The oversized blazer is the most stylish wardrobe piece of the season!
While the blazer was originally worn for formal events, it is now appropriate for any sort of look because apparently, with the variety of blazers in the market, you have enough to thrown atop and turn any look into dressy or formal right away!
So ladies, the next time you want to dress up for your event, get that big blazer honey!
Oversized blazers have come in a variety of styles that will appeal to every lady: from preppy blazers to long blazers and sleeveless blazers, there is always something for everyone!
In fact, the grey and the checkered oversized blazers are one of the bold blazers for women that have proven very easy to style.
Well, if you're not convinced to get an oversized blazer yet, let's look at how these fashion enthusiasts rock the oversized blazer.
Ride along…
1. Bigger is better!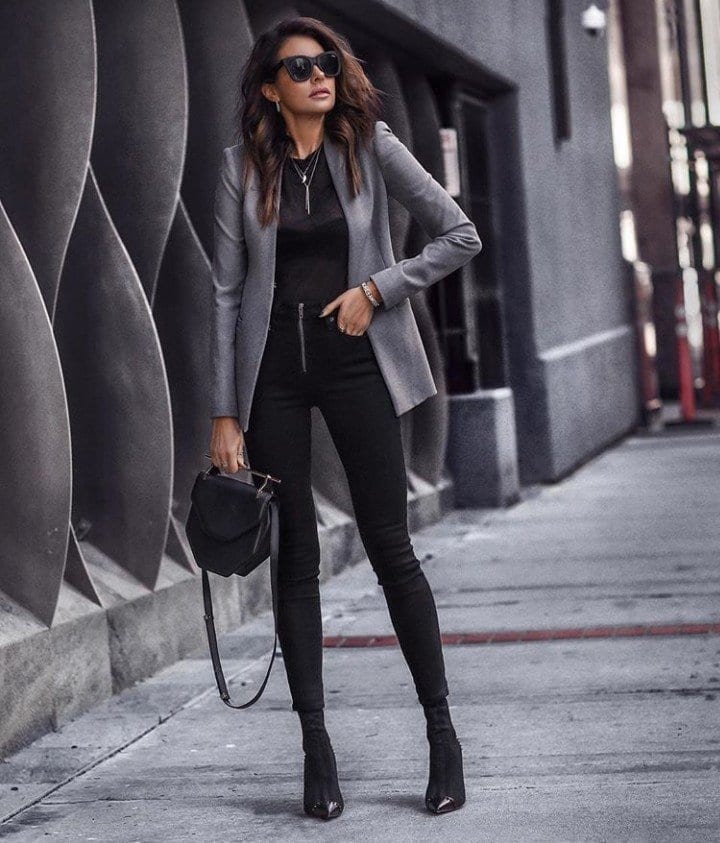 While oversized blazers remain worthy of the runways, fashion stars around the world are going for bigger boxy blazers which remains very easy to dress up!
Even if you have no keen eye for styling, you can just throw the oversized blazer atop your dress or suit and look bomb!
2. What about a double-breasted blazer?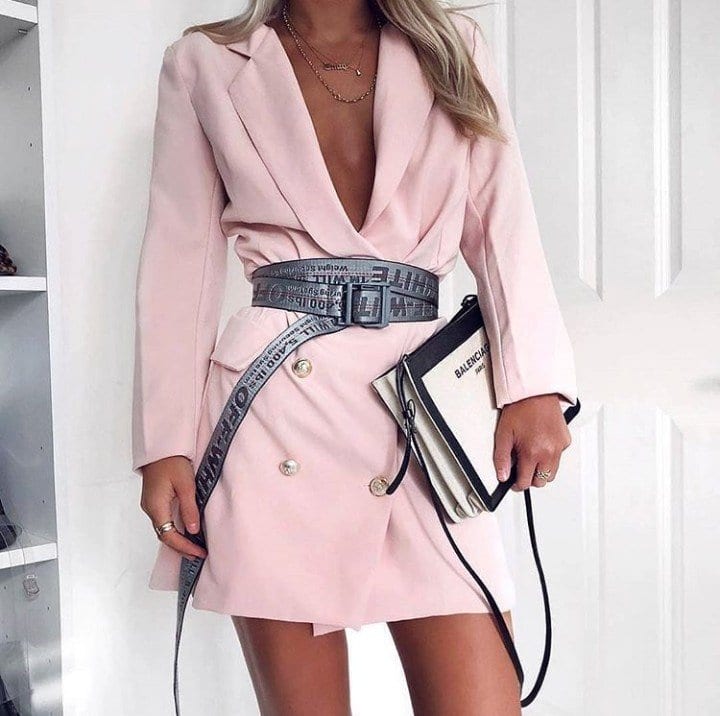 Want to channel your inner '80s working girl?
Then get that double-breasted blazer: a timeless piece that was originally suited for the men's wardrobe that is significantly taking room in the women's closet.
3. Try a structured blazer too!
A structured blazer is clean-cut and would be perfect for a full suit. The little more tailored flare is a worthy alternative, especially when thinking of how to dress up your jeans for a semi-formal event.
Shoulder pads help to give your blazer some extra structure.
Read Also: How to Level Up your Look in Jeans
4. Keep it neutral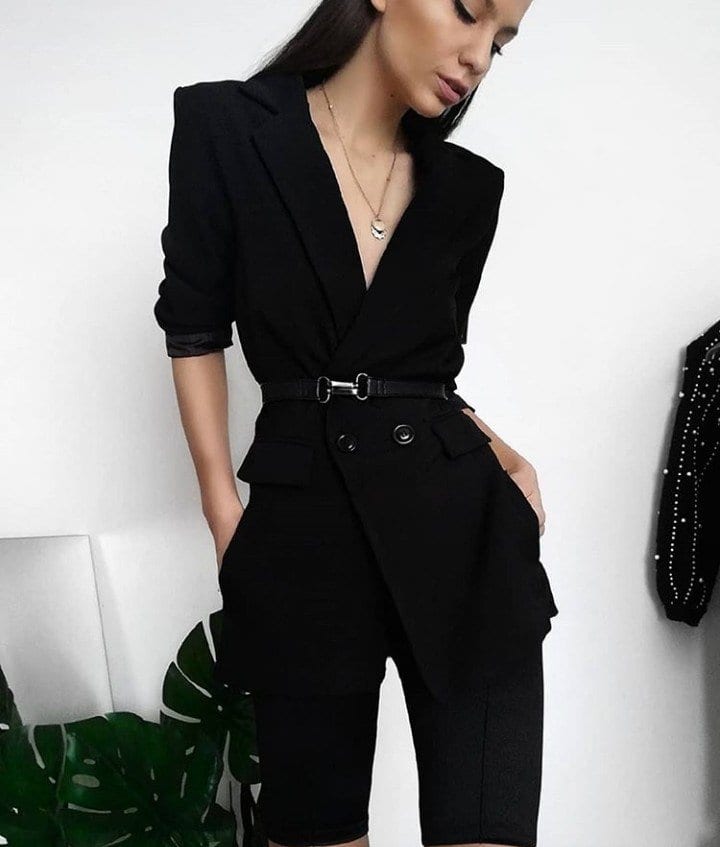 A neutral-colored oversized blazer can help tone down any bold look or even add an inch of sophistication to your monochromatic ensemble.
Talk about the black, navy blue, white, or grey oversized blazers! If you want to play with styling, then you can go for cuffed sleeves and perhaps, pair it with a sporty ensemble!
5. Join the plaid movement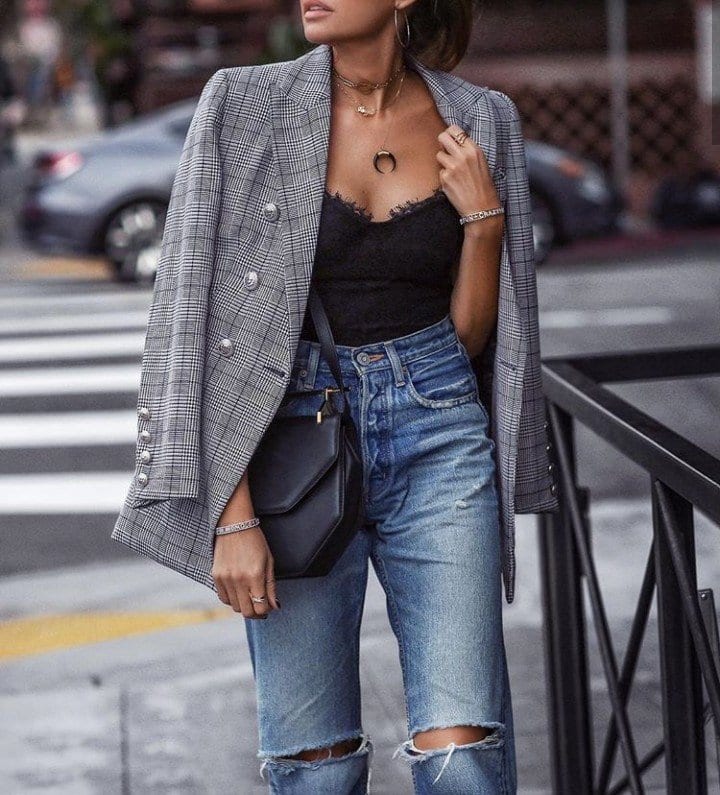 Just to add a twist and still keep it classic, opt for a plaid blazer that will add pizzazz to your look. When you are looking for a fun essential for your jeans or black dress, look no further than an oversized plaid blazer.
6. Check gingham
Plaid blazers are a jam! But gingham is another type of prints you can go for.
If you are looking to create a vintage set that is still modern and fashionable, why not opt for a matching set and make it modern by throwing atop a gingham blazer?
7. Forget about the top!
Yes, cheers to layering! But honestly, oversized blazers without that inner layer look super clean and sophisticated.
While we trust the blazer to be warm enough, it is about time to forget that top when wearing the blazer. What you can do instead is to accessorize your look: get that pretty necklace!
8. Accessorize your blazer.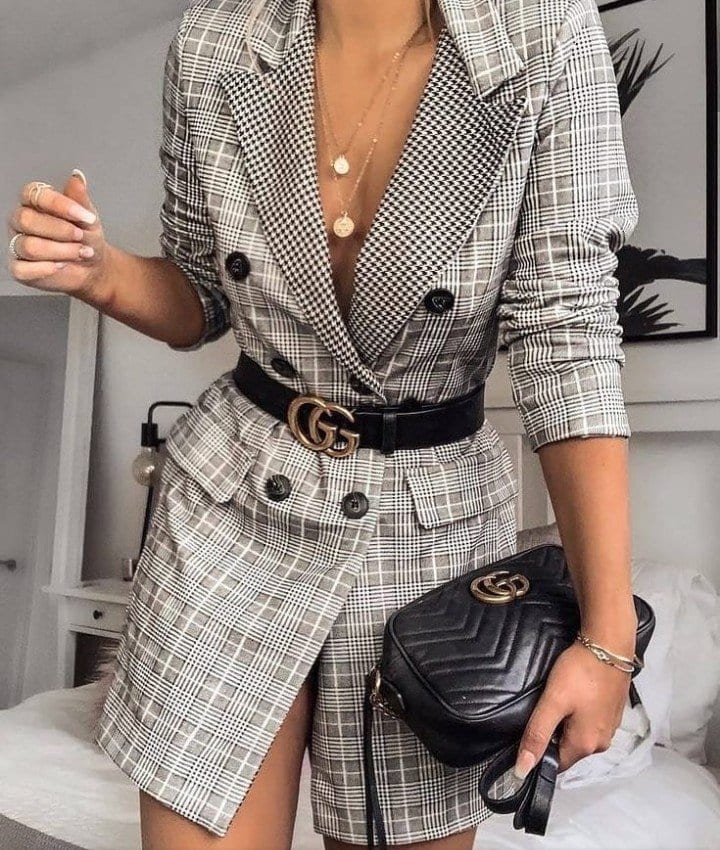 It's no secret that more women are embracing men's fashion, right? We quit borrowing from the boys and went shopping in the men's section for our blazers. But to keep it chic, accessorize the blazer like the fashionista you are!
Read Also: How to Shop in the Men's Section
Tried to belt up that oversized blazer in your wardrobe? Or wear a belt bag around your waist? Then you know where to start! And oh, don't forget about the jewelry too!
Whether it's a structured blazer or an unstructured blazer, cuffing sleeves is also a petite style tip you can also use. Adjusting the sleeves to a proper length that fits your frame also makes you look stylish.
9. Layer it!
Instead of wearing blazers each time, you can decide to simply layer it like a cap coat.
This style of dressing up makes your blazer fit for topping your slip dress or your chunky sweater. These days, layers look bigger, longer, and broader.
There is no doubt that once you layer using this beautiful piece, you automatically make a real statement!
NOTE: Take perfect care of your blazer!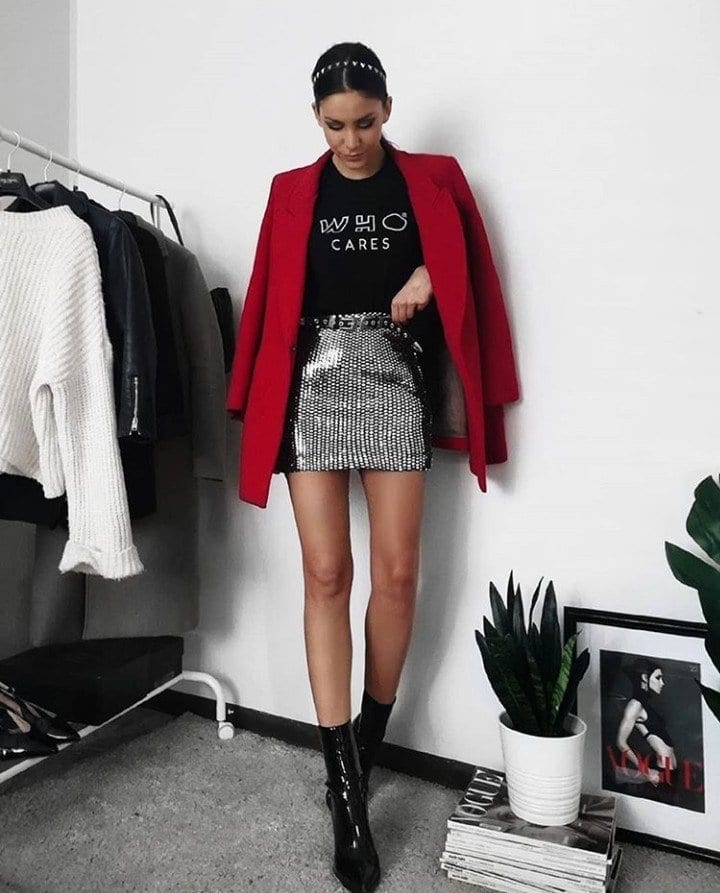 For your blazer to always be at its best, it'll need perfect care.
Before wearing your blazer, use a steam cleaner at its lowest heat to remove the wrinkles and ensure you always appear freshly pressed.
Dry cleaning is the best method to keep your oversized blazer in good shape.
To check if your blazer needs to be taken to the dry cleaner, brush it, take it out for airing and spot clean it. If the procedure does not remove the simple stains, then it's about time you took it to the dry cleaner.
And also, don't wear the same blazer over and over again since it might start wearing out: simply rotate your blazers.
Allow your blazer to hang for at least two days on a good wooden hanger for the material to drape out most wrinkles between uses.
Also, ensure all pockets are emptied to avoid creating creases and odd shapes in your suit. At this period of hanging your blazer, use a cloth cover that allows air to circulate through the suit.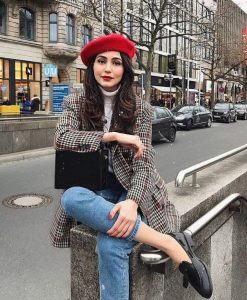 No matter how tall or short you are, if you wear the oversized blazer trend with confidence, you'll always look good.
Remember to play with proportions, colors, prints, and structures, and don't be afraid to experiment with pairs in your wardrobe.
You can wear maxi dresses, denim jeans, skirts, and thigh-high boots too as a petite woman. You can always make these trends work for your body and your style!
You May Also Like:
10 Ways to Dress More Feminine
Elegant Loungewear Ideas to Always Look Chic at Home
How to Show Skin Effortlessly as your Dress Up
Well, aren't you still convinced to get an oversized blazer? Please let us know if you're willing to join this bandwagon too…
      Hugs!
      Dalene.
RELATED FEATURE ON THE IFB BLOG
Links à la Mode: fashion roundup by Independent Fashion Bloggers. Start your own fashion blog with our "how-to" guide.
SPONSOR: Amazon's Shopbop, Sea, Zac Posen Clothing, Dolce Vita Shoes, By Far, Reina Olga, Heimat Atlantica, Designer Skirts, Bright Jewelry, Sustainable Style, Men's Reyn Spooner