Summer is here, and if you love fun outfits, it's time to get your summer wardrobe ready. Keep it fun, bright, bold, flirty and above all, comfortable!
Let's face it. It can get so hot in the summer you wish to stay in your bikini all day. But let's help you look more stylish this summer.
While there are so many summer fashion trends, we are all about keeping it classic with timeless pieces you can wear every summer, year after year.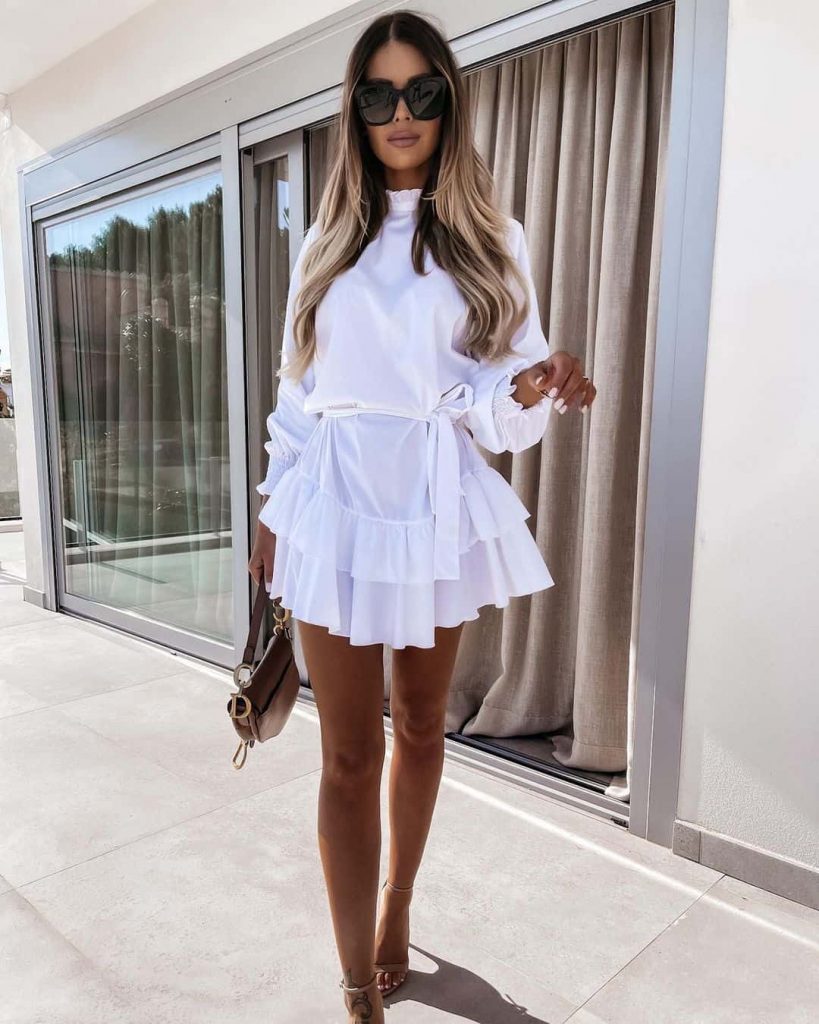 Styling Tip…
Remember, summer follows spring. So, as you build your summer wardrobe, remember to have transitional outfits.
Although the change from spring to summer isn't as drastic as the transition from winter to spring, you'll still need to make some changes as you get ready for the hottest months of the year.
The thing with spring is that you never know when the light showers fall so layers are must-haves!
Thus, a light sweater might be essential for spring, so, you can now comfortably keep away your cold-weather outfits. You can also transition with long or oversized blazers with high-quality yet breathable fabric.
You May Also Like: 9 Ways to Stylishly Wear your Oversized Blazer
Denim jackets are also a perfect spring to summer transitional outfit. Just throw them over your cute tank top and jeans combo. Rock stylish sandals and you're good to go!
Breathable fabrics, fluid silhouettes, and a palette of cheerful brights and patterns are all tell tale signs of a strong and stylish summer wardrobe.
The best way to ensure you always have a decent summer wardrobe is to create a versatile collection of pieces you can rock during the year's hottest months; think summer dresses, breezy skirts, chic sandals, woven beach bags, stunning hats, gorgeous sunglasses, and some comfortable espadrilles — well, you get the idea.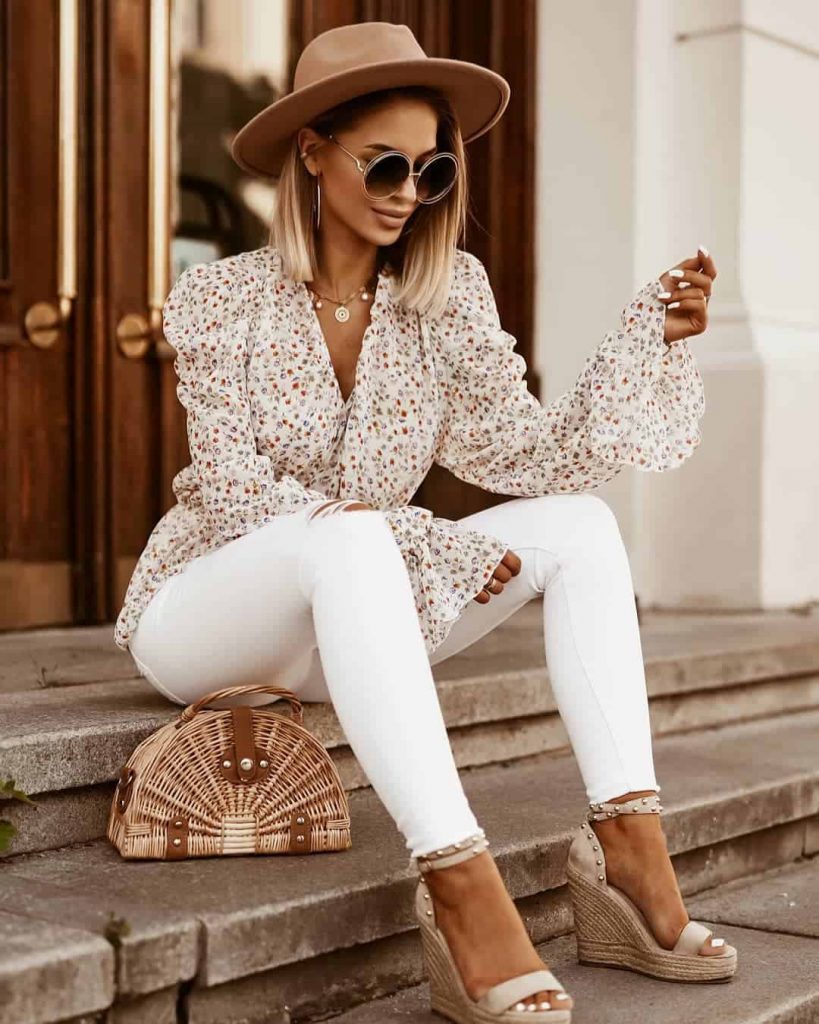 Lighter fabrics, such as cotton, rayon, and linen, are perfect when it comes to the choice of fabric. Breathability is key when the sun comes out to play!
And lighter blouses and tops are a good place to start!
Timeless Tips & Style Ideas to Look Stylish Every Summer
Scroll to get our best tips and styling ideas to look stylish all summer long. You can start incorporating these chic summer outfits from a handful of inspiring fashion enthusiasts into your wardrobe.
You May Also Like: 9 Stylish Women Your Should Follow For Solid Style Inspiration
1. Opt For Lighter & Brighter Colors
Light and bright colors are perfect for summer! Not only do they reflect your cheery summer mood and make you feel good but they also absorb less heat, so you can stay comfortable even when outdoors.
White is a stunning color choice but also light, dusty pastel colours work!
General blues and peachy pinks are great color choices as well.
Styling Tip…
When combining your summer outfits, aim to create a delicate and feminine look by picking colors that complement each other.
Also, wear color combinations that reflect the contrast in your natural appearance in order to enhance it and bring you to life in your clothes. For instance:
Clothing that creates a high contrast with your skin stands out and is seen first before people can notice your skin.
Medium-level contrast clothes provide a good balance between yourself and the outfit, hence a harmonious look.
Low contrast outfits are harder to stand out and be seen. They almost look like your skin tone. Think blush pink for fair-skin women or espresso-brown for a chocolate-skin woman.
Your most flattering outfits will be those that echo your own personal contrast level.
However, if your own contrast is low, aim to increase your visibility by picking a medium-level contrast look. At least, you won't come off as pale and washed out in your outfit.
2. And Wear All-White
White is a stunning color for summer that does not absorb too much heat so you can rock your look comfortably.
An all-white look, in particular, is an emblem of any stunning summer wardrobe and even the simplest of separates — like a tee and jeans — do the trick.!
You May Also Like: How to Wear White in the Fall
Styling Tip…
If you have a cooler undertone , avoid very bright and vibrant colors like deep oranges and stunning mustards as well as very dark colors like black and deep navy that will overpower your natural softness and swallow you up.
Also. stay away from very warm colors – such as warm yellows, oranges, and reds, as these will clash with your natural coolness. If you love white, pick whites with a colored undertone; think ivory white or off-white instead of stark and brilliant whites!
This summer, go for color combinations that flatter your skin without overwhelming you.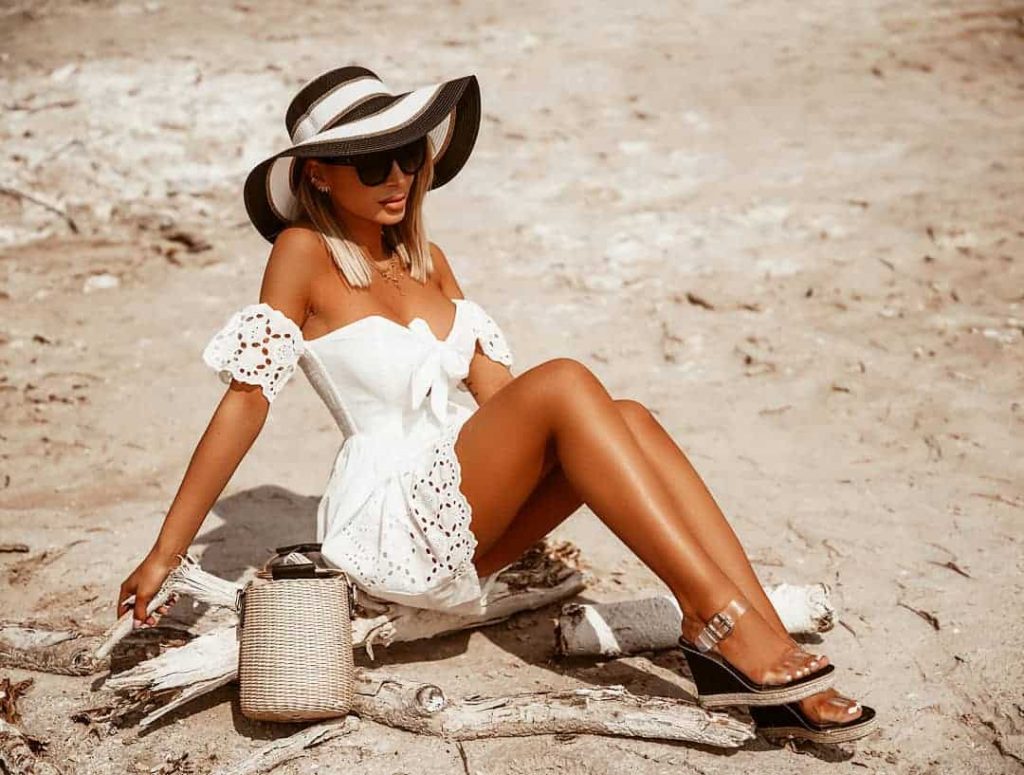 If you have a warmer undertone- tan to darker in skin complexion- whites will make you stand out. Most colors will suit you well -just be sure to pick deeper shades of these colors and you'll look stunning!
From oranges, yellows, blues, to pinks, you have a ton of options to choose from.
3. Keep the Look Flowy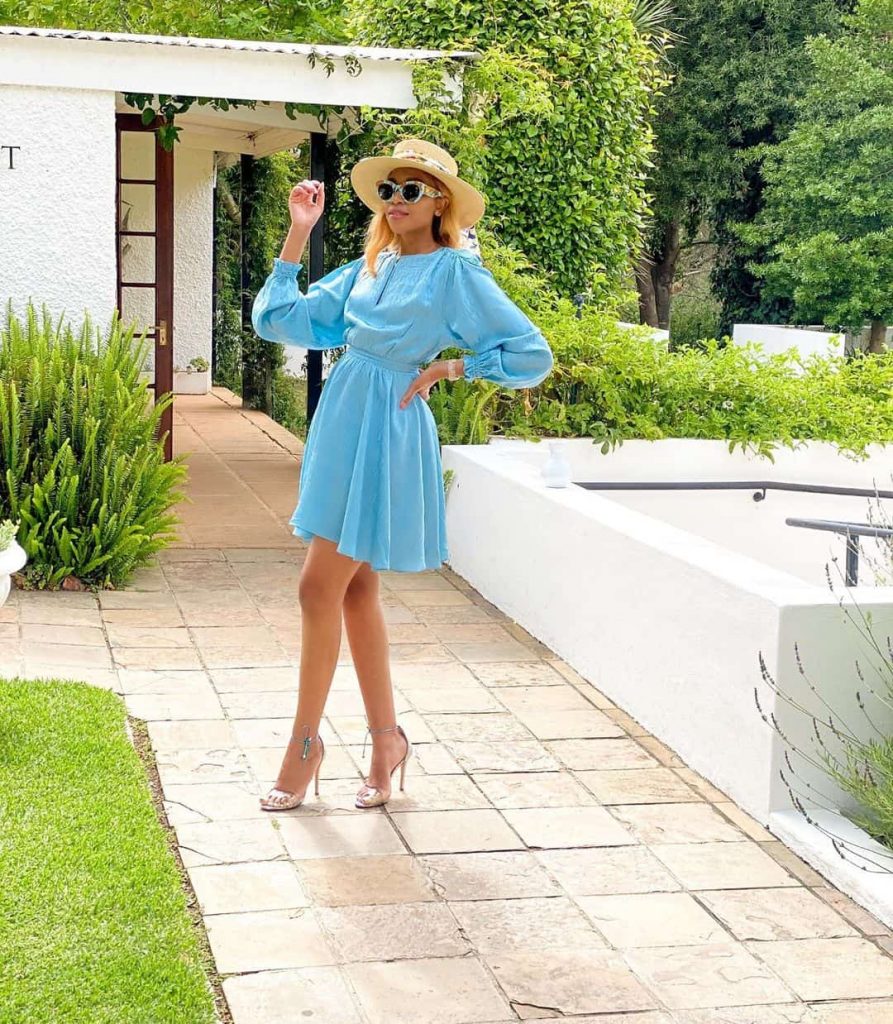 Flowy silhouttes are synonymous with summer! Choose designs with loose, unstructured silhouettes and unique details to quickly create ideal summer outfits. No wonder bohemian fashion rocks during these hot months!
Grab some cute summer dresses, flowy maxi dresses, and maxi skirts, palazzo pants, and kimonos to highlight your summer wardrobe.
You May Also Like: 10 Best Fashion Buys For Summer
4. Floral Summer Dresses? Yes, Please!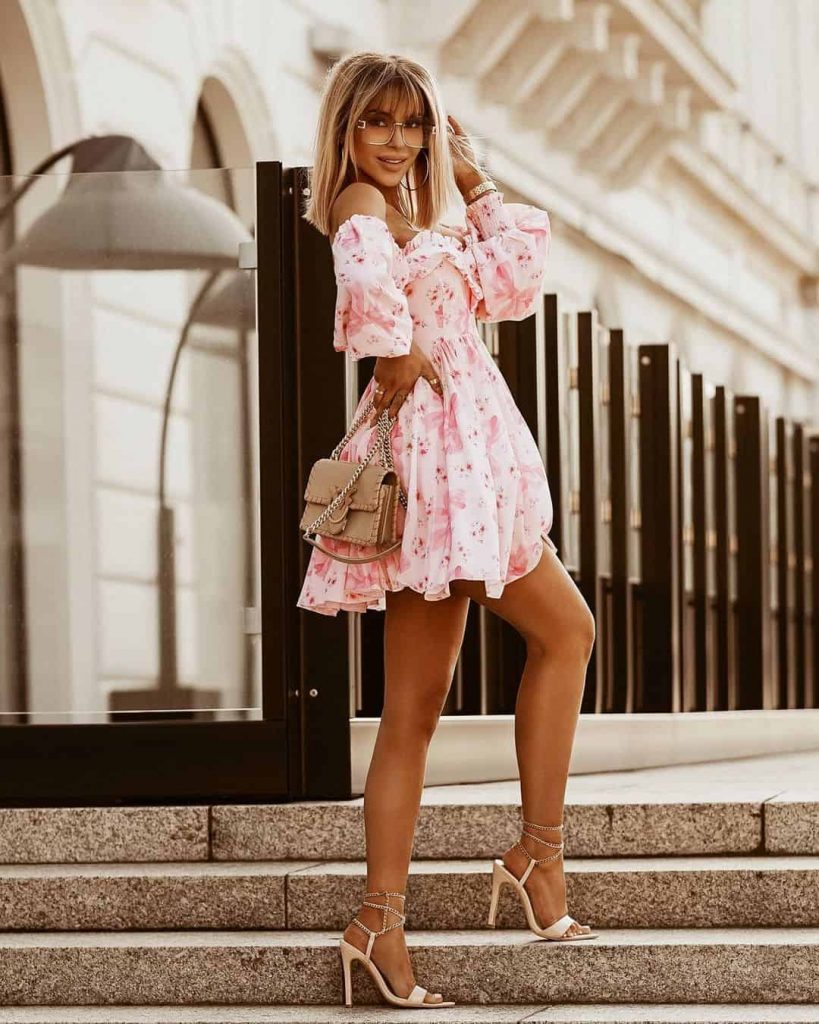 It's time to take the (stylish) plunge straight into the world of breezy floral dresses!
They are so flattering and so chic, every woman should have a couple of summer dresses in her wardrobe, whether mini, midi, or maxi-your choice!
You May Also Like: 3 Must-Have Dresses For Every Woman- Fashionista or Not!
5. And Shirt Dresses!
The versatile shirt dress comes in a variety of lengths, sleeve lengths, and hemlines, allowing you to create a ton of stylish outfits from a single basic dress.
There is always a cute shirtdress out there that any woman can wear and look stylish, especially in the summer!
You can simply wear your shirt dress on its own, and look delightfully feminine, especially when you finish the look with a pair of converse sneakers, cute booties of chic sandals.
6. Add More Prints & Patterns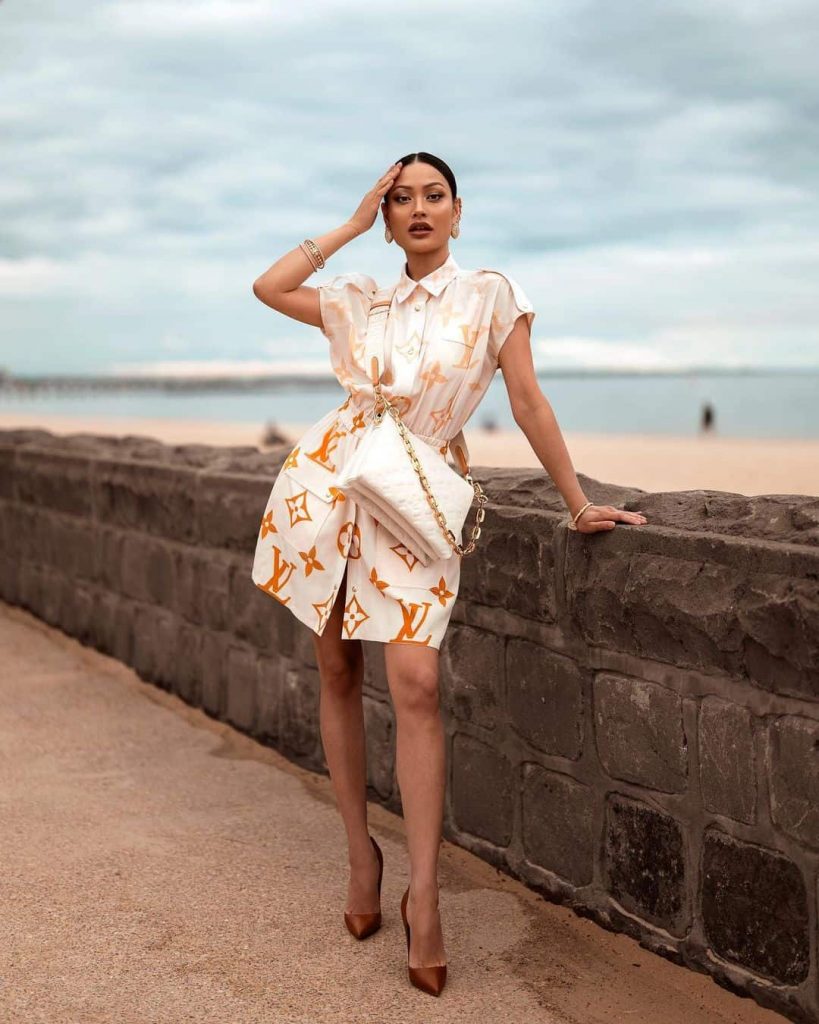 The ability to wear prints screams "fashionista" like nothing else. And summer is for you! You don't have to take two or more very different prints or patterns and make them fit together in a chic and cool way.
You can always wear one printed or patterned outfit- a dress is your best bet- and look put-together! Try polka dot, florals, stripes, or even tribal prints.
Styling Tips For Prints…
When picking your print or pattern, look at the colors in the outfit and not the patterns.
If the colors of your outfit look good together, you'll most definitely look good because the prints will most likely work together too.
Also, stick to similar tones when mixing prints or patterns to be on the safe fashion side. For instance, pair pastels with pastels.
Make sure the patterned pieces you're matching share at least one color that ties the whole ensemble together to create a seamless look. Now, be confident and rock your prints!
7. Sunnies Are Must-Haves!
When it comes to protecting your eyes from the hot sun, you may as well do it beautifully. Pick the best sunnies that match almost any outfit you wear- we love large aviator sunglasses, btw!
You May Also Like: Will You Need Polarized Sunglasses for Summer? Here's How to Look Chic in Them
7. And Hats!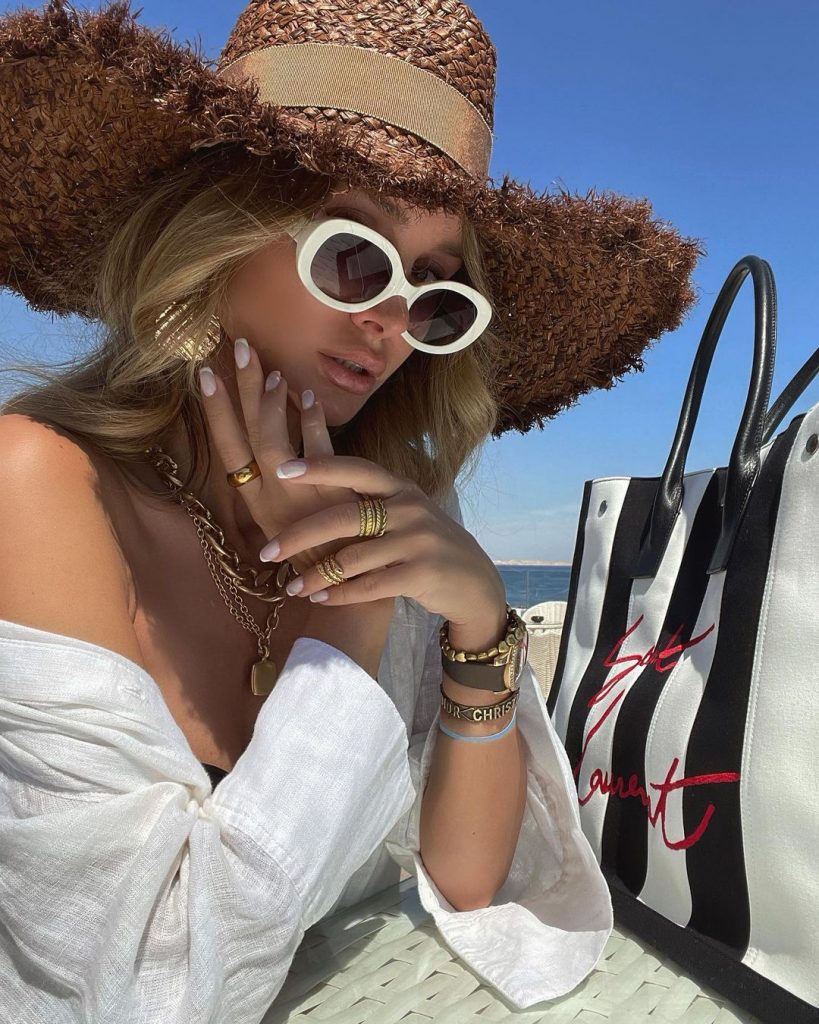 Now that summer has arrived, it's time to start looking for some sun protection to keep you safe from the sun's harmful rays.
There's no better way to do so than with a summer hat that adds a touch of glitz to your ensemble. A classic straw hat is a staple but you can also wear a bucket hat, floppy hat or a fedora.
You May Also Like: Amazing Ways to Style your Hat
Styling Tip…
You can never go wrong with a summer scarf as well- a silk scarf with floral motifs or intricate patterns is your best bet.
Channel your inner Victoria Fox by wrapping the fabric under your chin in a loose knot, or wearing it bandana style to protect your hair and add a finishing touch to your summer outfit without overdoing it.
You May Also Like: 11 Elegant Ways to Wear a Scarf
8. Wear More Sandals
Sandals are the perfect shoe choice for those warm, summer days as they let your feet feel the airy breeze for longer.
Whether you choose heels or flats, strappy or strapless, pairing sandals with your favorite dress will create a classic outfit that will never go out of style.
Matching a cute pair of wedge sandals with your favourite pair of jeans will also create the ideal day-to-night outfit.
9. And Espadrilles
Express your bohemian fashion style by finishing off your summer look with espadrilles. They are simple and stylish, and can be open-toed, or closed-toe and airy as well. Elegant women like you will love a pair!
You May Also Like: Espadrilles, Your Go-to Summer Shoe and How to Wear Them
10. Go Casual in Black
Black clothes are totally classy, stylish and easy to carry.
While they are perfect for the colder months, you can still wear them in summer, it all boils down to the material and style of the clothes you choose. Short flowy dresses are a good choice.
You May Also Like: How to Wear All-Black Outfits Without Looking Boring
11. Look More Structured in a Blazer Looks
As the weather warms up, how do you set aside your stylish suit without sacrificing your sharp style? Grab a cute blazer! You'll look stylish all summer long!
In the summer, pick a bright color and throw on a long-line blazer over any look to take it from casual to dressy asap!
A blazer dress is another fashion staple necessary for any stylista's wardrobe.
You can wear figure-hugging iterations with heels to parties, oversized fits with ankle boots out to dinner, and underpin one with cigarette pants to create something more formal.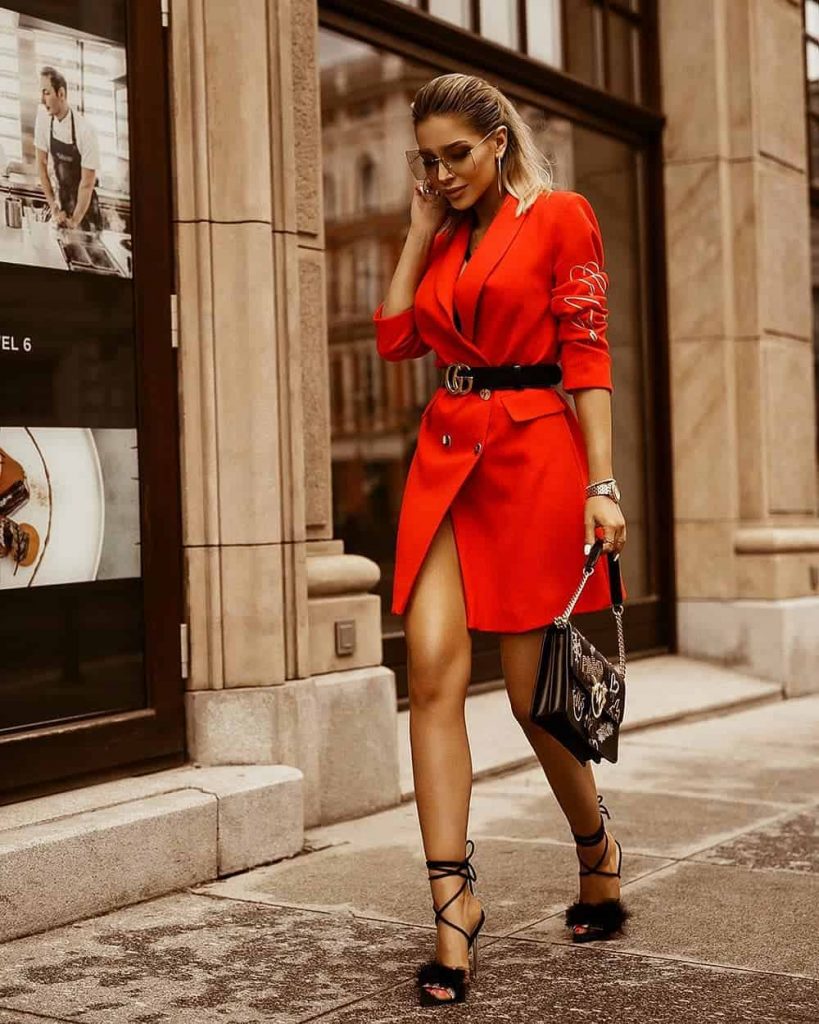 An oversized blazer is a pretty alternative for your blazer dress or long blazer.
Whether it is a typical women's boyfriend blazer or the men's blazer that a woman is wearing, you have options.
You can suit it up for a more formal look, belt one and wear it with biker shorts and heels for a street style-approved look, or even throw over your summer dress for the perfect on-the-go look.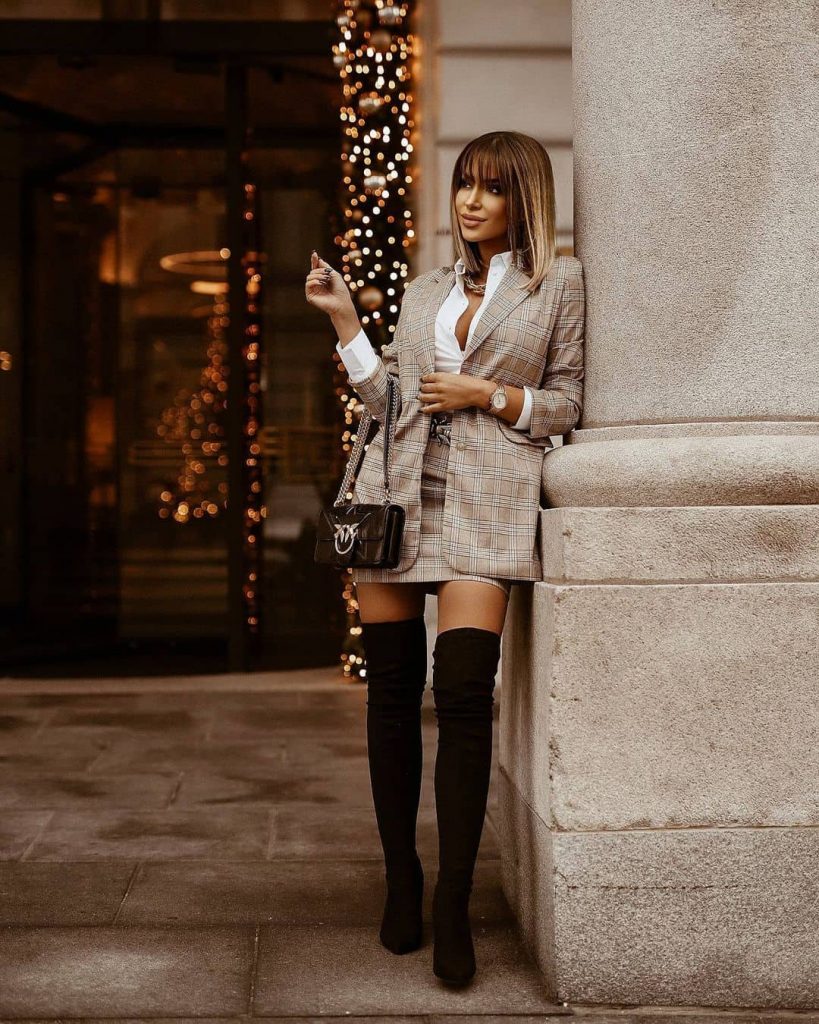 You May Also Like: How To Style The Oversized Blazer In Your Closet
12. Keep your Jeans Light Too!
Summer is still a great time to wear jeans, but be careful to not overheat in them. Pick jeans made of lightweight denim, and mom jeans are your best bet.
A skinny jean always works, and as long as they aren't super tight, you can still wear them in the summer.
You May Also Like: How to Wear Mom Jeans & Look Modern
13. More Shorts Too!
No matter what you have on top, consider a pair of statement shorts your new go-to choice of bottoms in the summer. Add a scarf or belt and a three-quarter-length top to your outfit. This is an easy outfit that you can wear almost everywhere:
For a more polished look, try out a button-down, and a blazer with your shorts this summer.
How will you look stylish this summer as the season approaches? Will you try any of these summer outfits? Which of the outfits?
* This article on 'how to look stylish in the summer is inspired by summer outfit ideas from Varlesca Beata, Karolina Lorent, Victoria Fox, Didi Stone, Blue Mbombo, Micah Gianneli, and Sophie Louise's Diary. Find them on Instagram.