Have you no hat? Then your personal style could be missing a touch of sophistication brought by this lady's chapeau.
No wonder, Rita Tesla rocks her hats unapologetically! She knows the touch they give! And from her style, we learn just how to wear hats perfectly, especially with semi-formal or business casual outfits!
What we find surprising is how fewer ladies wear hats, unless it is actually hot or they're on a beach vacation. And in this case, they tend to protect their faces from the sun. That makes the hat a very functional wardrobe piece.
You May Also Like: What to Pack for a Beach Vacation
But who said that a hat cannot be worn to just enhance your personal life and make a statement? When worn the perfect way, you can look so good with a hat. And in fact, easily attract all manner of eyeballs on you.
So, not only is a hat a suave way to finish off an outfit, but it is also a versatile, functional women's accessory that is appropriate in any season.
No season-come rain, come sunshine, come wind- won't be assuaged by the addition of a hat.
You May Also Like: 10 Must-Have Fashion Accessory for Every Woman
While there are so many variations of hats – we love fascinator hats for sure- we share the basics you need to know and possibly, have, in order to stay shady, sophisticated, and all classic.
But before that, here are some:
Quick Hat Hacks…
1. Take your hat as an investment piece
If you want to look all chic and sophisticated, quit settling for the all-beat type of hats. Instead, save up and invest in a good hat.
A quality hat will stand the test of time (in regards to retaining its shape and color over time) and finish off any look so expensively!
2. Wear your hat in season and occasion
Do not wear your hat out of season! Simply stick to its vibe and functionality.
For example: while a fedora hat makes a great formal wear essential, a beret hat can look appropriate for an all-put-together street style look.
3. Does your hat fit?
Your hat should fit comfortably without you having to jam it on your head to make it stay put. It shouldn't feel loose or feel like it's going to blow off with the faintest of breezes.
How to Wear a Hat the Perfect Way!
Go Ecuadorian in the Panama Hat
The Panama hat is Ecuadorian in origin; where it was traditionally made of a palm-like plant and normally, light in color.
It has a central dent in the crown which is pinched in the front, with a variable width brim, a colored band(normally black), and made of creamy straw.
The Panama hat tends to look more casual but you can easily dress it up with formal attire as Rita Tesla does.
That's why it is associated with sea and beach vibes; and not only is it an ideal accompaniment to a summer suit for the men but also reigns supreme in a woman's wardrobe.
To wear it, go monochromatic in your dressing or just pair it with your summer dress!
Try Fedoras
The Fedora almost looks like the Panama hat only that its functionality is more formal, thanks to it being worn more by businessmen in the past years.
Right now, the fedora fits across the casual-formal spectrum making it one of the must-have hats for any lady, fashionista or not!
This hat, with a lengthwise crease down the crown and made of sturdier hat felt, a small fold on either side of the front and a firm yet pliable brim, looks best when worn with formal wear or business casual attire.
You May Also Like:10 Non-Boring Work Outfit Ideas For The Office
Unless your sense of fashion exploration is to the roof, don't wear the brim down with casual wear for it needs that pop!
Quick Tip…
Keep your hat clean since wearing a dirty fedora is never a good idea.
Choose Floppy
Floppy hats are so in right now and for sure, the floppy hat is your summer accessory must-have! In fact, depending on how wide your brim is, the hat can be rocked even in the winter months.
Floppy hats are not just chic and stylish but also, super practical since they can be worn on bad hair days, keep the sun off your face and also, instantly elevate your basic look ASAP!
You May Also Like: How to Elevate Your Basic Look In Jeans
These hats are wide-brimmed women's hat styles made from wool or different types of straw. They are excellent for a day at the beach or pool or walk-arounds in the summer heat.
You May Also Like: What to Pack for a Beach Vacation
Trend with the Flat cap
Every fashionable man needs a flat cap, so does every fashionable woman. The humble flat cap is back in trend and you should consider getting one too!
Just like most hats, you can wear a flat cap with most outfits. The flat cap is a simple hat so you wouldn't want to look like you tried too hard with your outfit when wearing one.
Good enough, it is also a terrific finish for simple yet formal looks!
Quick Tip…
Avoid wearing gym clothes, tracksuits, shorts, and sandals with the hat. Keep your look at least semi-formal or classic. Don't go too simple like you never put any thought into your outfit.
Go Old-School in the Baker Boy Hat
Also known as a fiddler, captain, newsboy, Breton or fisherman's hat, the baker boy hat isn't so popular when it comes to hats. However, women have been quickly adopting this old-school trend of wearing men's Breton caps.
As long as you choose one that has class and style, you won't come out as a fisherman from the 17th Century.
The hat doesn't have to go with an elaborate outfit. With something as simple as a white-tee-and-jeans combo or dressier like a trench dress, the hat becomes a perfect accessory that provides a balance with just the right accent of hip yet classic.
From a suit to your favorite dress, a matching baker boy hat can make an ordinary outfit exceptional or a serious outfit more laid-back.
A Bucket Hat? Yes!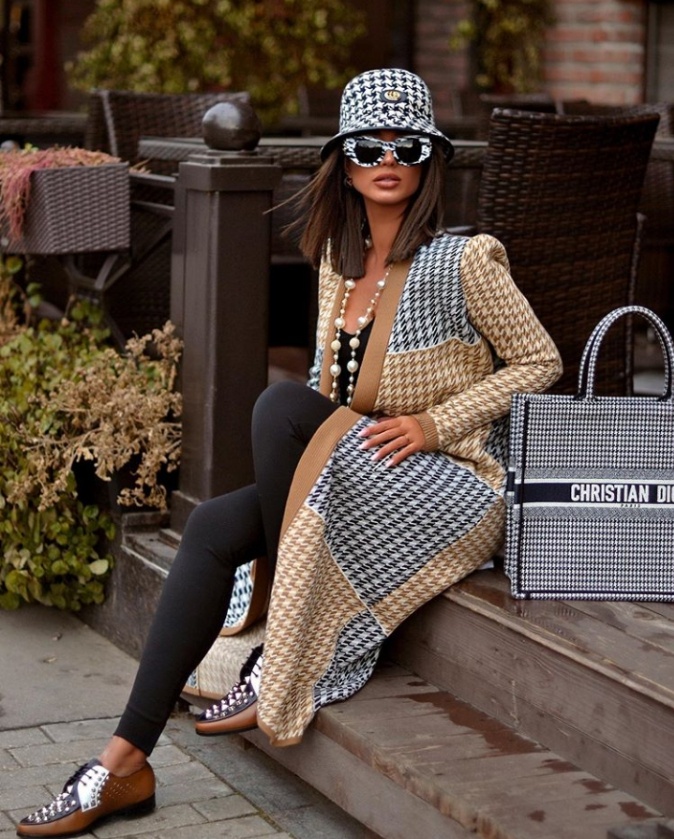 This old-school hat is really not easy to wear. Most importantly, the hat is designed for casual wear and causal occasions for just everyone-from children to women and men.
It can be worn to shopping, a casual walk-around or even out on a brunch with friends. Although you can wear the bucket hat with semi-formal outfits, please don't bring it to any formal event.
This iconic hat is unstructured and made of soft fabric. It comes with a moderate wide brim, which is soft and flexible. Thus, it is very easy to pack when traveling and still very easy to care for.
Your Dad's Cap? Yes, Try a Normal Cap!
Apart from these classic hats, a normal cap will really come in handy for more casual days.
You'll need one when the summer months kick in and you need to do a jog around the neighborhood or go shopping in the most casual of vibes.
Also, depending on how posh its fabric is and how structured and detailed, you can actually wear it with formal clothes.
So, do you also wear hats? Which are your favorite hat styles? We'd love to know!
Glam Up Girl!