The superwoman is defined by how confident she is about herself in all aspects: physically, spiritually, mentally and emotionally. It is also important to know that her physique will affect all these other aspects.
That's why here, we advocate for women loving and dressing them comfortably, decently and confidently.
And in this article, we look into Margarita Tselsova's wardrobe as she inspires our style with the three types of dresses the superwoman must have in her wardrobe.
Margarita Tselsova is the Russian fashion designer and entrepreneur behind RITA TESLA.
Rita Tesla is a fashion blog run by the fashionable woman and fashion designer whose style can be simply described as elegant, modest and chic. While she exudes confidence from whatever she wears, she is sure to remain as feminine and modest as possible.
She rocks dresses like a superwoman. Even if you are a mom or a single lady, you'll be inspired to shop for dresses and rock them just as good.
Follow Rita Tesla on Instagram
Dresses are a superwoman's staple piece because they ooze femininity and any woman easily looks and feels good in the right dress.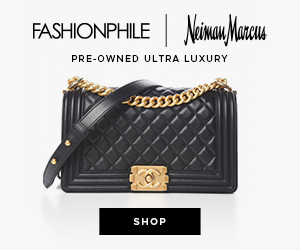 Good enough, these 3 types of dresses will work wonders for any woman:
3 Must-Have Dresses for Every Superwoman
A. Summer Dresses
If there is one thing everyone knows how to do well is to rock a summer wardrobe…let alone the winter wardrobe.
The summer wardrobe is cheerful and colorful; and creating an amazing summer wardrobe starts from getting a couple of summer dresses. Here are tips of how to style summer dresses as inspired by Rita Tesla:
1. Go long and airy
Long, airy summer dresses are so chic! Rita Tesla knows that femininity goes hand in hand with decency. I've seen women walking on the beach with just bikinis (and no waist scarf) or worse off, visiting a beach market in a bikini. How indecent!
Girl, the next time you're at the beach and not swimming, please wear something more decent like a long, airy summer dress.
With one, you can visit a beach market comfortably, have a meeting with a client, or take beach strolls comfortably.
You May Also Like: How to Pack for the Beach
2. Pick floral
Summer is fun so what better way is there to reflect summer than to wear florals?
3. Try loose
When it gets hot, loose clothing is so comfortable since it allows your skin to easily breath. You'll need a loose summer dress girl!
4. Pick cotton
Apart from silk or satin, cotton is one other fabric that is very comfortable when it gets sweet since cotton absorbs sweat allowing your pores to breathe. Comfort is the mantra of every superwoman, including you!
You May Also Like: 5 Amazing Fabrics for Formal Dresses
5. Try a two piece
Summer dresses can also be designed as two-piece sets and these are so much better. A floral two-piece set cannot disappoint you!
6. Wear short-sleeved
Short-sleeved summer dresses are a must-have and Rita's collection is just epic!
7. Slits rock!
Elegant women don't show skin randomly in the name of looking sexy. They know they are beautifully and wonderfully made; and if they have to show skin, they only do so in the right and modest places.
Here, Rita Tesla rocks a high slit summer dress that is super decent. We love it, right?
8. Wear white
When it gets hot, don't wear black! Get light-colored dresses and white would be a good color to start with!
9. Pick kimono dresses
Kimonos are a wardrobe staple! With a belt, you have your kimono dress, ready to rock the beach!
10. Remember to accessorize
While summer dresses are so colorful, you might find yourself over-accessorizing. So, here are quick tips on how to style accessorize the right way plus 10 must-have accessories for every woman.
If you keep it subtle, you'll look so great in your summer dresses!
B. The Knit Dress
Apart from the summer dress, the knit dress is another must-have dress in the superwoman's wardrobe.
Also called the sweater dress, this fashion statement will always come back into style over and again.
While it has found a place in our winter wardrobes, you can still wear the sweater dress just however you prefer, whenever you prefer, and with whatever you like.
You May Also Like: How to Choose the Perfect Winter Coat
As long as you pick a thick sweater dress of the right knitted fabric and the right length, you'll love it! The great news is the versatility of a sweater dress flatters all figure types and heights.
Quick Tips:
Keep an eye on a sweater dress made of heavy wool to ensure your knitted fabric is warm and cozy enough for the cold season.
Also, go for cashmere which is cozy, posh, and can be worn all year long. This is also great if you're narrow-hipped since it makes your frame appear thicker and you feel 'more-clothed'.
Sweater dresses can be oversized, ribbed, tight, slouchy, stretchy, or fitted so play with the variety of knits. But when you wear a fitted, stretchy dress, bring along some layers to throw atop in case you have too much food and your stomach pops out a little.
You May Also Like:
How to Wear Layers Comfortably
So, let us get some style inspiration from Rita Tesla on how to rock a knit dress:
1. Go bold
Knit dresses look so good when they are just in one solid color. Talk about a royal blue knit dress like Rita Tesla's? Terrific!
2. Pick ribbed dresses
Ribbed sweater dresses are patterned downwards and can be updated easily with some accessories.
3. Use a belt
If you feel it is time to add a sweater dress to your wardrobe, you'd better add a waist belt too. With one, you can cinch your waist and easily transition from day to night look.
4. Try A Monochrome
With a neutral-colored or muted knit dress, you can easily rock a monochromatic. Here are more tips on how to rock a monochromatic look.
5. Get the details right
Details add sauce to your knit dresses!
Embellished with draped fold-over turtlenecks, embroideries, rib knits, an oversized silhouette, ruffles, pearl linings, balloon sleeves, mock necks, dramatic sleeves, or even bauble detailing, the knit dress won't let you walk unnoticed down the streets, for sure!
C. Cocktail Dresses
Cocktail dresses are elegant and sleek dresses suitable for semi-formal to formal occasions. Most cocktail dresses are knee-length although you can always have a longer one.
Every woman needs a cocktail dress in her wardrobe and considering how much formal yours is, you can actually take it to work (after you throw atop a blazer, of course!)

Quick Tips from Rita Tesla:
When attending a formal or black-tie event, go for a full length or midi dress; for a semi-formal or casual event, a knee-length dress will do.
Stay modest at all costs. Wear something you'd be comfortable in even if your boss is around.
Go for high heels. Avoid wearing flat shoes to a cocktail event unless it is unavoidable for you.
You May Also Like: 10 Products to Make Wearing High Heels Comfortable
It is more prudent to bring a coat for a late-night cocktail party.
Show up in a well-straightened dress. Just ensure you pressed your dress well with a steamer.
Go subtle with your accessories to let your dress do the talking. A pendant necklace, pair of studs, a nice watch and a clutch bag will pretty much be enough. We recommend wearing one standout accessory that you really love.
You May Also Like: 4 Rules to Find Your Standout Accessory

Follow Rita Tesla on Instagram
Well, which of these 3 must-have dresses for women do you have? Or which one would you want to buy next?
Please share your thoughts in the comments below..
Keep Rocking!
Dalene.