*These style ideas on how to tuck in your shirt are inspired by and feature Fashionista Juliett Foxx of Romeo's Fashion Fix
You're more likely to see more women not tuck in their shirts or blouses unless they are walking into a corporate setup.
Too bad because this styling trick has its own power when it comes to making you look more put-together. And since we're all about looking great, even on a budget, we share tips on how to tuck in a shirt.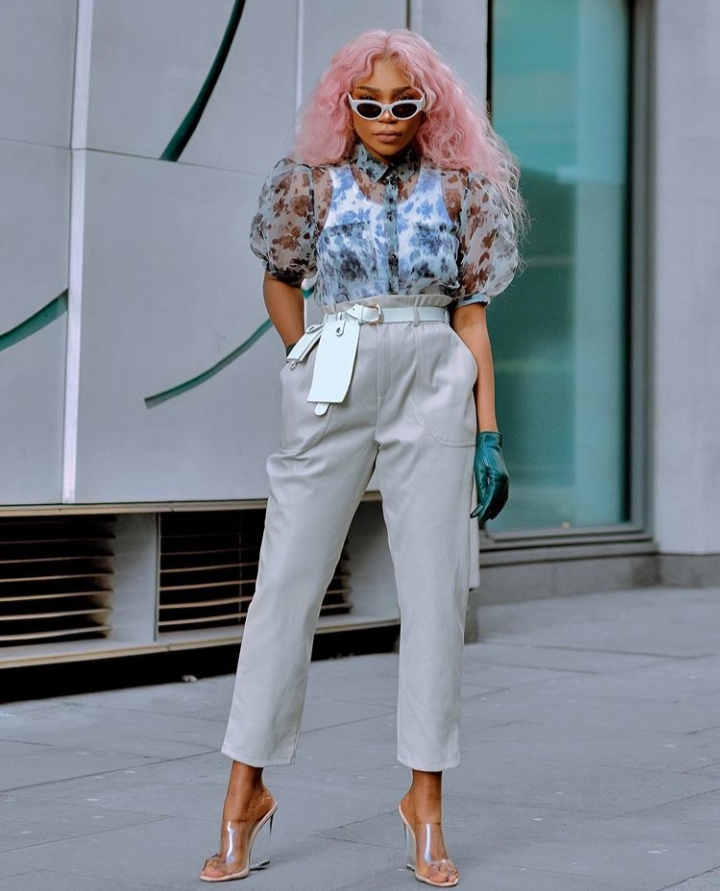 You May Also Like: 10 Ways to Dress More Feminine
Style Ideas For Tucking In
1. The Straight-up Full Tuck!
We all know and have used this basic method of tucking in before.
In this case, you're wearing your pair of pants which you open and pull down before wearing the shirt. Afterward, simply tuck it in – then pull the pants back up. Close the zipper and button, and tighten your belt- if you choose to wear it and you're done!
TIP: After tucking in, raise your hands up to release the shirt a bit. This allows just the right amount of blouse right above your waist for maximum comfort.
The full tuck is very common but not so effective since you stand the risks of getting your shirt or blouse untucked on its own – or even "ballooning" out at some point.
To Hack It…
Just pick a thinner shirt ladies!
Your bottom should properly fit around the hip area for a smart look!
Wear a well-fitting/thinner shirt to prevent the ballooning effect. Particularly, if you're dressing up formally.
If you're dressing up casually, consider tops/shirts/blouses with soft fabrics like your normal cashmere turtleneck top or your gorgeous fitting blouse. These tops should embody your shape to look all put together.
Avoid fully tucking in long shirts like shirt dresses! They scrunchie up underneath and you don't want to look like you have a lot of misfortune going on underneath!
Fully tuck in with these outfits:
Pencil and Midi Skirts: Tucking in your blouse with skirts that hit at or above the knee looks great! Even better with midi skirts- bringing out a smarter look.
Trousers and Pants: To define your curves, tuck in your blouse ladies! From wide-legs to bootcut pants and flare pants, we absolutely love the results!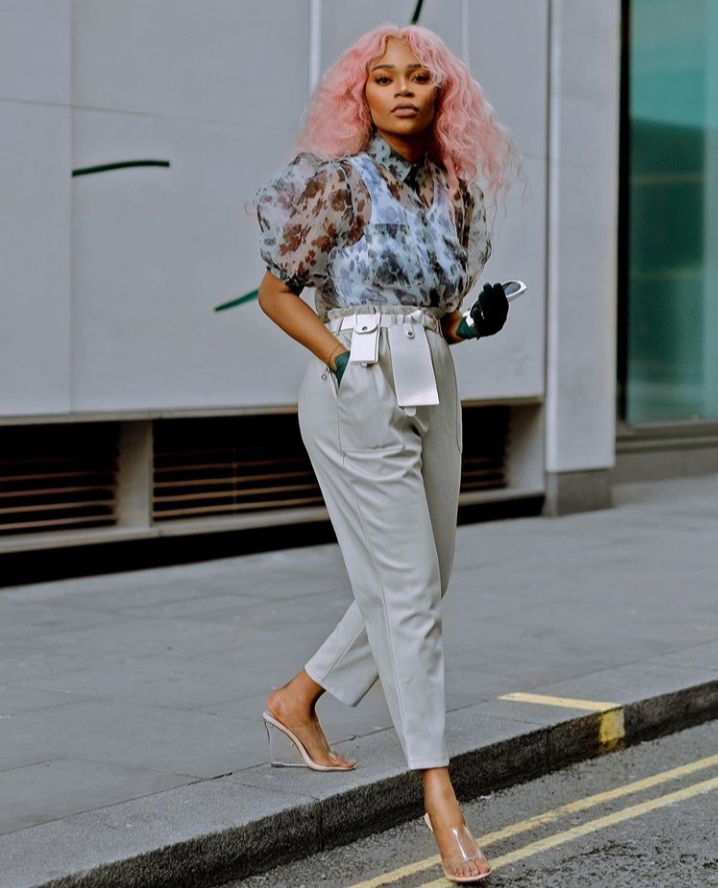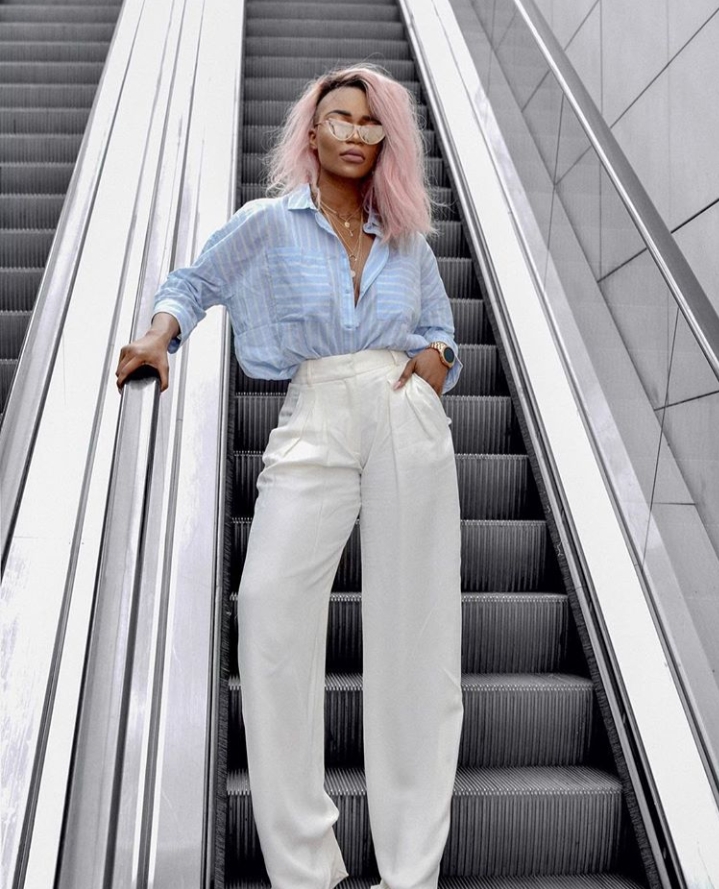 Boyfriend Jeans: Rock the feminine menswear trend by dressing up a pair of boyfriend jeans with a tucked-in blouse.
You May Also Like:
How to Level Up Your Look In Denim Jeans
How to Style Wide Leg Pants like a Pro
2. Do the Front tuck
Front tucking a long shirt helps you define your waistline and lengthens your leg line.
Many ladies simply grab the front middle of their tops and tuck it fully in where there isn't extra fabric on top. They also check the sides and tuck a little on each side before loosening a little as necessary.
Well, this works, but sometimes, it tends to create a pouch effect at the front, or a scrunched effect underneath- especially if your shirt is unevenly tuck in.
To Nail It…
KEY: If your shirt is not too long-past the upper hip level, fold the hem of your shirt under before you tuck it into the front of your pants or skirt.
You also want to tuck in nicely to ensure you suffer no creases and scrunchies underneath, particularly, if you're wearing oversized shirts. This is a great way to pair thicker bottoms like jeans which won't show the creases from underneath. However, skip this for all thin material pants like work pants.
Don't front tuck a long tunic type top that will have too much fabric to tuck in front adding a lot of fabric below your pants.
Slay your cropped sweaters or oversized/larger tops like this, especially if you're pairing them with your bottoms!
Please note that when wearing your oversized or large sweaters and tops, just ensure they are not long- they should be cropped since thick tops have a tendency to create a pouch effect in the front because they don't tuck nicely.
Do front tuck when you have a thinner top that is not too long paired with mid to high rise pants or a skirt. Front tucks are most typically done casually with jeans though not out of the question with other items.
Remember, the whole goal is visually showing your waist not creating a bunch of fabric!
You May Also Like: How to Always Look Put Together 
3. Or The Half Tuck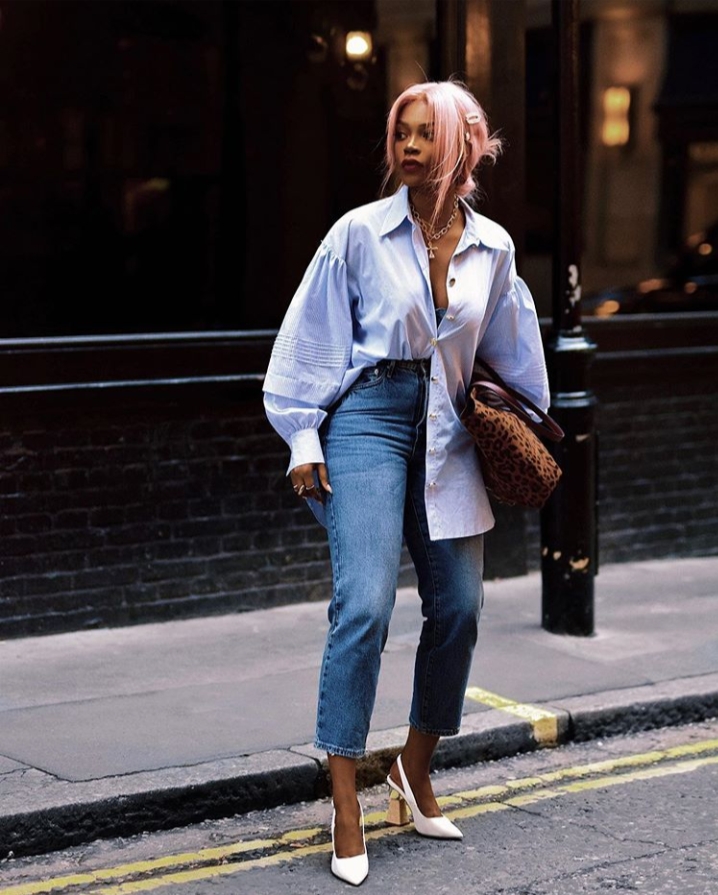 This styling trick is amazing for shirts! You want to rock this style every summer, whether you rock your shorts or your denim pants.
To do the half-tuck, wear your shirt and fully button it. Unbutton the 2 or 3 lower buttons making sure it's open up to your waist level and no tummy skin is showing.
Afterward, just tuck in one side of your shirt leaving the other lying effortlessly. Adjust it accordingly. Finished!
Go half-tuck or front tuck with these outfits:
Skinny Jeans: A casual half-tuck in the front looks amazing on your skinny jeans. It helps balance out the slim cut of your skinny jeans and improves proportions!
Mini Skirts: Pair a half-tucked boho blouse with a denim mini skirt for a chic, summery look.
4. Try A Front Tie
This is the best styling trick for summer and amazing street-style looks. Simply unbutton your blouse or shirt slightly at the bottom. and tie it at the front. You can leave the ends hanging for a very casual vibe.
However, you might also want to do a neat tie and if you may, take the end of the tie and tuck them into your skirt or pants. Check out these amazing ways to tie your shirt by Sarah Therese on YouTube.
TIP: Don't tie your shirt when it's too thick or makes a huge, long knot. It won't look as great!
You May Also Like: Styling Tips to Bring Out Your Confident Side with Your Style
5. The Side Tuck? Yes!
The side tuck almost resembles the front tuck. However, when doing the side tuck, the front of your shirt is tuck into your pants on one side while leaving the rest of it completely or partially out.
6 The Don't-Tuck!
Sometimes, your shirt or blouse just looks so much better untucked and loose.
It could be because your shirt has a specific design of the hem- think peplum, bands and the like.
In other cases, your shirt could be a long tunic so you'll need to either wear it as a shirtdress of pair it and leave it at that!
Also, if you've been trying out the athleisure trend with a pair of leggings, let your shirt give you a bit more coverage by going untucked.
You May Also Like: How to Show Skin Effortlessly When Dressing Up
Styling Tips…
1. Rock a gorgeous belt
When you do the full tuck or half tuck, wear a belt too! This adds definition to your waist and also, pulls the outfit together. Thank us later!
2. Tuck into Your Shorts Too!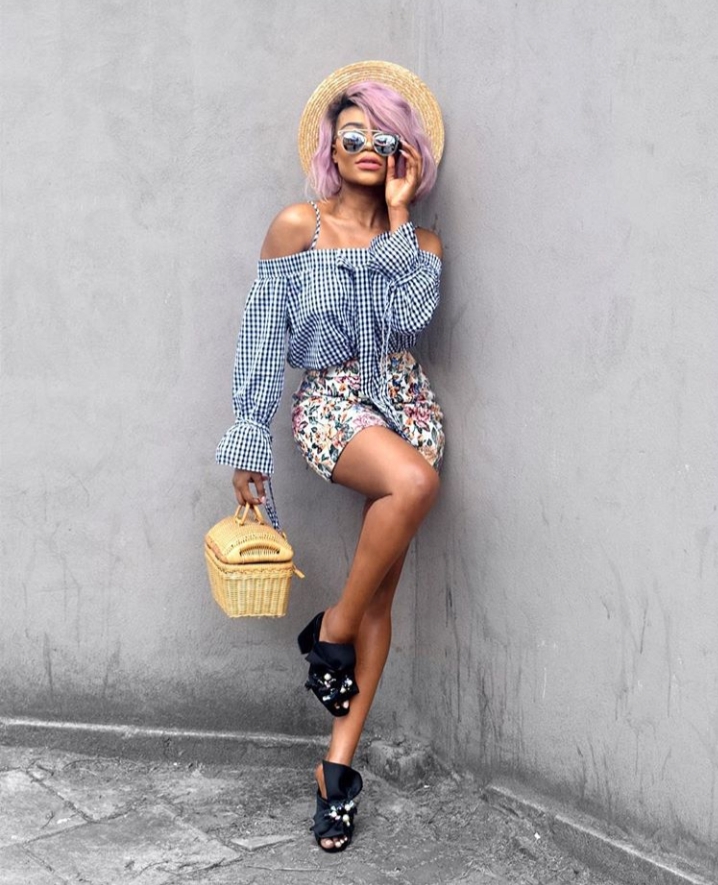 3. Tuck Into Your Miniskirts
If your miniskirts are high-waisted (which we always advise you going for), remember to tuck it This adds a sense of formality to your outfit and is a great way to show skin effortlessly when rocking minis.
You May Also Like: How to Style Miniskirts & Look Effortless
And check out these amazing style ideas to look elegant while still remaining yourself by Ana Bey on YouTube.
Pin This…
Go Glam!