Let's agree on one thing, ladies. Beautiful feet are attractive and when dressing up for dates, most women have their feet on display. So, whether you're going on a date or prepping for Valentine's, we share pretty toenail designs to try.
Giving careful consideration to your feet through pedicures not only makes you feel good on your feet, but it is also essential to ensure your feet are healthy enough for you, and appealing enough while on display.
Whether you'll visit a salon for your pedicure or give yourself a flawless pedicure at home, these are the prettiest toenail designs for Valentine's Day and any other date.
Just remember that when applying your favorite polish, go for a brand that you trust. Besides, always have a base coat on, before you layer on the color to help protect your nails then finish with a topcoat.
1. Classic White Nails
Classic white nails are one of the chicest colors this season. So popular these days, this go-to shade is the perfect toenail look for Valentine's Day or any date, casual or formal.
Update your current go-to date pedicure with this stunning design that complements almost any outfit. So subtle and elegant, the overall appearance will look incredible for any date.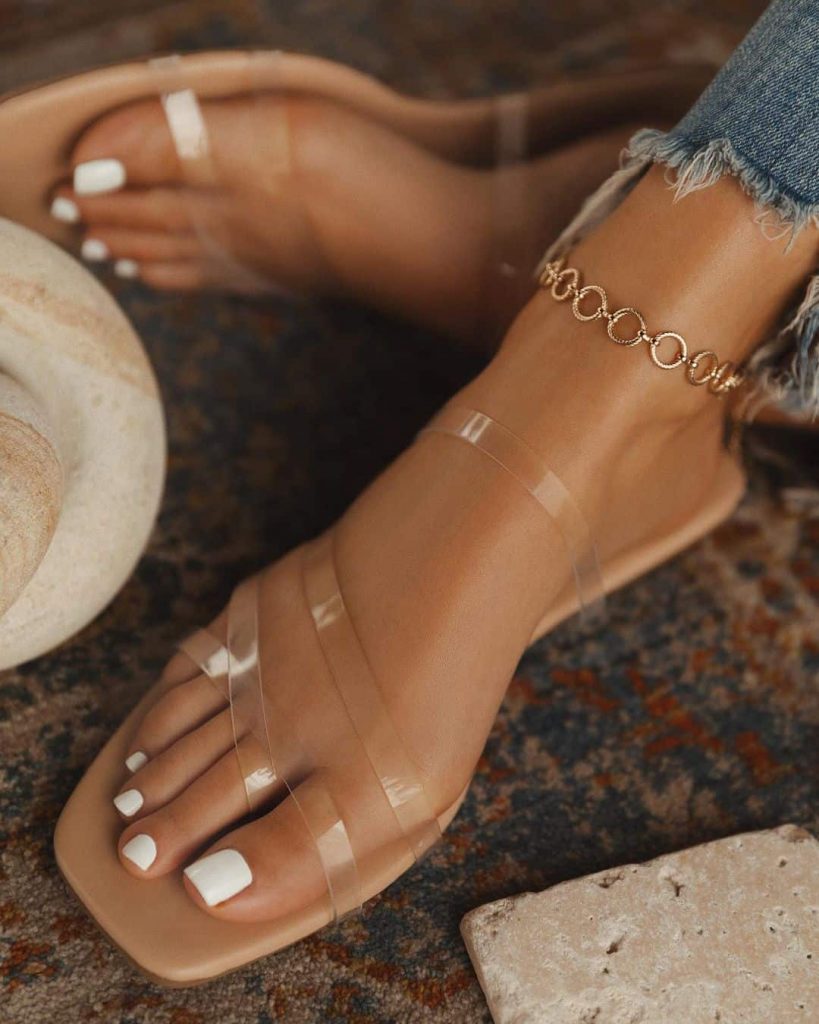 2. Matte White Nails With An Accent Nail
If you are a fan of white classic nails, you will love this design.
Just add an edge by going for a subtle and elegant accent nail with metallic strips or a tie-dye nail. It's an exciting way to wear white nails with a trendy twist!
3. Glossy White Nails
Indeed, the most simple things are the prettiest. These classic white nails are a statement and are sure to elevate any outfit you wear for Valentine's Day.
Add some gloss and some glitters for the perfect finishing touch. You're good to go!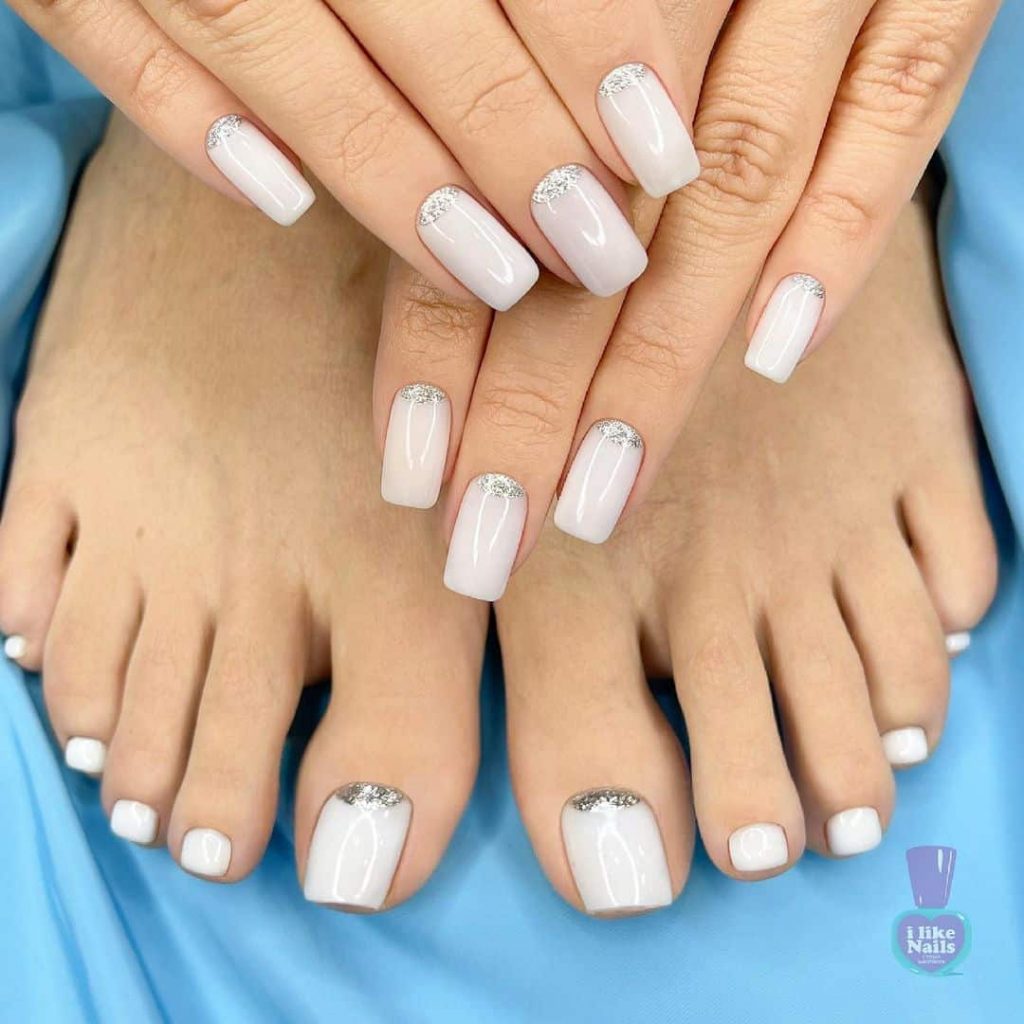 4. Glossy & Glittery Grey Nails
Apart from white nails, grey nails are simple yet elegant. The soft addition of glitters just before the glossy layer elevates your overall look without overdoing it.
Watch as everyone begins complimenting you for your beautiful toenails.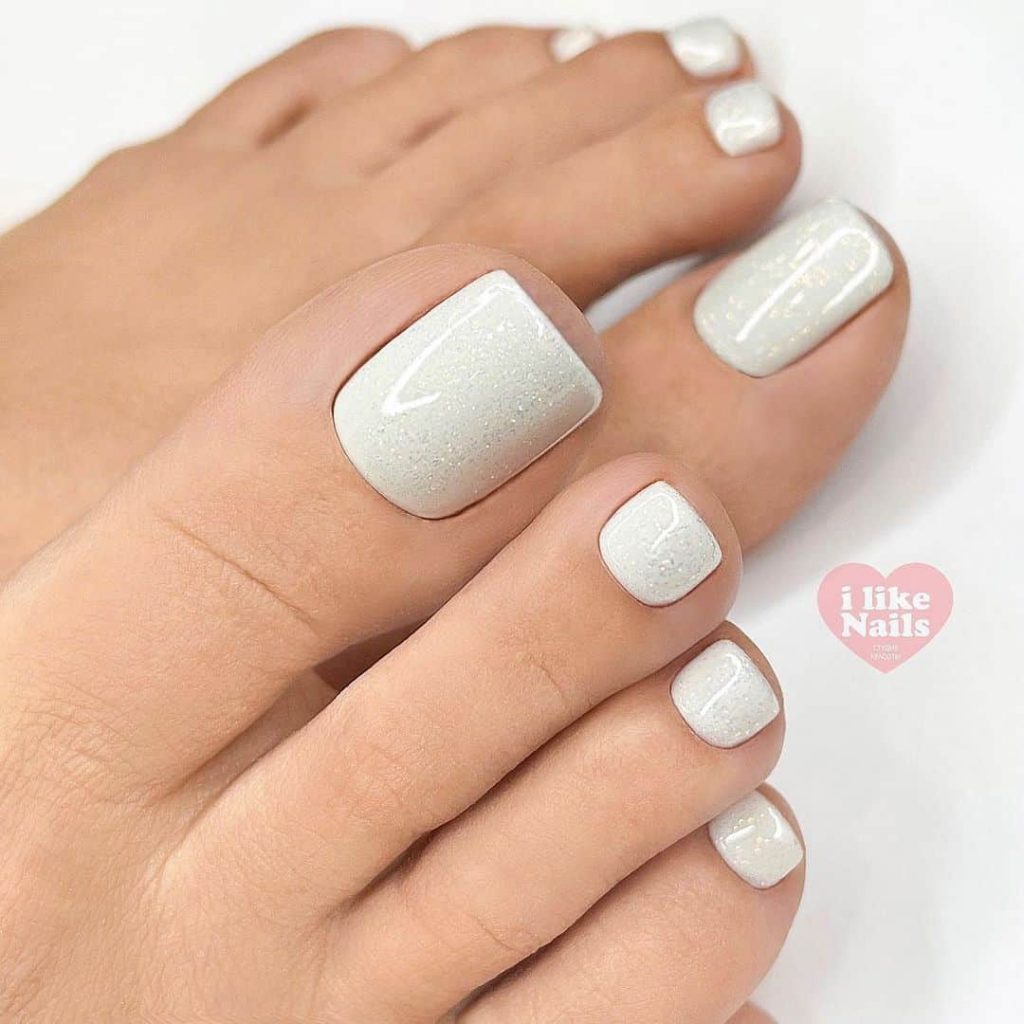 5. Red Nails
Bold red nails look great with any finish, from satin to glitter and high-shine. However, for your date, a high-shine finish adds richness to the color and draws attention to your nails because it's bold and stands out.
You could also try an accent nail for a stunning feature nail.
You May Also Like: 30 Trendy Red Nail Designs To Make A Bold Statement
6. Wine Red Nails
For a fresh twist on red nails, try wine red toenails with a glossy finish. The resulting high-shine nails look sensual and passionate.
Ideal for Valentine's Day or any date look, it has a stylish feel and a polished finish. They also look great on all nail shapes.
7. Burgundy Nails
What's more charming than these rounded square-tipped burgundy toenails? The polish doesn't have to work hard to capture anyone's attention any time you've worn open sandals for your date.
8. Deep Glossy Purple Nails
Classy, this is a cute date-themed Pedi with a graceful, glossy touch. All you need is a deep shade of purple polish to pull this off.
9. Hot Pink Nails
Pink is such a wonderfully versatile color for date nails that there's sure to be a hue that everyone likes. However, for Valentine's Day, we like to keep it hot!
Get pink gel nails for a lasting design, and use sparkling silver glitters for a great date look.
You May Also Like: 30 Cute Pink Nail Designs You Will Love
10. Baby Pink Nails
Hot pink is not right for you? Maybe you want something subtle, fun, and flirtatious. These baby pink nail designs give a timeless yet trendy look to your toenails.
Since glitter and pink are the perfect complements to each other, take advantage of how great they look together by combining them for an impressive pink nail look. You can also have a love heart drawn or paint an abstract accent nail.
You May Also Like: 30+ Pink Nail Ideas To Wear All Year Round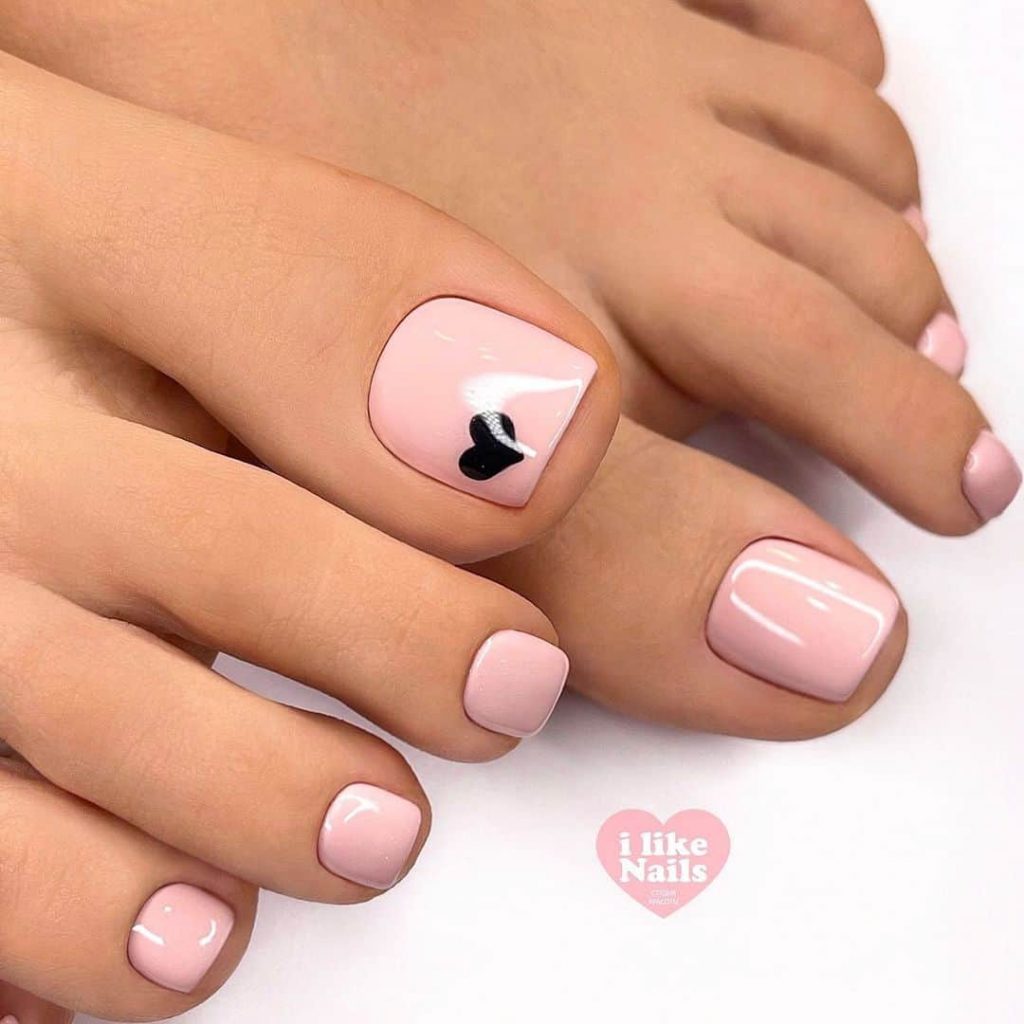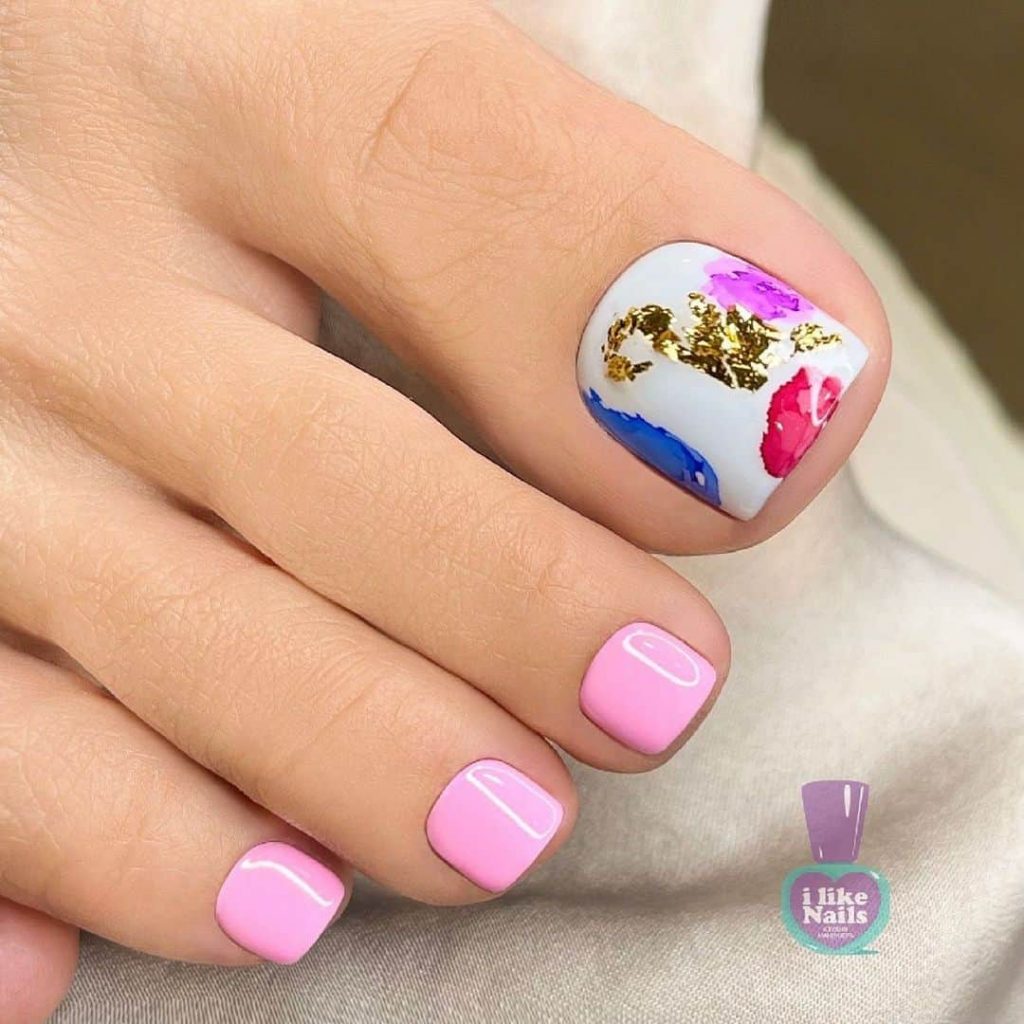 11. Nude Nails
Nude nail designs are so exceptional even for your toenails. For the days where you're not sure what to wear on a date, the classic nude polish is a perfect choice.
Choose a shade that reflects your natural skin tone best – you can choose a shade lighter for a delicate look, or something slightly darker for a high fashion twist.
This pedicure is so elegant and timeless that you can rock it with any date outfit.
You May Also Like: Chic Nude Coffin Nails That Are Holiday & Date-Perfect!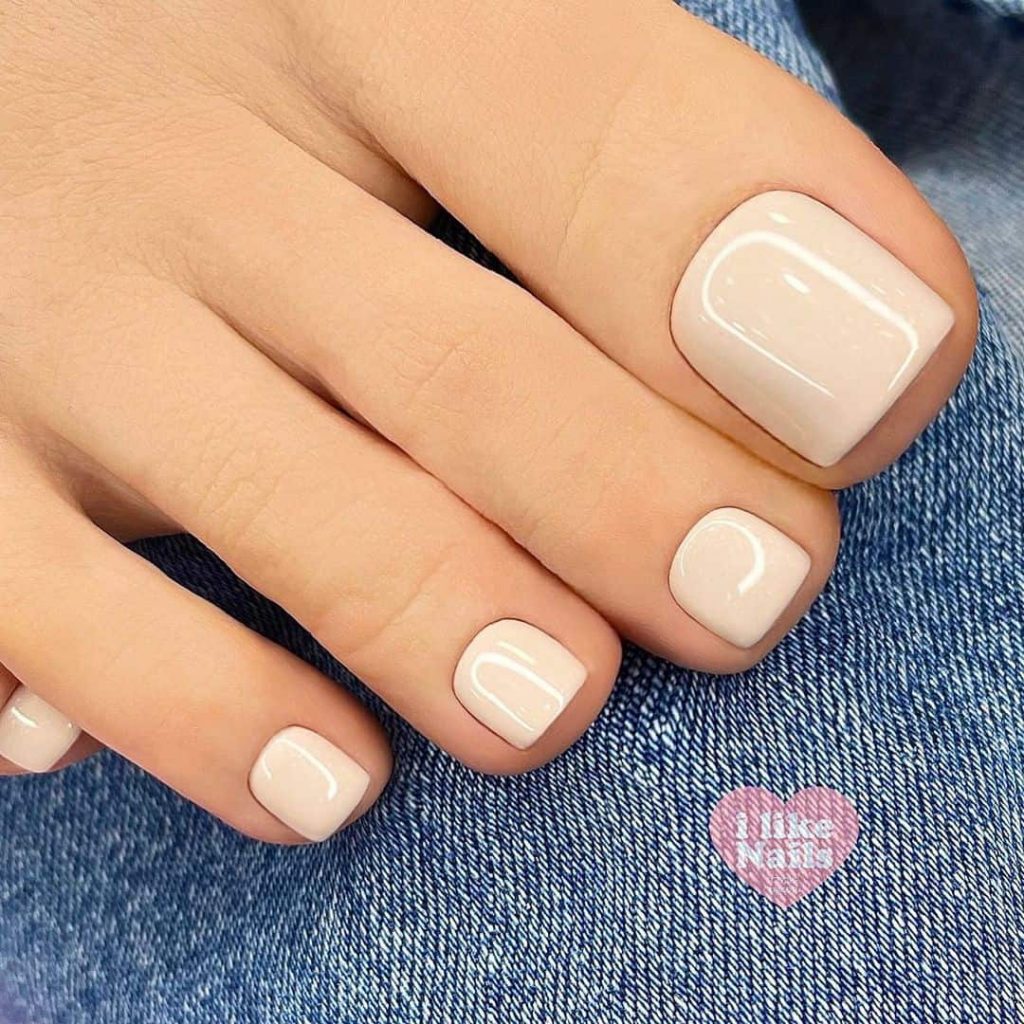 12. Black Nails
Black nail lacquer is one of the easiest ways to make a statement.
It is such a bold color choice that it is bound to draw attention to your feet, and while glossy polishes are great, you can also opt for matte, which has a particularly fashion-forward appearance.
You May Also Like: Steal These 40+ Elegant Black Nail Designs & Look Stunning!
13. Dark Blue Nails
Dark blue is a very dramatic color, so it demands attention, and together with the high-shine finish, it creates a modern appearance.
The best part of this toenail look is that it is super wearable.
14. Blue Nails
Add a summery touch to your date outfit with these beautiful blue toenail designs. They are a soft and simple piece of art to take with you everywhere, and it matches every season of the year.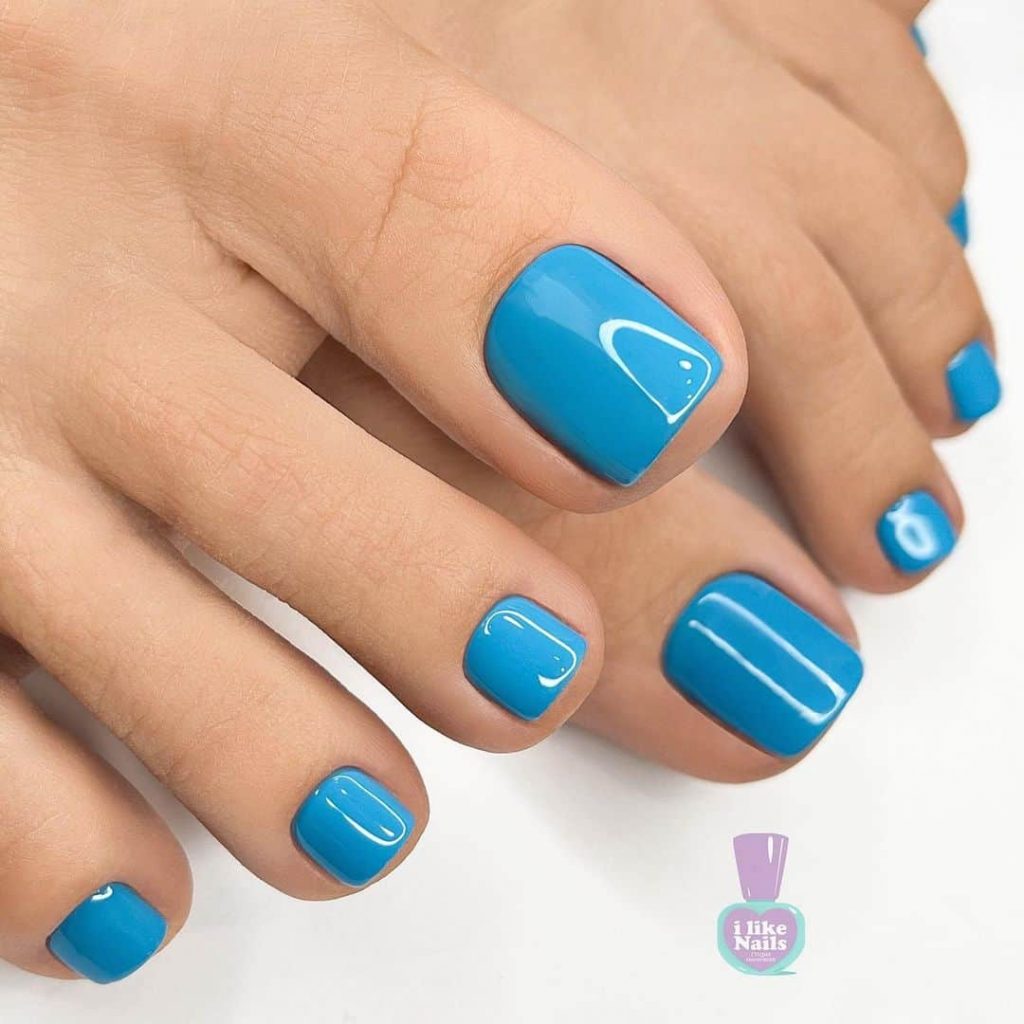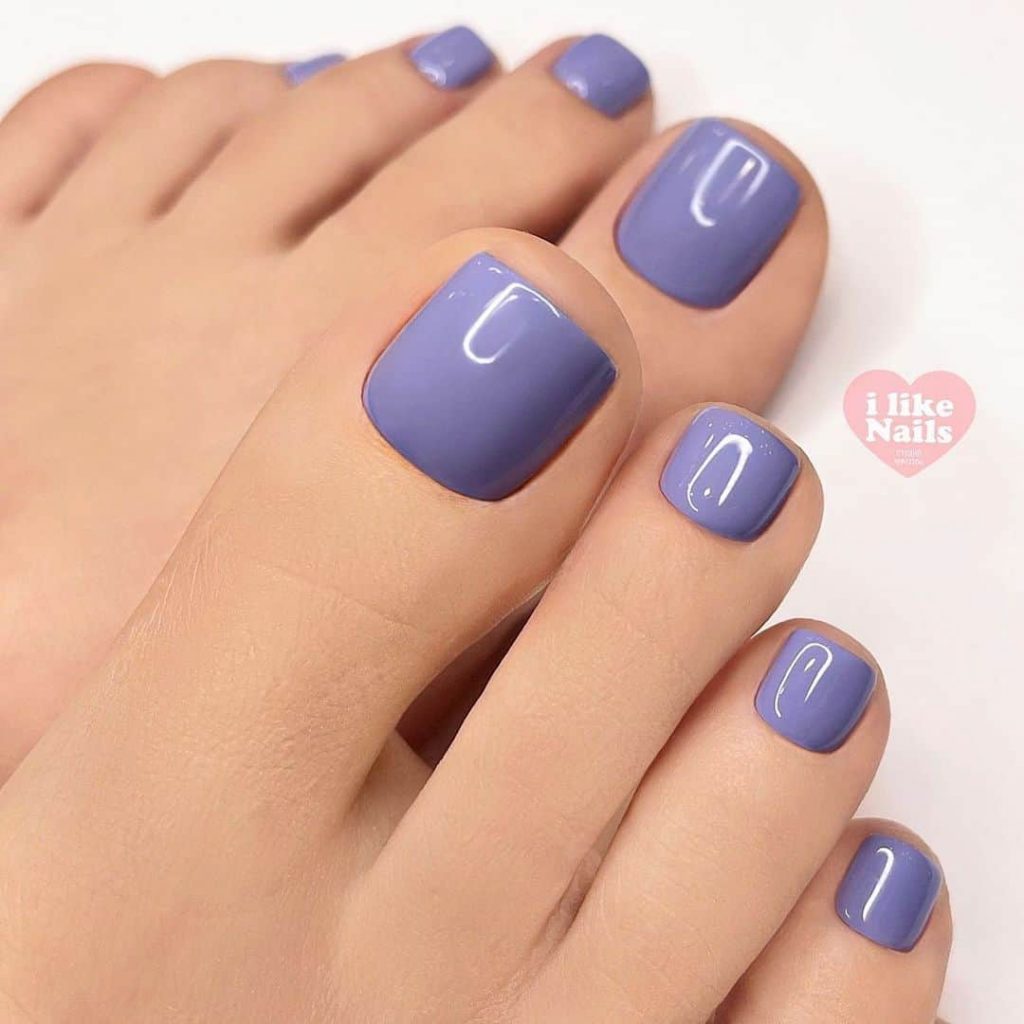 15. Yellow Nails
For a fun and fresh pedicure, why not try the classic yellow color? This bright shade instantly lifts your mood and brightens your outfit – what more could you need?
No matter your preferred casual date outfit, you can zest up your routine with this summer-approved toenail look.
You May Also Like: Casual Date Outfits To Slay Your Summer Dates
Ladies, which of these pretty toenail designs are your favorites? Please pin them to your favorite Pinterest board!
Disclaimer: These pretty toenail designs for Valentine's Day are inspired by Miss Lola Official, Secret Tiny Feet Plus and I Like Nails.