For centuries, red and green have been the traditional colors of Christmas. This year, if you plan to switch up your go-to red Christmas nails for green nails, we've got you covered with a ton of green Christmas nails ideas!
With so many different shades of green nail polish, there is definitely a hue to suit every nail length, shape, and skin tone. But for Christmas, we prefer deeper, rich, and luxurious shades of green like emerald, deep green, dark green, sage, and olive green.
You May Also Like: 8 Most Popular Nail Shapes: Pick The Best Nail Shape For Your Fingers
Good thing, for Christmas, you can get creative with your nail art and add details of snowflakes, gingerbread cookies, Christmas trees, stars, ribbons, garlands, and jewels for a more sophisticated look.
Also, glossy, marble and metallic finishes make such green Christmas nails more delicate.
Scroll down for 80+ stunning ways to wear green Christmas nails!
You May Also Like: 20 Cute Christmas Nail Designs You Need To Try
1. Classic Green Nails
2. Green & White Nails with Golden Accents
You May Also Like: 20+ Gold Nail Designs Oh-So Perfect For The Holidays
3. Green & Gold Christmas Nails
Green and gold are the perfect couplings for the winter. Mix block colors with delicate festive designs for a playful approach to your holiday nails.
4. Green Nails with Brown Accent Nails
5. Green & Silver Nails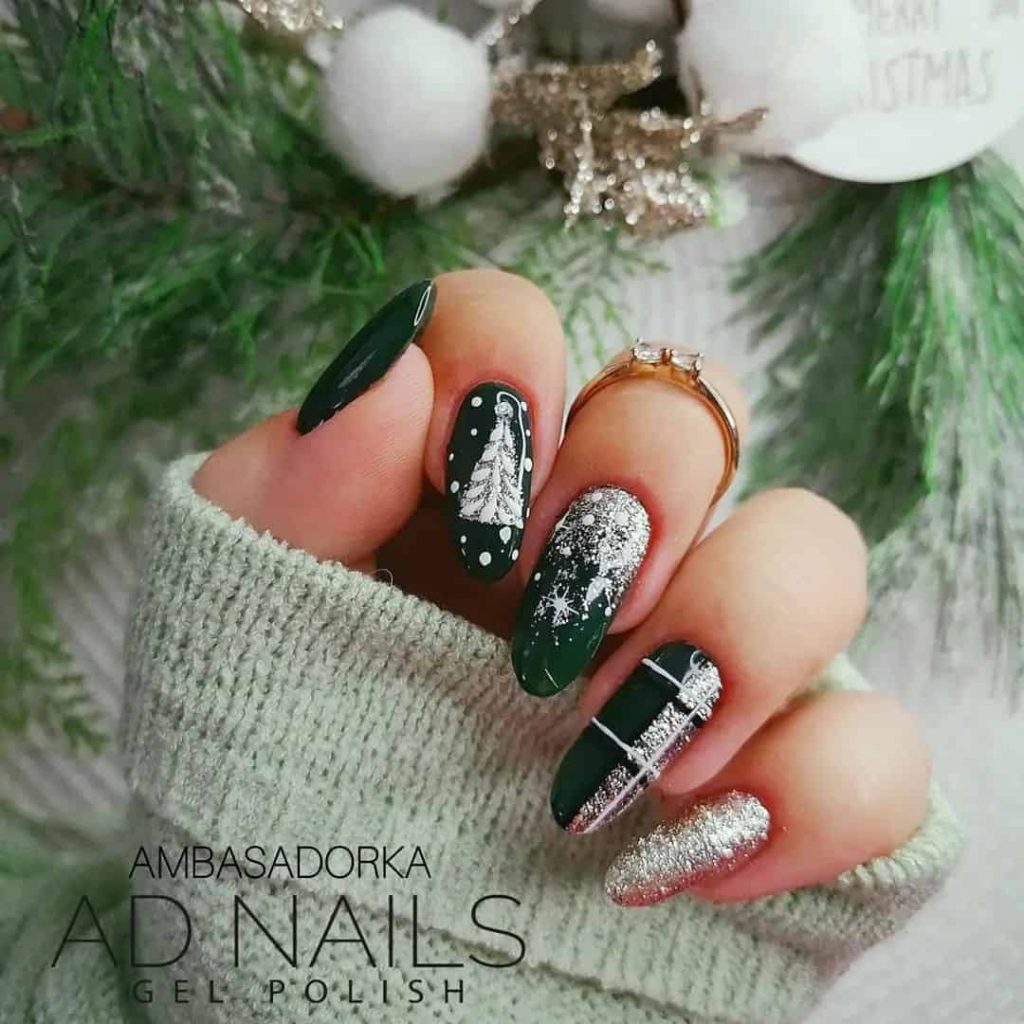 6. Green Nails with White Snowflakes & Glitters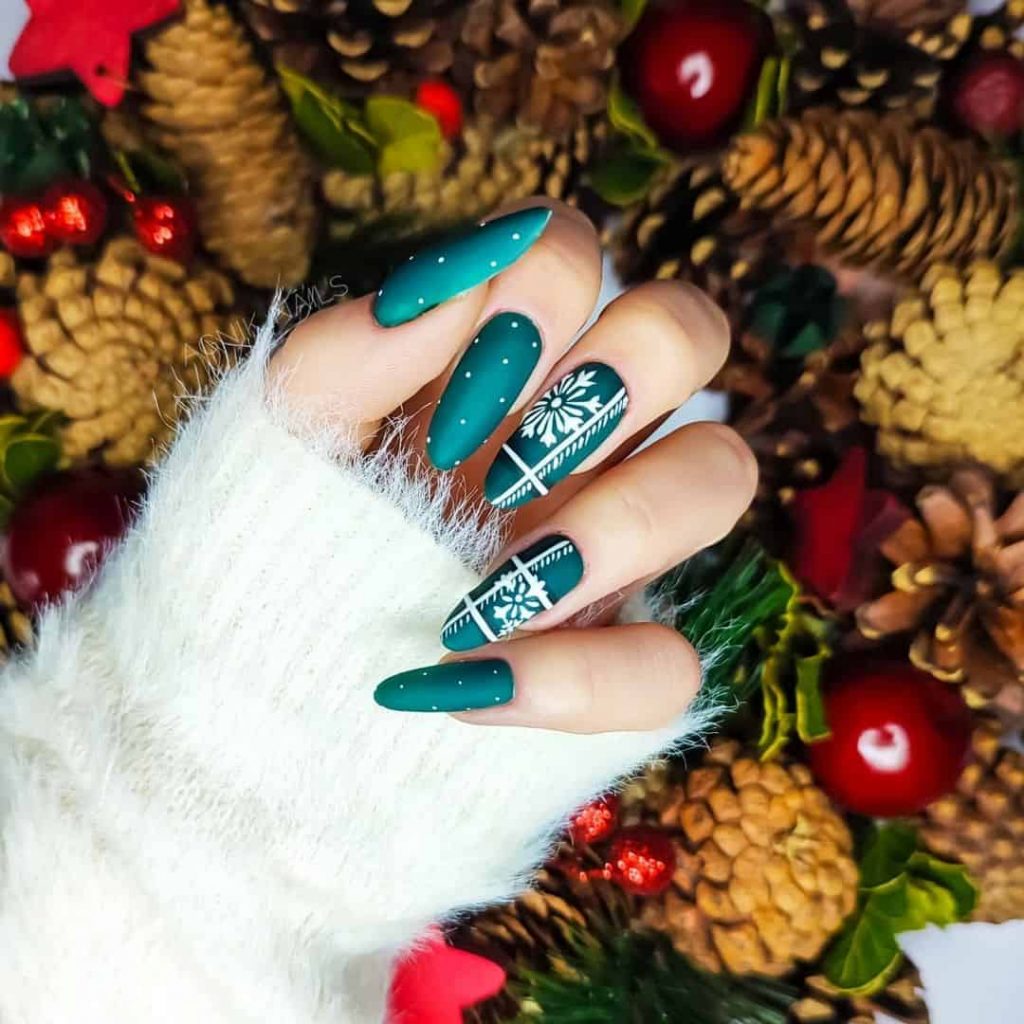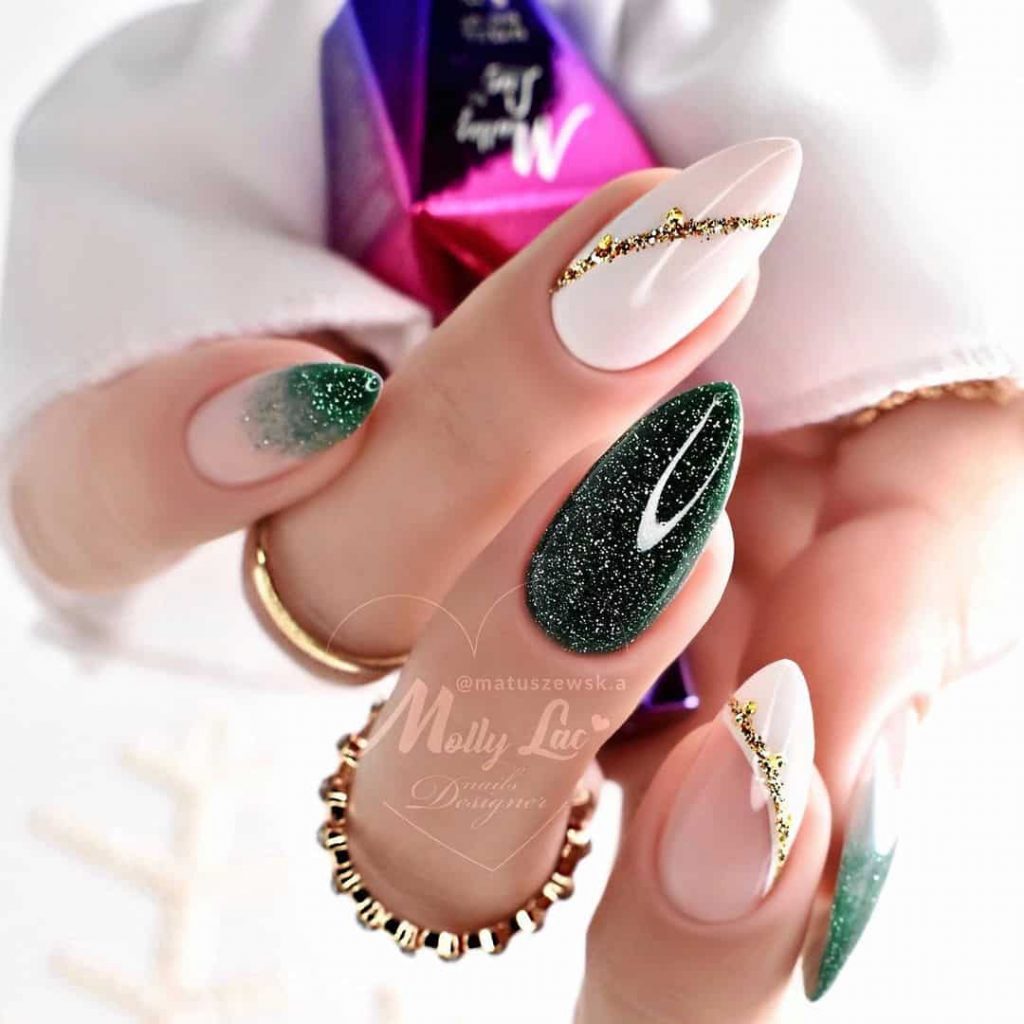 7. Green & Nude Christmas Nails
Break up the heaviness of a green nail by going for green accent French tips on a nude base. You can also mix green nails with nude nails.
You May Also Like: 30+ Cute Nude Nail Designs That Pair Well With All Outfits
8. Green & Red Christmas Nails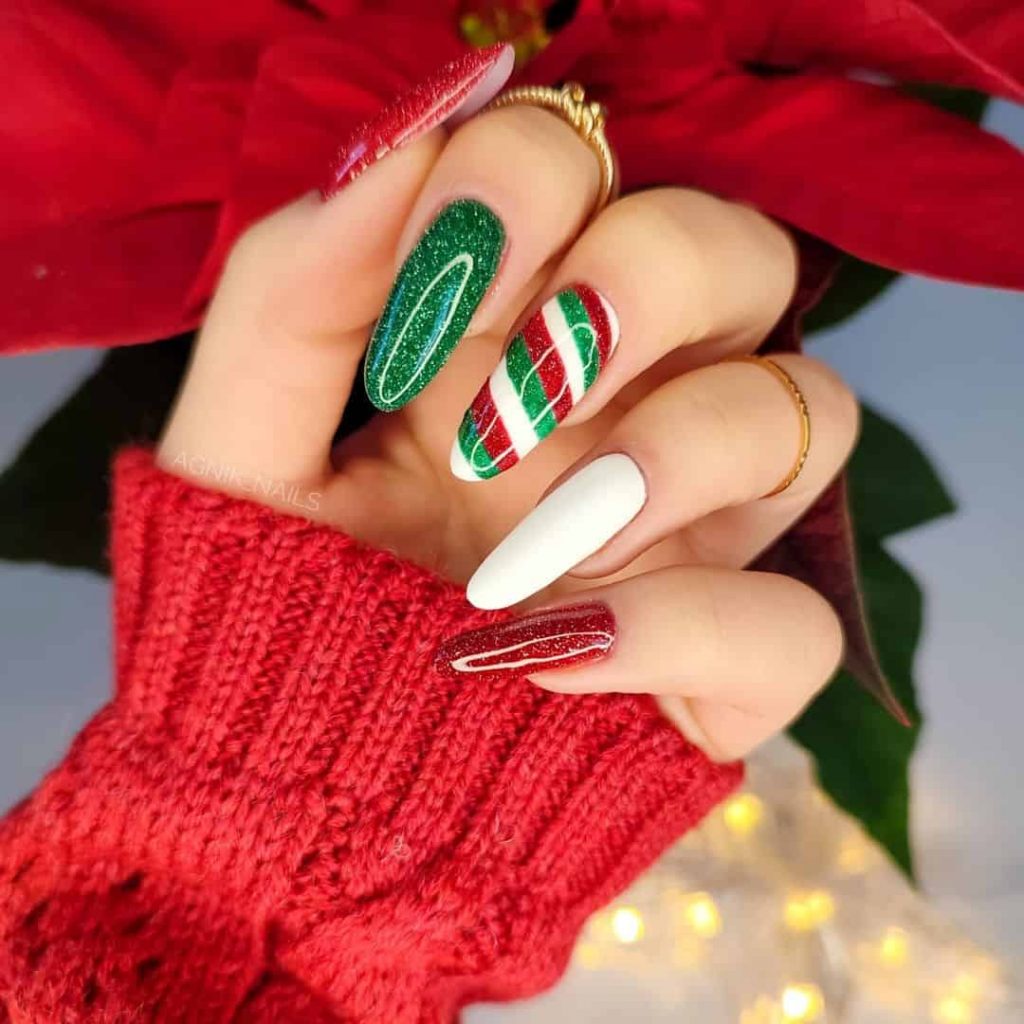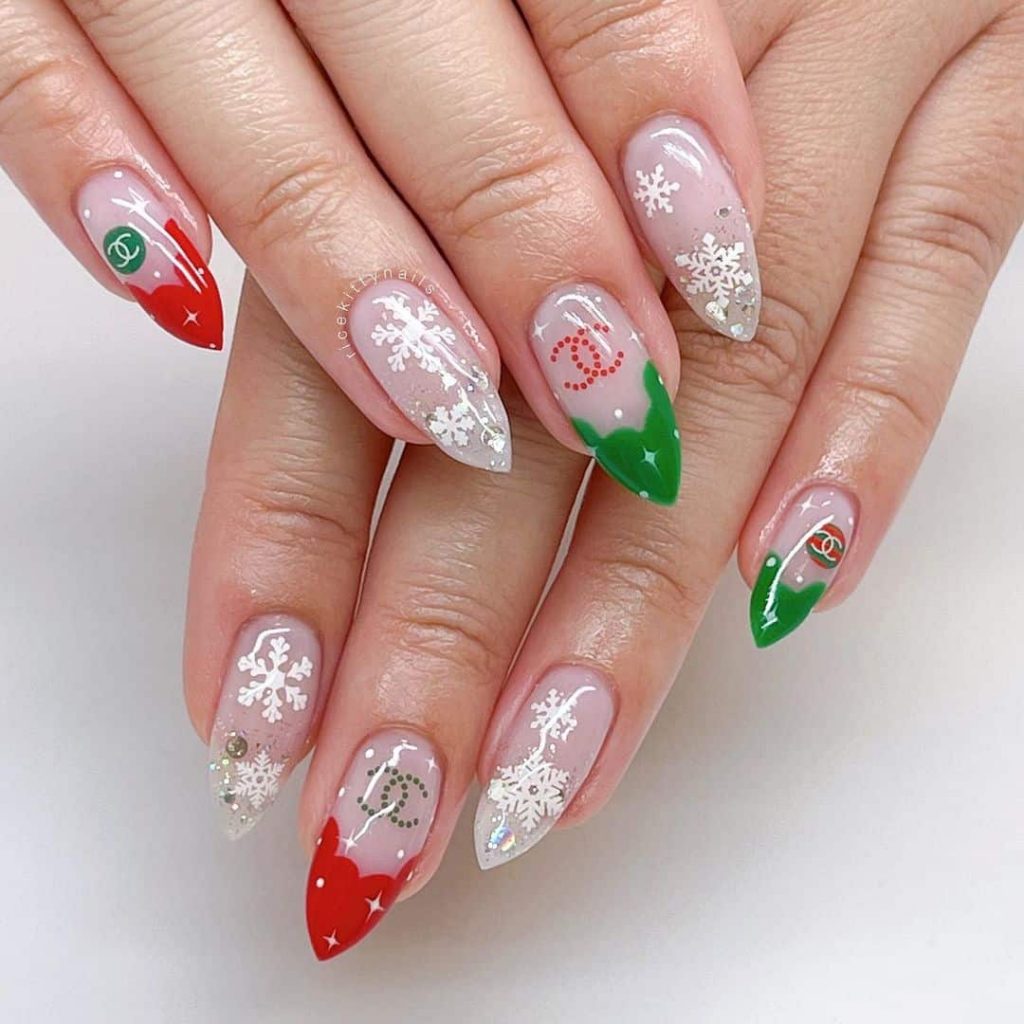 You May Also Like:
20 Stunning Mauve Nails For A Flawless Look
30 Trendy Red Nail Designs To Make A Bold Statement
Which of these green Christmas nails would you love to try? Just pin it to your favorite Pinterest board!
Disclaimer: These green Christmas nails are inspired by Beauty Blissim, Aleksandra Jaworskaa, Studio Kolorowanka , Amanda Sudoll, Sanroz Beautybar, Tennaj Nails, Rice Kitty Nails, Pop Polished, Agnik Nails, Nails Kasiac , O Nails Paris, Nails by Jaja, Naily Day, Nailart_Weronikajeszka, Matrioshka Nails, Matuszewska, Molly Lac, The Hotblend, Monicags Nails , The Blissful Beauty Bar , Sherley Indigo, Deiana Nailart , Pazurantka , Nails and Beauty by Olivia , Marci Pazur, Little Nail Home , Deelish Deanna , Olootka Nailart , Gloss House, The Nailbox , Paulina Migdalek, Beauty Raum Daria Post , Mejzi, Chillax Nails, NC Nails Company , Nails by Brooke, Paznokcie Malami , Barbra Feszyn, Fesnails by Sophy , Polished Yogi, Dissey Nails, Monika Nails, and Gyapjas Kovacshelga.