Christmas is here and this December, we're removing neutral polish and upgrading to red Christmas nails that shine brighter than holiday decorations.
If you are looking for bol, bright, and classic Christmas nails that you can recreate this year, we have a ton of chic nail ideas to share with you so you can show off your personal style no matter what holiday outfit you're wearing.
No matter your preferred nail shape, there is a red nail look for you this holiday! So, add some Christmas cheer to your nails by trying these red nail designs featuring Christmas symbols, like gingerbread cookies, snowflakes, Christmas trees, Santa hats, Santa Claus, reindeers, ribbons, golden glitters, sweater art, and the traditional color of white, green, and red.
Whether you're planning to give yourself a DIY manicure at home or visit your local nail salon for a professional Christmas manicure, these designs are really the perfect choice for your holiday nail art designs.
You May Also Like: 30 Trendy Red Nail Designs To Make A Bold Statement
Christmas Nail Supplies
If you're decorating your nails from the comfort of your home, you need a few tools and polishes. Choose a classic red nail polish of your choice and remember to always start with a base coat and finish with a top coat to ensure your manicure lasts longer.
Here are some nail supplies you require before you begin:
Ready to try red Christmas nails? Tru these elegant and sophisticated nail designs in festive colors and decorations!
Classic Red Christmas Nails
Red Christmas Nails with Snowflakes
Red Sweater Nails
Red Santa Claus Nails
Red Nails with Candy Canes
Red Nails with Golden Glitters
Plaid Christmas Nails
Red Nails with Christmas Tree Art
Red & White Christmas Nails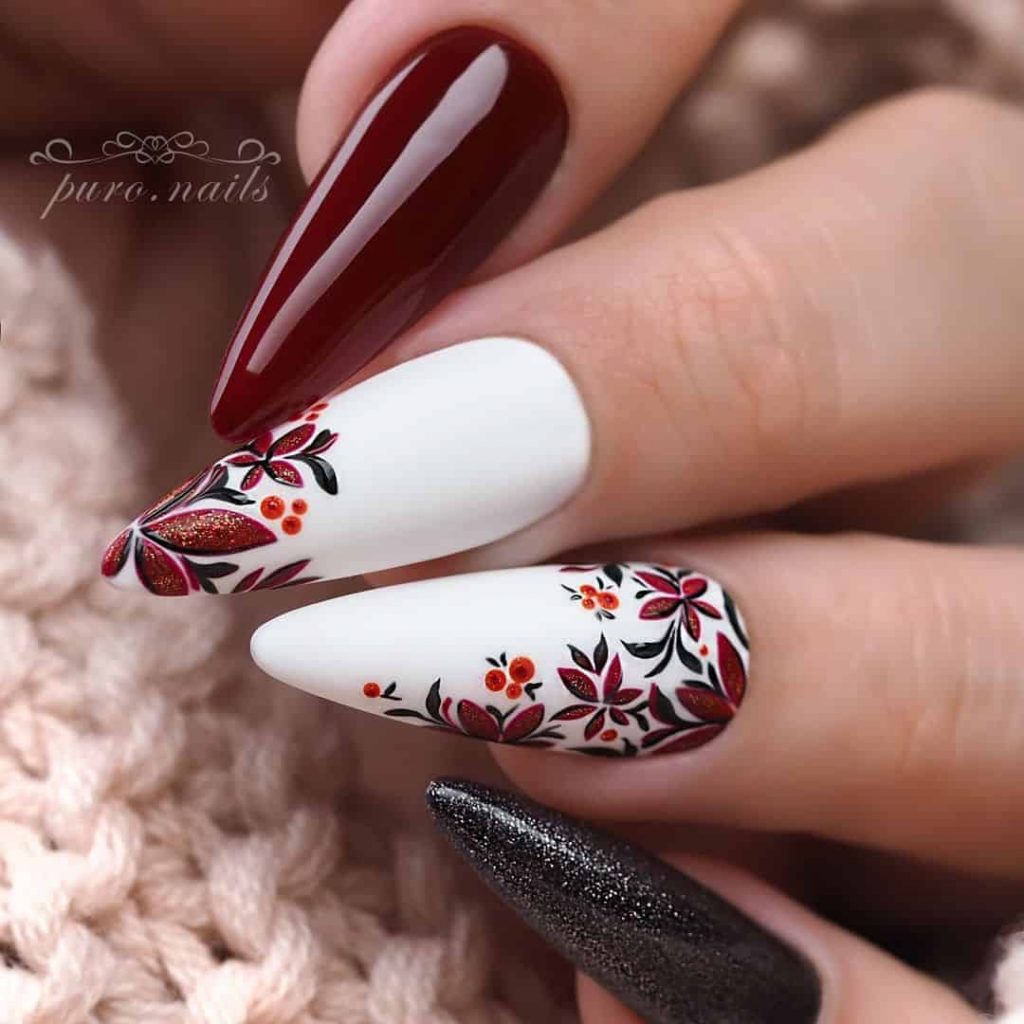 Red & Green Christmas Nails
Did you like these chic red Christmas nails? Let us know your favorite holiday nails in the comments!
These red christmas nails ideas are courtesy of: Sonyas Nails, Pippy Polish, Kruszynka Nails, Paznokcie_ Malami, Marci Pazur, Ewiloving.Nails, Amanda Sudol, Puro Nails, Nails by Paulin, Olootka Nail Art, Sylwia Nailss, Katten.Nails, DNails.X, Nails Lines, Monika_Rola_Educator, VWNails_, Olcixix Nails, Precious Phan, Paula.Nailsart, Magdula.es, Nails by Evelynn, Teodoranokti, Ceci Nail Lounge, Matrioshka Nails, Nails by Niomi, Karolina Moose Educator, Nails by Evelyn9, Spn Nails, and Paulina Migdalek.