Would you try nude birthday nail designs?
Let's be honest. If you're thinking about your next manicure for your birthday, we'd almost bet that nude polish is not on your mind.
As popular as neutral clothing is, oftentimes people opt for a touch more color on their nails, letting the small area be home to their boldest beauty statement. However, this year on your birthday, try something more classic, and subtle: nude birthday nails!
Nude nails pair well with all outfits no matter how bold you'd like your outfit to be. They are also the perfect canvas for any kind of nail art no matter how experimental you'd want to get.
Whether your preferred shade of nude is brown, mauve, soft pink, or rose gold, ahead, you'll find 60+ nude birthday nail designs worth considering for your next nail appointment.
You May Also Like: 30+ Cute Nude Nail Designs That Pair Well With All Outfits
1. Glossy Nude Birthday Nail Designs
If you think that nude nails are bland and boring, think again. 
These nude birthday nails with a glossy finish present a picture of sophistication and elegance so you won't need to try too hard to look good on your birthday.
You can also adorn them with glitters and rhinestones for a beautiful statement!
You May Also Like: Chic Nude Coffin Nails That Are Holiday & Date-Perfect!
2. Matte Nude Birthday Nail Designs
This monochromatic manicure features a matte finish for your nude nails. The concept is naturally elegant and pleasing low-key.
We cannot help but fantasize about how good it would look with metal rings and pearl jewelry. The matte lacquer is perfect for every occasion.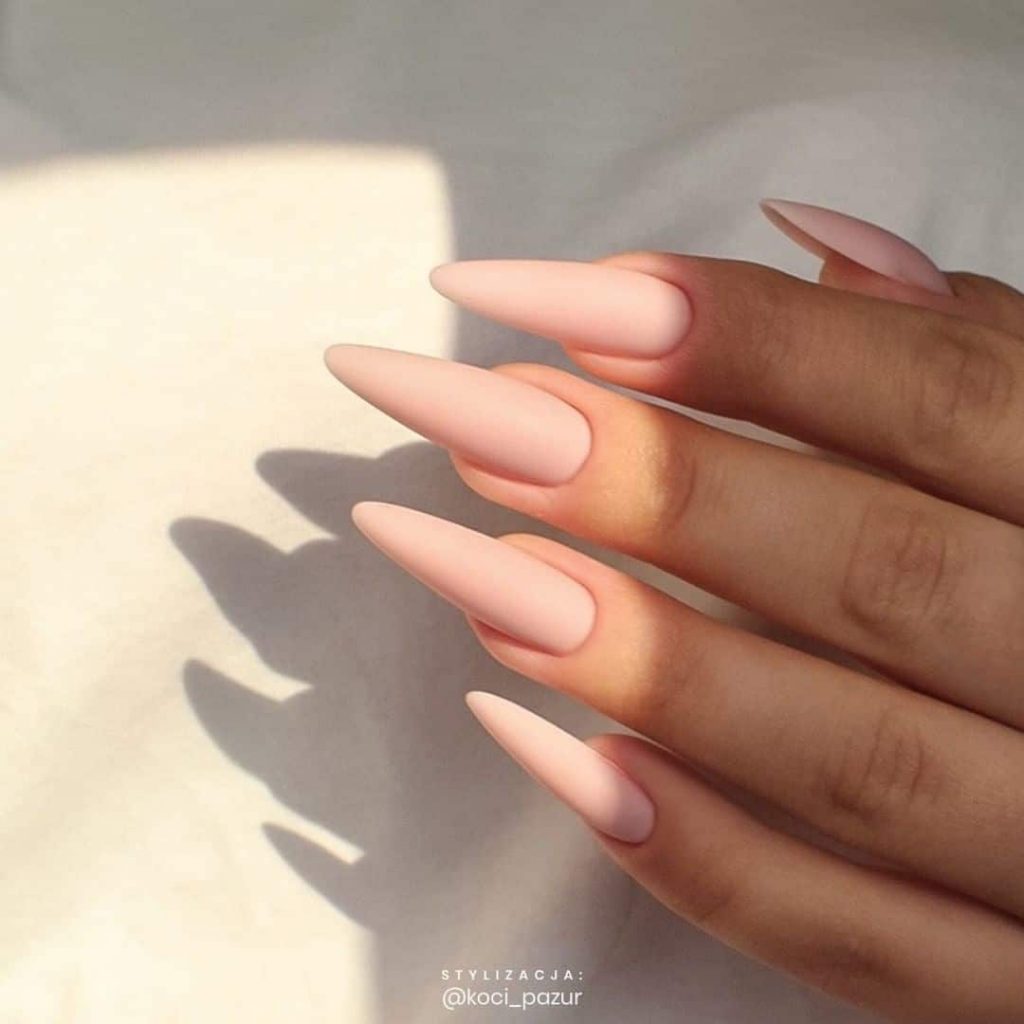 3. Nude Ombre Nail Designs
Sure, nude looks demure all on its own, but add an ombre effect with white polish and your nails will look classically chic.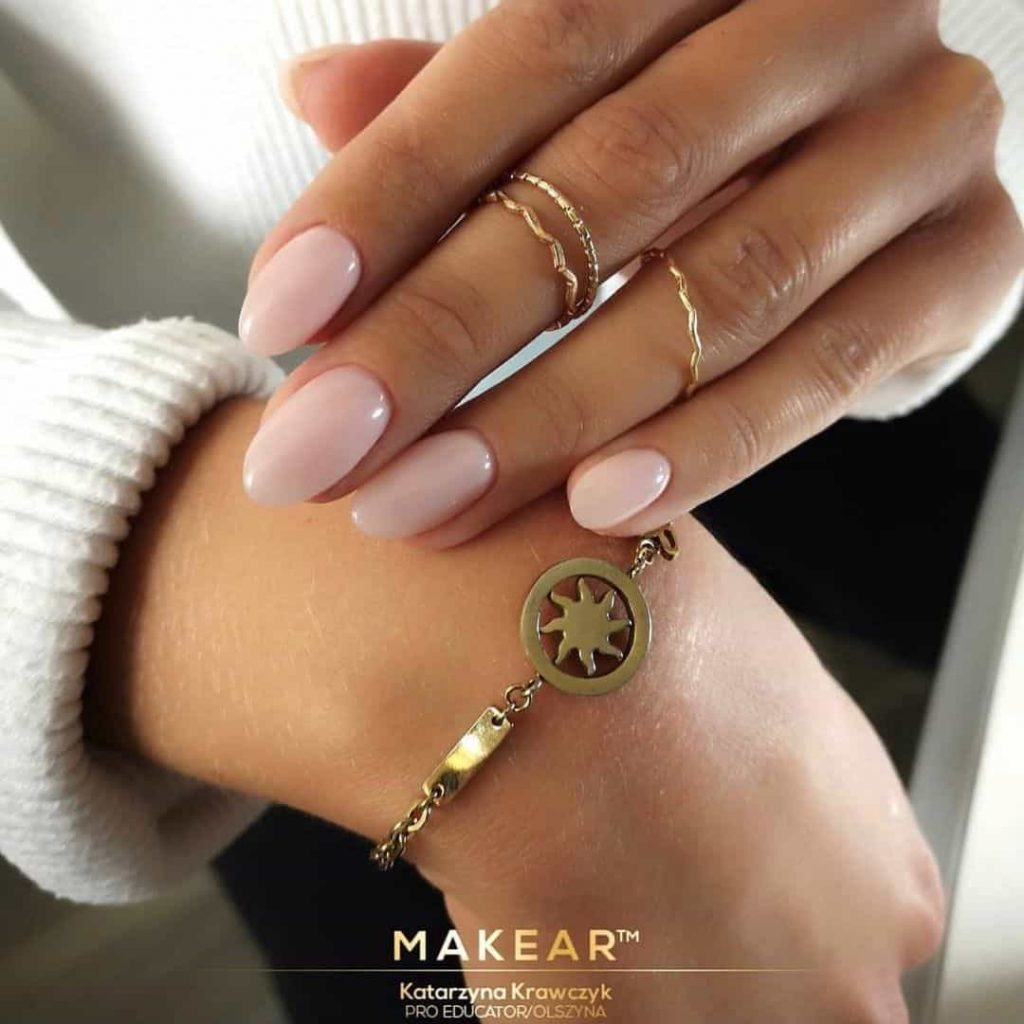 4. Rose Gold Nude Nails
Whether you're looking for a simple and minimalistic gel manicure with rose gold textures, or full acrylic work done with rose gold patterns and designs, look no further than these rose gold nude nails.
5. Mauve Nails
For a fancy touch on that special occasion, you'll remember always, these mauve nails are gorgeous!
Whether you go for classic mauve nails or mauve nails with a nude ombre effect and adorn them with glitters and jewels or not, this shade is perfect for your birthday!
You May Also Like: 20 Stunning Mauve Nails For A Flawless Look
6. Nude Birthday Nail Designs With Golden Glitters
Nude brown nails are accented with golden glitters to create a nail look that complements all skin tones, including those with medium to dark complexions.
With these stunning nude nail designs with golden glitters, you will turn the heads of all who look at them.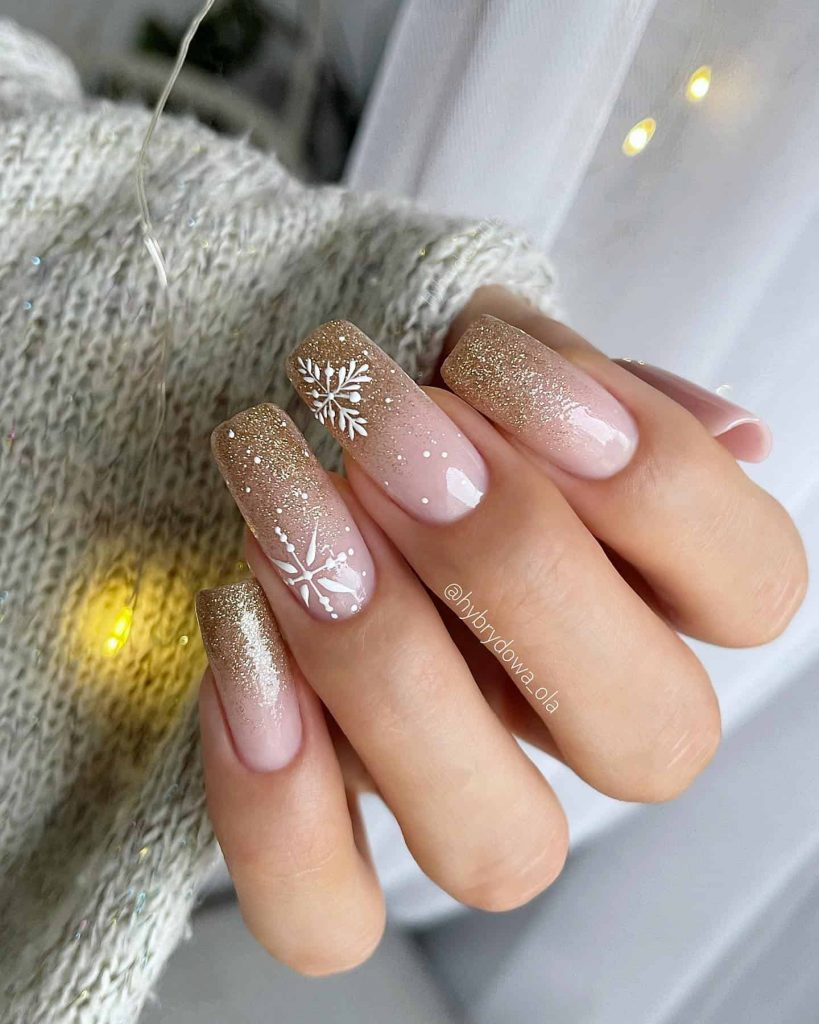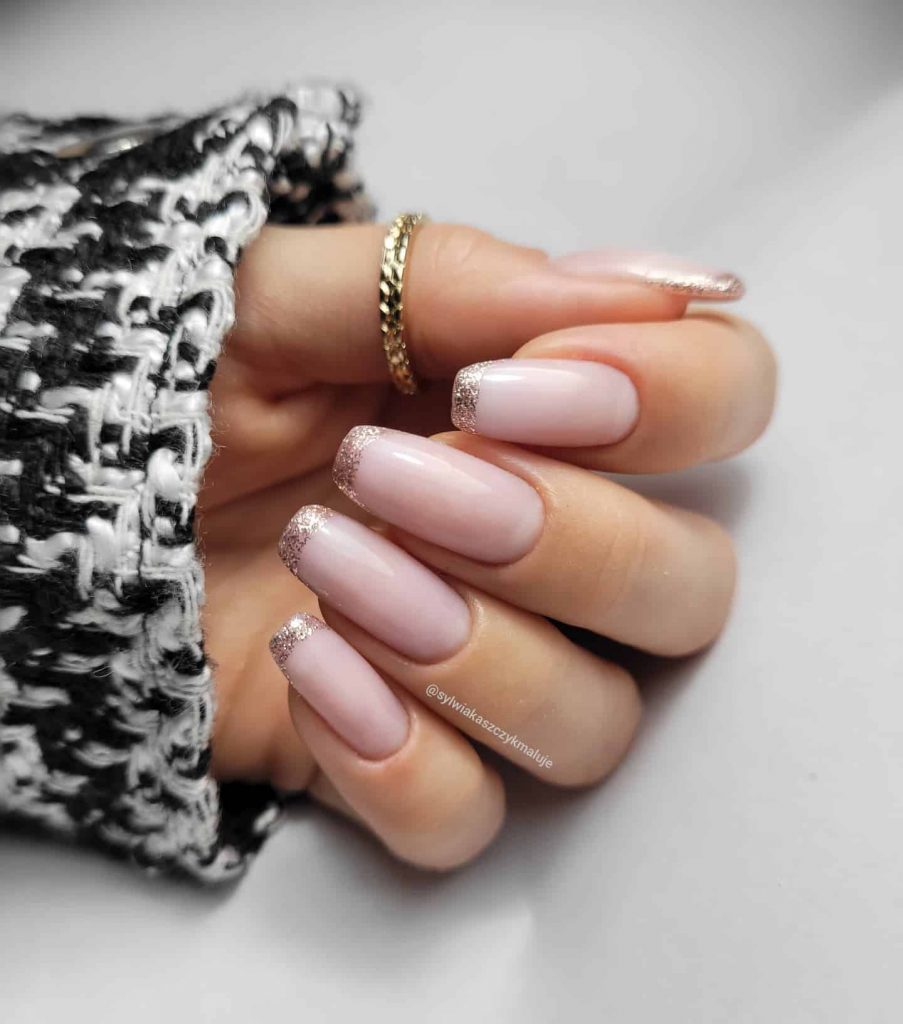 7. Nude Nails with Silver Glitters & Rhinestones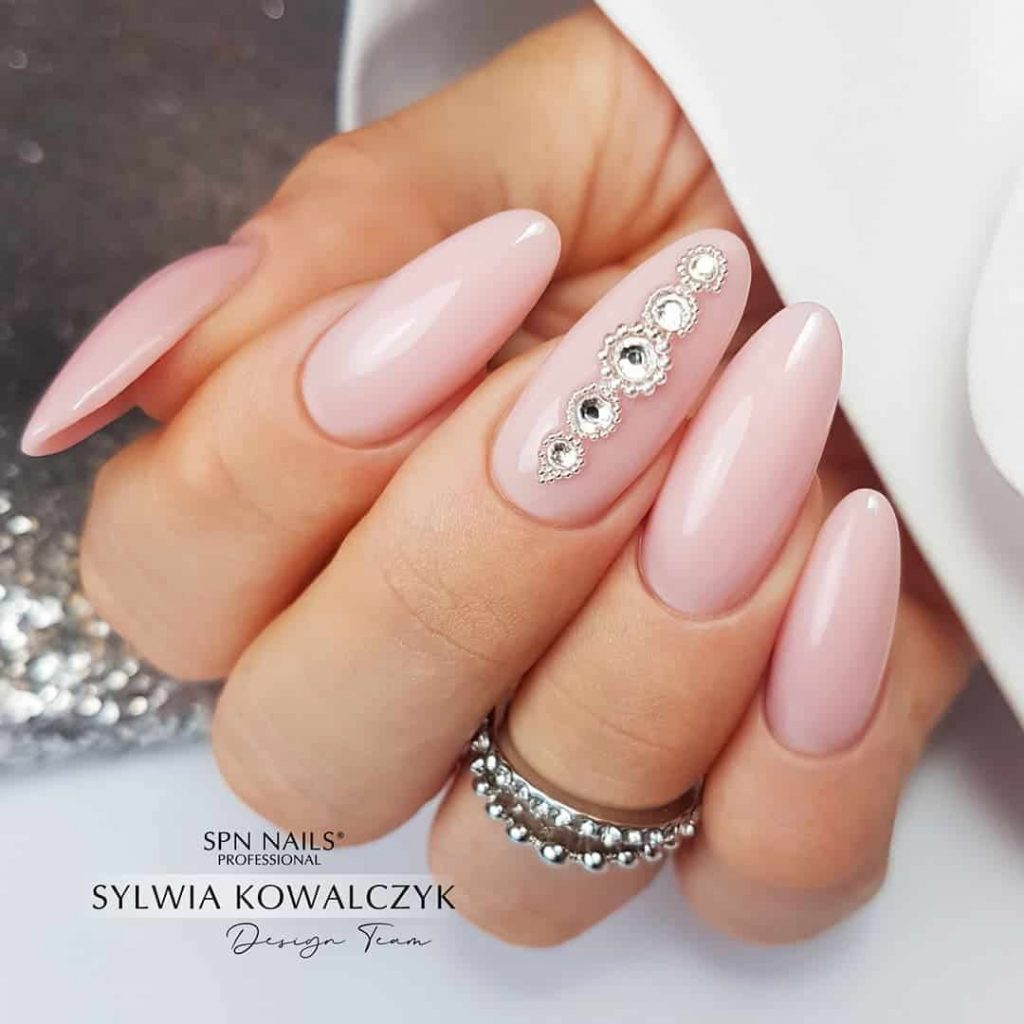 8. Nude Nails with Stars
9. Nude Nails with Love Hearts
Love heart nails are perfect for Valentine's Day but this stunning nail job perfectly completes a stylish birthday appearance.
They scream self-love and sophistication so look no further for your birthday nail appointment!
You May Also Like: 66 Love Heart Nails For Valentine's Day & Every Other Date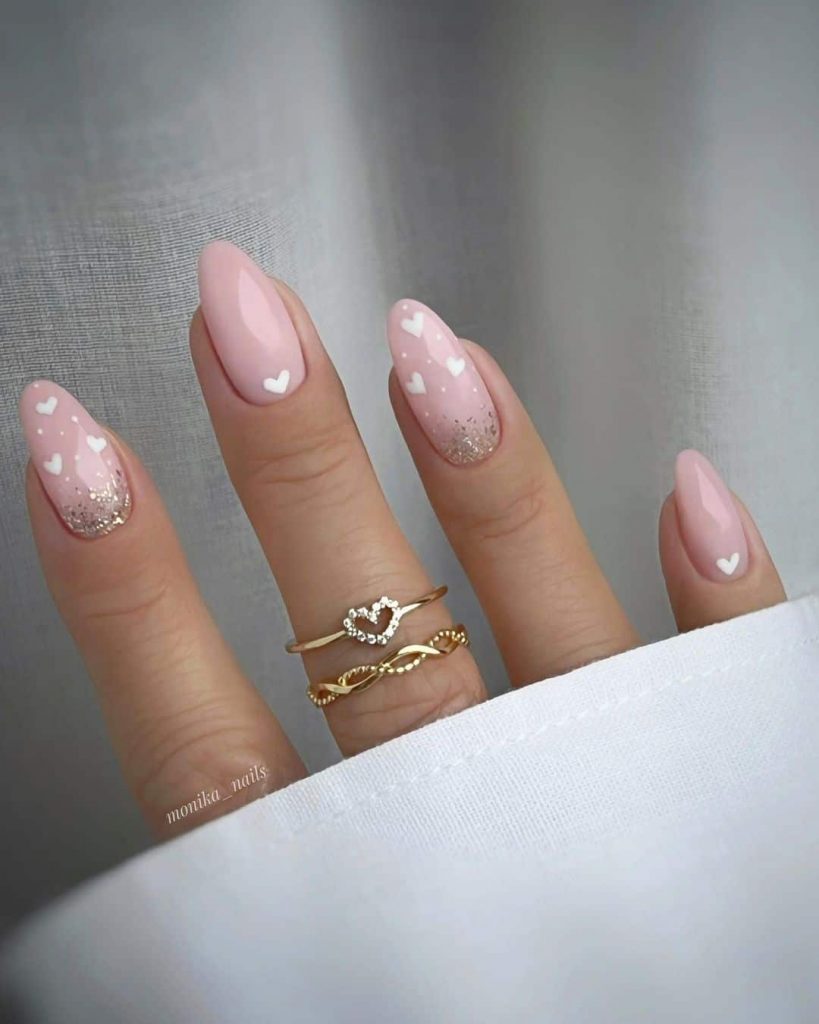 10. Multi-Color Nude Nail Art
Each of the fingers in these nail polish designs features a different shade of nude and other neutrals.
Olive and tan-skinned complexions will be enhanced by these nail designs that mesh perfectly with these skin tones.
For a fun nail look, multi-color nude nail art is just the perfect touch to a lovely nail job that positively glows on your birthday!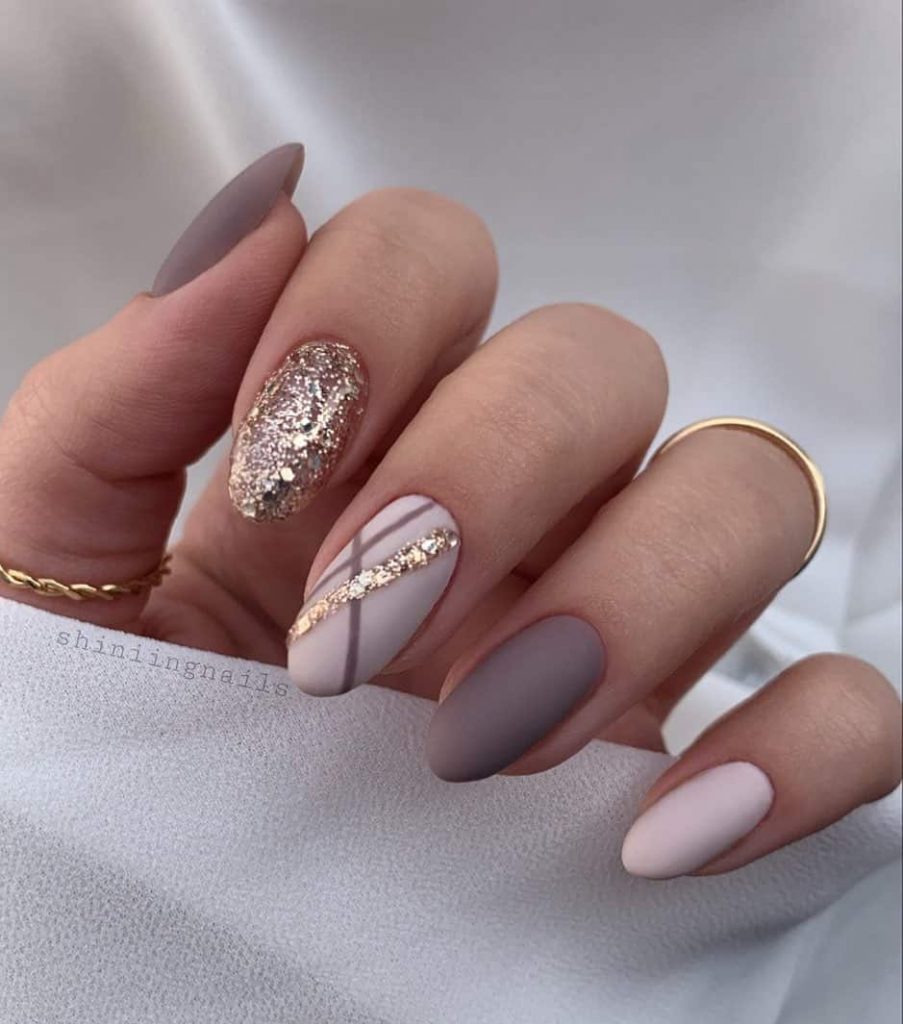 11. Plaid Birthday Nails
This is an interesting approach to the nude nail look. By adding a plaid accent nail and layering with a matte or glittery finish, these nails are both sophisticated and stylish.
These are one of the less flashy nail colors out there and are perfect for your birthday or other super-conservative occasions or outfits.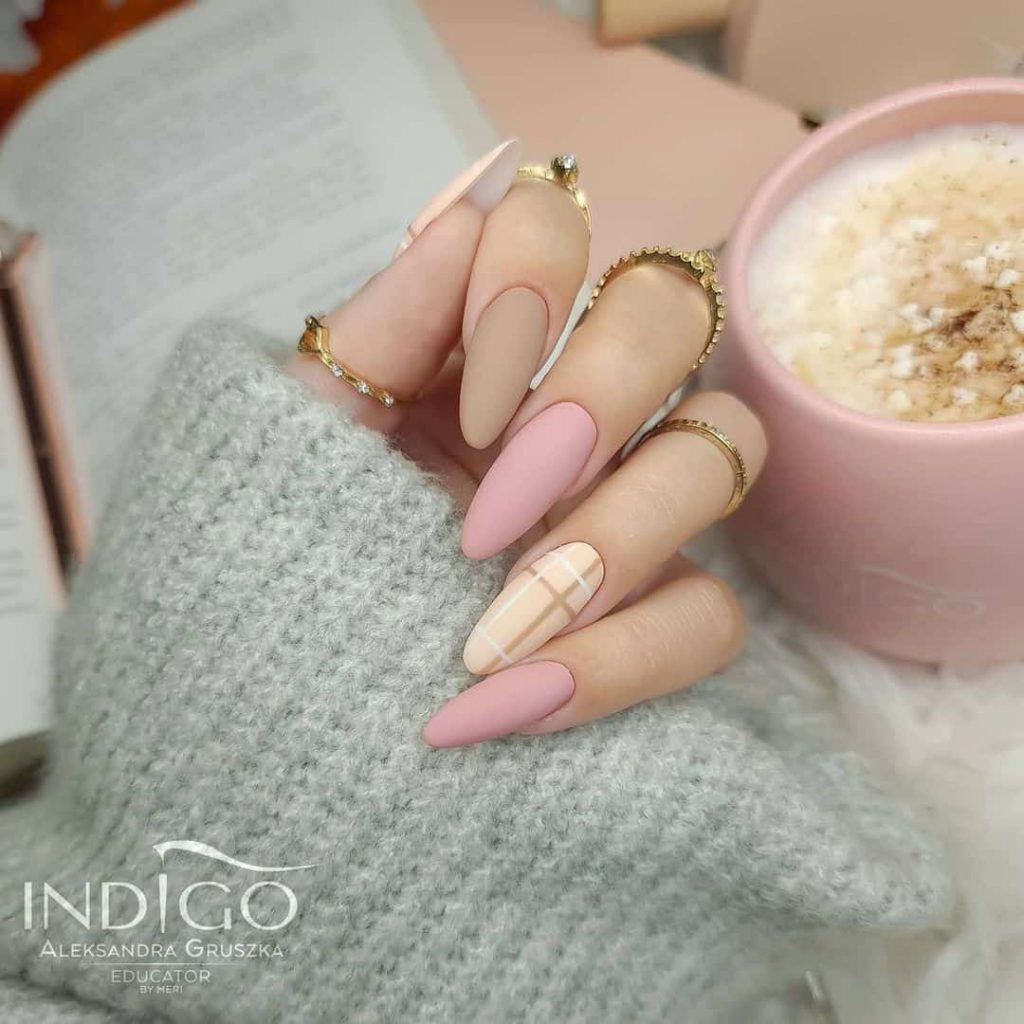 12. Nude Animal Print Nails
Animal print nail art is a perfect way to accent your nude brown nails. Try them for a fun birthday nail look that makes a subtle statement.
You May Also Like: 50+ Animal Print Nails To Show Off Your Cute Wild Side
13. Nude Floral Birthday Nail Designs
14. Nude Leaf Art Nails
After selecting the perfect birthday outfit then you need to select a nail design that will match it. 
While everyone loves glitter for their birthdays, elegant ladies can opt for any of these nude birthday nail designs to show class.
These nude birthday nail designs are courtesy of Nails Kasiac,Makear.pl, Martakoszalka Aba Group, Aleksandra Gruska Indigo, Marci Pazur, Monika Nails, The Hot Blend, Paznokciesylwiak, Aleksandra Jaworskaa, Lesovskaya Nails, Nail Art by Tea, Molly Lac, RK Nails, Sylwiakaszczykmaluje, Indigo Nails, Hybrydowa_Ola, Agalotynowicz and Shiniing Nails. Follow them on Instagram for more.