Sequins are seriously chic fashion pieces sure to make a bold statement. While sequins come off too fancy thus perfect for wear during evening parties and other formal events like galas, you can still incorporate sparkles into your everyday wear.
While looking at these sequin outfit combinations, you'll quickly realize that it's actually pretty easy to style and wear sequins, whether formally or in the daytime.
Fashionable Tips To Style Sequins Stylishly
1. Go Big & Bold
When wearing sequins for an evening party, you want to make a statement. Instead of choosing different pairs, pick an elegant sequin dress and you're ready to turn heads!
You May Also like: 12 Gorgeous Holiday Party Outfits To Look Bomb!
2. Add No More Sparkle
When it comes to styling the sequin trend, less is always more! If you have worn an outfit with sequins, you don't need even one other sparkle–from the pairing outfits to the bags, shoes, and jewelry.
For instance, if you're wearing a sequin dress for an evening party, avoid adding more sparkly necklaces, earrings, bracelets, or a purse. Instead of more bling, go for muted accessories to allow your sequin dress to do the talking.
On the other hand, if your dress or outfit is plain, add sparkle by carrying a sequined clutch or handbag.
Unless you're a celebrity attenting the Met Gala, please note that ONE piece with sequins is enough!
3. Accessorize Subtly to Look Classy
Apart from limiting the amount of spakles to add to a sequined look, also limit the number and sizes of your accessories.
Opt for small and dainty accessories to ensure your look is not cumbersome–instead of loop earrings, wear studs for instance. Also, bring along fewer accessories-you don't need to carry your whole drawer because just some pearl studs and a clutch will do.
You May Also Like: How To Hold & Carry A Clutch Bag Like An Elegant Lady
4. Prefer a Sequined Accessory
If you're more inclined towards a statement accessory, look no further than a sequined accessory. A stylish sequin bag, for instance, can help really elevate your look.
5. Wear Sleek Yet Neutral Shoes
When wearing sequins, you want to go for basic shoes that are neutral with no sequins, beads, pearls, or statement details to avoid looking too busy from head to toe.
They don't have to be neutral in color–think black or white–because you can still wear a bolder color like red or metallic color like silver or gold. Just ensure it is not heavily detailed but instead, looks clean and sleek.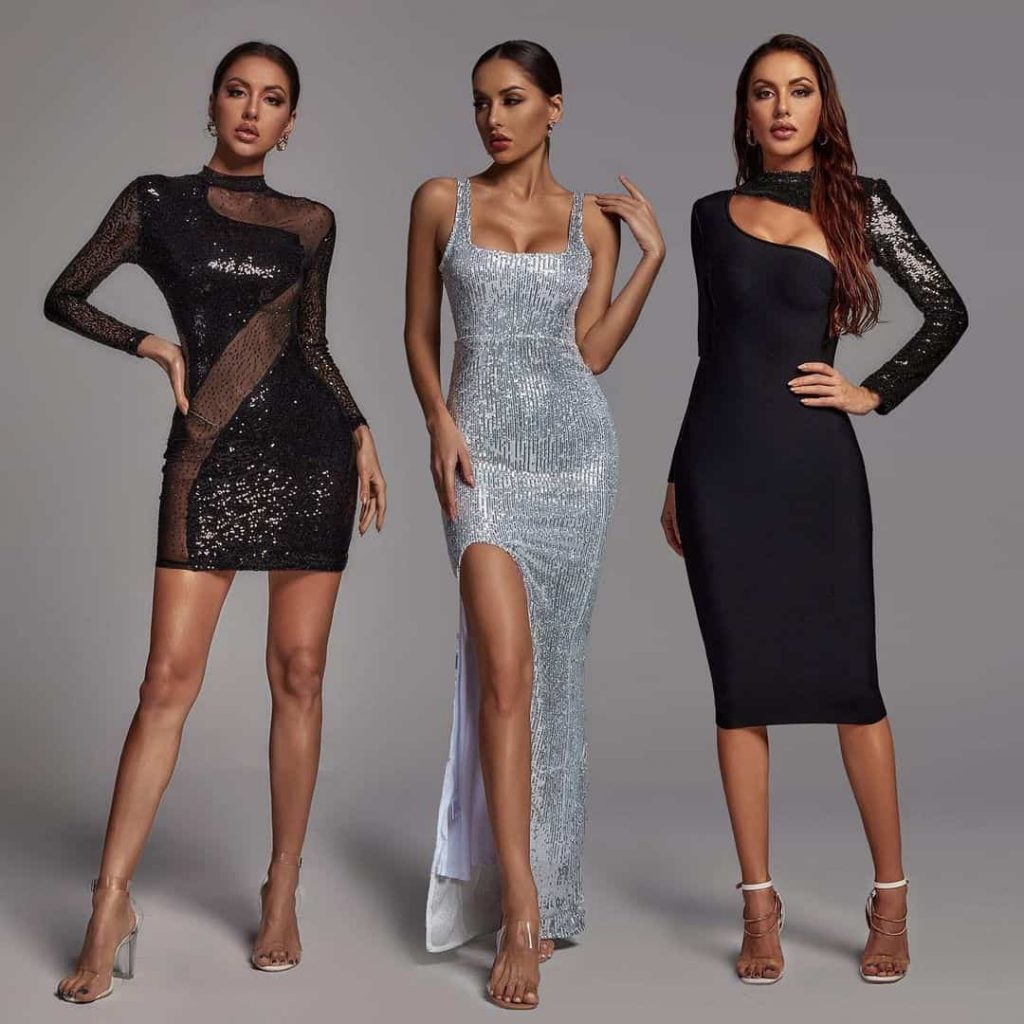 With a dress, you can always dress things up with strappy heels and go for beautiful colors to compliment the sequin shine.
6. Go for Natural Makeup
Sequined outfits naturally stand out. So, tone down the effect by wearing natural-looking makeup. This look is all about glowing, natural skin, and here are the steps to help you achieve that no-makeup makeup look you've always wanted.
How To Wear Sequins During The Day
Sequins are perfect for evening wear! Wear them to a party or any high-event and stand out. However, when it comes to wearing sequins during the day, some women might be skeptical.
To help you look and feel comfortable and confident in sequins during the day, aim to look more subtle and effortless in your look.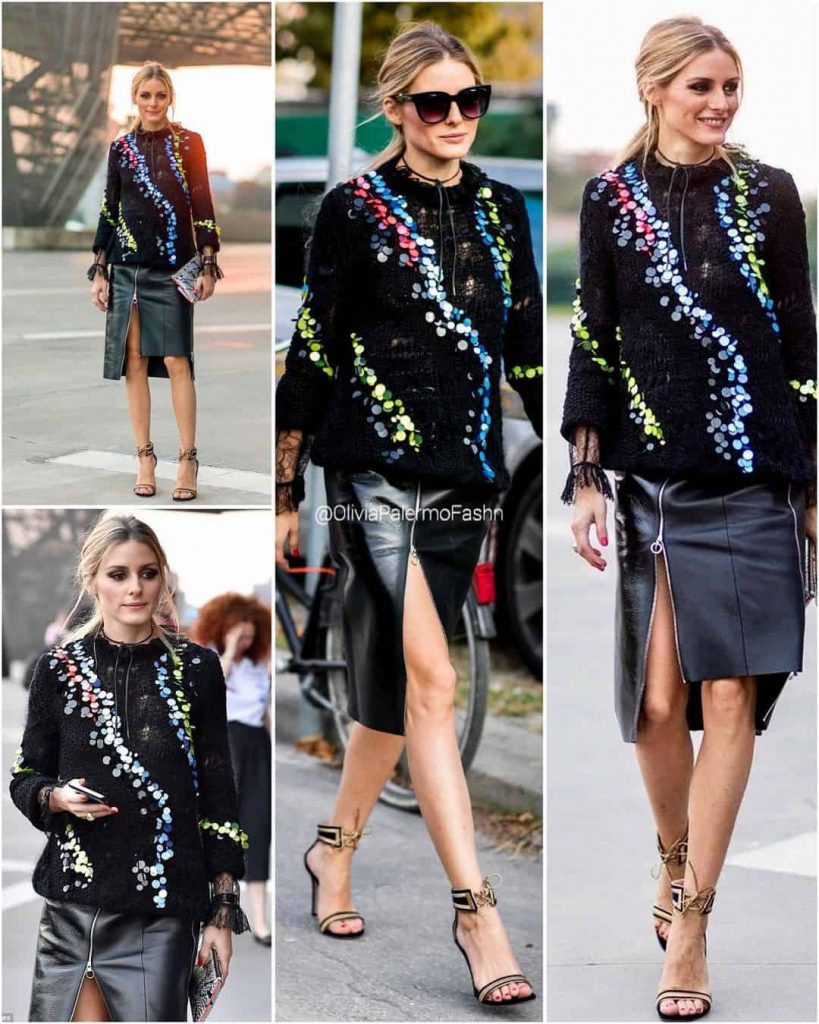 This can be achieved by choosing sequin pieces that aren't overly structured or loud. They should be easygoing and not necessarily stand out.
Pair your sequin with fabrics like cotton for a simple yet stunning look. Leather can be worn to add an edge to your overall outfit, as well.
You Make Also Like: Stylish Leather Outfit Ideas For Women (+ Shopping Guide For Leather)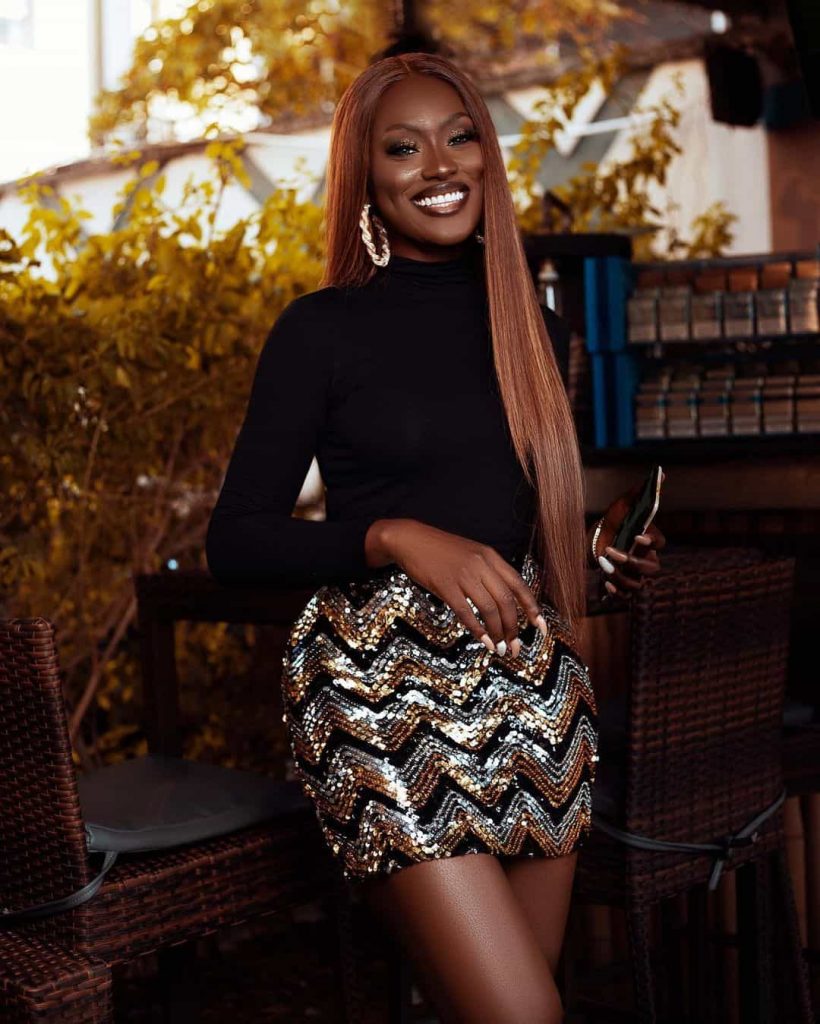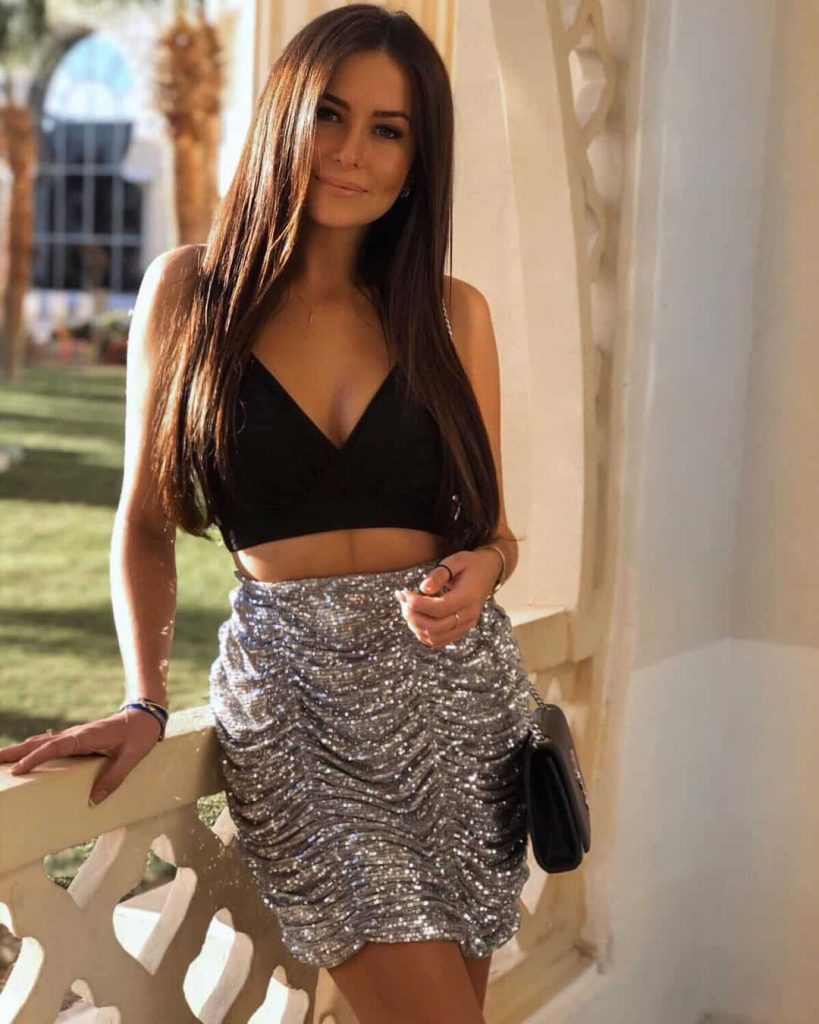 Pair your sequin outfits with neutrals to create a more subtle look. White, black, and camels are some of the best neutrals you can pair with your sequin outfits.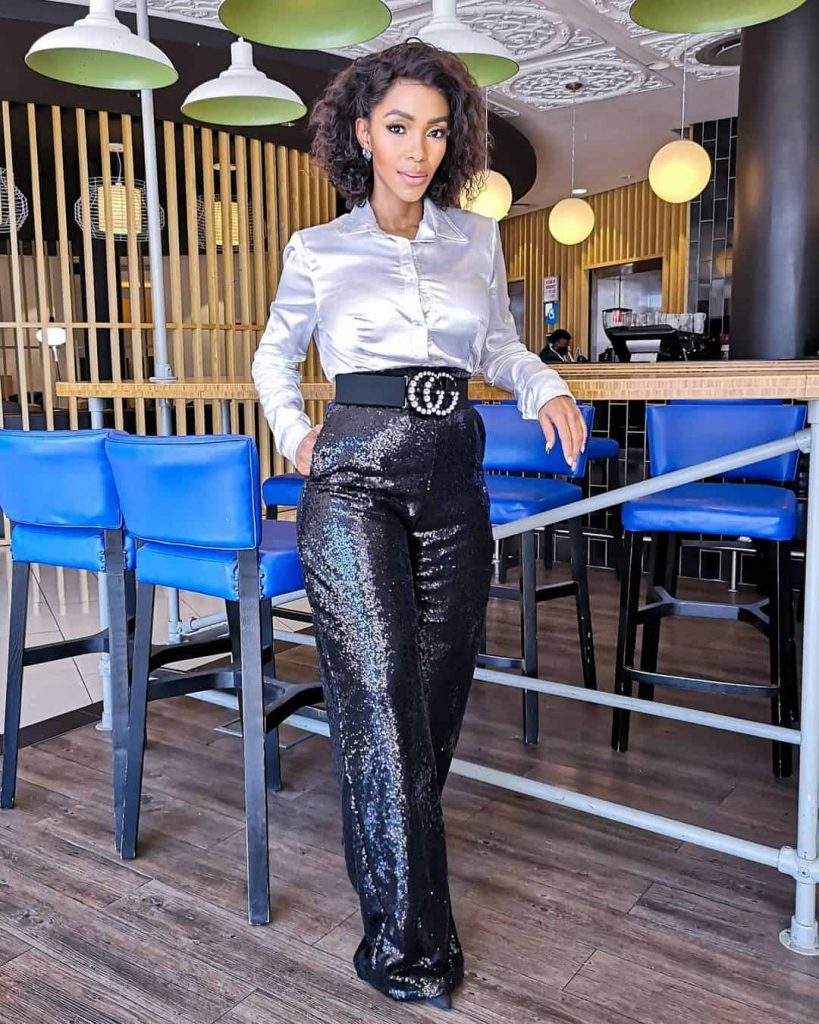 Also, pair with contrasting textures like cotton, knits, or cashmere to tone down the sparkles from your sequin outfit. This keeps your outfit on the right side of casual.
Also, switch your exquisite high heels for a chic sneaker or leather boot option and we guarantee it'll dress down your stunning sequined outfit so you can feel laid back even on the dreariest of days. Add all the layers like coats over your sequined outfit for a high/low look that works.!
For instance, layer your everyday oversized blazer over your favorite sequined dress and create a whole new dressed-down edge.
You May Also Like: How To Style The Oversized Blazer In Your Closet
How do you style sequins?
*Disclaimer: These tips to style sequins are inspired by Wofa Ifada, Toke Makinwa, Bonang M, Lori Harvey, Studio Minc Official, Fashion Coops, Mia Mia Mine, Olga Mashko, Nhlanhla, Linda Osifo, Lauu Canero, and Olivia Palermo Fashn. Follow them on Instagram for more style inspo.