Accessories help enhance your style, and handbags are significantly shaping women's fashion. Handbags are irresistible and make you stand out.
They also reflect your personality and preparation, and people find you worthy of meaningful conversations.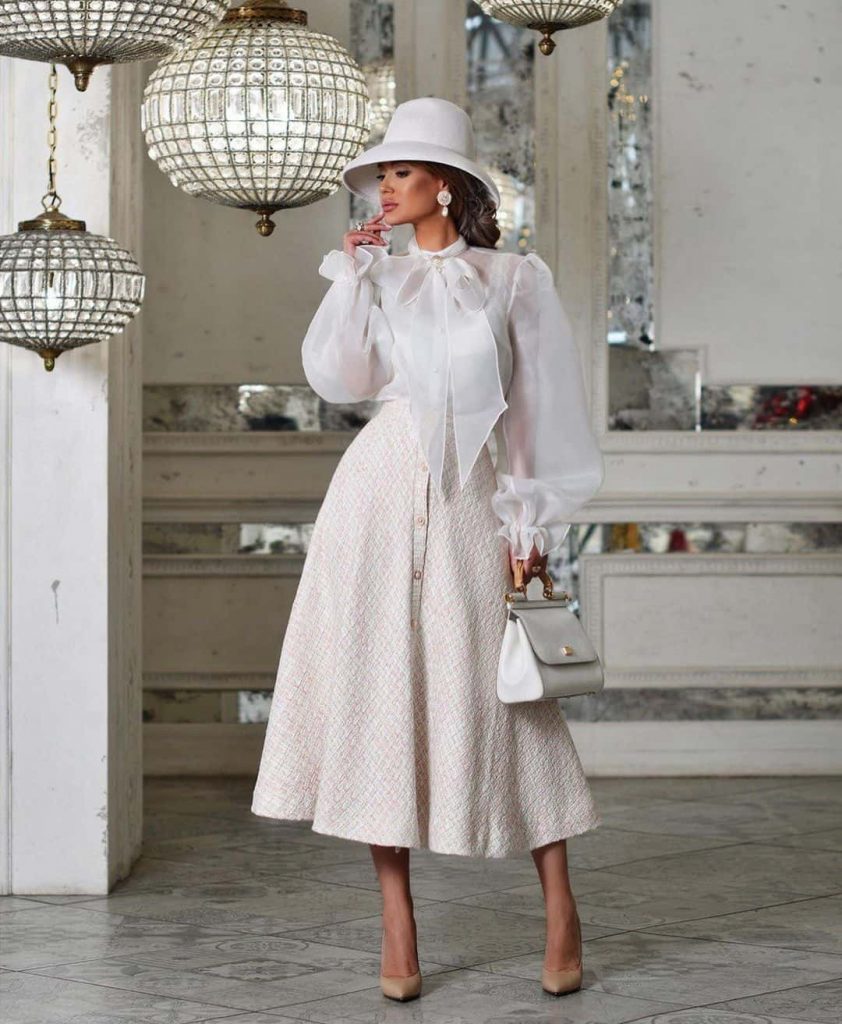 No matter how much fashion keeps changing, a good handbag can last for years, as a useful place for small items that women always seem to have!
While there are no strict rules for holding and carrying a handbag, you always want to look well put together. And a handbag can help!
Must-Have Handbags For Women
There is no limit to the number of handbags you can have. Your personal style and budget should dictate that. However, these must-have handbags should be a good start:
1. A Formal, Everyday Bag
This is the essential workhorse handbag that is usually of medium to large size. Pick a formal type of handbag, preferably, made of leather and let it be of a neutral color to ensure it serves you all year long.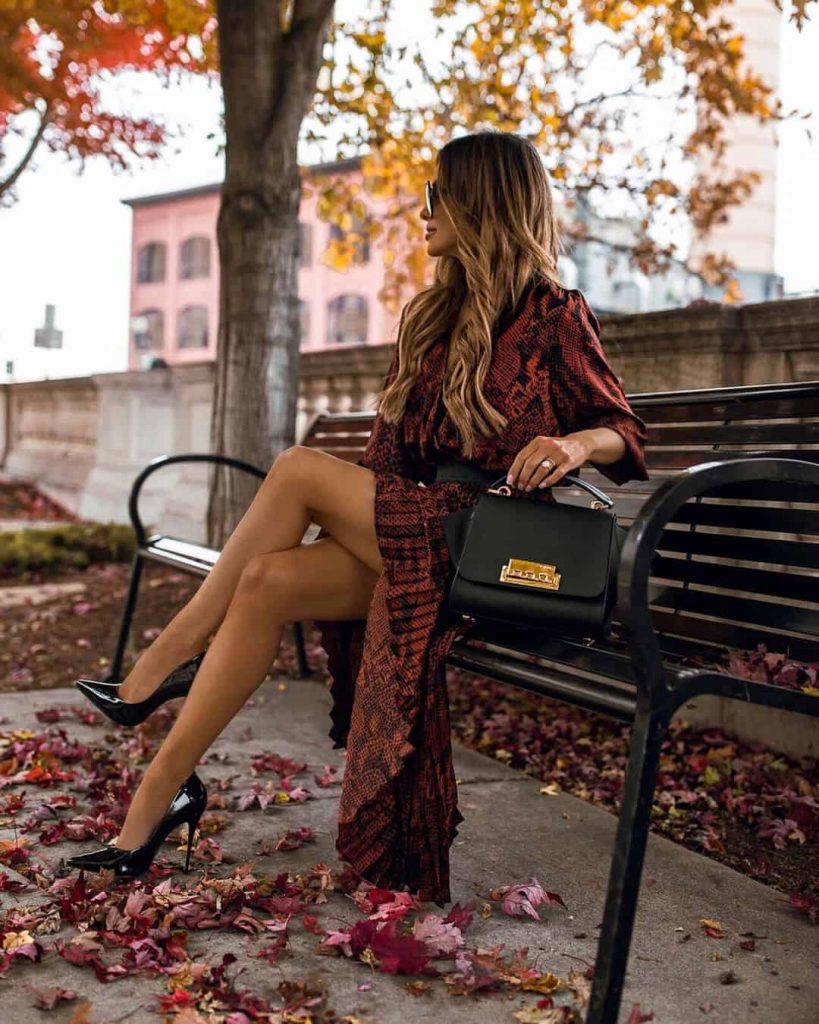 Black or medium to dark brown handbags with minimal detailing and hardware should do the trick.
2. A Special Occassion Bag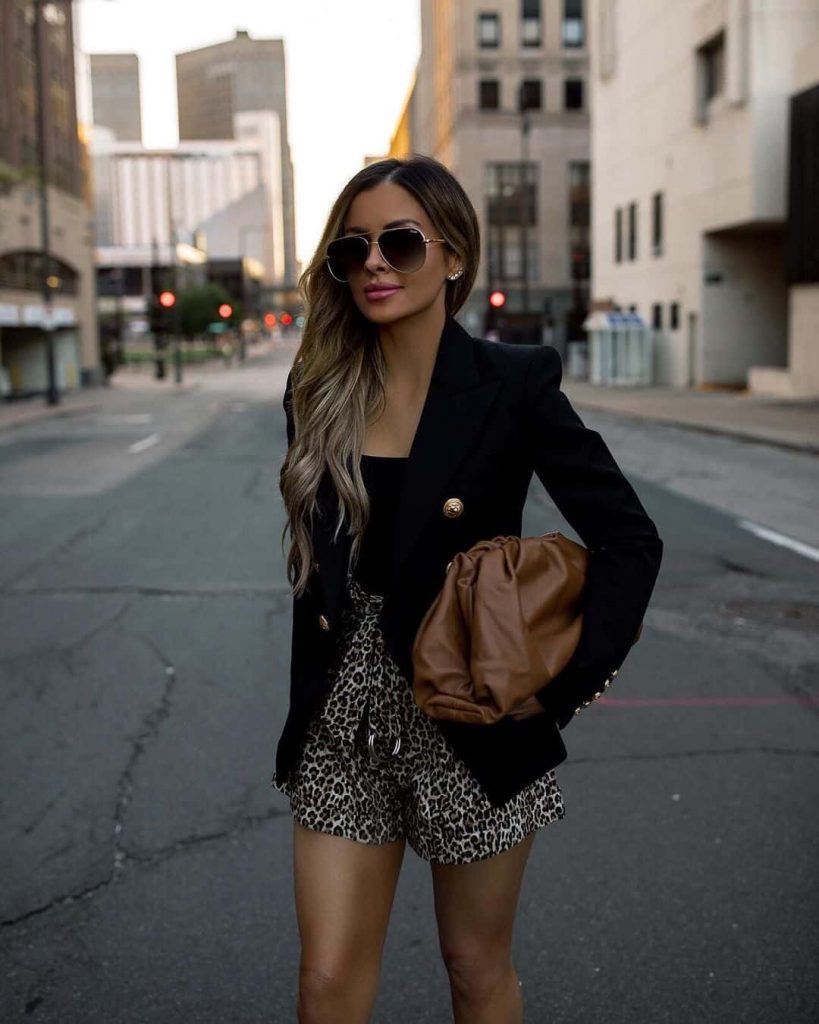 Suitable for special occasions like evening events, this bag is an attention-grabber. Whether strapless, with stylish straps, hand-held, or with handles, this bag is a must-have. Clutches are no doubt a fancy option.
3. A Casual Day Bag
You need a go-to bag for running all yur day errands, going to a brunch or taking a vacation.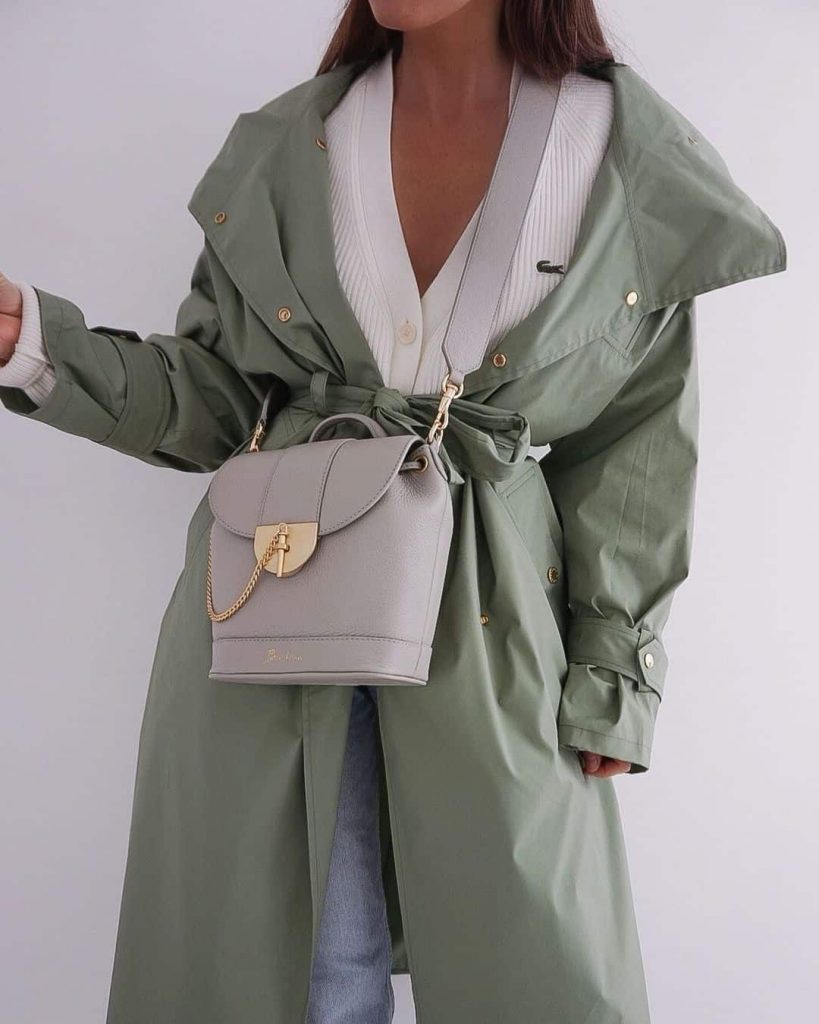 While a straw bag is suitable for beach vacations during the warmer months, a chic tote, shoulder bag, cross body bag or shoulder bag has a sophisticated yet sporty appeal; thus, a perfect daily go-to.
You May Also Like: 10 Must-Have Fashion Accessories For Every Woman, Fashionista Or Not
How to Properly Take Care of your Handbag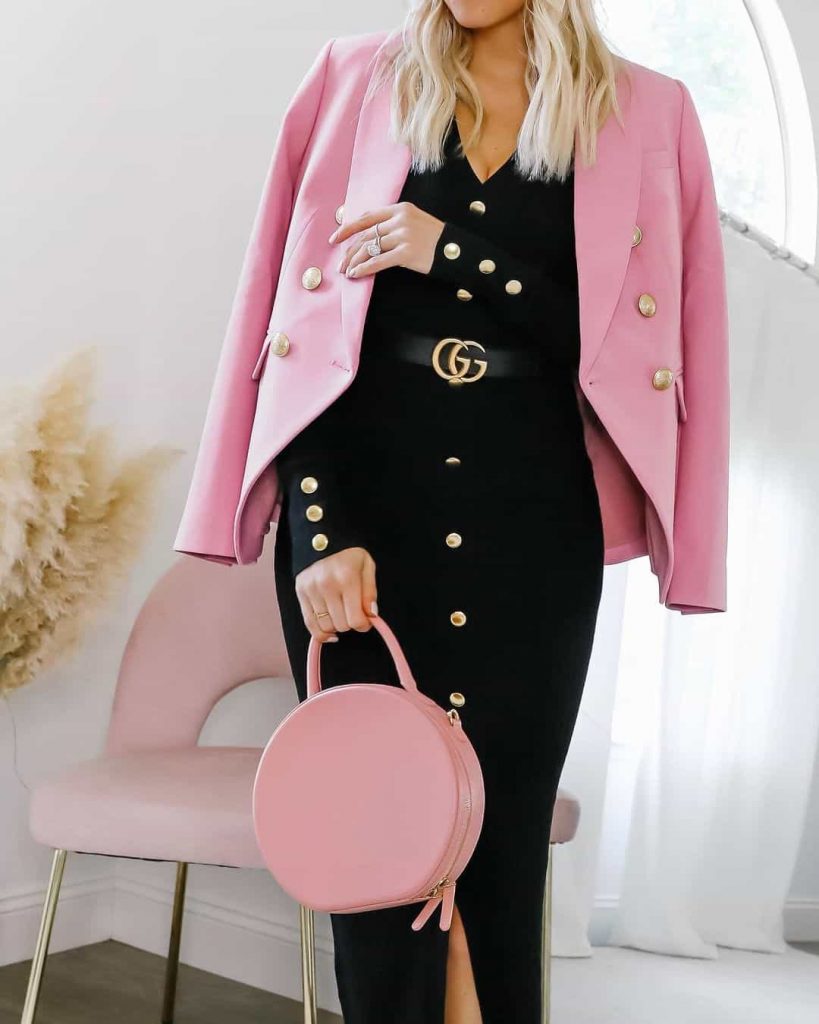 Most handbags and purses end up crumpling after a period of time. To keep it upright and not slouching on the sides, consider stuffing it with a softer material, newspaper, or tissue paper to maintain its shape.
When not in use, put your bags in their dust bags so the leather maintains its luster. Remember to store them away from direct sunlight to prevent any discoloration, and damage as well as from areas with low humidity to avoid mold.
Also, stand your handbags and purses upright on the shelf when not in use. Hanging them in your closet causes them to wear and tear from the handles, especially if there are still items in the bag causing additional weight.
Keep your handbag clean by using a handbag liner to prevent any spills from staining your bag, and gently wiping off leather surfaces with a wet cloth.
It's also important to invest in maintenance products like a leather cream, leather spray, and leather and suede protector.
You May Also Like: 9 Gorgeous Style Icons You Must Follow For Style Inspiration
Handbag Etiquette
Dear ladies, the way you carry your handbag reveals a lot about you, not only in terms of personality or style, but also in terms of good manners.
How do you maintain your elegance when holding various styles of handbags? How do you use it to mask your flaws? Take your handbags and employ these handbag etiquette tips!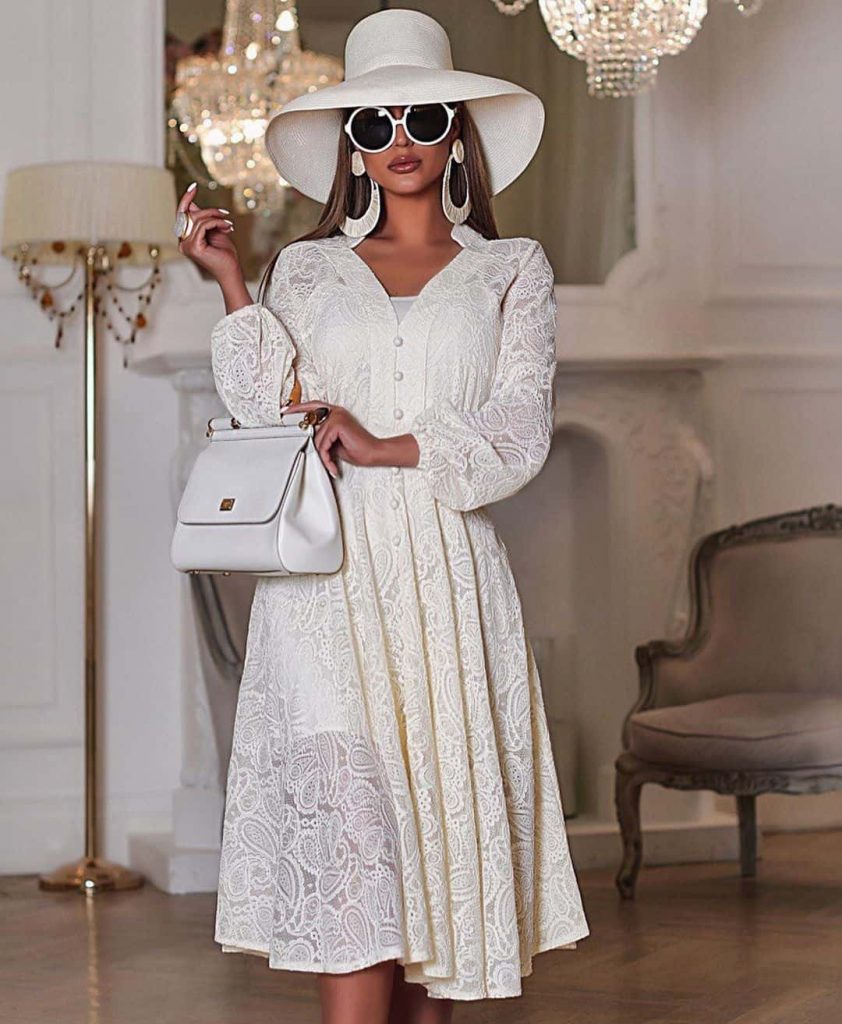 Always maintain a straight elegant posture when carrying your handbag. Keep your shoulders back and down, hold your chin parallel with the floor, and engage your core. This simply means you should tighten the muscles around your torso to keep your spine safe and stable so it feels like a single, strong cylinder.
Hold the handles of your handbag in your left hand, keeping your arm relaxed and poised by your side. This also allows for your right arm to be free, for passing your greetings.
It is wise to carry a neutral handbag to a formal meeting and pick a casual option for everyday errands. Also, ensure it is of the right size depending on the items you'll be carrying. Just avoid overstuffing a smaller handbag that the zips are almost bursting off!
Also, get a laptop bag for women so you don't have to mix your personal items with your laptop and other work files.
Avoid carrying more than one handbag throughout the day as it makes you look overloaded and disorganized. Just pick your favorite handbag and if going shopping or if you need to bring a laptop with you, leave it in the trunk of your car.
In public places, avoid placing your bag on the table as it is considered unsanitary, on the floor, or on the back of a chair as it might be distractive to people passing by, and makes it susceptible to thieves.
Instead, sit your bag on an empty chair at the table, place a smaller bag on your lap or place your bag behind you so you can feel it as you sit. This also allows you to maintain a straight posture while seated.
How to Hide Imperfections with your Handbag
While handbags are such necessary accessories, they also help hide imperfections so you can feel more comfortable. Some of the ways to hide imperfections with a handbag include:
When wearing a short dress or skirt- Simply place a handbag on your laps while sitting to cover the uncovered area of your thighs and legs. This is a good trick whether you're seated crossing ankles or knees.
To avoid shaking people's hands – sometimes, you might not want to greet other people during meet-ups. Save yourself the courtesy by holding your handbag in front of you. Many married women use this trick and put their left hand on top of the right hand, showing off the ring.
To avoid looking slim and petite – avoid carrying large bags that only overwhelm your smaller frame. Instead, pick a smaller handbag that matches so well with your body size.
You May Also Like: Want To Always Look Put-Together? Here's How Fashionista Alena Does It!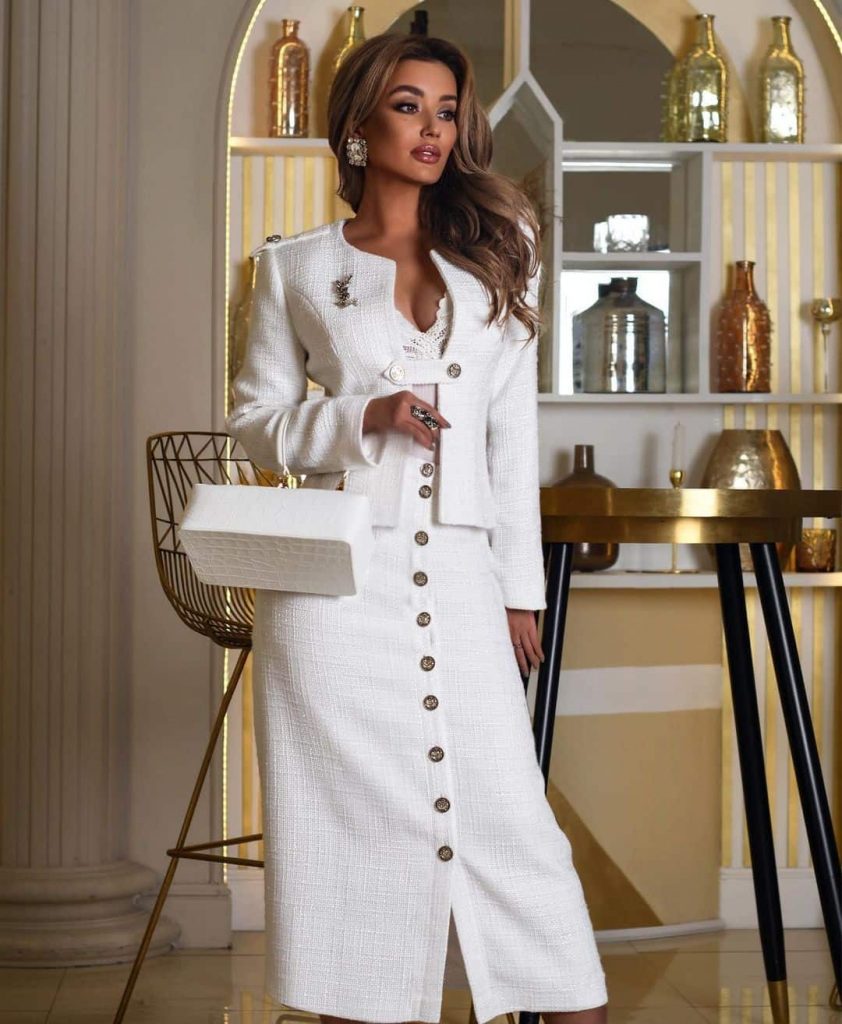 How To Hold Your Handbag Like A Lady With Class
Got your new gorgeous handbag that you would want to rock to the streets? Here are a few ways to hold your handbag like a lady with class:
1. Hold in One Hand
Carry your handbag in your hand and let it fall from your side. This is a good way to carry a heavier or bigger bag as well.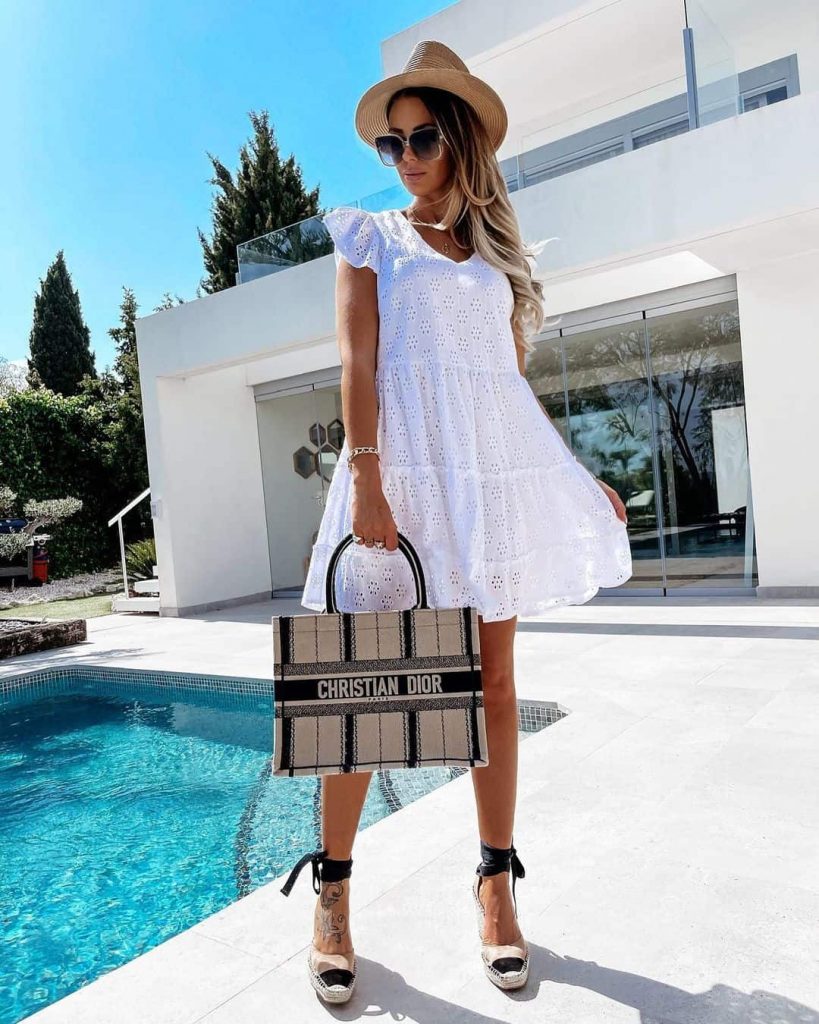 If you're in a crowded place, hold your bag in your hand and even bring it to the frontto show mindfulness to others because hanging it from your shoulders, especially if it is a large bag, might likely hit someone passing by.
2. Hold It At The Front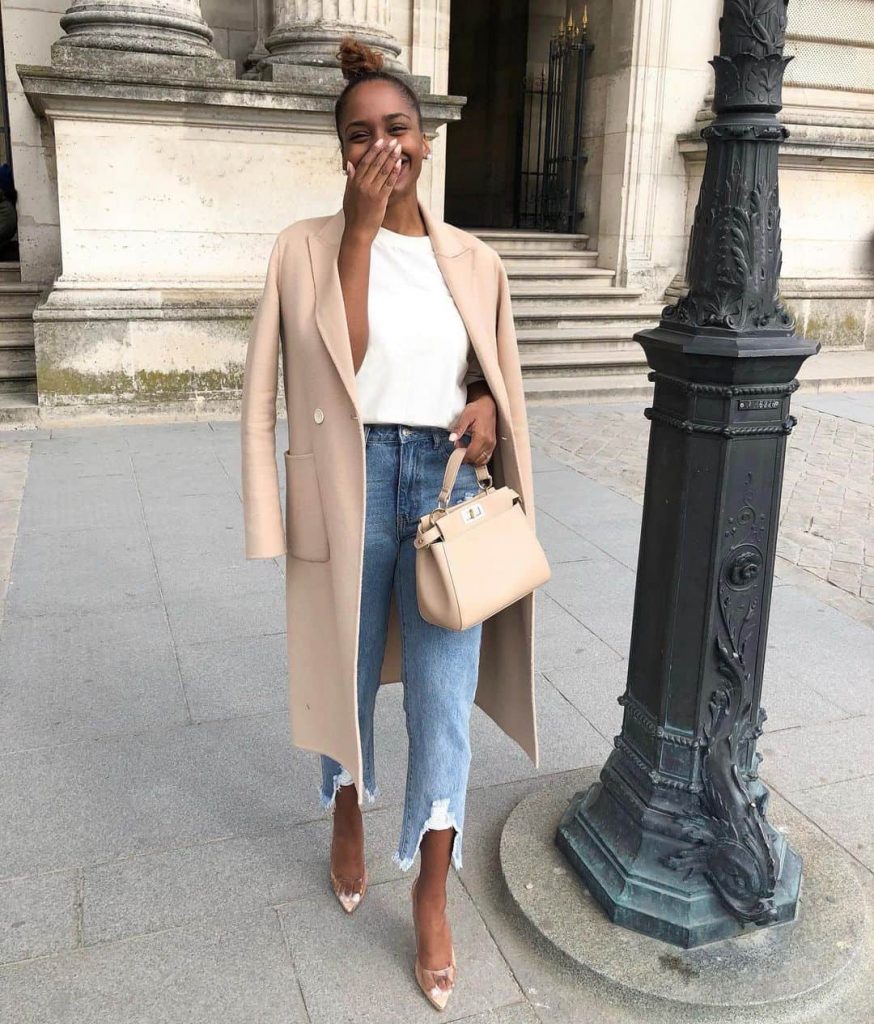 Modestly hold your beautiful handbag at the front using one hand, preferably the left hand and walk majestically.
3. Hold with Both Hands
While standing, you can also hold the handles of your handbag with both hands for a celebrity-like look.
TIP: Most top-handle bags are held with hands or hang from the crook of the elbow. Just ensure the handbag is not too heavy and you're alternating the handbag between your right and left hands to avoid arm muscle tension.
4. Hang from the Crook of your Elbow
Carry a handbag with a strap by hanging if off from yoru inner elbow and let it sling next to your hip. This is a prestigious way to hold a hanbag as it symbolizes class and is a good way to show off a gorgeous bag.
5. Wear Crossbody Style
Simply dangle your handbag around the neck, allowing it to pass acroos the body and under one arm for it to fall to your front body, back or side.
This style allows you to distribute the weight diagonally across your body so you are not putting excessive stress on any one side.
6. Clutch or Grip It
You can nestle a stylish smaller-sized bag in the crook of your arm for instant glam.
7. Shoulder Style
A handbag with a strap can be easily dangled over your shoulders for a quick statement. You can allow your bag to swing freely or also hold it close to your body so it doesn't swing around.
A shoulder bag can be worn like this, similar to a tote bag or your large handbag. However, carry a handbag of a smaller size or avoid overloading it so you do not feel uncomfortable walking around with it.
Also, go for a bag with wider straps and keep alternating between shoulders so no one side of your body stays under pressure or tension for too long.
You May Also Like: How To Hold & Carry A Clutch Bag Like An Elegant Lady
8. Wear as a Belt Bag
Women love and require to carry handbags. Well, what's your favorite handbag? How do you hold your handbag as an elegant lady?
*Disclaimer: These tips on how to hold your handbag elegantly are inspired by fashion enthusiasts Rita Tesla, Victoria Fox, Prissy Savvy, Mia Mia Mine, Amelie Cheval, Aurani Dress, Varlesca Pl, Lombard and Fifth, Jenny Bybv, Jewel Coza, and Emily Shak. Follow them on Instagram for more inspiration.