Royal women are known for carrying clutch bags and elegant women all over also appreciate carrying clutch bags. Most clutch bags feature iconic designs and help level up any basic look to formal ASAP.
Clutch bags are used for different events and occasions from casual to formal, and holding one will add a touch of elegance, class, and minimalism to your overall look.
A clutch is a women's bag, usually small and designed to be hand-held or carried underneath your arm. While most clutches are without straps or handles, larger clutches might have well-detailed straps (mostly metallic) to add a touch of glam.
Should You Carry A Clutch Bag?
Absolutely! Elegant women should carry clutch bags.
While normal bags with straps are easy to carry, even while conducting errands, clutches were specifically designed to accentuate your outfit, just like jewelry.
It is usually used for evening occasions to carry minimal essentials like a phone, credit cards, or cosmetic items.
Let's face it. Nobody would want anything hanging off of their shoulder or arm when they are stylishly dressed because it can take away from the silhouette of the clothing. That's where the clutch comes in!
While clutch bags were originally designed to be free from straps or handles, and with a compact design, most clutches designed nowadays are characterized by stylish bling wristlet, bracelet, or shoulder straps for convenience.
Some of the best clutch types we love include: box clutches, bracelet clutch bags, wristlet clutches, the Minaudière, envelope clutch, Kiss Lock clutch, Bermuda bag, and the Pochette.
You May Also Like: Date Outfit Ideas: Elegantly Dress up For a Date the Victoria-Fox Way
What Hand do you Carry the Clutch?
Royal etiquette requires an elegant woman to carry a clutch bag every time one leaves the house.
Throughout royal history and also, in the present times, onlookers have noted that royal women like the Duchess of Cambridge and Duchess of Sussex always hold their clutch bags in there left hands.
This is because it leaves their right arm free to shake hands with people, now that they spend significant periods of time meeting various members of the public on visits.
Basic etiquette requires that an individual should always keep their right arm free in a room full of people.
However, it's your choice. Many women still carry clutches on their right hand, however, be sure to conviniently switch it to the left hand any time you're passing your greetings.
What do you Put inside a Clutch Bag?
Clutches are the perfect bag to carry when you're looking to downsize the items you carry, especially, during an evening occassion. Not to mention, a large purse can be a hassle because of its bulkiness.
Basic items that women generally fit in their clutch bags include cosmetics, keys, a smart phone, a wallet, and other personal items.
Just be sure to not congest your already-compact clutch bag so this accessory can accompany your beautiful gown or outfit.
Where do you put the Clutch at Dinner?
Many women carry a clutch to a special occasion. If you happen to attend an evening occasion and need somewhere to put your clutch, place it behind you in your chair at the small of your back, or lay it on your lap underneath your napkin.
If you have to dance, don't carry your clutch. You can leave it on top of the table and let people appreciate it.
Also, due to its small, compact size, never place your clutch bag on the floor as items may fall out or it may get kicked by someone passing by.
Is it rude to put your Purse on the Table?
Etiquette experts advise against putting your clutch bag on the table, as it comes off as rude. It is also considered unhygienic, especially if you"re dining out, according to the 1922 book Etiquette in Society, in Business, in Politics and at Home.
How To Match Your Clutch Bag to your Outfits
The importance of color matching cannot be overstated. If your dress is more neutral or solid in color, a clutch with a lighter color or a more decorative style may be a good choice.
On the other hand, a neutral-colored or minimal clutch without flashy or bling designs will suit a flashy, detailed or bright outfit.
Ideally, the more sophisticated a clutch is, the more appropriate it is for formal wear.; and the choice of clutch style you go for depends on how flashy, detailed, bright, or minimal your outfit is.
You May Also Like: An Illustrative Guide On How To Look Expensive & Style Mistakes To Avoid
How To Hold & Carry A Clutch Bag Like An Elegant Lady
A clutch bag stands out and adds a glamorous touch to any outfit. Good thing, there is always a clutch that matches any occasion or event you're going to; whether it's for evening wear, casual-daytime wear, or even for the office.
As an elegant woman, you will enjoy having to hold and carry a stylish clutch bag with you anywhere.
1. Carry From Underneath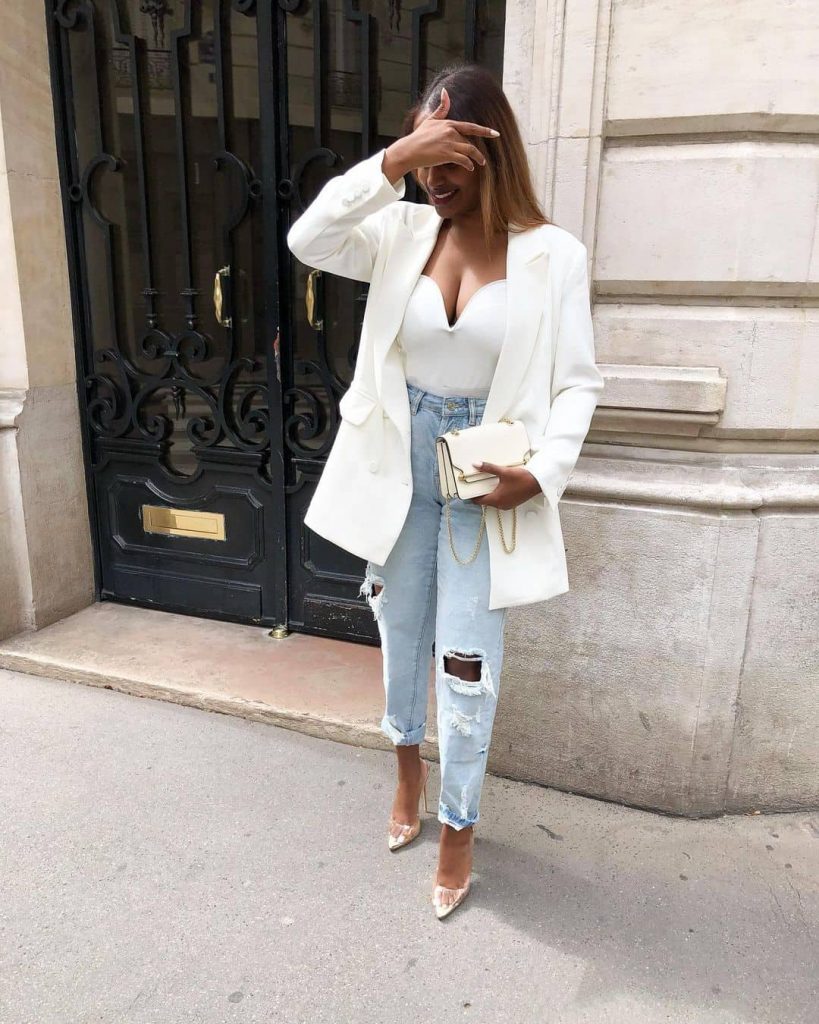 Use one hand to cradle the clutch from underneath so its stable and in position.
2. Hold It In Front of You
Hold a clutch in front of you with both hands and fingertips pointing downward. This is an elegant way of holding your clutch bag especially while standing.
3. Bring It To Your Side
You can also hold your clutch bag to your side with one hand.
4. Tuck Under Your Arm
Oversized clutches are chic and they are best for carrying underneath the arm where they cannot slip and fall off. Just tuch under your arm so your clutch bag is firmly secured in position.
5. Wear Around Your Wrist
If your clutch that has a loop-shaped wristlet or bracelet strap, wear it around your wrist and free up your hands while still holding onto your bag. It's never a hassle to grab it by the handles too!
6. Grip Firmly
Oversized clutches, when gripped in your hand also add a stayle statement to your outfit.
A clutch bag is a stylish accessory so keep it clean and well organized so it can attract all admiring glances. Remember, an elegant woman has a tidy appearance which includes the bag she carries. Grab a clutch bag, and style up, lady!
You May Also Like: 10 Must-Have Fashion Accessories For Every Woman, Fashionista Or Not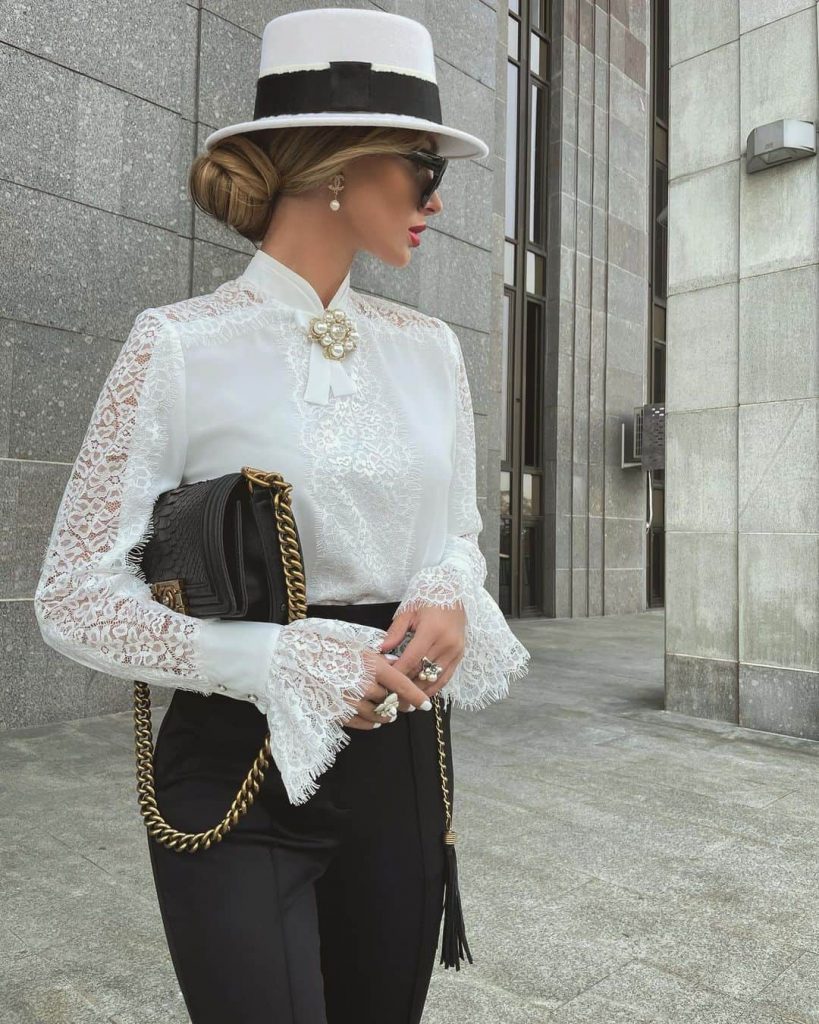 How do you hold or carry your clutch bag?
*Disclaimer: These tips on how to hold and carry a clutch are inspired by fashion enthusiasts Stella Rose Cherry, Victoria Fox, Fashion Coops, Modeison, Kosmios, Rita Tesla, Prscl Trnd, Romeo's Fashion Fix, and Violet Ezedimora