Coffin nails are the cutest nail shapes for long nail lovers. These long, tapered nails with a flat top, popularly known as "ballerina nails" are just so chic and perfect for special occasions! That's why for holiday parties and dates, we prefer nude coffin nails!
Nude coffin nails are the perfect nail look for when you want to add color to your nails but are afraid of commitment. At the same time, they go well with all outfits so you can experiment with your outfits.
You May Also Like: 8 Most Popular Nail Shapes: Pick The Best Nail Shape For Your Fingers
When I think of the nude color, I think of one's skin tone. I think of naked and natural. Thus, the shades of nude will vary depending on your skin tone. From blush pink, mauve, rose gold, beige and varying shades of browns like caramels.
Nail Tip…
For lighter skin tones, think nude nail polish with pink undertones. Also, medium skin tones often look best with nude colors that have a hint of pink.
Dark skin tones look great with brown and dark chocolate nudes. Another option? Look for polish shades with berry undertones.
Now take a look through the below 30+ chic, classic and out-of-the-box nude coffin nail looks for your next holiday party or date. All nail ideas are courtesy of Nail Design by Mel who will inspire your next manicure!
You May Also Like: Date Outfit Ideas: Elegantly Dress up For a Date the Victoria-Fox Way
1. Sweater Nails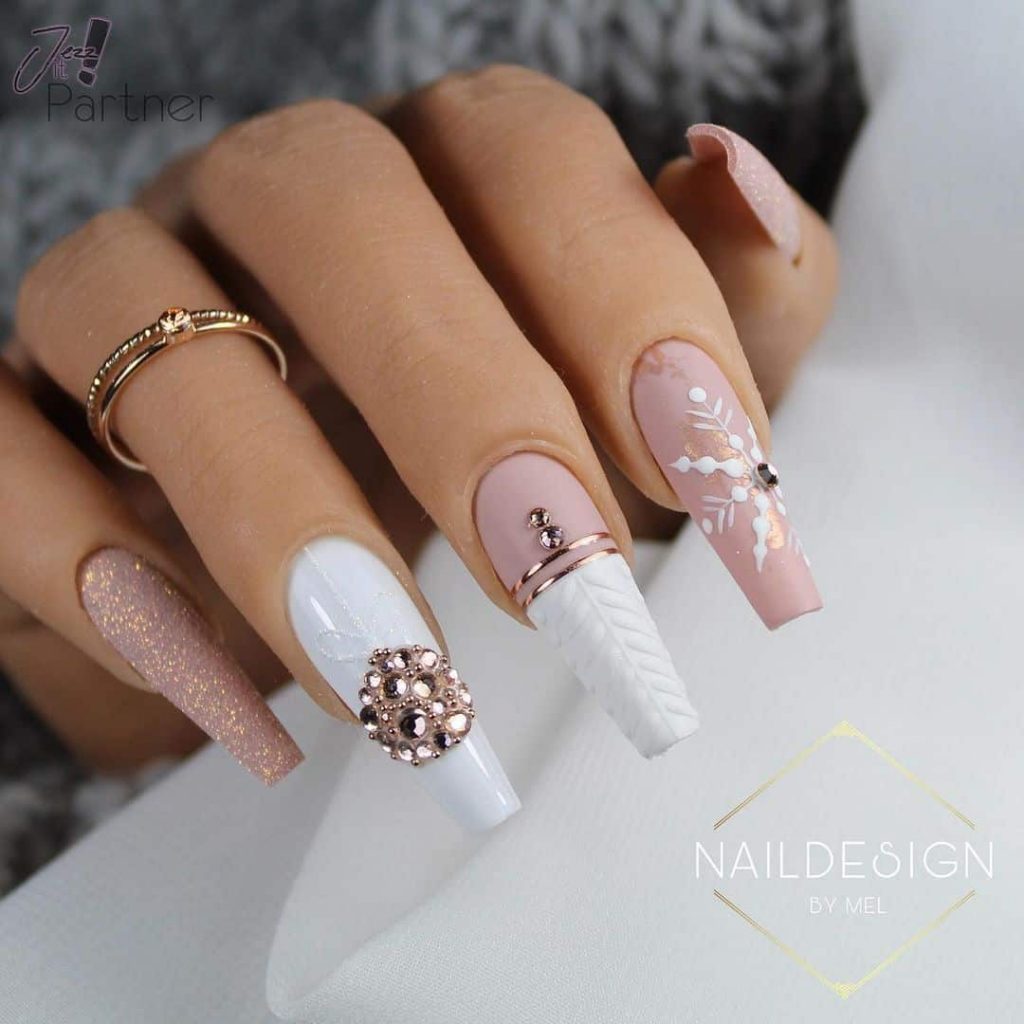 2. Rosegold Accents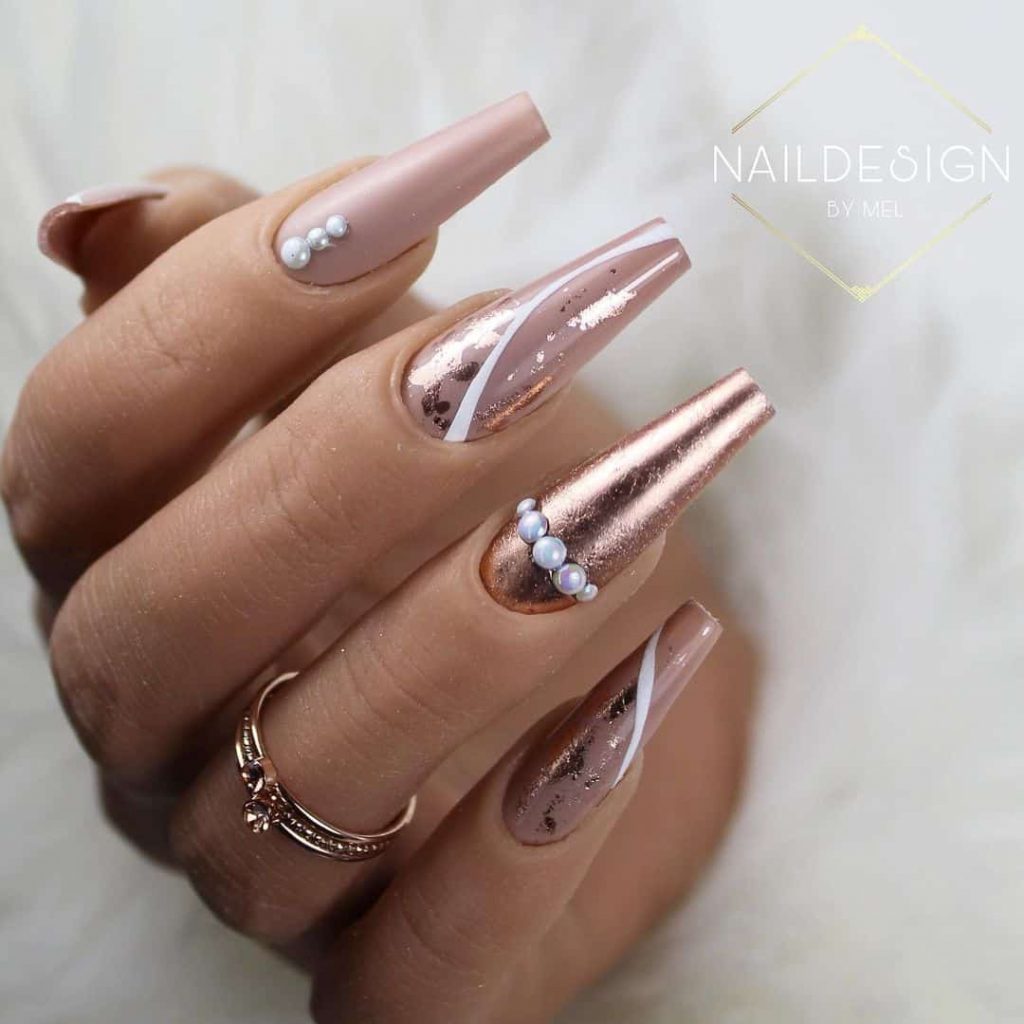 3. Nude Glitter Nails
4. Winter White Accent Nails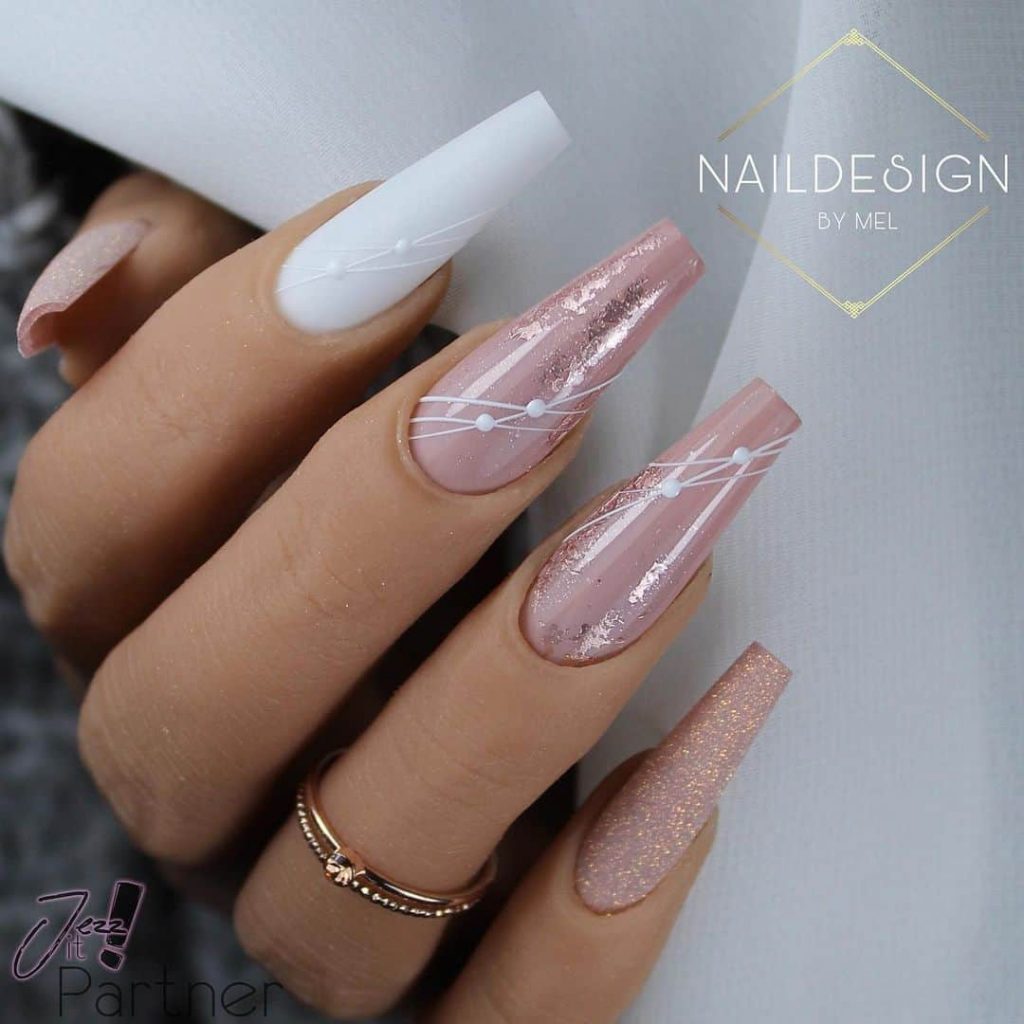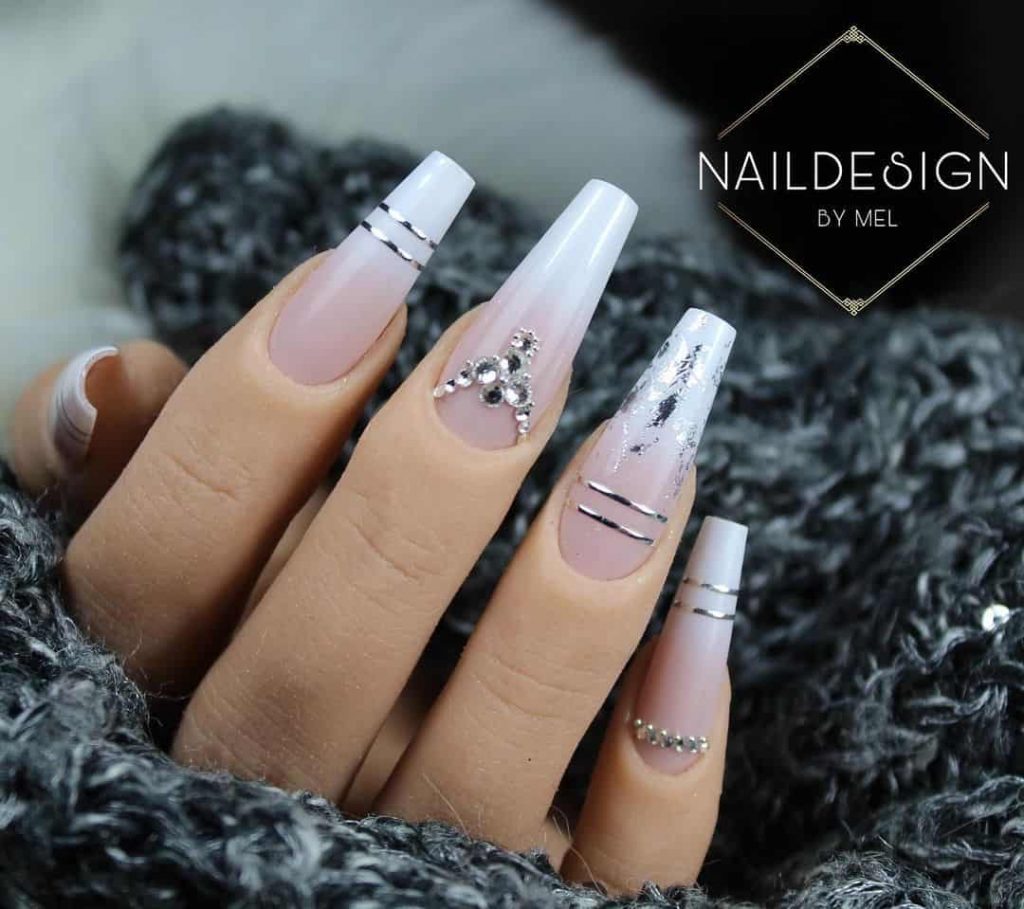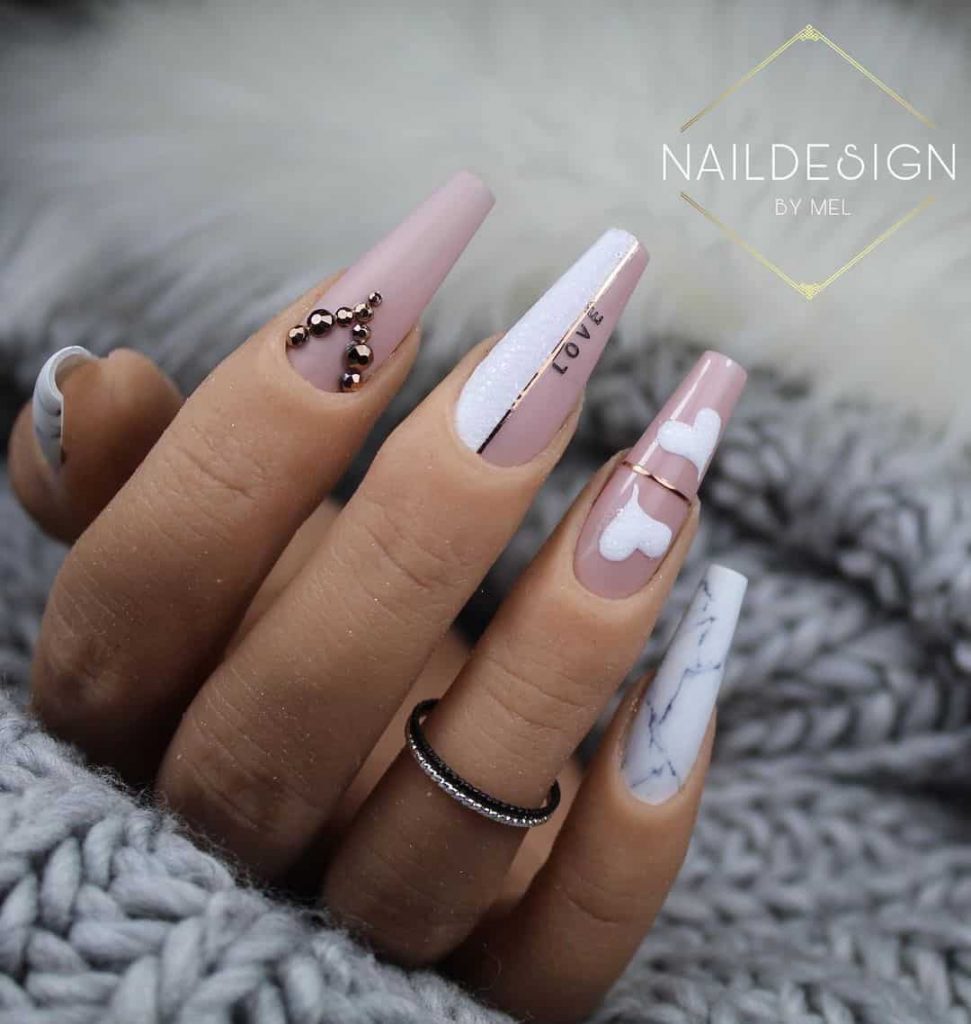 5. Nude Nails with Rose Gold Glitters & Snowflakes
6. Mauve Nails with Winter White Accents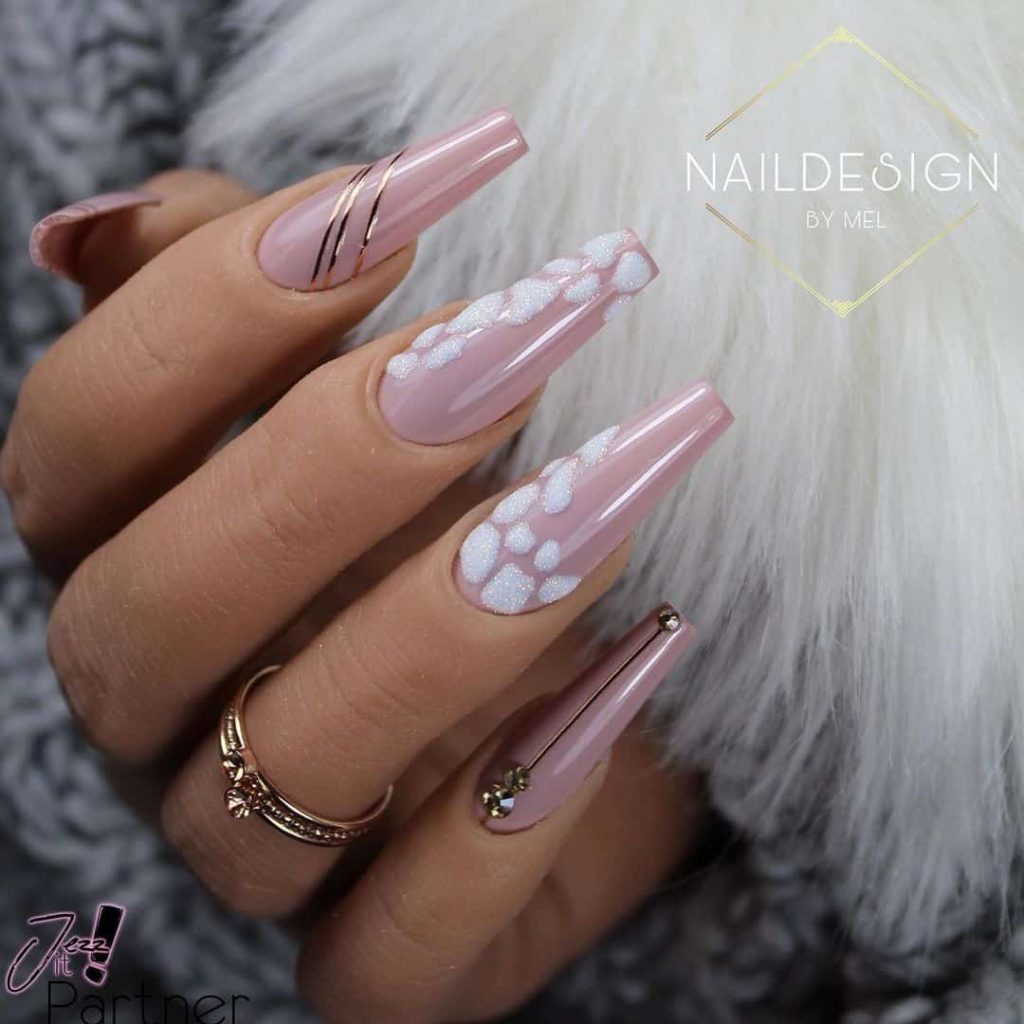 7. Mauve Nails with Glitters & Rhinestones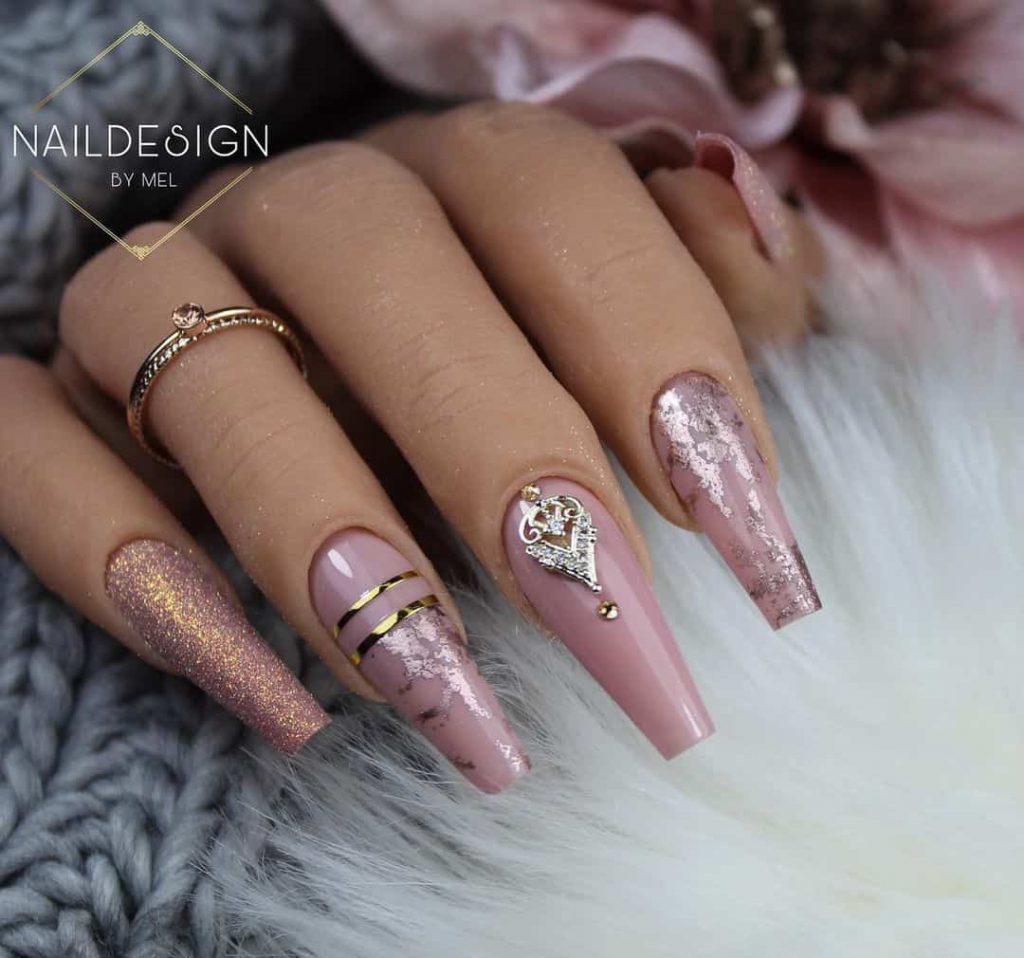 You May Also Like: 20 Stunning Mauve Nails For A Flawless Look
8. Autumn Vibes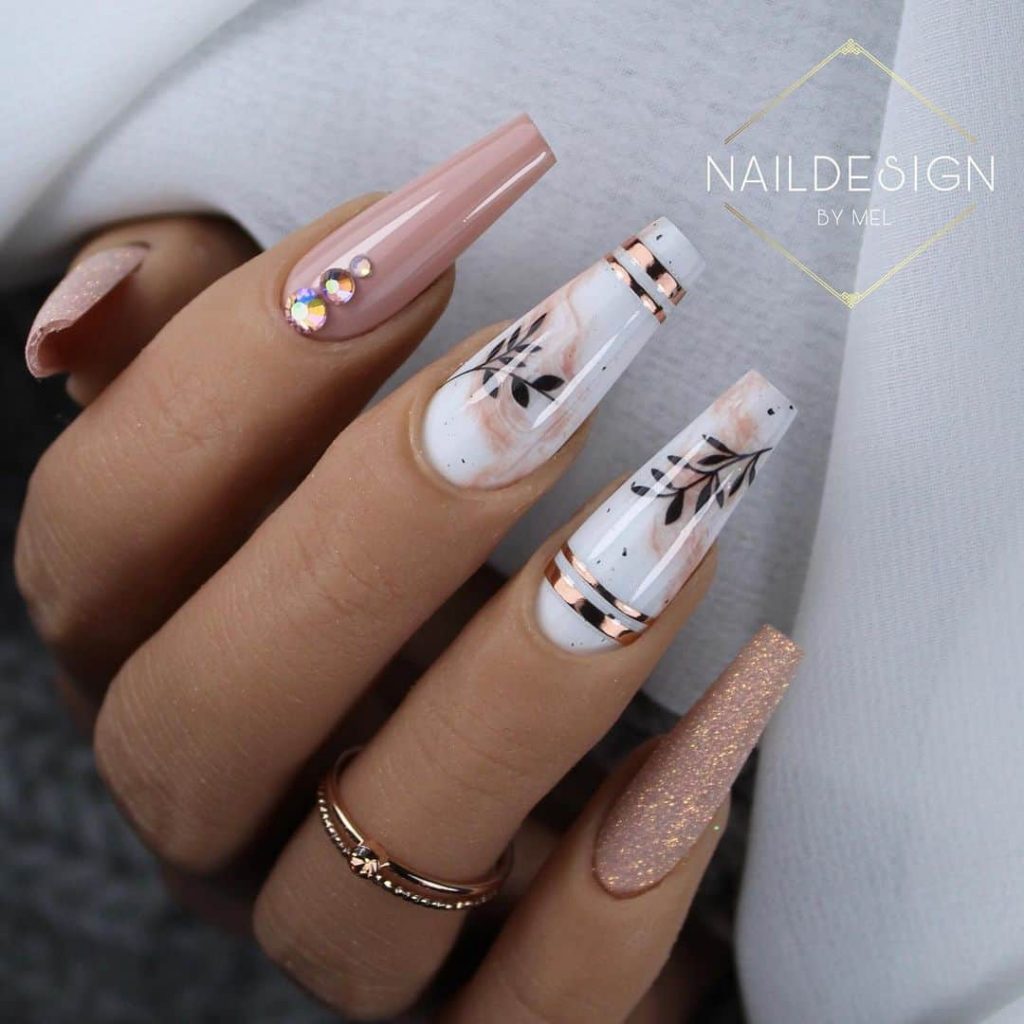 You May Also Like: Pretty Fall Nail Designs You'll Want To Try Immediately
9. The Nude Accent Nail with White Tips & Black Accents
10. Dark Brown Coffin Nails with Winter White Accents
11. Nude Coffin Nails with Zebra Print Accents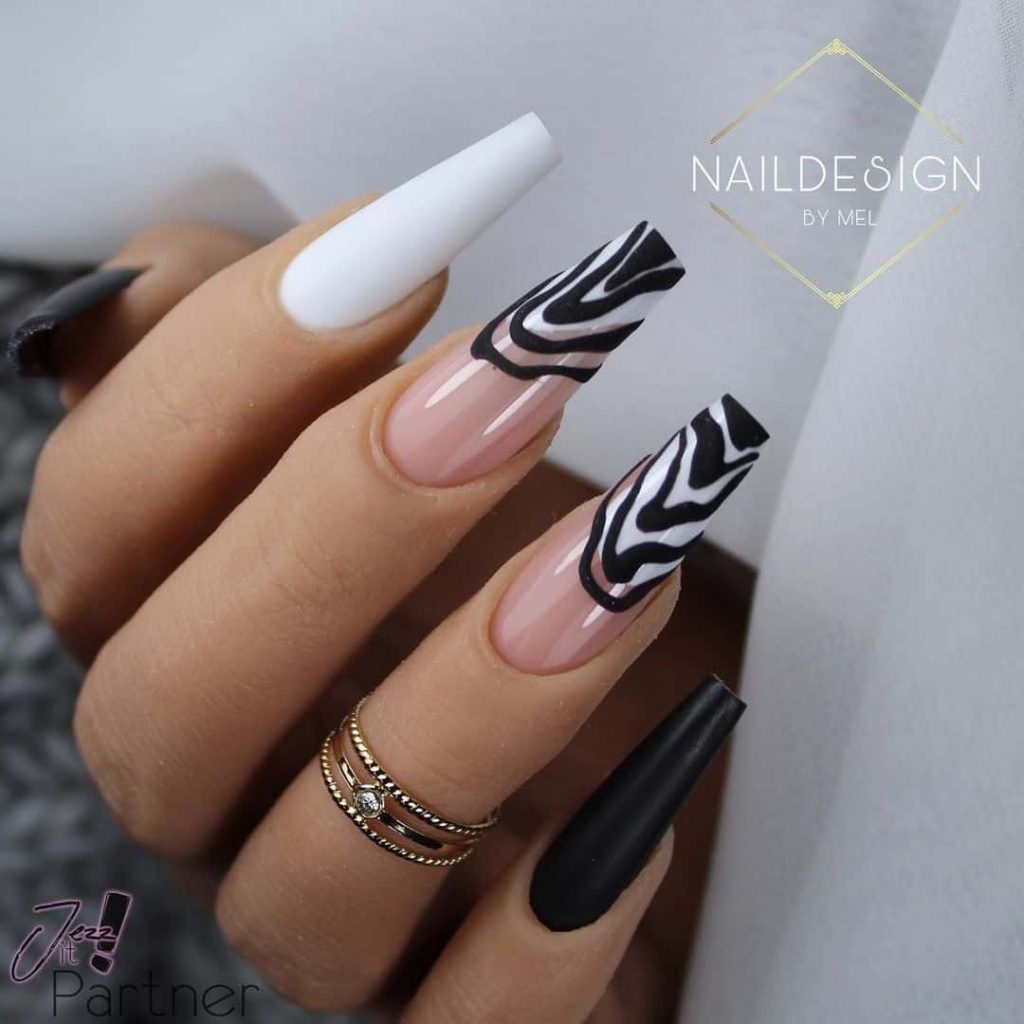 12. Matte Nude Coffin Nails
13. Glossy Nude Coffin Nails
14. Blush Pink Nails with A White Accent Nail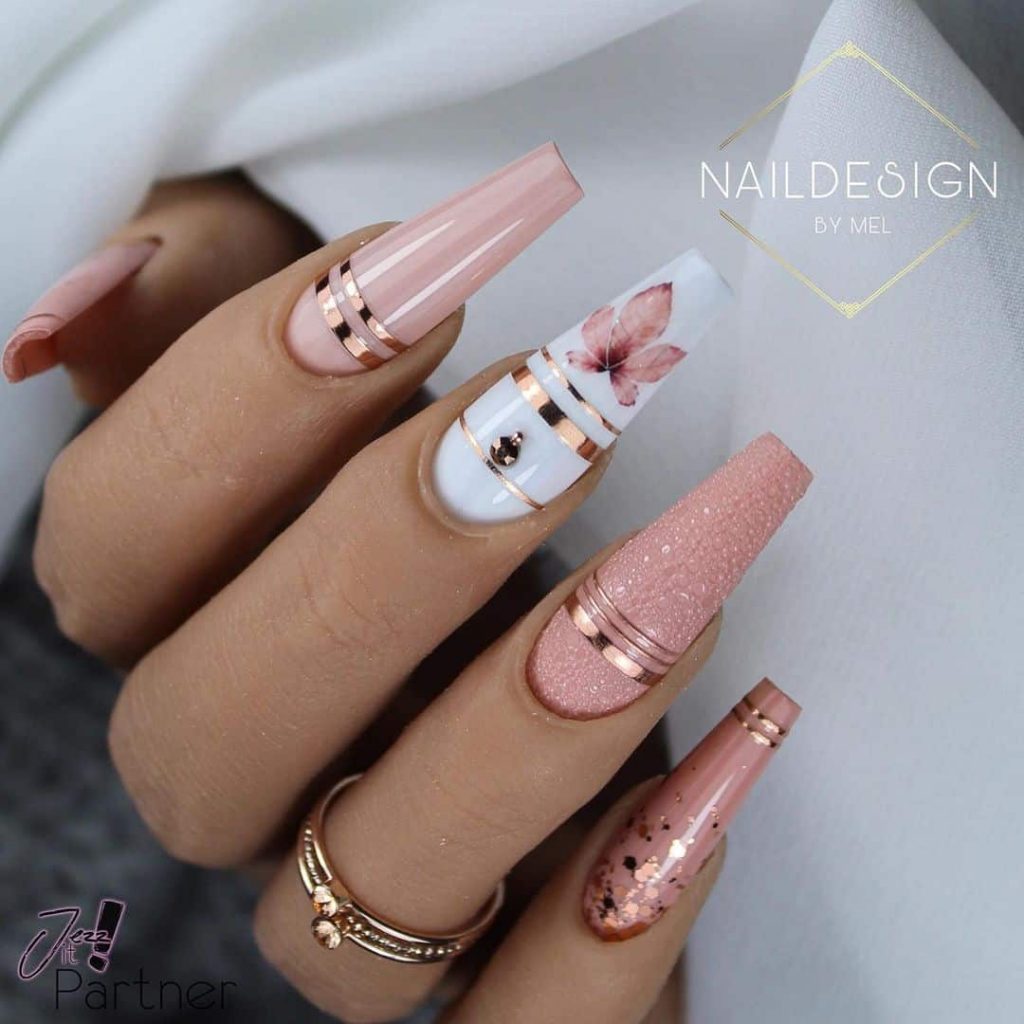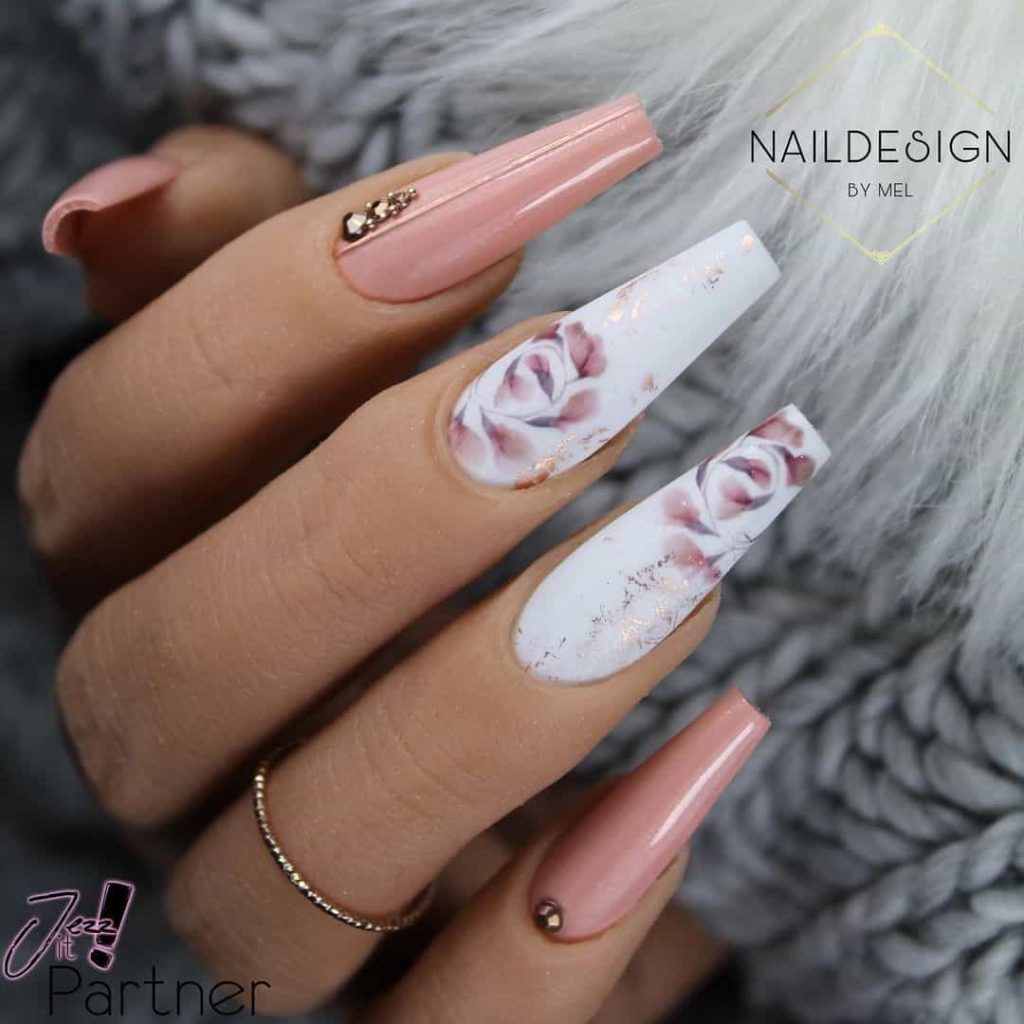 You May Also Like: 90+ Beautiful Pink Christmas Nails For A Chic Statement
15. Classic White Nails with Nude Accents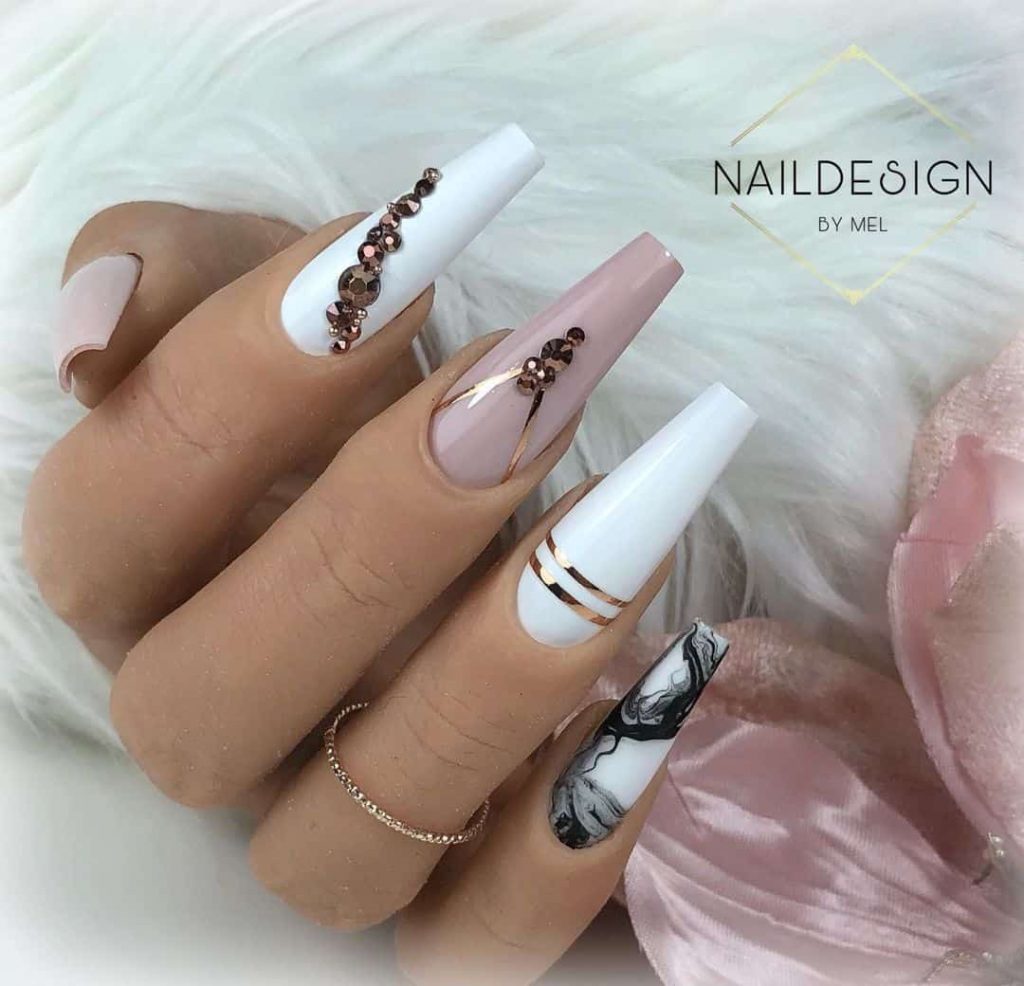 16. Mauve Pink Nails with the Golden Accent Nail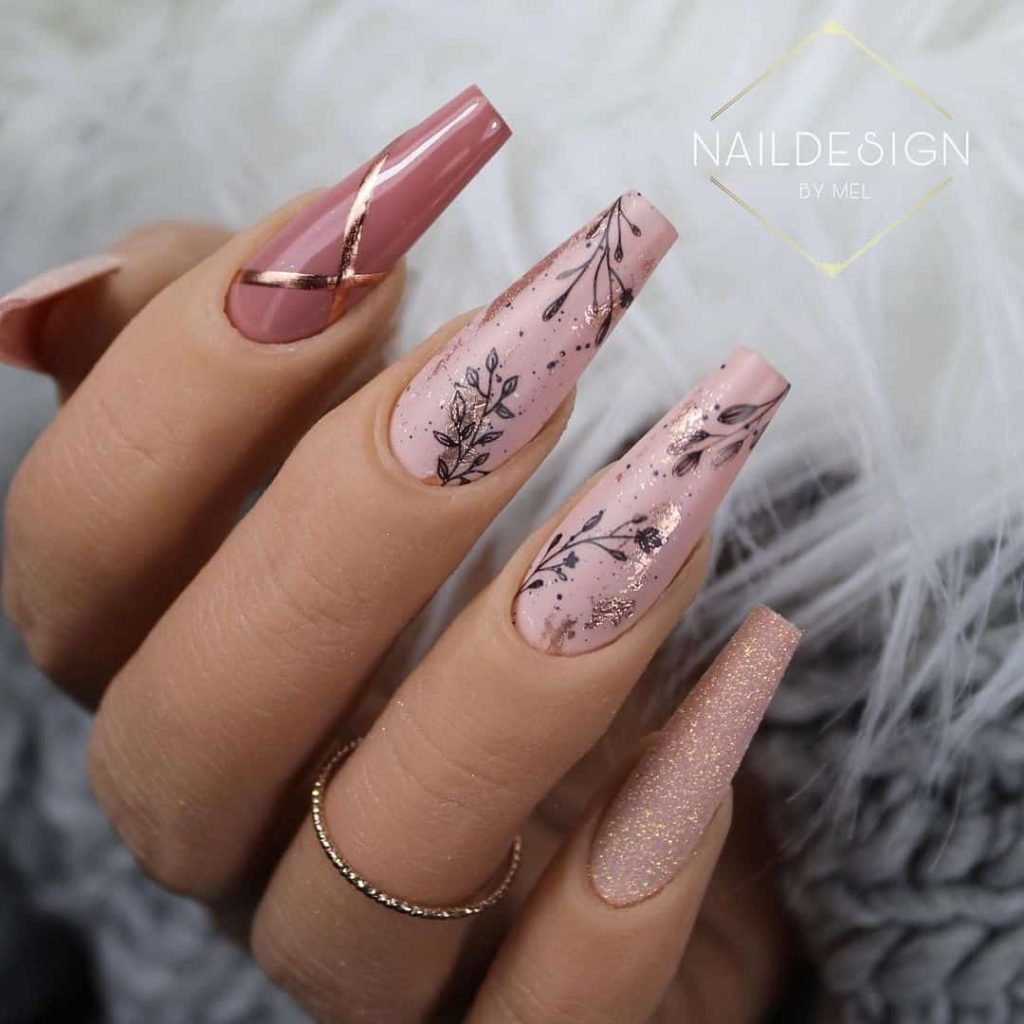 17. Ombre Nails with Web Details & Rhinestones
18. Animal Print Coffin Nails
You May Also Like: Animal Print Nails To Show Off Your Cute Wild Side
19. Black Nails with Nude & Glittery Accent Nails
You May Also Like: 40+ Black Christmas Nails That Scream Holiday Vibes
For those who want their coffin nails to appear sophisticated and chic, nude makes an excellent color choice. Subtle yet utterly stylish, the subdued hue is a fantastic option for all holiday functions and dates!
Which of these nude coffin nails would you try? Check out Nail Design by Mel on Instagram for more nail ideas.