Showcase your love for summer with cute blue manicure. Blue is a perfect way to create a gorgeous set of nails that can stand out even with the most minimal of nail art.
Since blue screams responsibility, loyalty, and trust, it is a superb option for women who prefer cool-looking nails – you will instantly add a touch of freshness with blue summer nail designs.
Blue can also be tranquil and energetic, and it can be used to create a nearly limitless variety of nail looks. So, step up your nail game with these nail ideas.
1. Blue Muti-Color Nails
Start with a multi-colored nail concept by trying different shades of blue on different fingernails. Instantly cool!
You May Also Like: 77 Pretty Pastel Multicolor Nails Guaranteed To Get You In A Good Mood
2. Classic Blue Nails
If you are one of those people who likes sticking to classic looks when doing your nails, you should definitely try these classic blue summer nail designs.
They are so simple — but classy — nail ideas that will work for any summer outfit.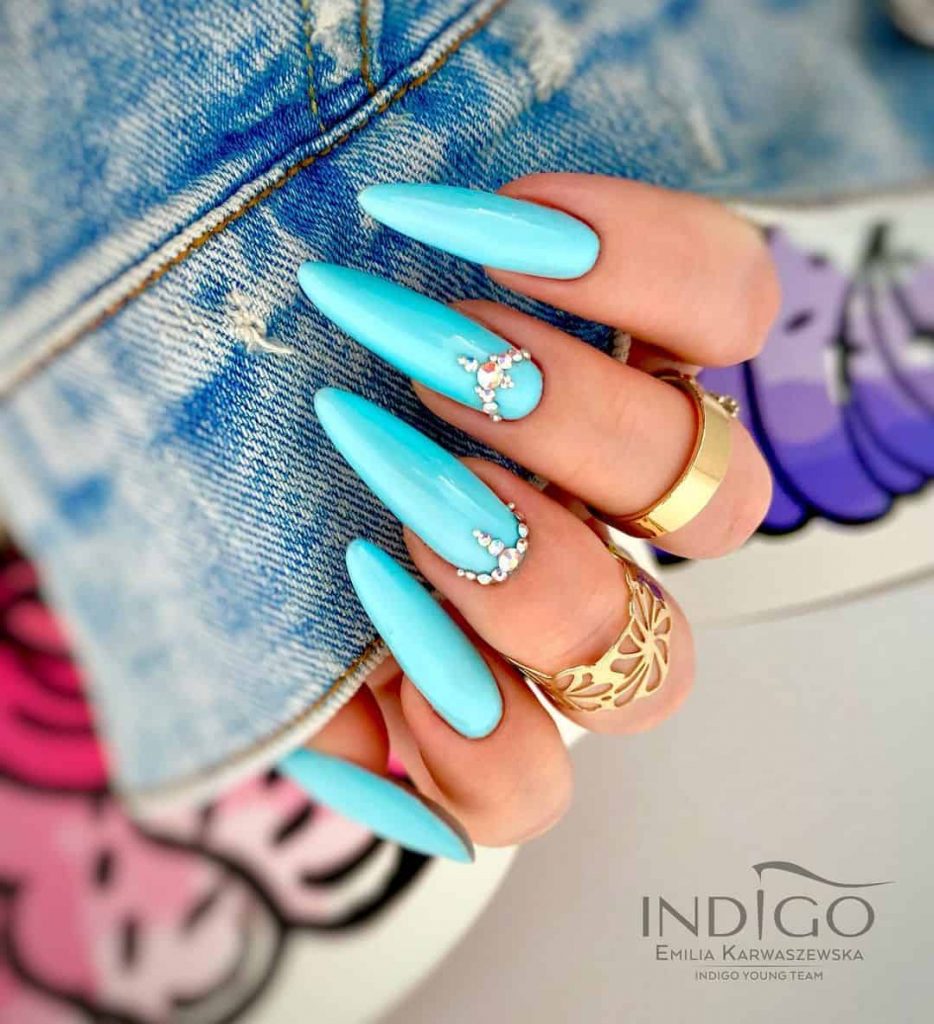 3. Blue & White Nails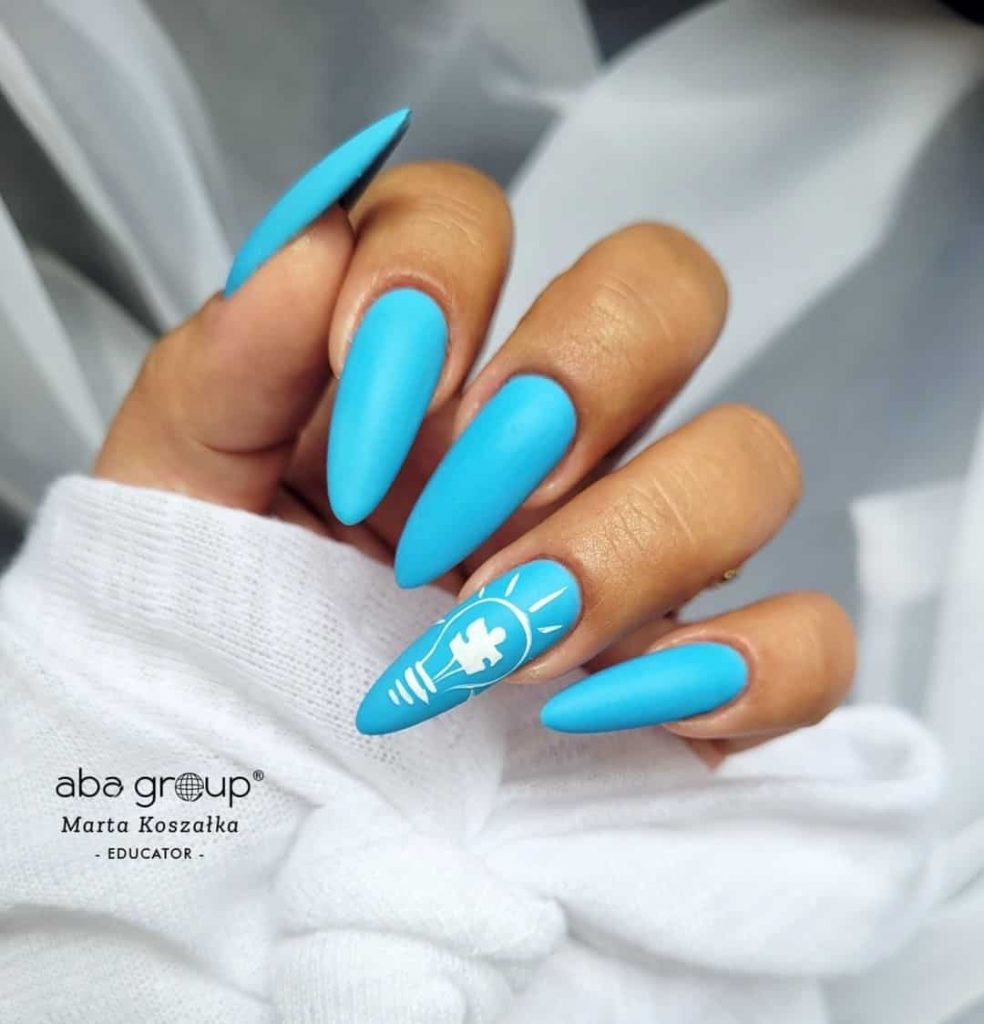 4. Ombre Blue Summer Nails
5. Summer Blue Nails with Golden Accent Nails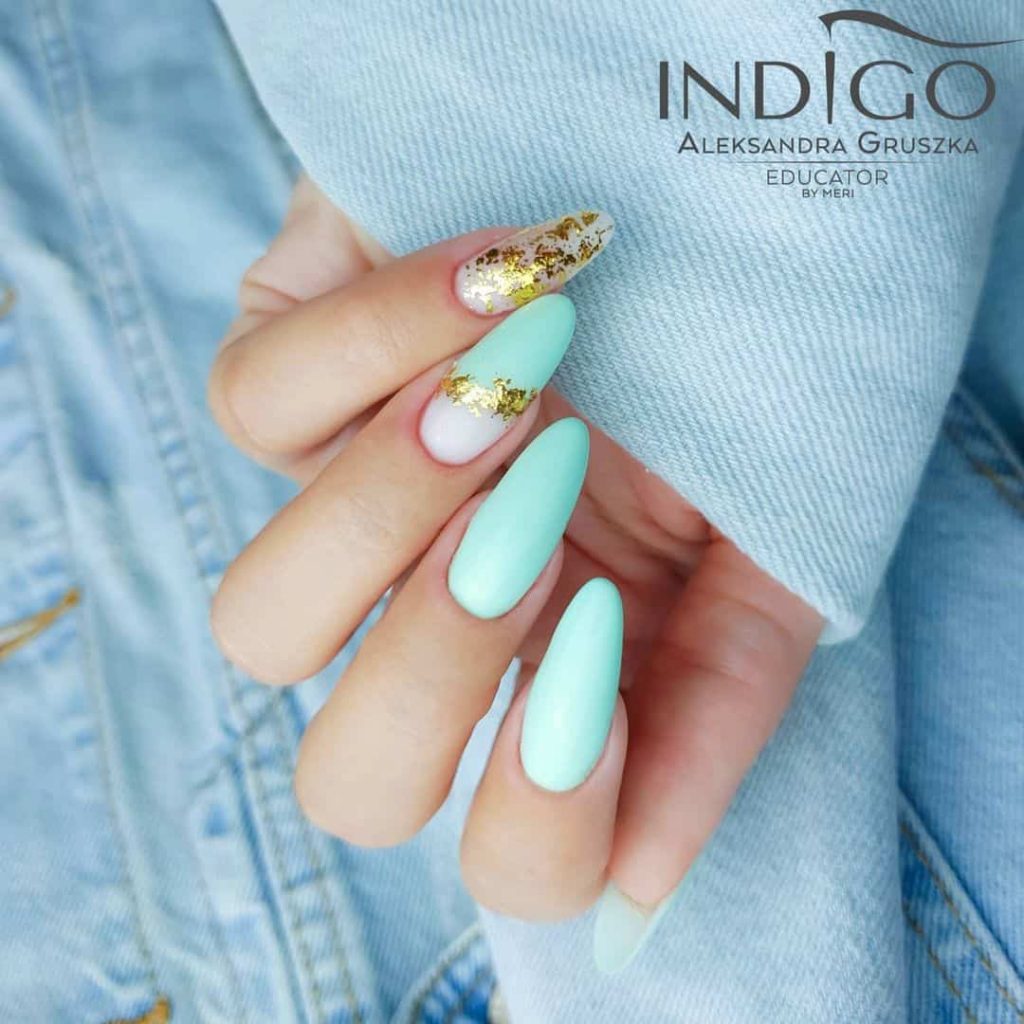 6. French Tips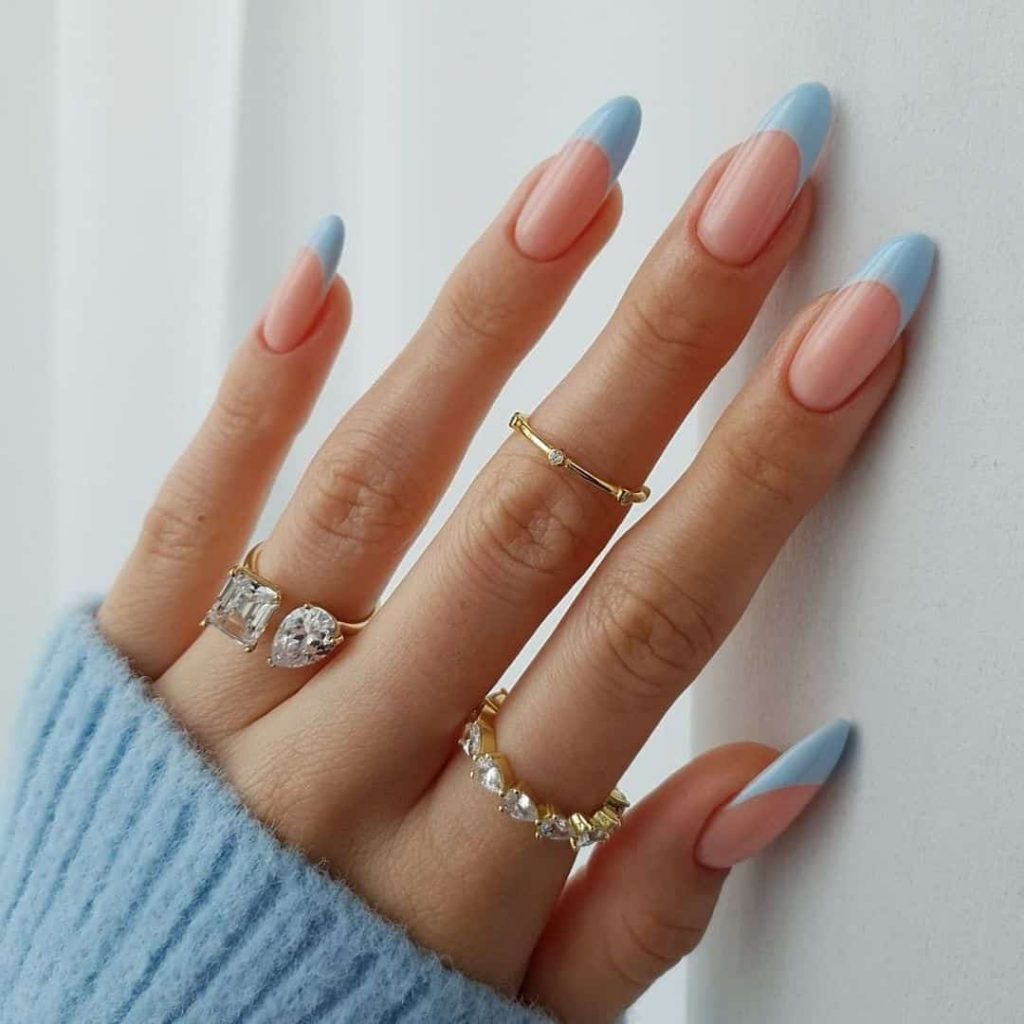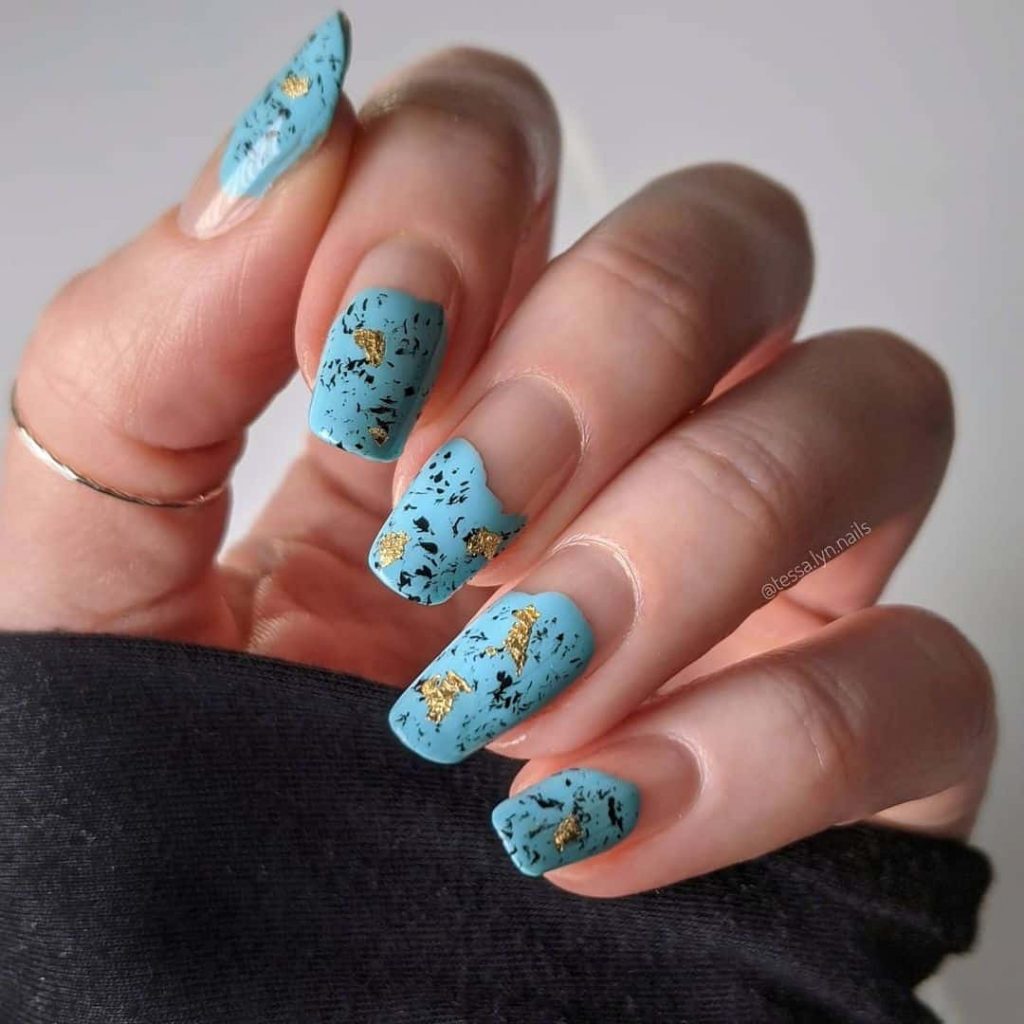 7. Blue & Nude Summer Nails
A pretty simple nude nail design combines with light blue to create the perfect summer nail look. These nails would be perfect for anyone who loves minimal, contemporary designs.
You May Also Like:
30+ Chic Nude Coffin Nails That Are Holiday & Date-Perfect!
60+ Nude Birthday Nail Designs You'll Absolutely Adore
30+ Cute Nude Nail Designs That Pair Well With All Outfits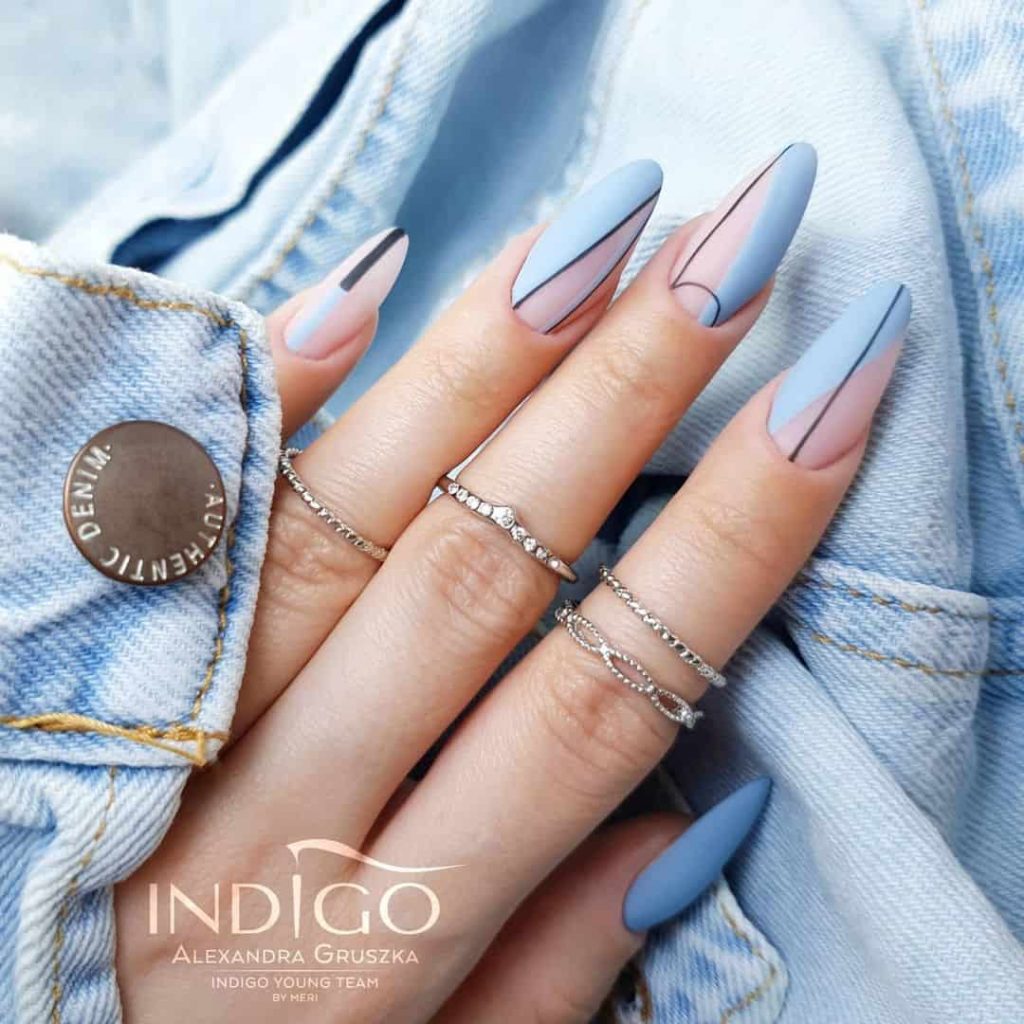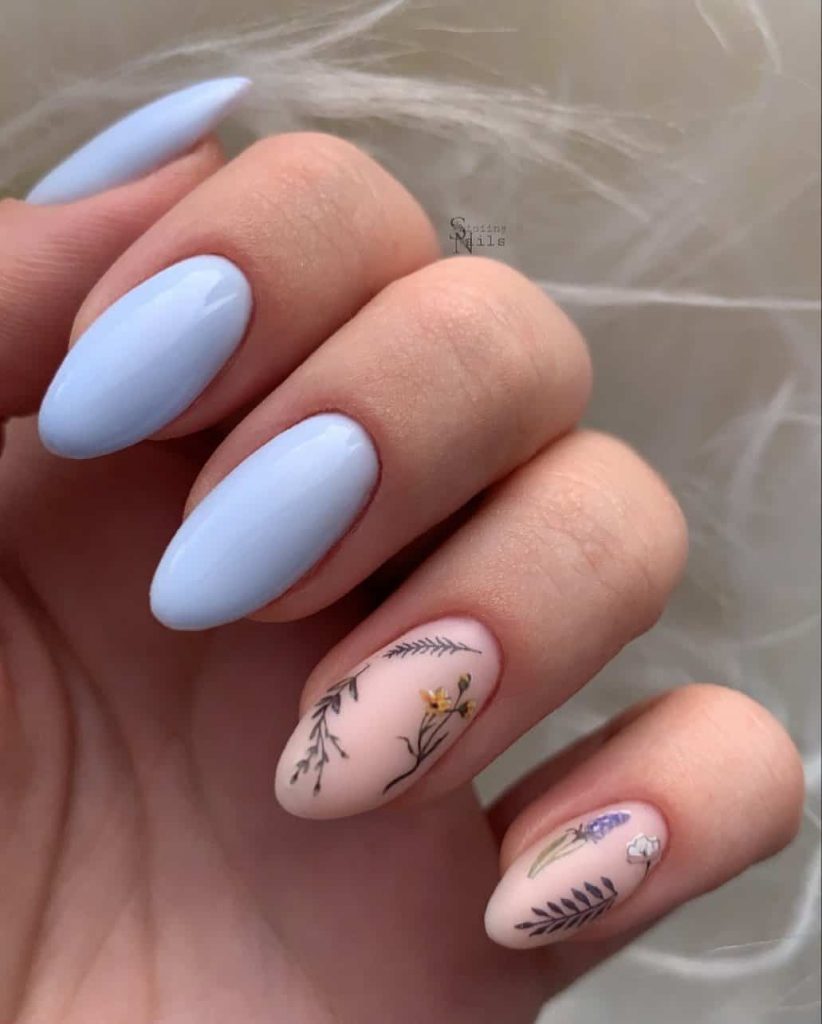 8. Blue Nails with Silver Jewels & Glitters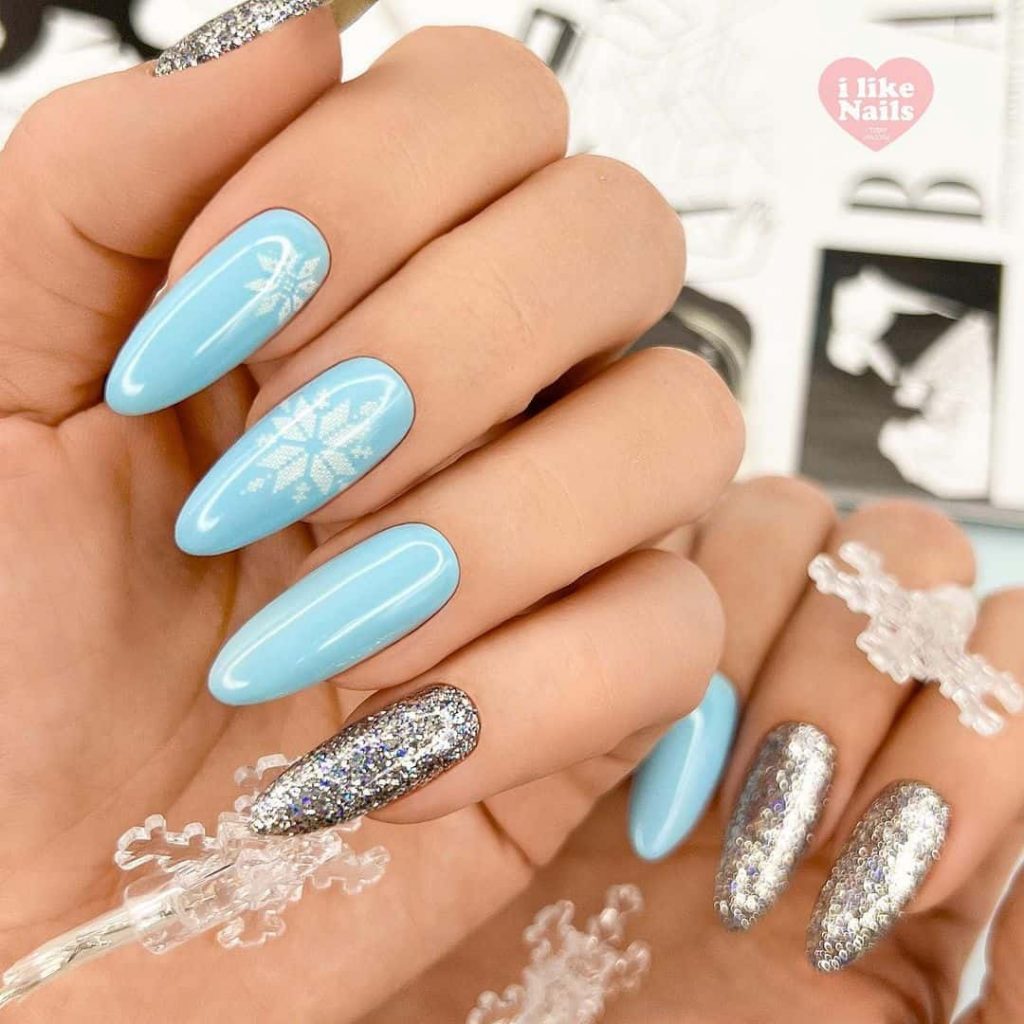 9. Blue Summer Wedding Nails
These crystalline blue summer nail designs are what every bride should prefer for their summer wedding! They are so glamorous and would suit every nail share for sure!
You May Also Like: 8 Most Popular Nail Shapes: Pick The Best Nail Shape For Your Fingers
10. Blue Floral Summer Nails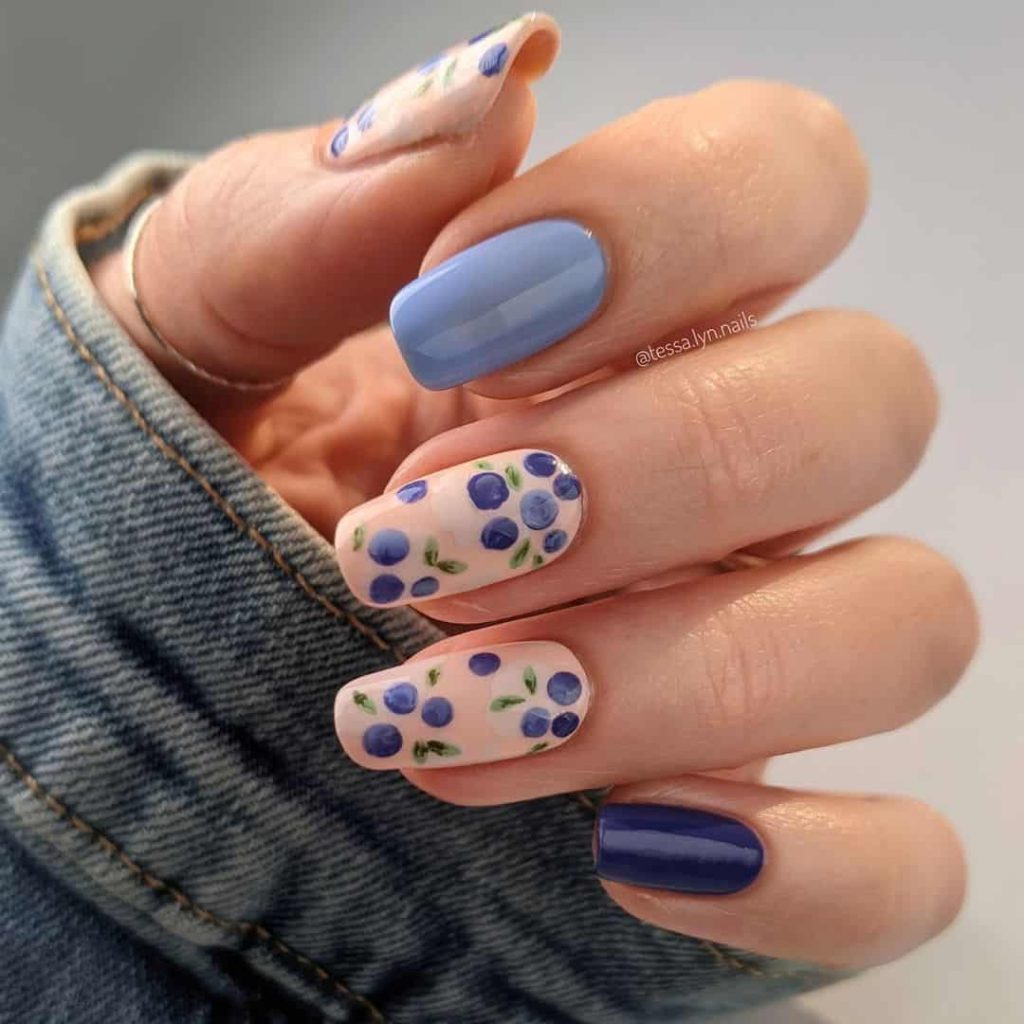 11. Blue Nails with Leaf Art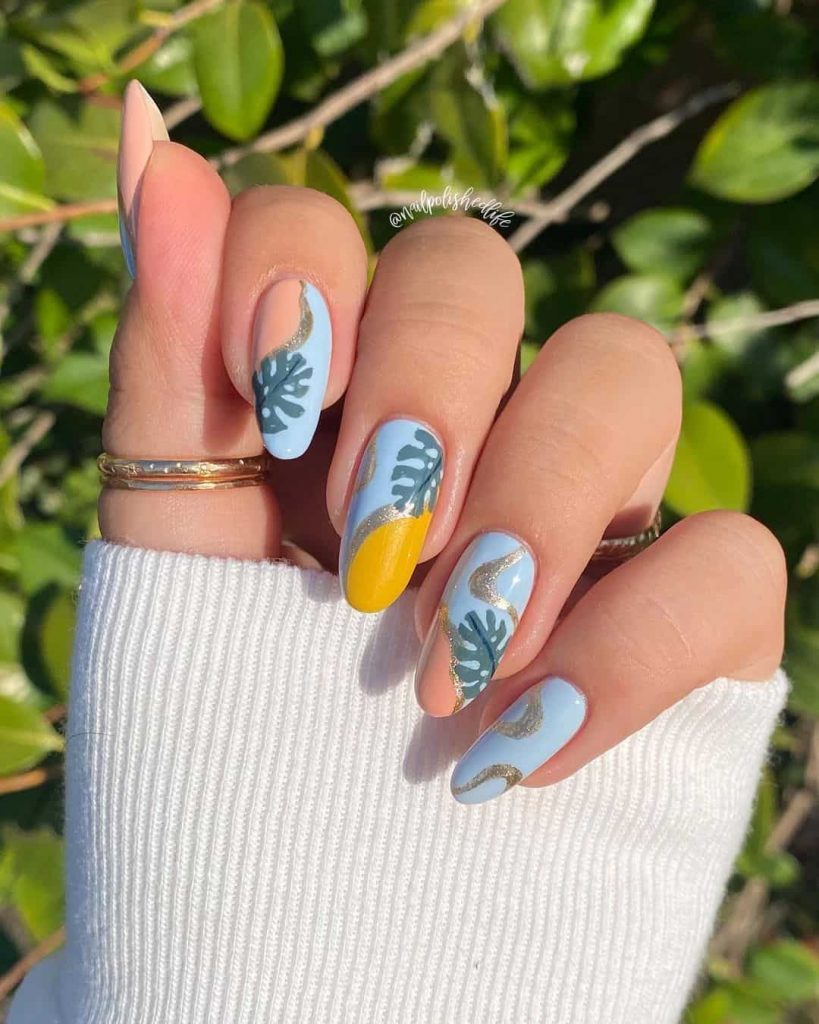 12. Blue Geometric Nails
13. Blue & Pastel Nails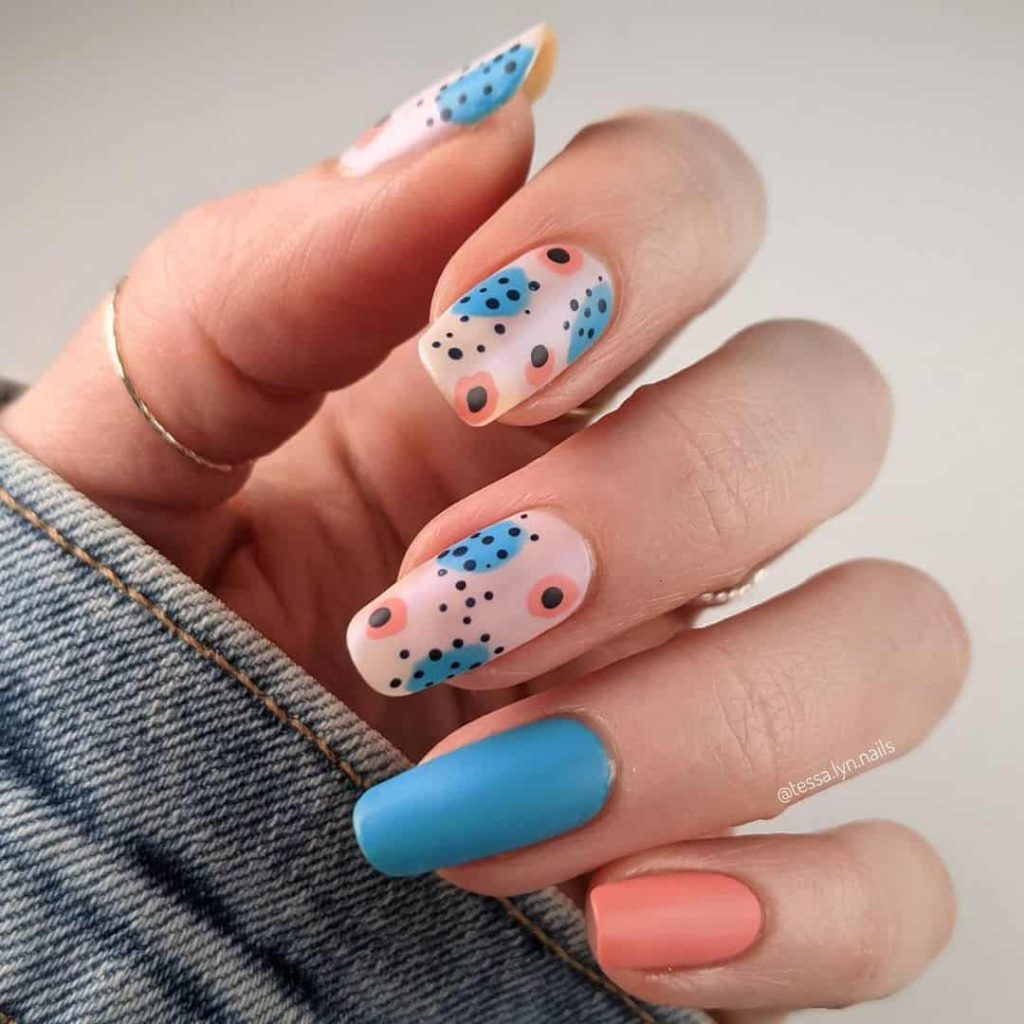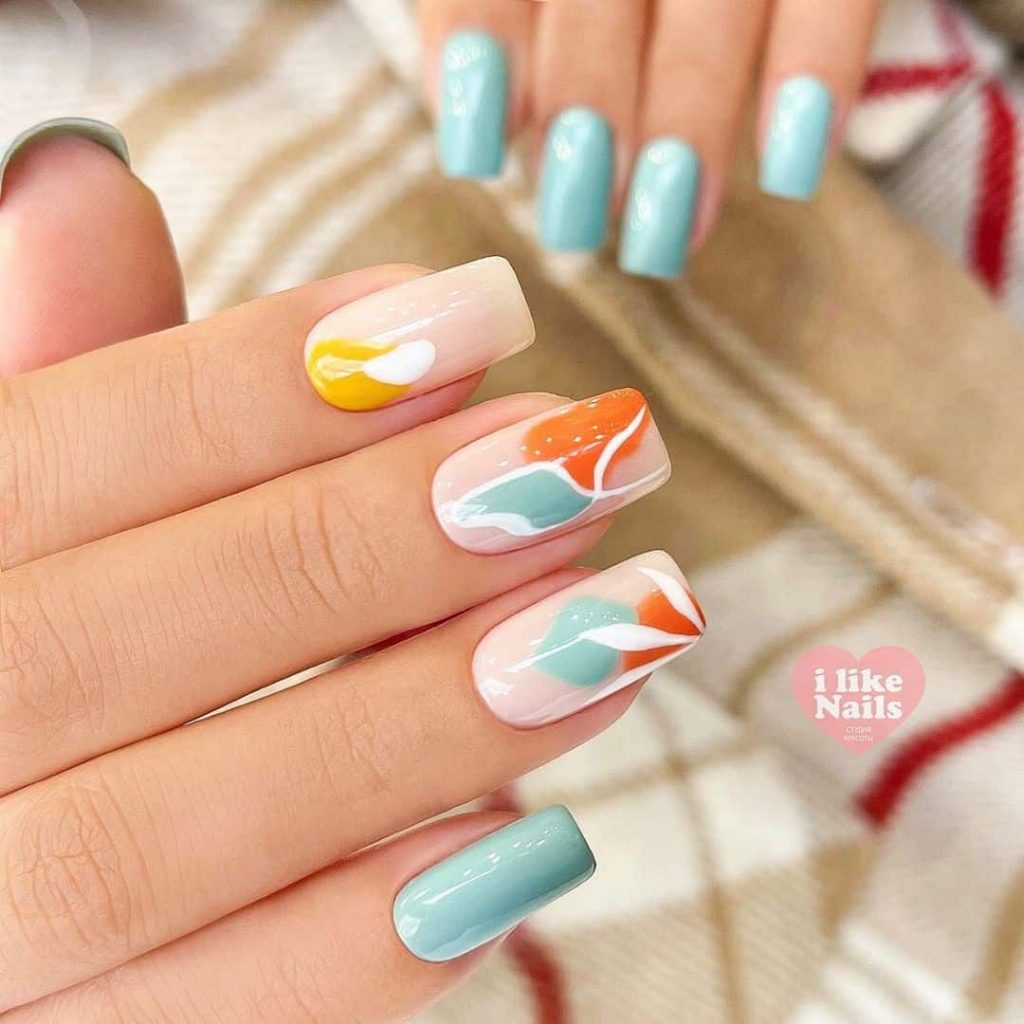 14. Blue Swirl Nails
Another gorgeous classy nail idea is the swirl nail design! To get this trendy nail look while also making sure your nails look classy, I recommend doing it on short nails with a nude base.
To create summer nails with much impact, try these beautiful blue summer nails that suit every color, shape, and tone.
These yellow nail designs are courtesy of Donatam Nails, Tessa Lyn Nails, Paznokciesylwiak, Nail Polished Life, Polished Yogi, Pop Polished, Hey Great Nails, Aleksandra Gruska Indigo, Shiniing Nails, Merlin Nails, Heluviee, Matuszewska, RK Nails, I Like Nails, NC Nails Company, Paznokciewkolorzemarzen, Martakoszalka Aba Group, Katialice Nail Design, Pazumazu Nails and Art, Chillax Nails, Sherley Indigo,Paznokciesylwiak, The Hot Blend, Parisian Amour, Nails Kasiac and Marci Pazur. Follow them on Instagram.