Ready to wear pink Christmas nails this year? While pink is not a traditional color for the holidays, this gorgeous nail look is chic, timeless, and classic. It can also complement all nail lengths and shapes and go well with a lot of outfits.
Pink Christmas nails can also be worn by women of all ages and lend themselves well to multiple designs.
For a softer, easier-to-wear nail look, lighter pinks are a beautiful option, but you can also choose nail art that features nail decorations, or opt for varying shades of pink nails for a subtle and pretty contrast.
When deciding on your designs, this can be anything Christmas-related, from Christmas stars, gingerbread, Santa Claus, polar bears, and snowflakes to candy cane stripes and hearts.
This is ultimately one of the dreamiest and most feminine Christmas manicures you can try!
You May Also Like:
40+ Black Christmas Nails That Scream Holiday Vibes
80+ Stunning Green Christmas Nails You Want To Try
100 Red Christmas Nails To Make Your Nails Merry
20 Cute Christmas Nail Designs You Need To Try
1. Classic Pink Nails
2. Delicate Pink Nails with Silver Glitters & Flakes
You May Also Like: 30+ Pink Nail Ideas To Wear All Year Round
3. Pink Christmas Nails with Golden Glitters, Flakes & Foils
You May Also Like: 20+ Gold Nail Designs Oh-So Perfect For The Holidays
4. Rose Gold Pink Nails
5. Pink Sweater Nails
6. Pink Christmas Nails with Snowflakes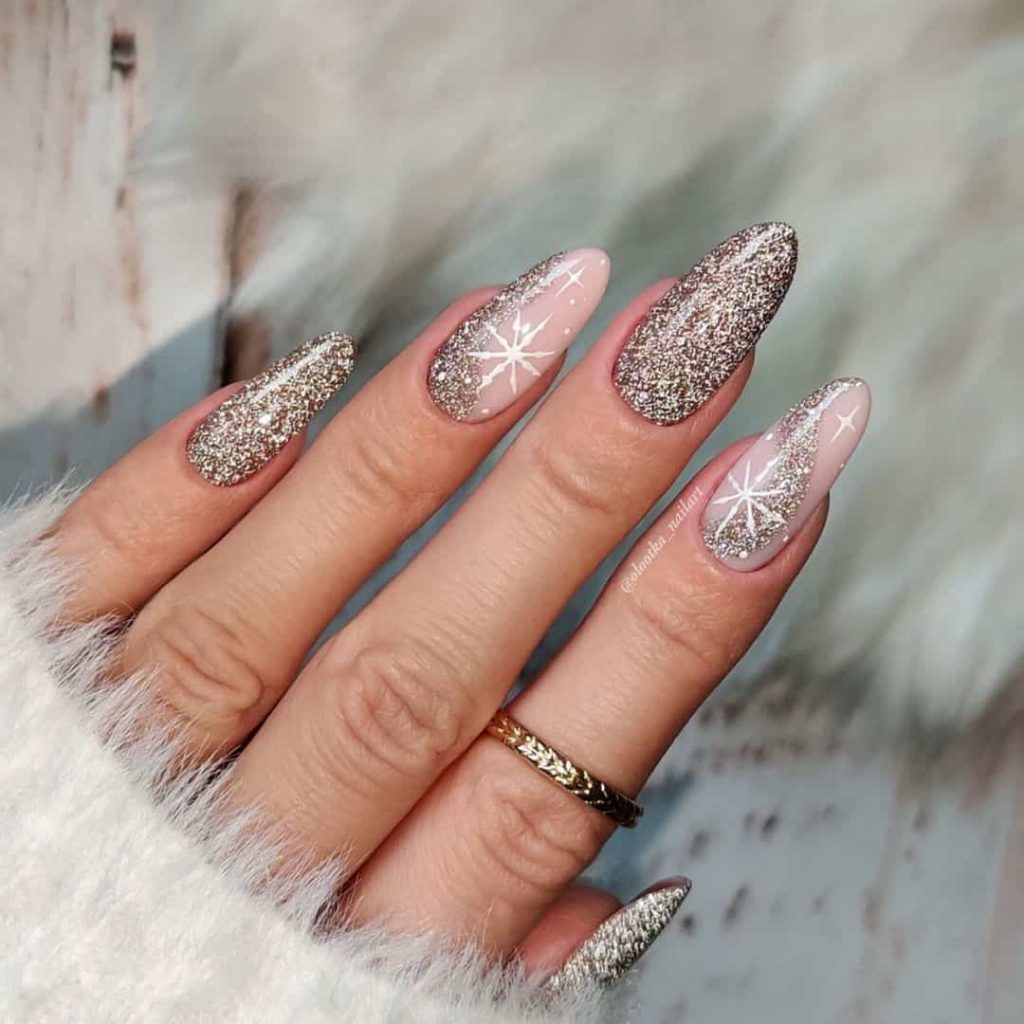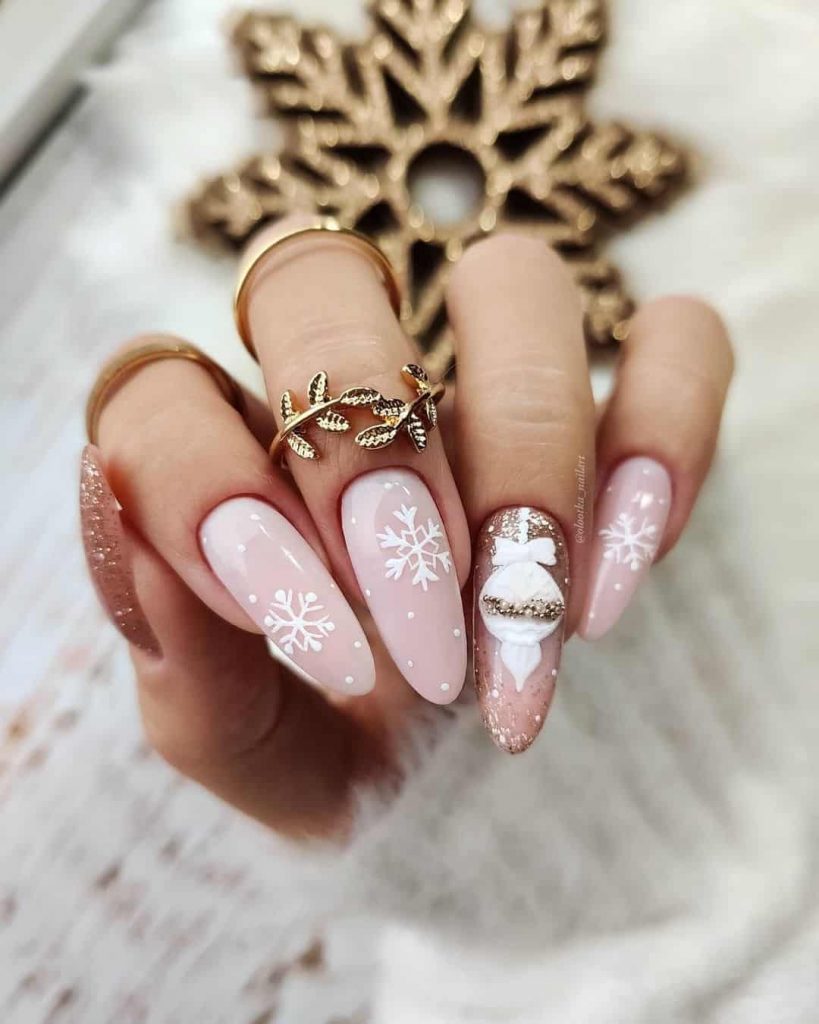 7. Pink Nails with Candycanes
8. Delicate Pink & Nude Nails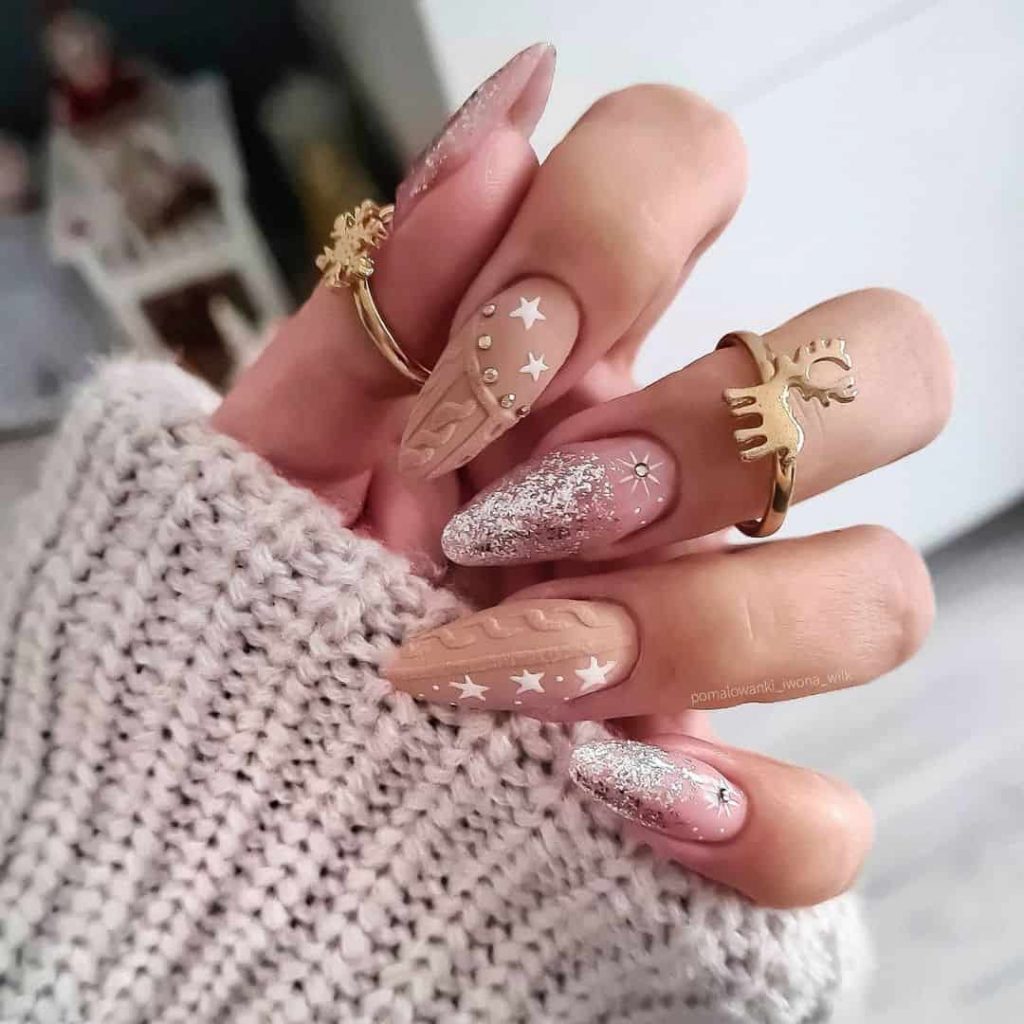 9. Pink & Red Christmas Nails
10. Pink & Blue Christmas Nails
11. Pink & White Nails
You May Also Like:
30 Cute Pink Nail Designs You Will Love
20 Stunning Mauve Nails For A Flawless Look
30+ Adorable Ideas For Summer Nails This Year
Animal Print Nails To Show Off Your Cute Wild Side
Which of these pink Christmas nails would you like to try? Just pin it to your favorite Pinterest board!
Disclaimer: These pink Christmas nails are courtesy of: Monika Nails, Nailss by Kate , Nails by Saryna , Pomalowanki_iwona_wilk , Marci Pazur , Nails by Paulin, Paznokcie Malami , Olootka Nailart, Rice Kitty Nails , Nails by Jukus, Molly Lac, Nails art Andrymeza , Matrioshka Nails, Angelnails Indigo Educator , Marci Pazur, Aleksandra Gruska Indigo , Nailsart Andrymeza , Madziowelovee , Matuszewska, Paulina Migdalek and Sherley Indigo