Summer is all about the bright, beachy, and colorful hues that send out joyful vibes. This summer, get ready to embrace the season with the most inspiring summer nails.
From a modern twist on the classic bohemian nails to wear with your maxi skirts, baby blues that will complement your denim looks, green palmy art, and bright yellow polish to pair with your summer dresses, these popular summer nails will be a welcome addition to all your cute warm-weather outfits.
You May Also Like: 20 Stunning Mauve Nail Ideas For A Flawless Look
30+ Cute Summer Nails To Brighten The Season
Whether you're conjuring up the ultimate picnic or planning a warm-weather escape to the beach, here are 30+ cute summer nails to inspire you for the rest of the season.
1. Baby Blue Ocean Waves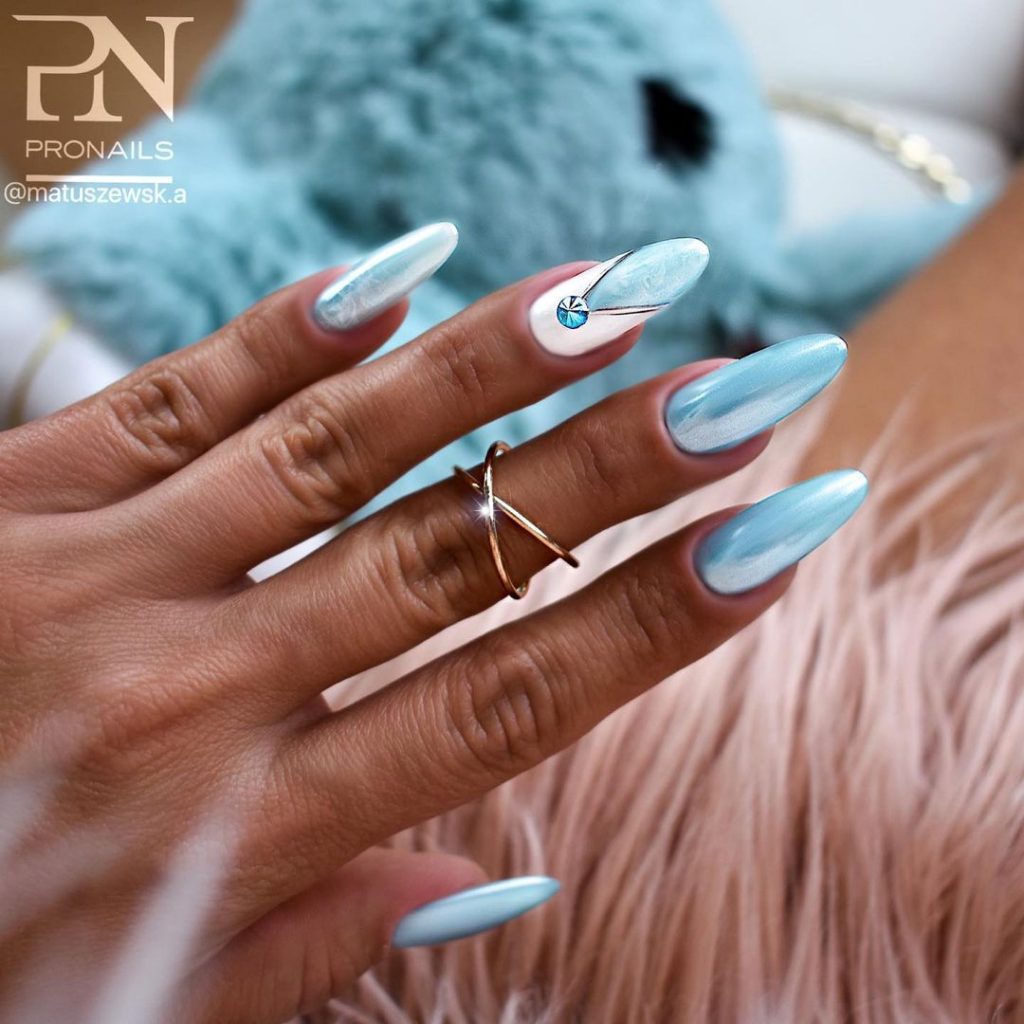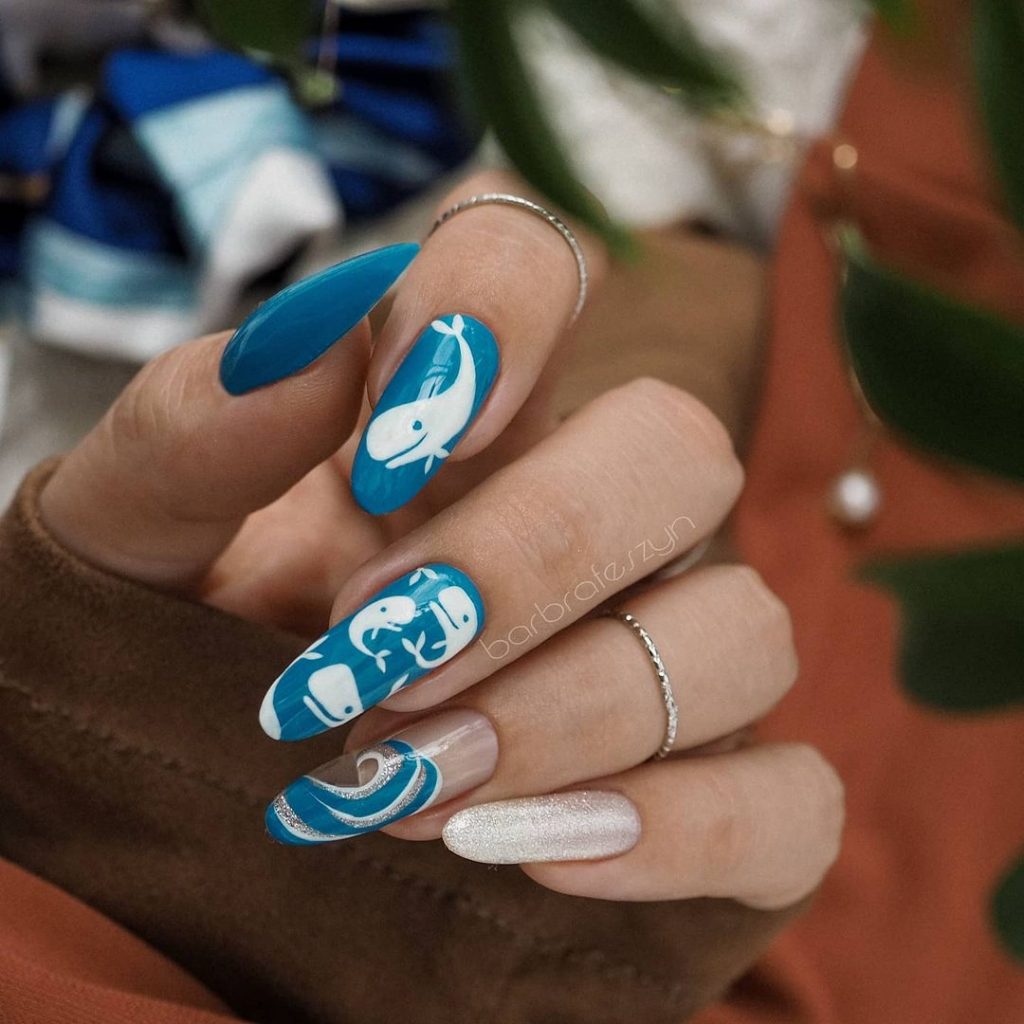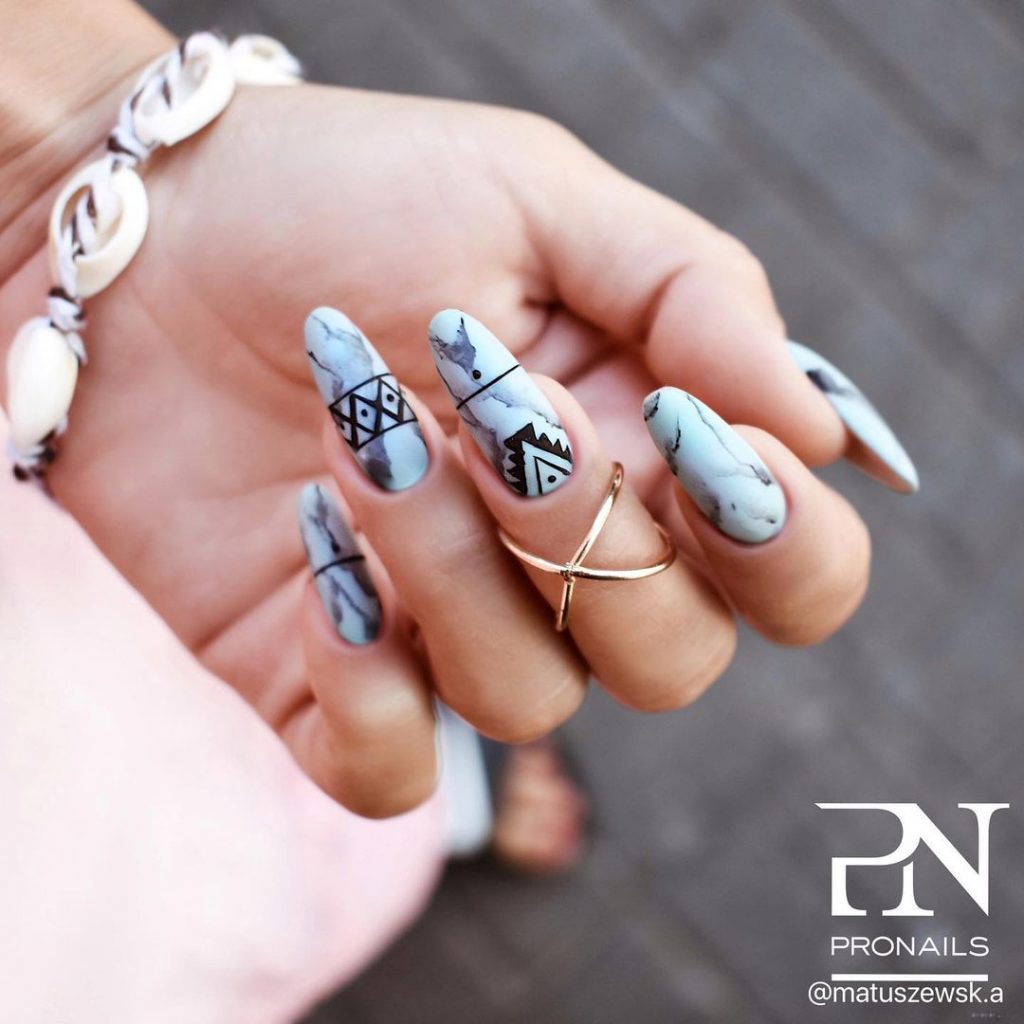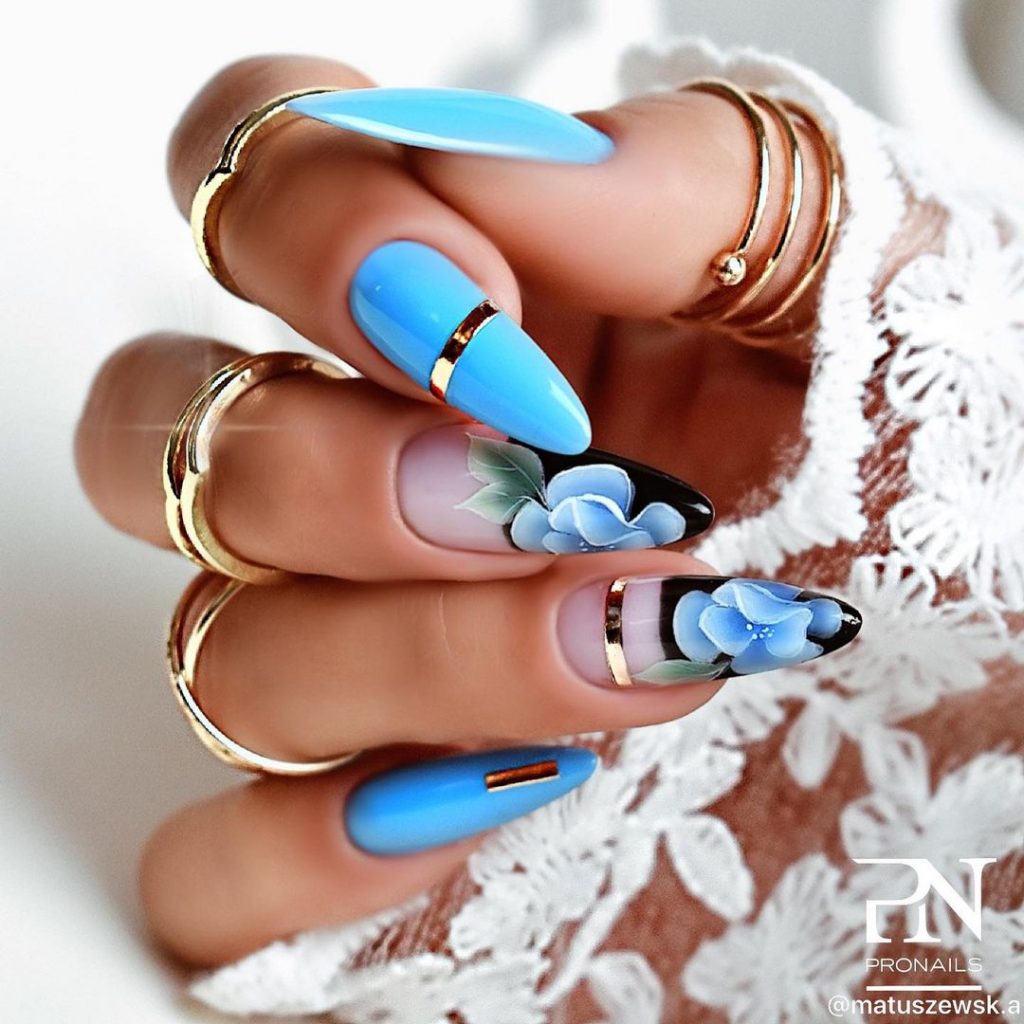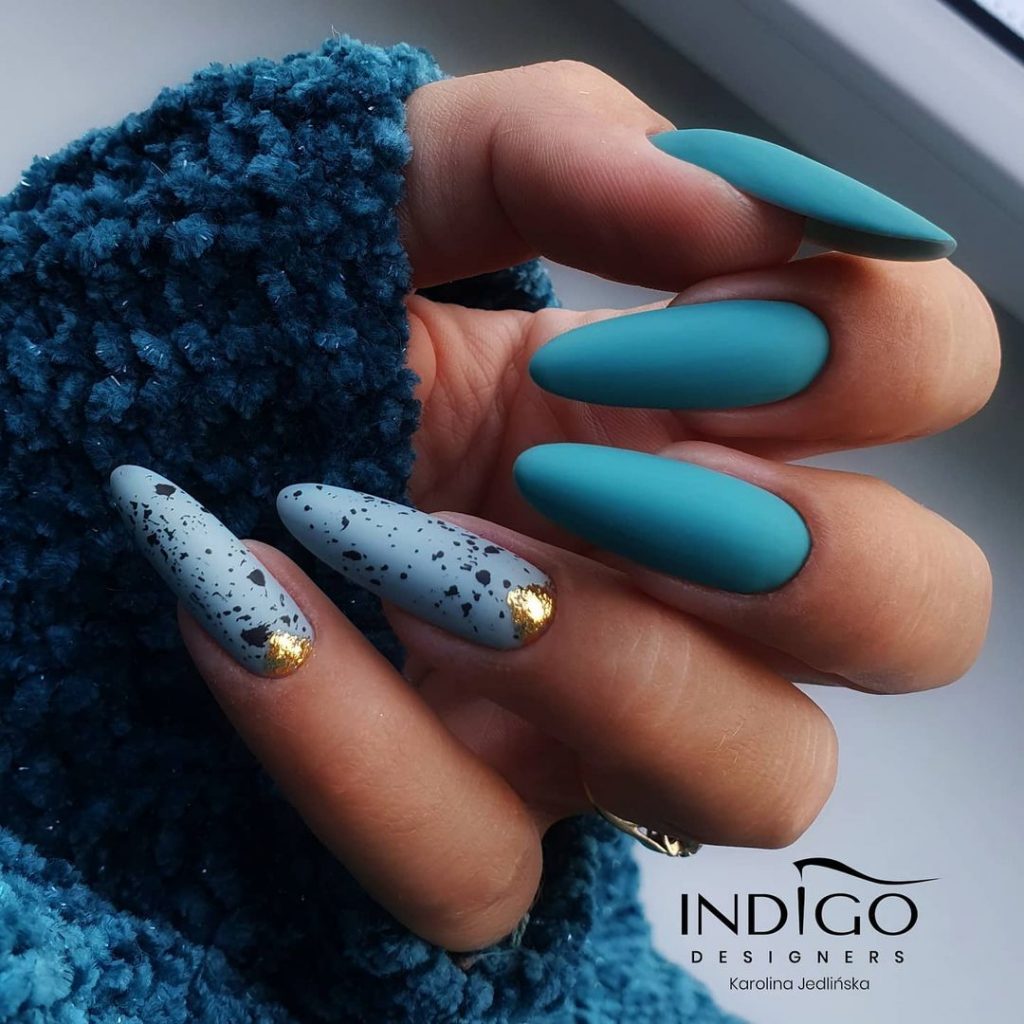 Let your next manicure take a cue from the lively and vibrant colors that are found all around us during the summer months, starting from the baby blue ocean waves.
Add white or golden accent nails, and try different stickers to add spice to your look: whether florals, Aztec, or whales. Finish the nail looks with rhinestone details and golden or copper stripes.
For added shine and a metallic effect, you can add a small amount of silver mirror chrome dust rubbed in top crystal. Otherwise, a normal matte or glossy finish would be fine.
2. Palm Tree Details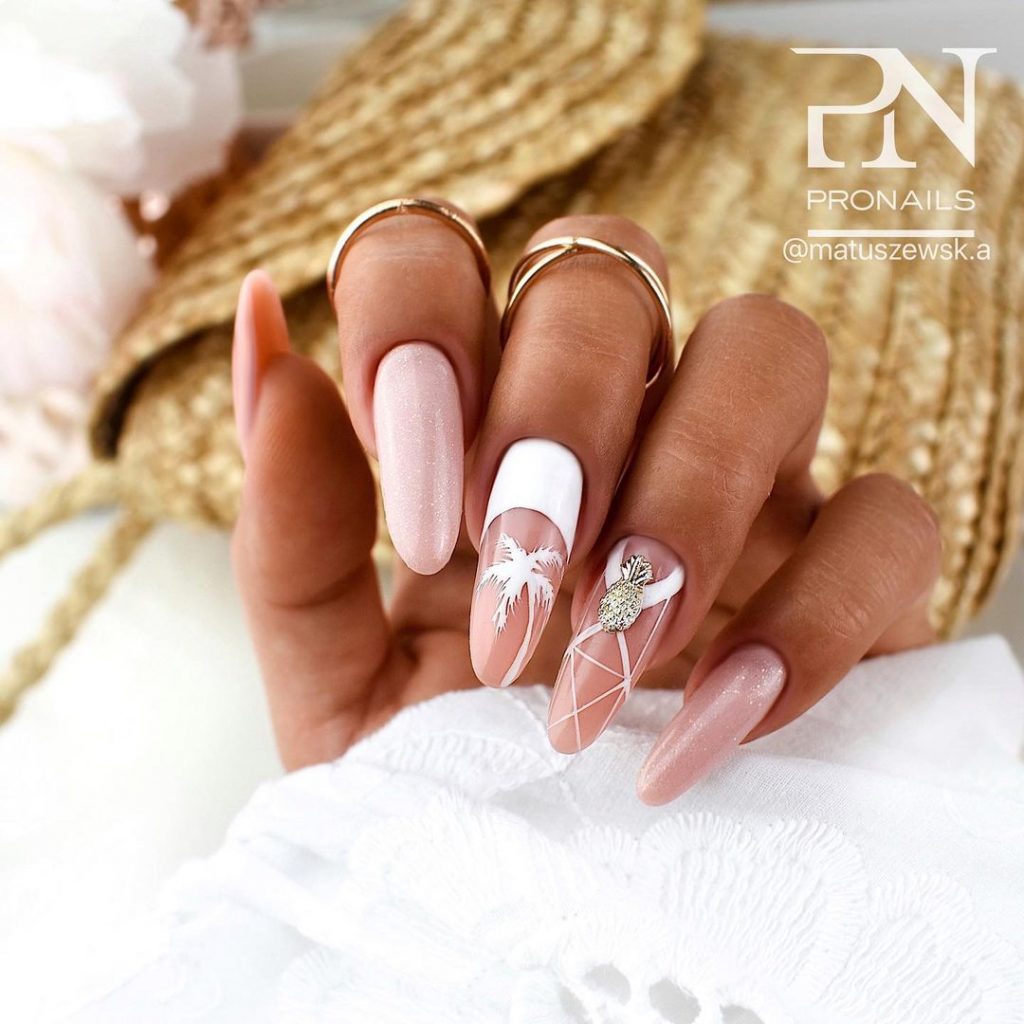 The beach scene is incomplete without palm trees. If you'll be traveling to the beach this summer, get palm trees stickers for your choice of summer nail color.
For nude nail lovers, add fancy palm tree details to your look and you're all set!
3. Two-tone Polish With Beach Pebbles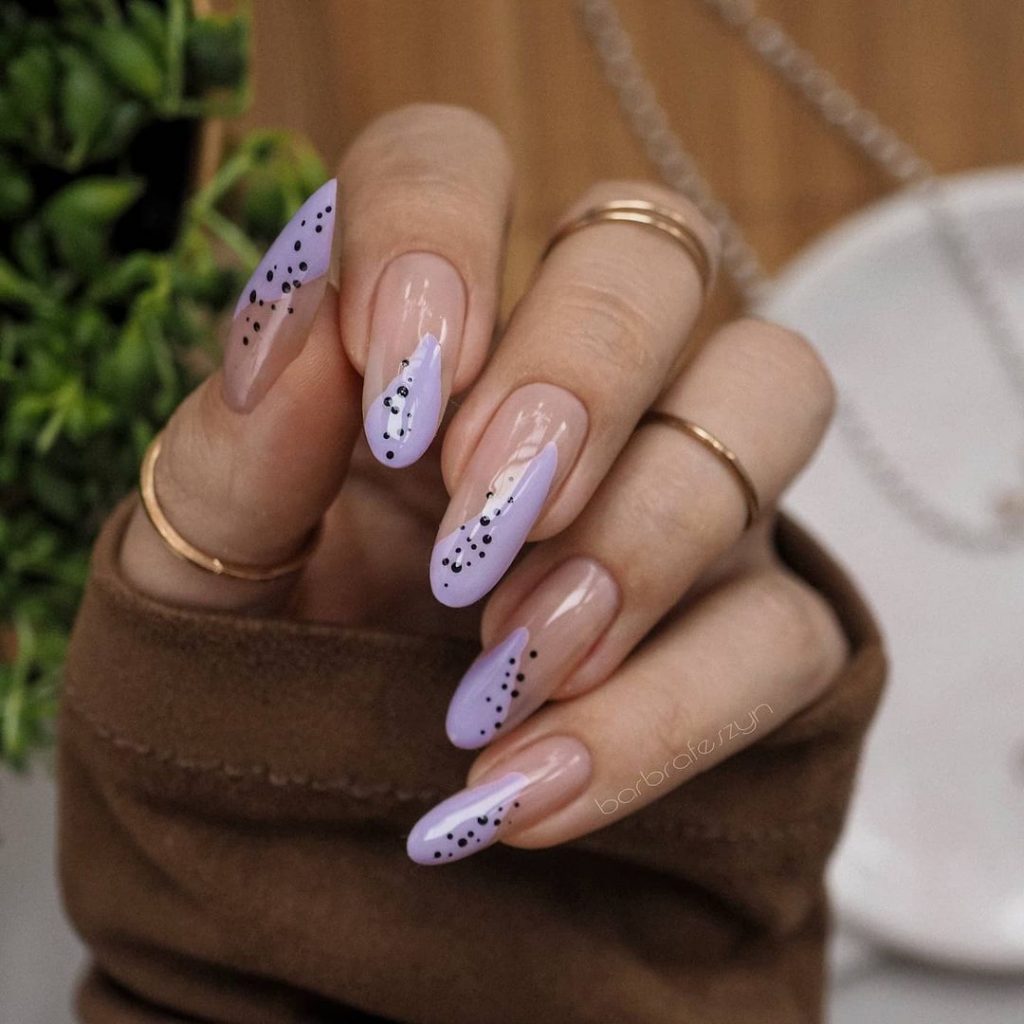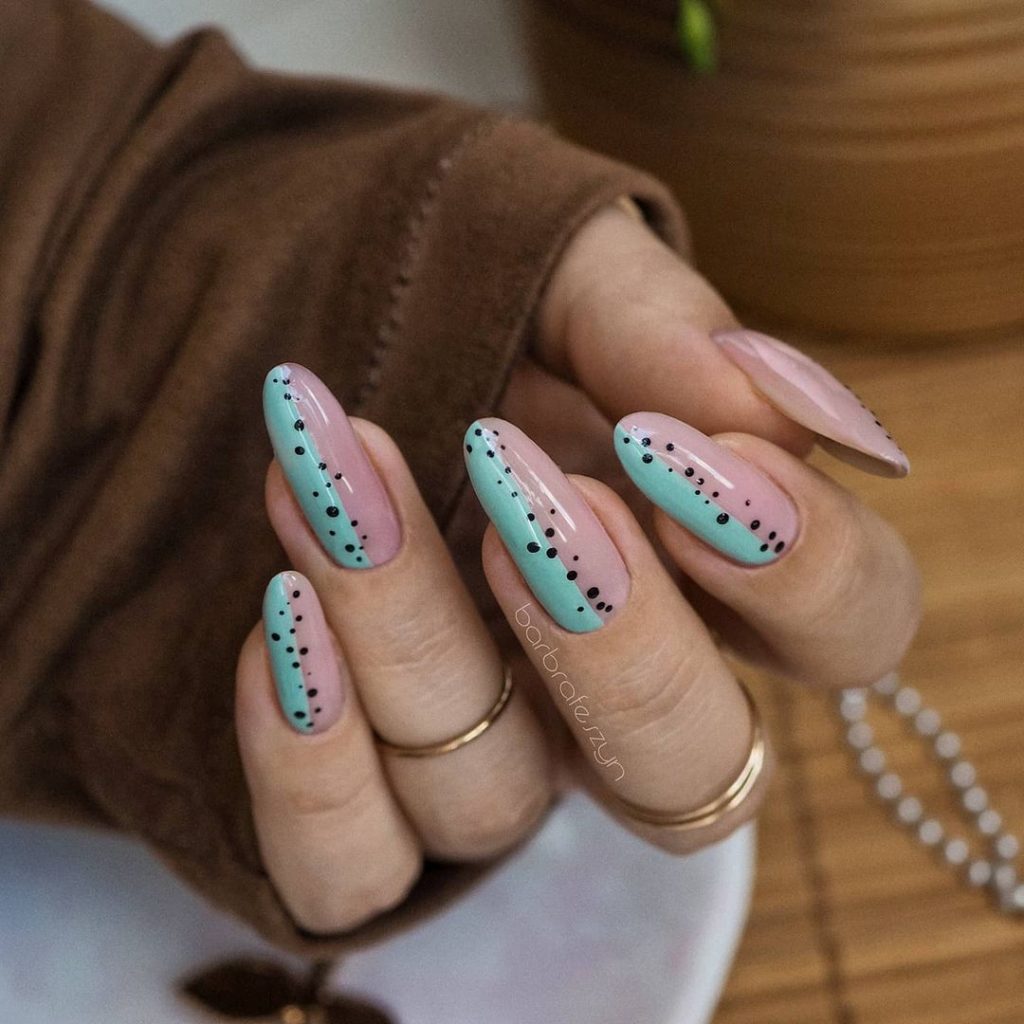 These summer nails are goals; if you're torn between two polishes, try this 50/50 mani. Purple and nude let alone violet and mint are probably the most trending colors for this summer- they are simply cute!
Add some black polka dots to create the perfect illusion of beach pebbles. You'll love the look!
4. French Mani With Nude Nails & Colorful Tips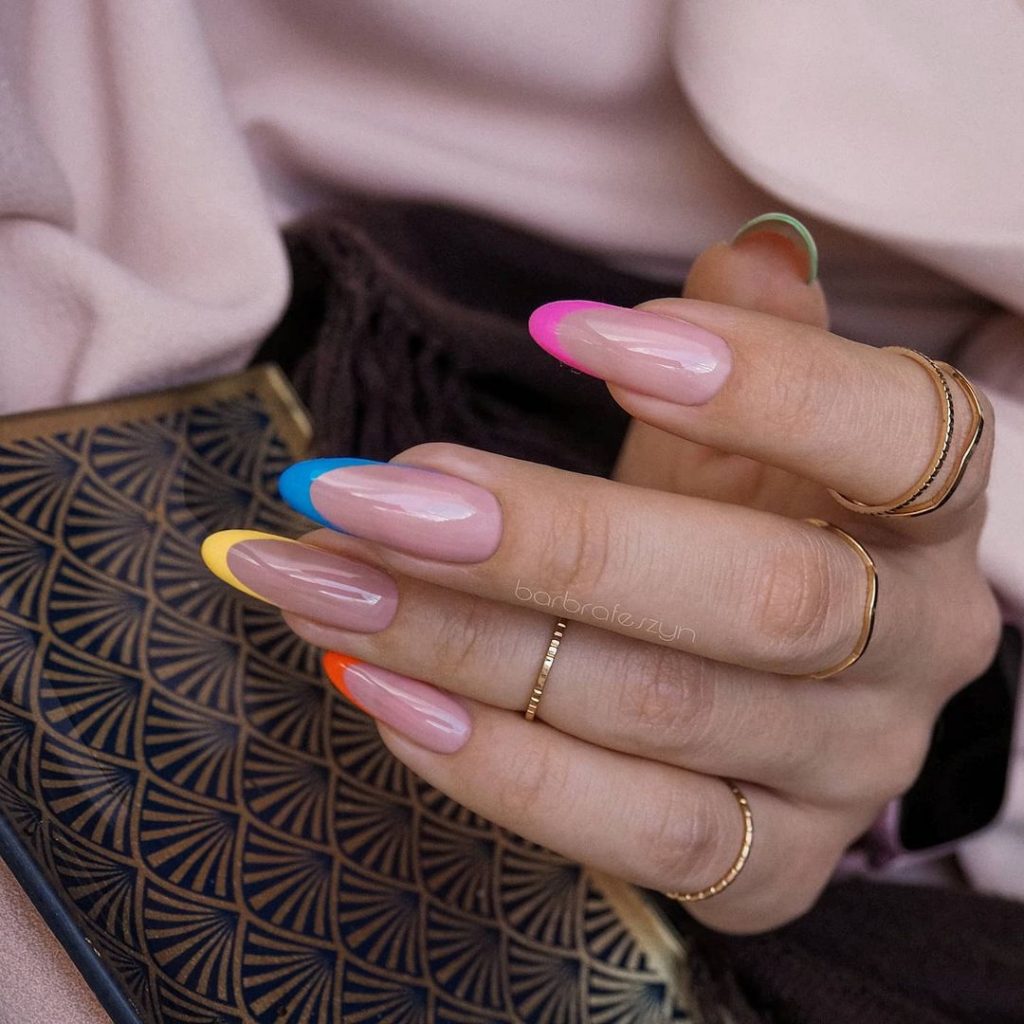 If you still want to do nude nails this summer, that's fine. But add an edge to the clssic French mani by wearing colorful tips.
5. Tropical Vibes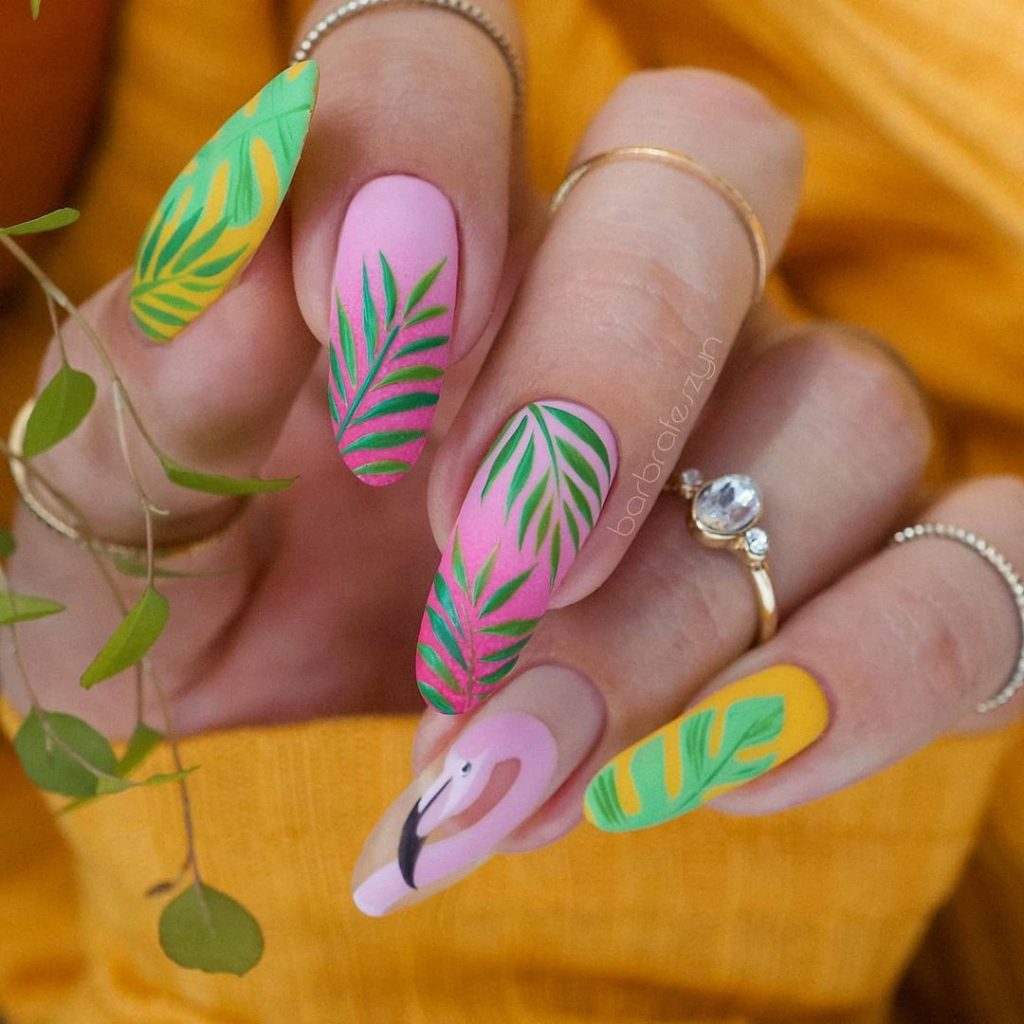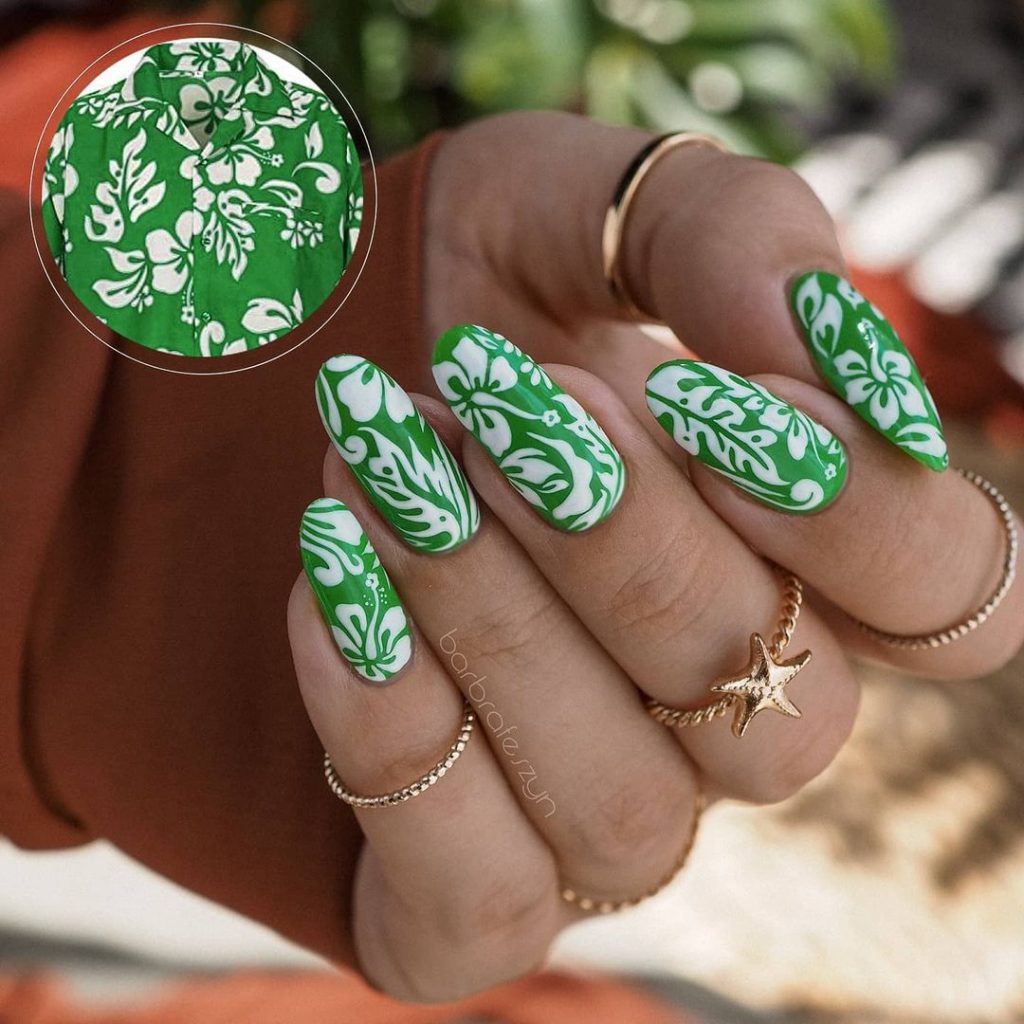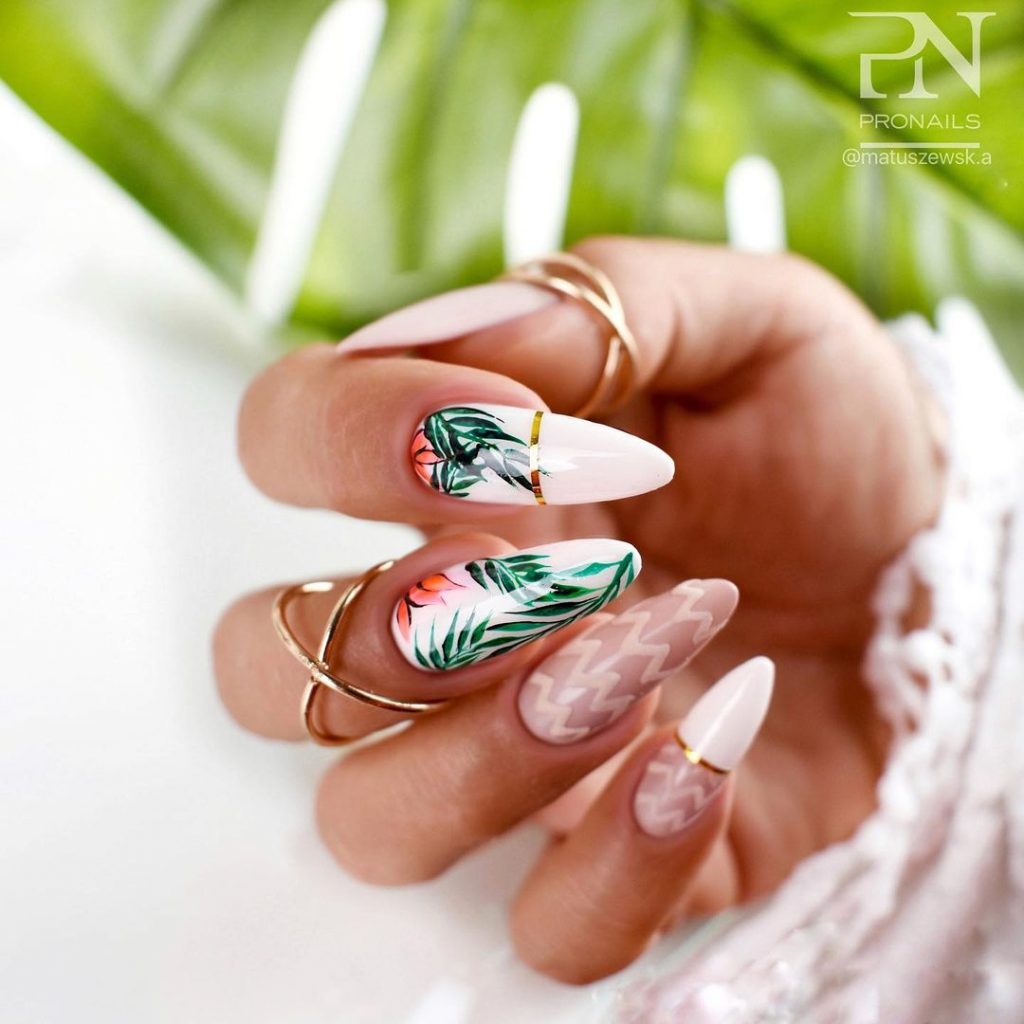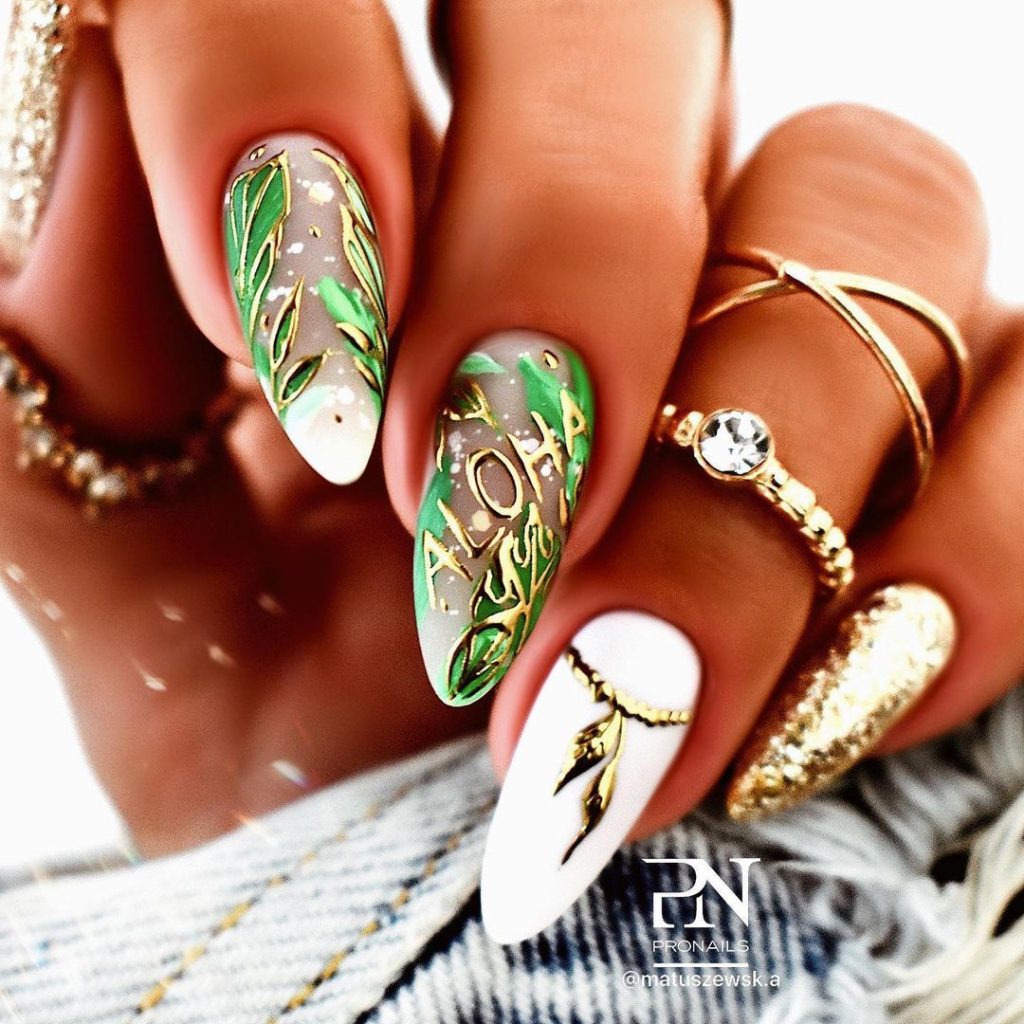 Summer is all about crazy colors and details. Pick tropical green vibes and get some leaf motifs and flamingo stickers; all of these on a beautiful pink or pearl white color will be perfect!
Actually, pearl white or natural pink is also a perfect foundation for your green, yellow, gold, white and black decorations. This is a beautiful transition nail that is perfect for summer.
6. Nude Mint Nails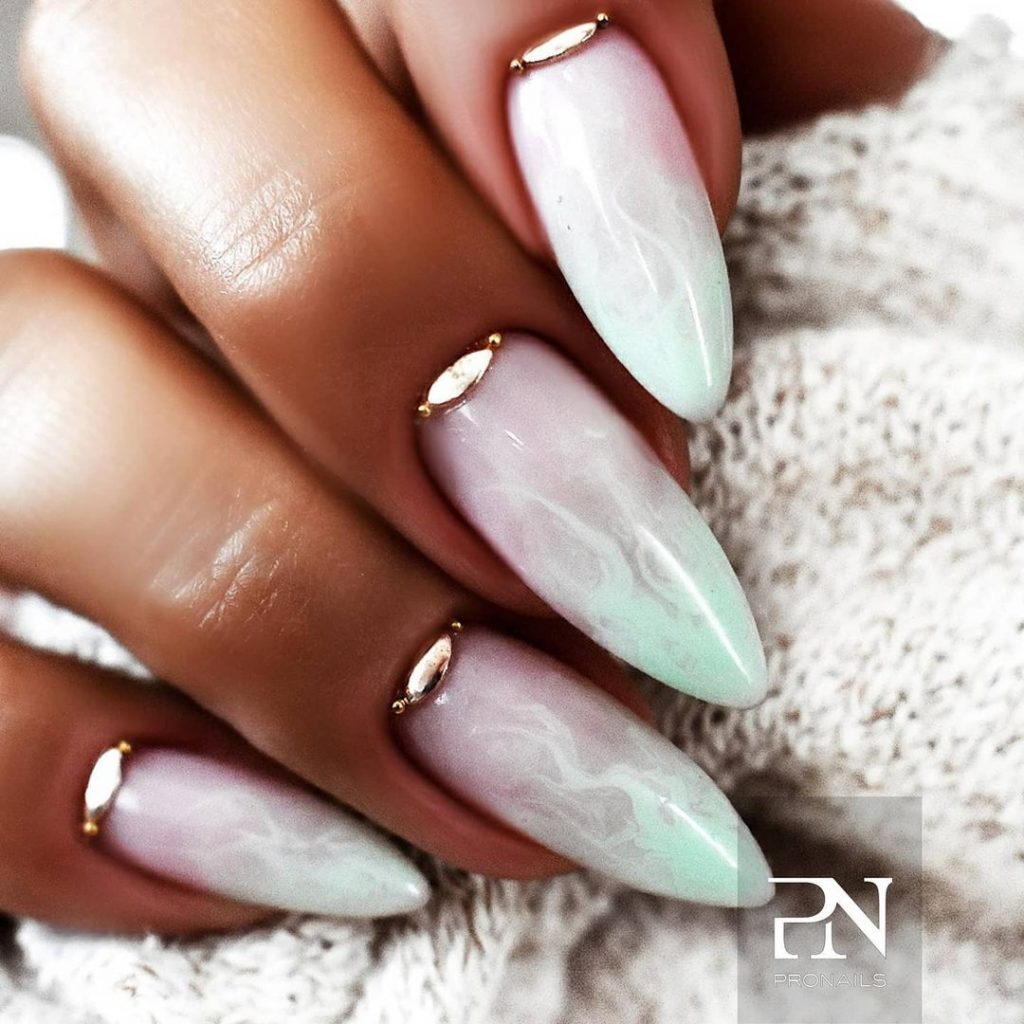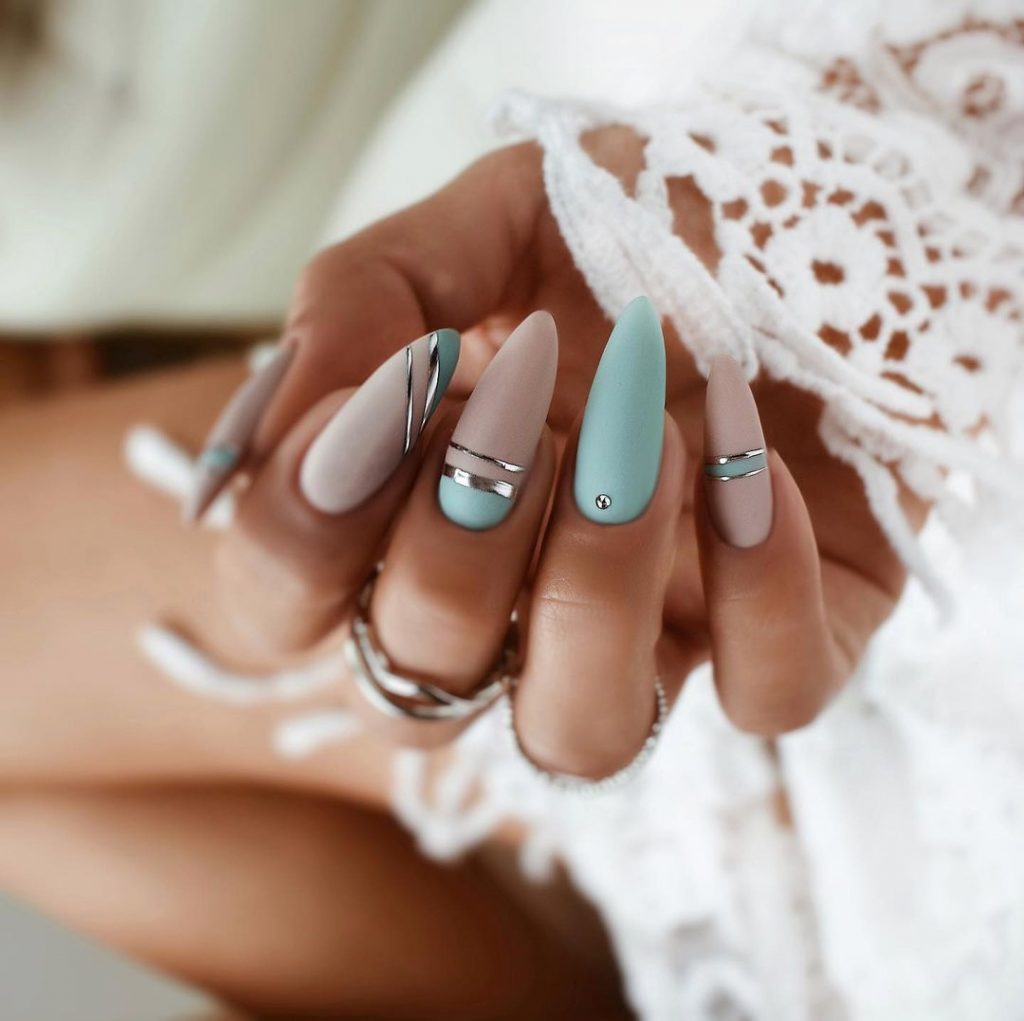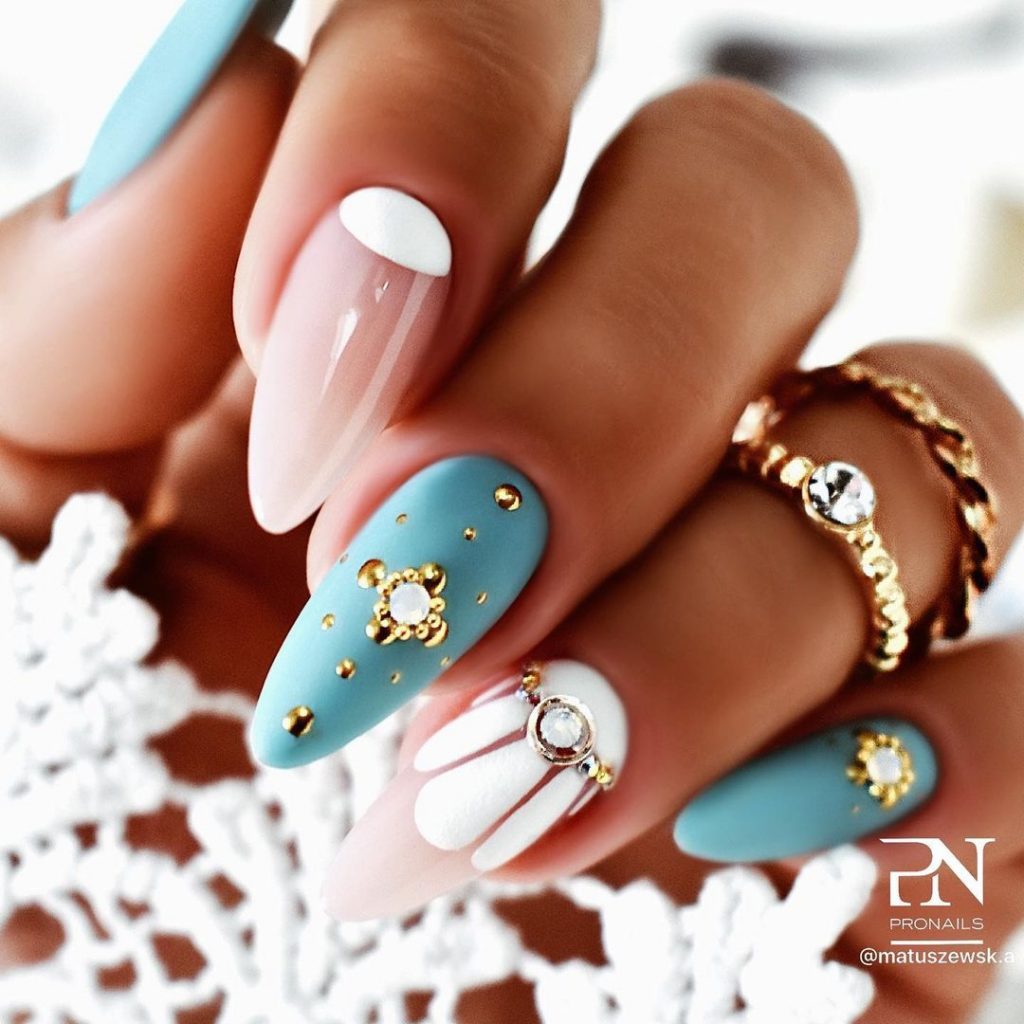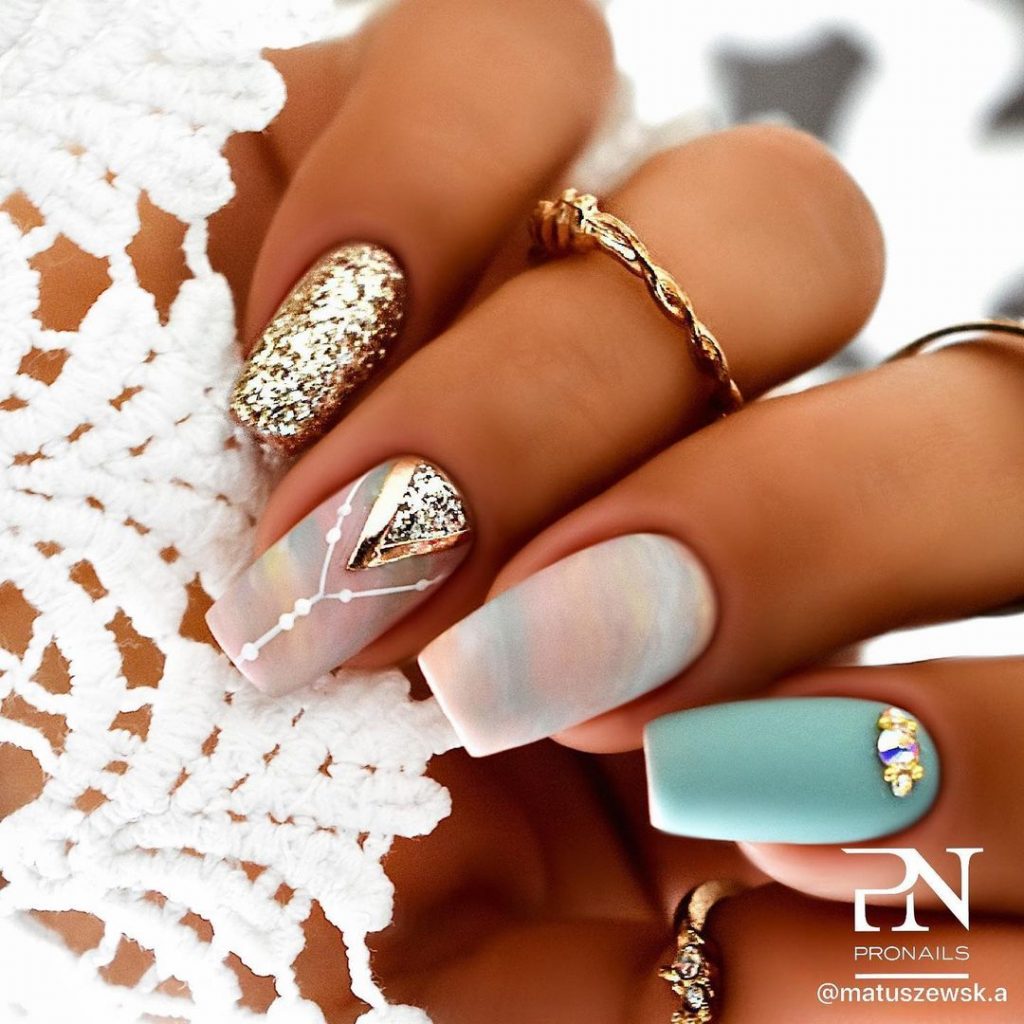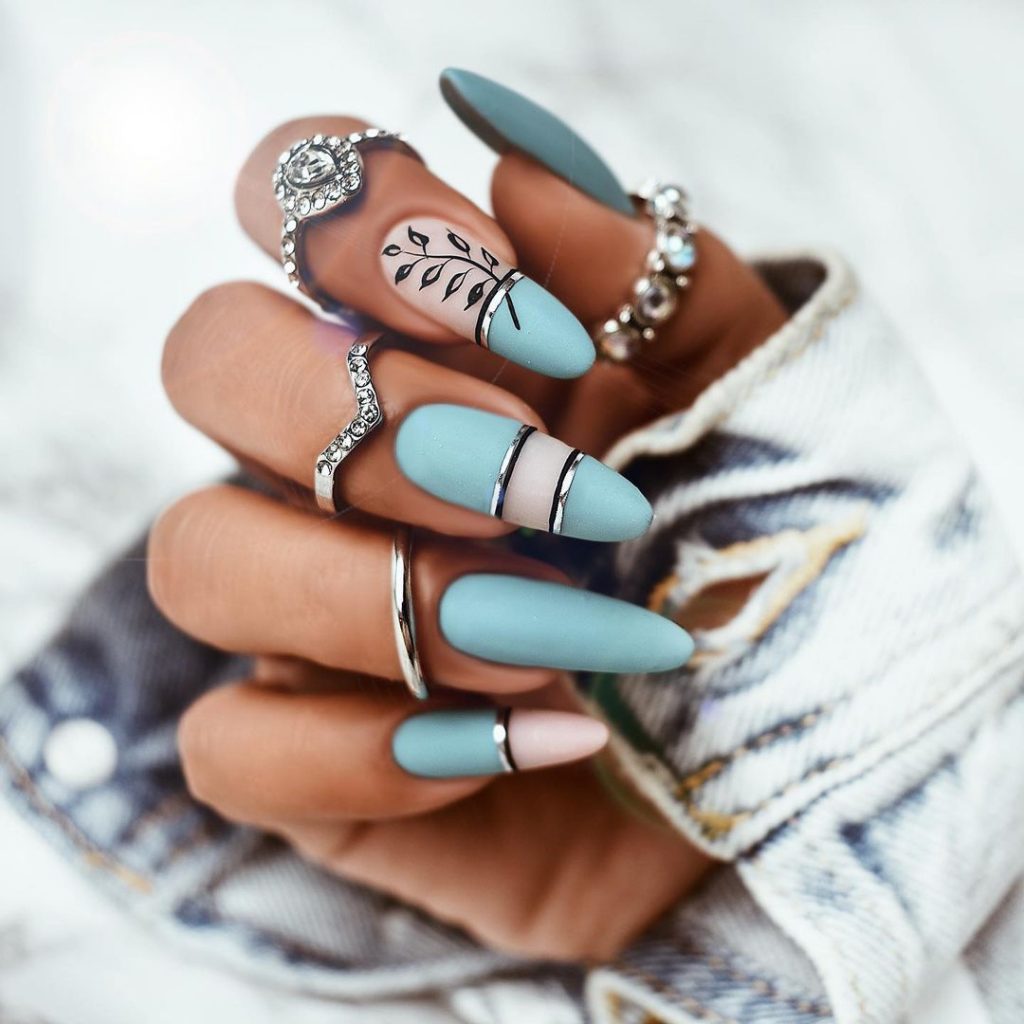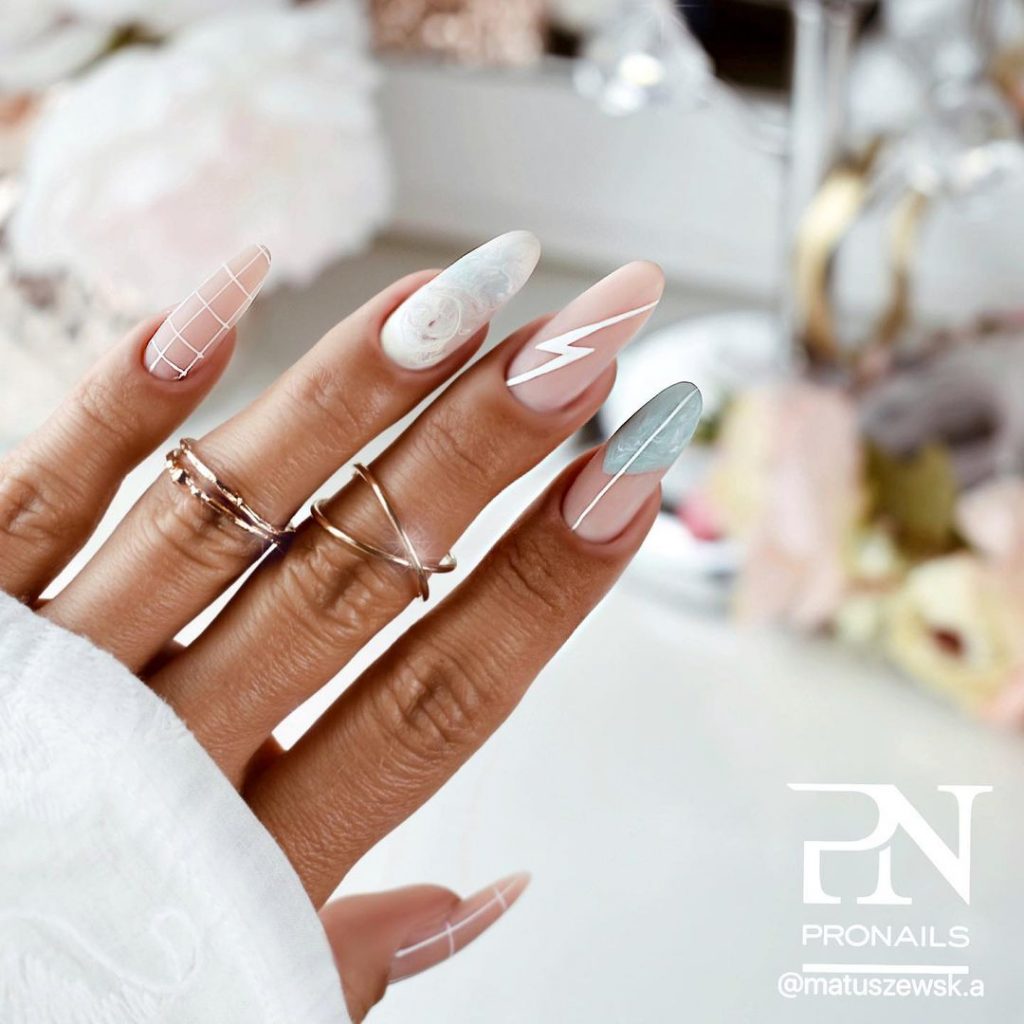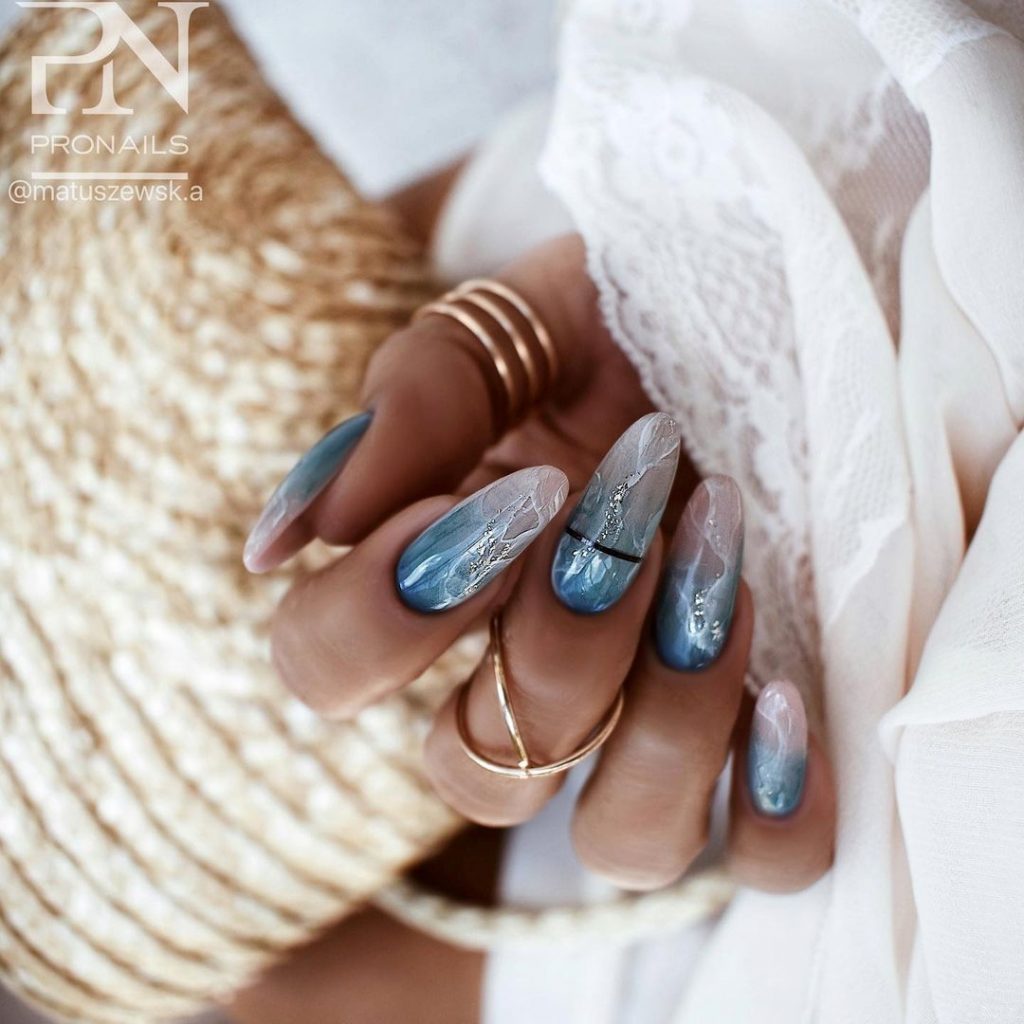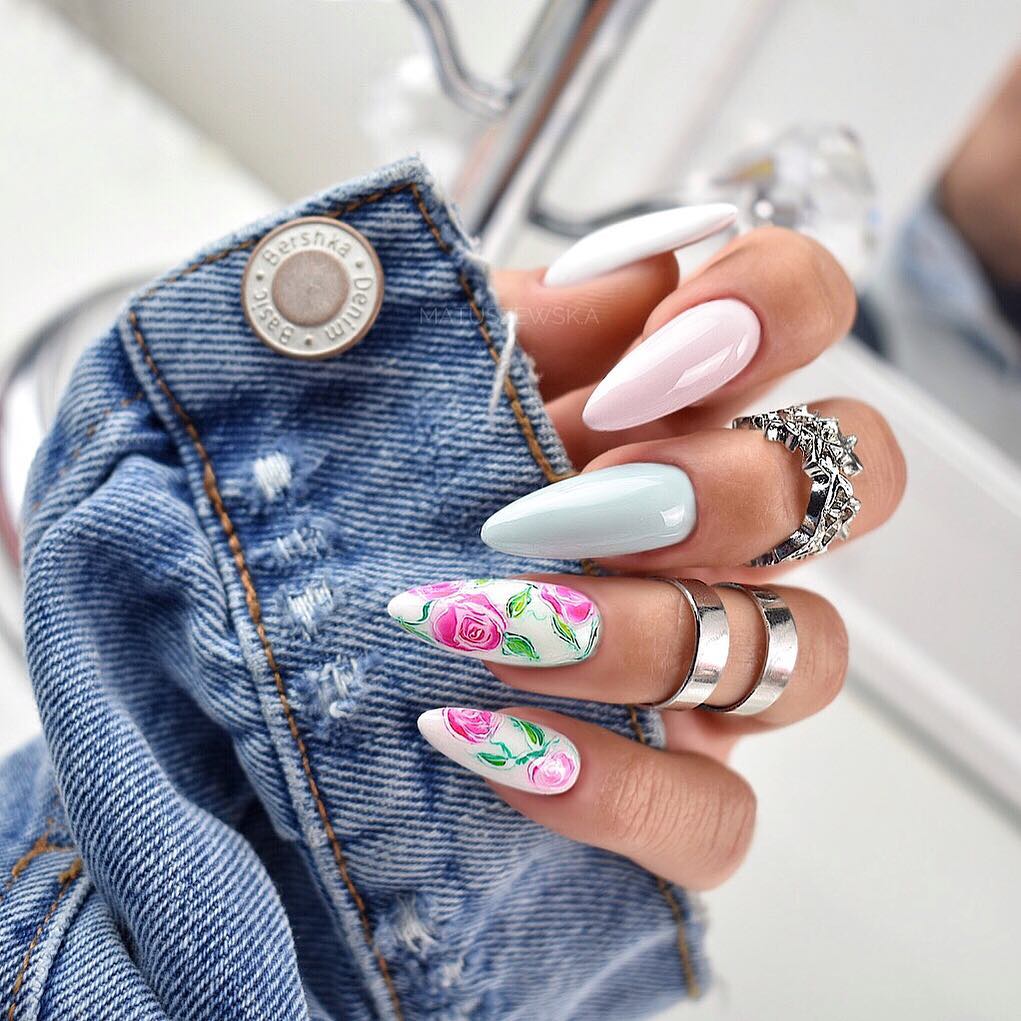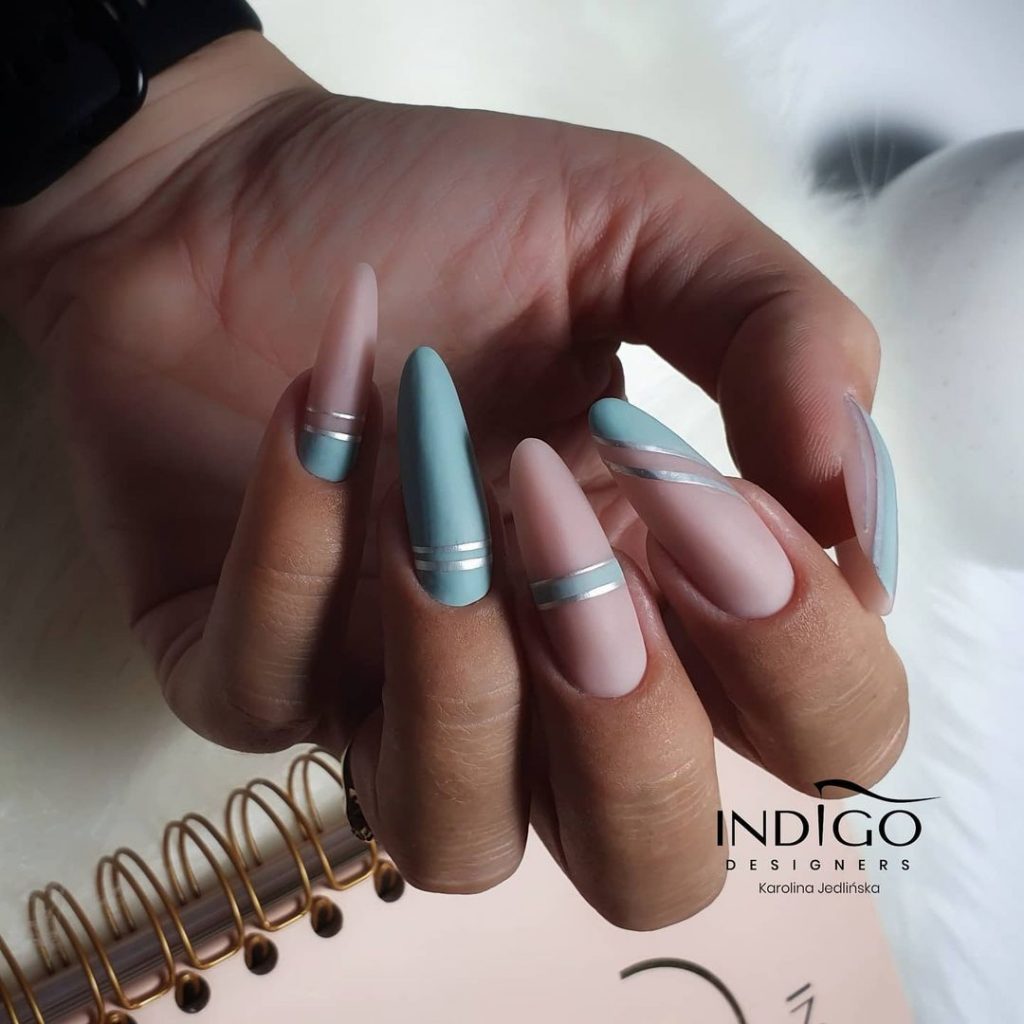 Mint nails are a Caribbean fave. Even if you won't be in the Caribbean this summer, bring the Caribbean vibes on your nails.
A hybrid of mint and nude, beige or natural pink is a perfect color for all summer nails. Whether you do an ombre design or rock each nail in a different shade, you can never go wrong with this nail look.
Cover the nails with shimmering specks, floral stickers, silver elements, or rhinestones. Perfectly pastel!
7. Bright Yellow Beams of Sun!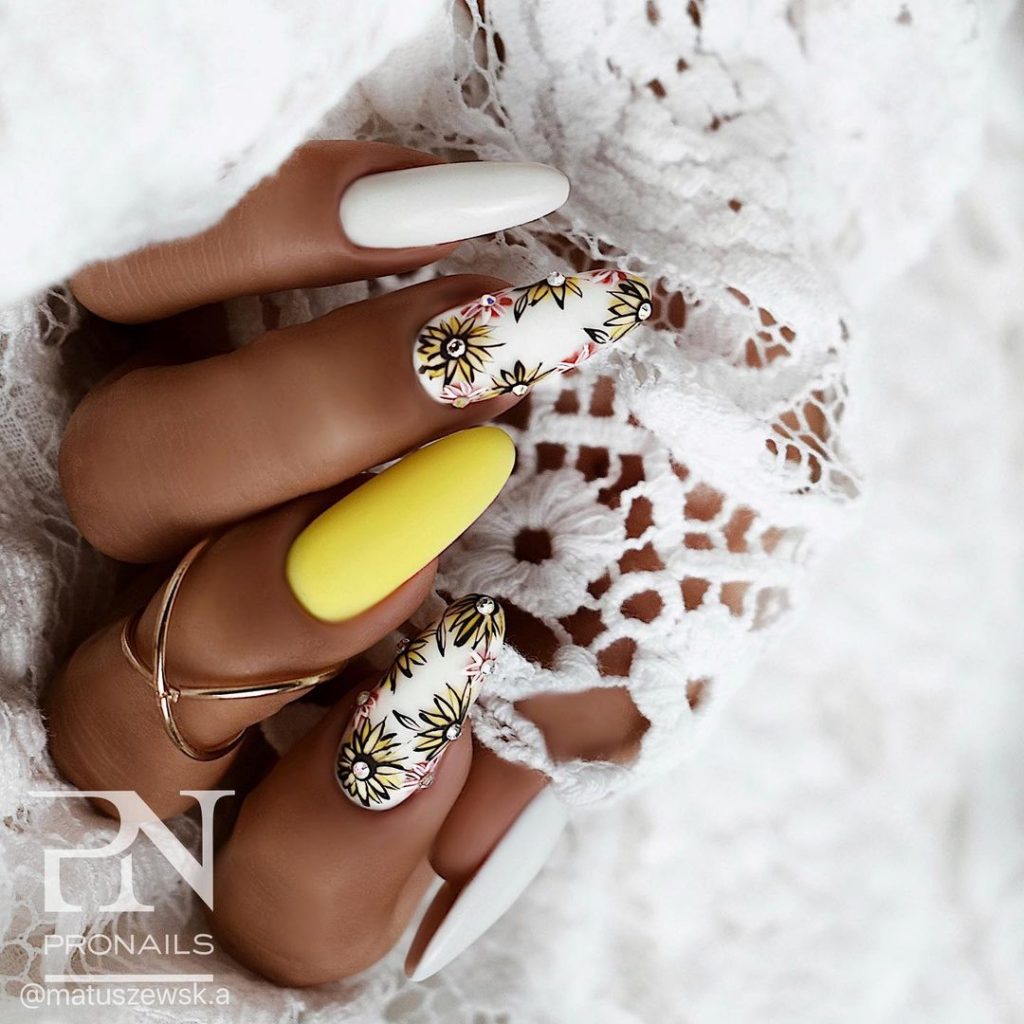 This summer, bring on the color with bright beams of yellow. Particularly, white nails when paired with yellow floral details makes a good combination for summer.
8. Red Jelly Nails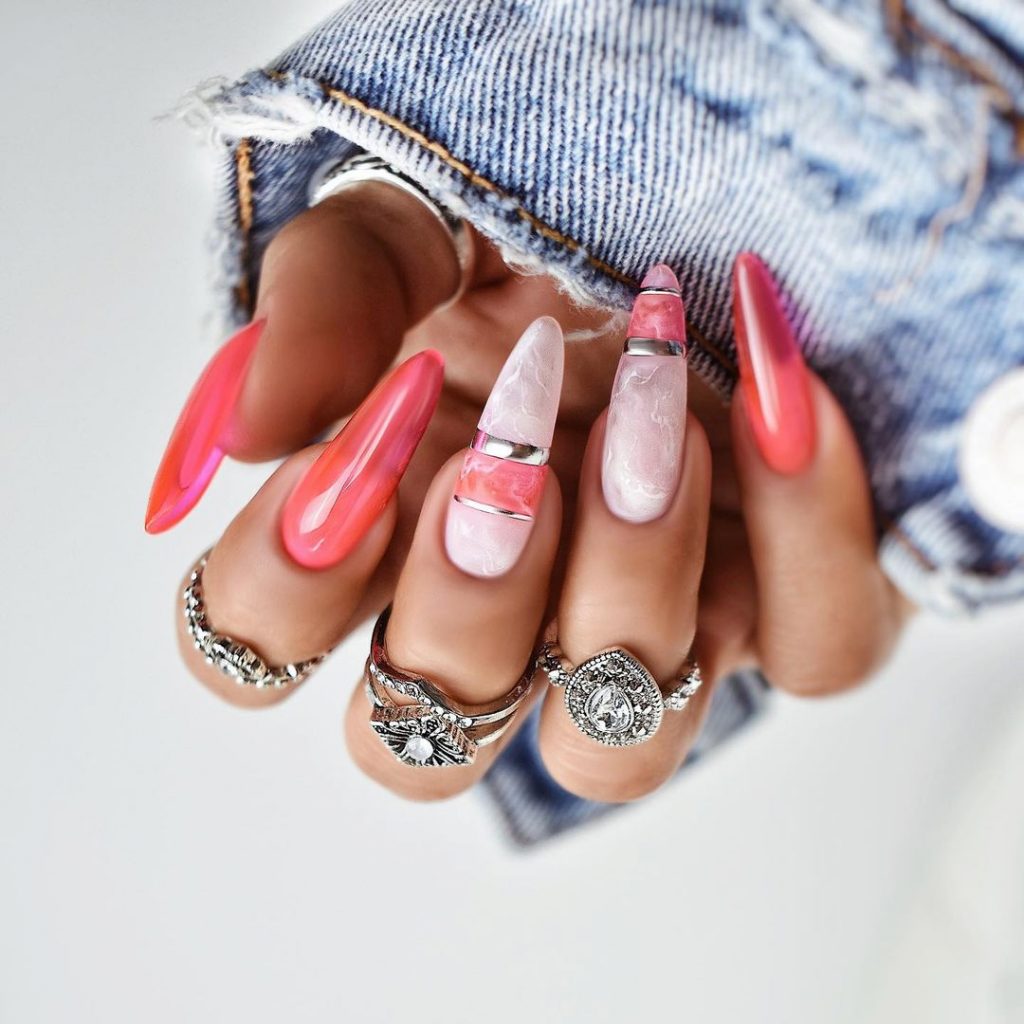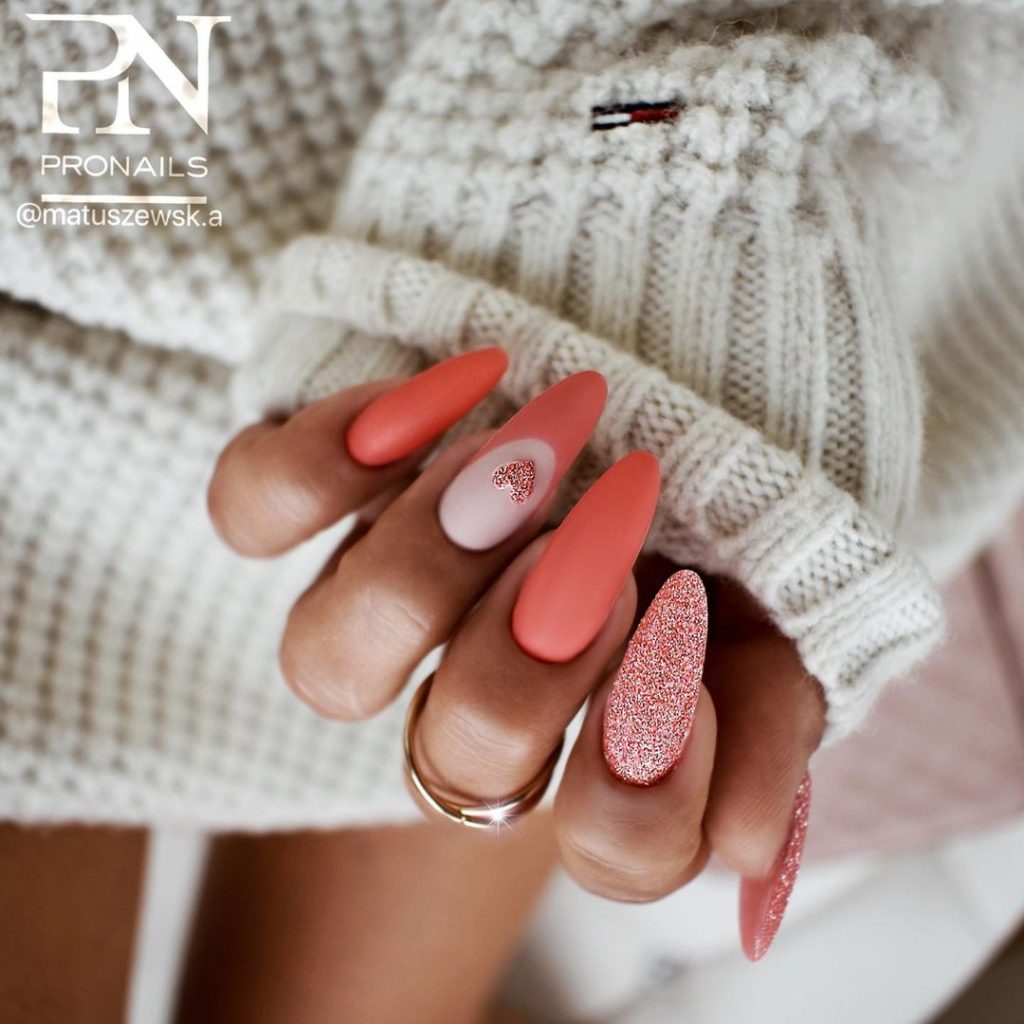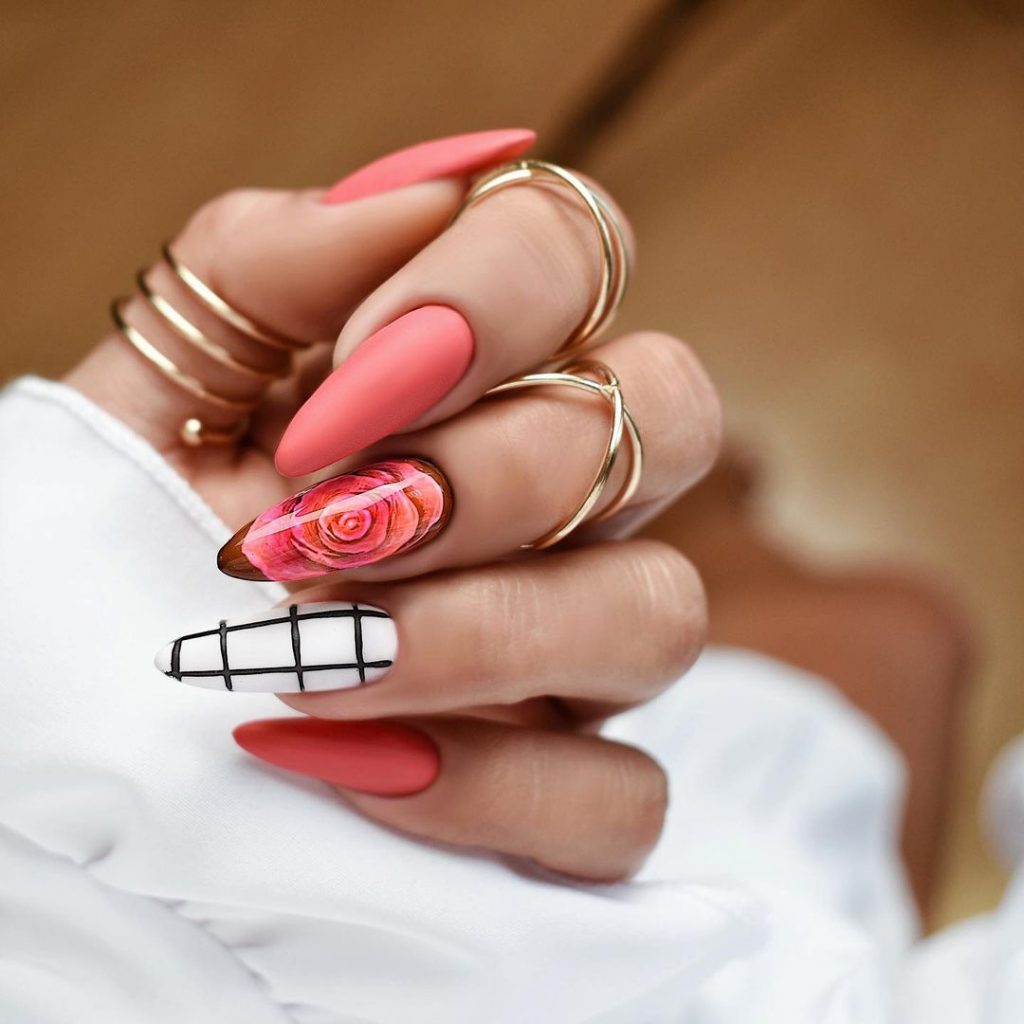 Towards the end of summer when you're starting to look for autumn hybrid shades, go for watermelon red or jelly red shared. Sprinkle glitter on top, or go for marble or tartan accent nails to add fun to your nail look.
9. Delicate White Nails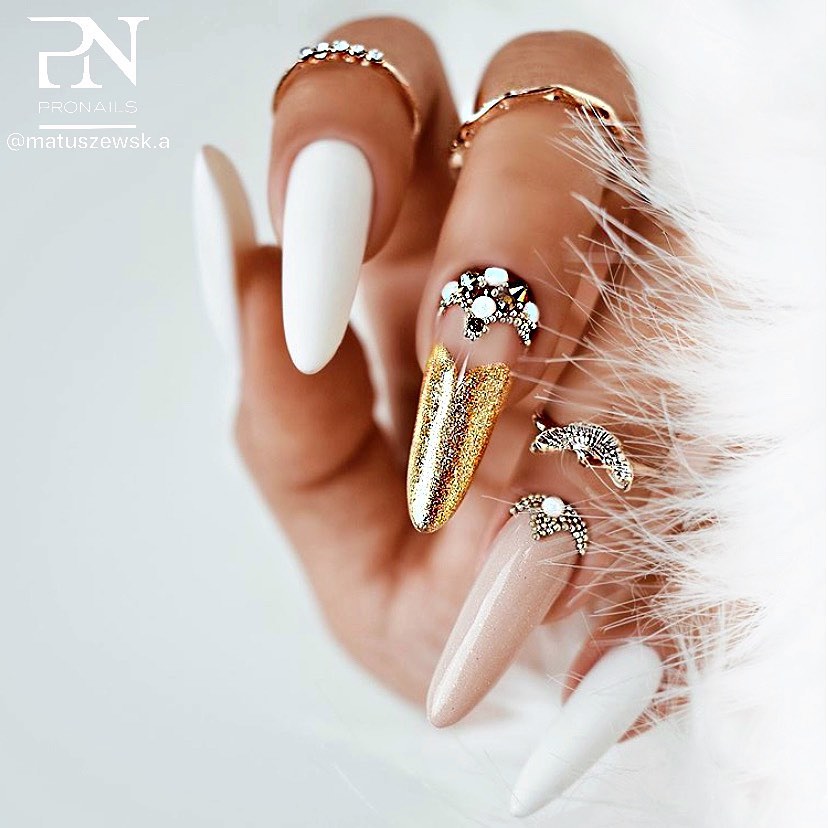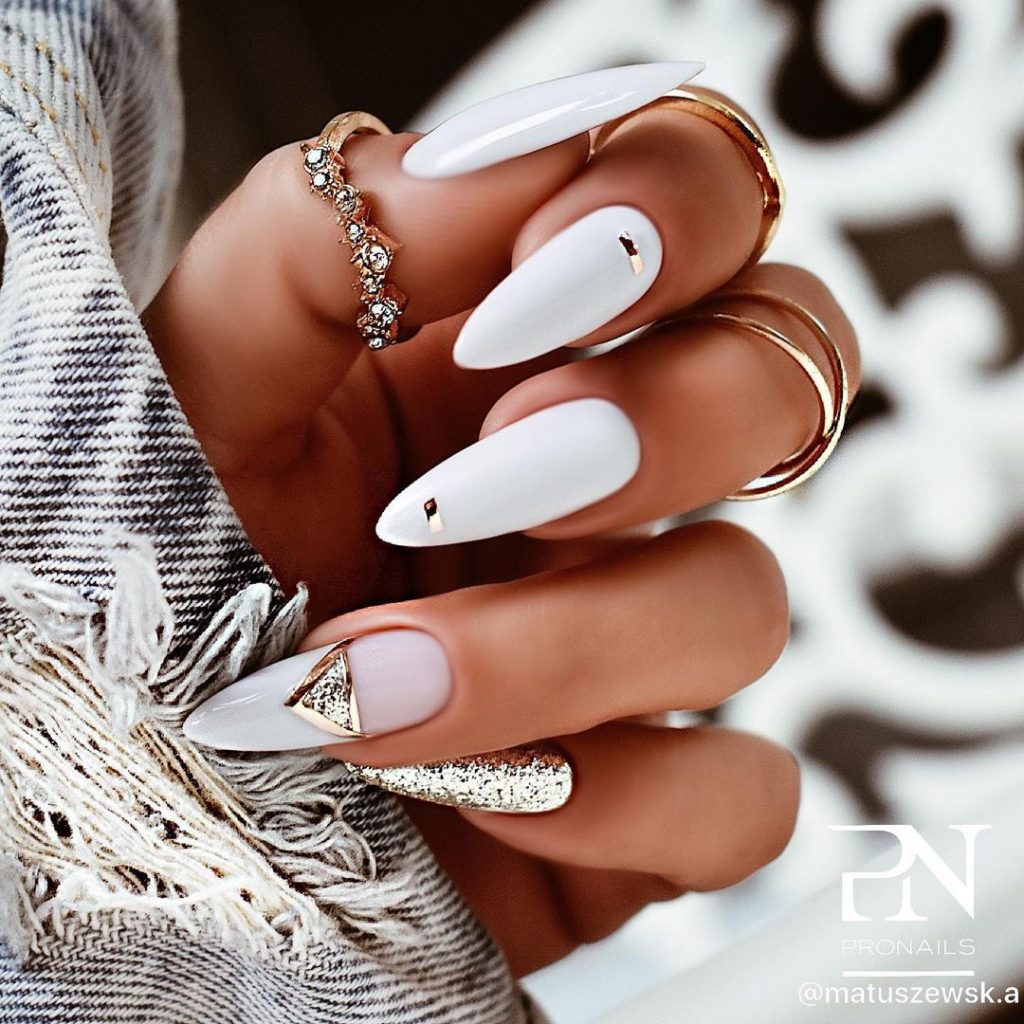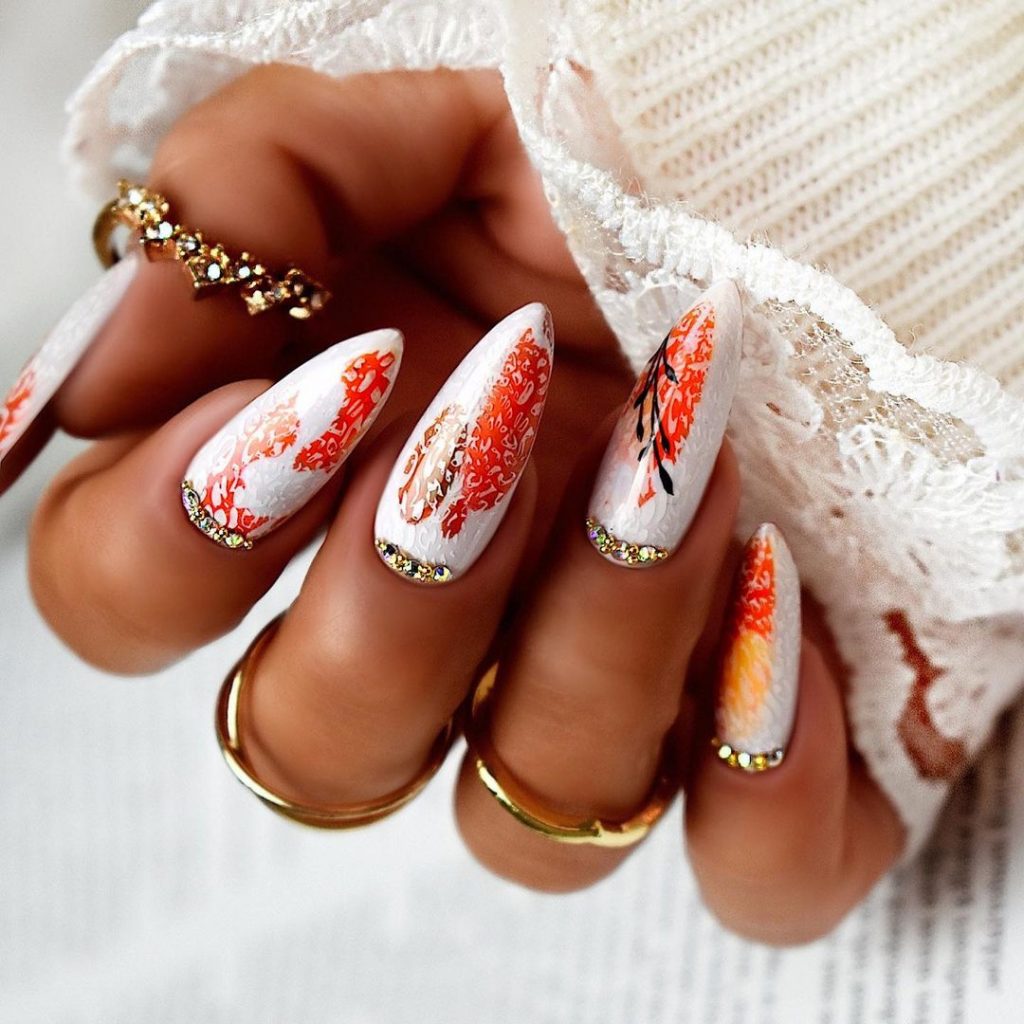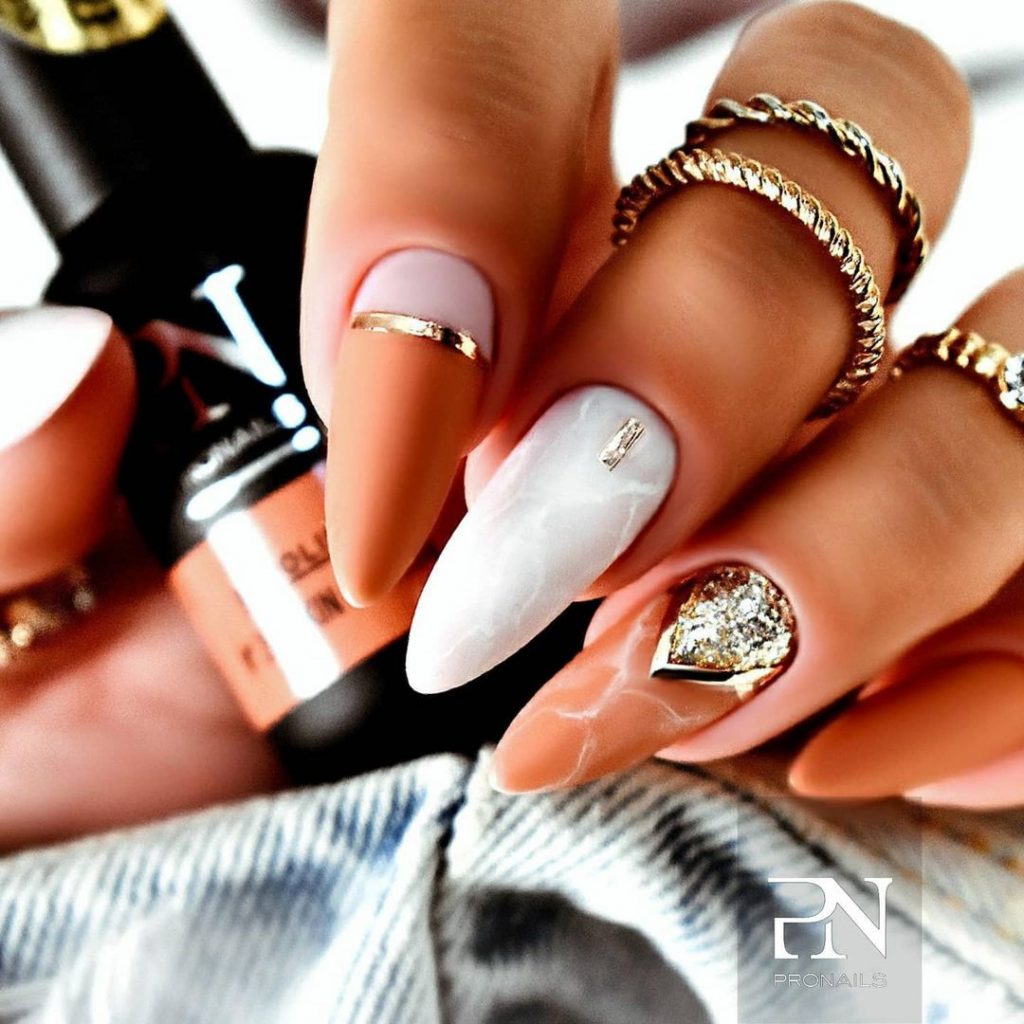 Who likes delicate mani? Try white nails. They are your go-to shade as they make a perfect blank canvas for any nail art.
Create a boho-inspired manicure by adding a dash of gold- whether tips or rhinestones. You can also sprinkle red glitters for much impact. Otherwise, just a white accent nail would be as fine!
10. 'Blush It Pink' Summer Nails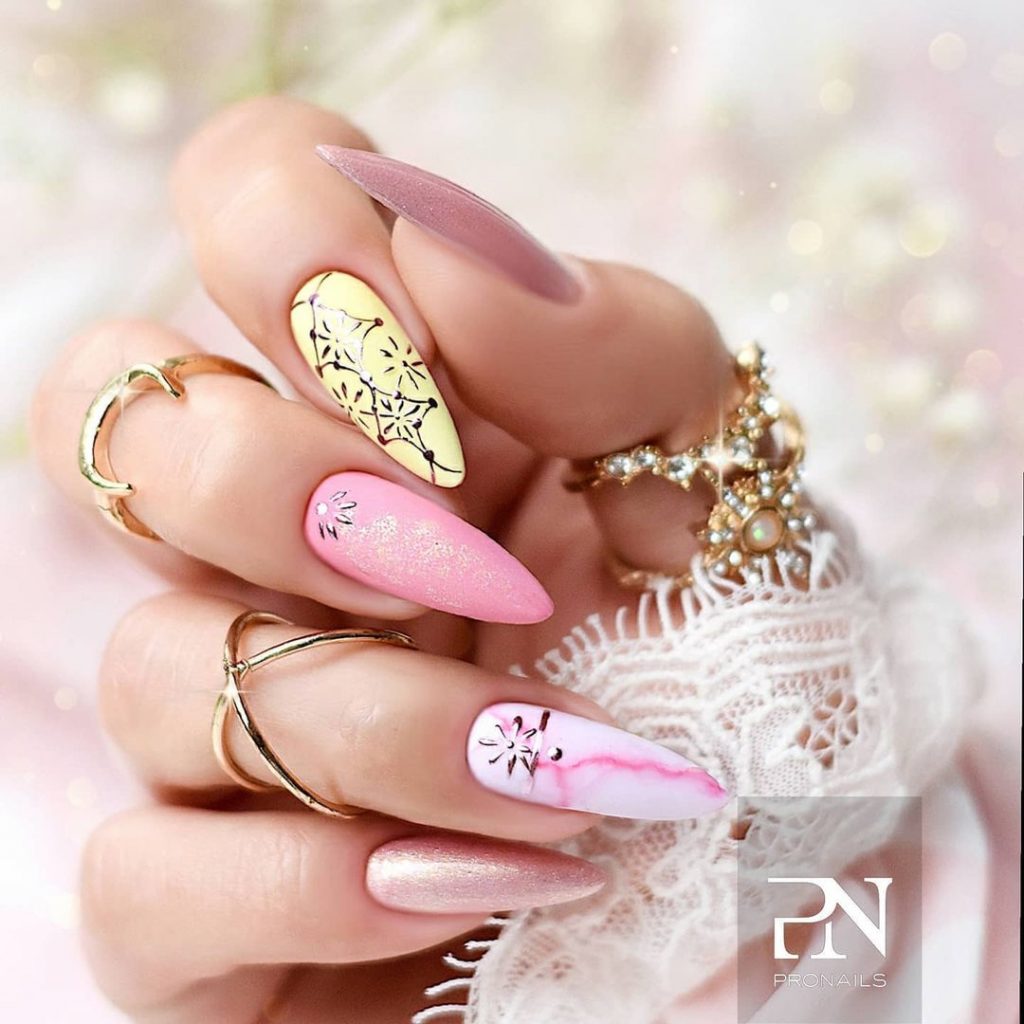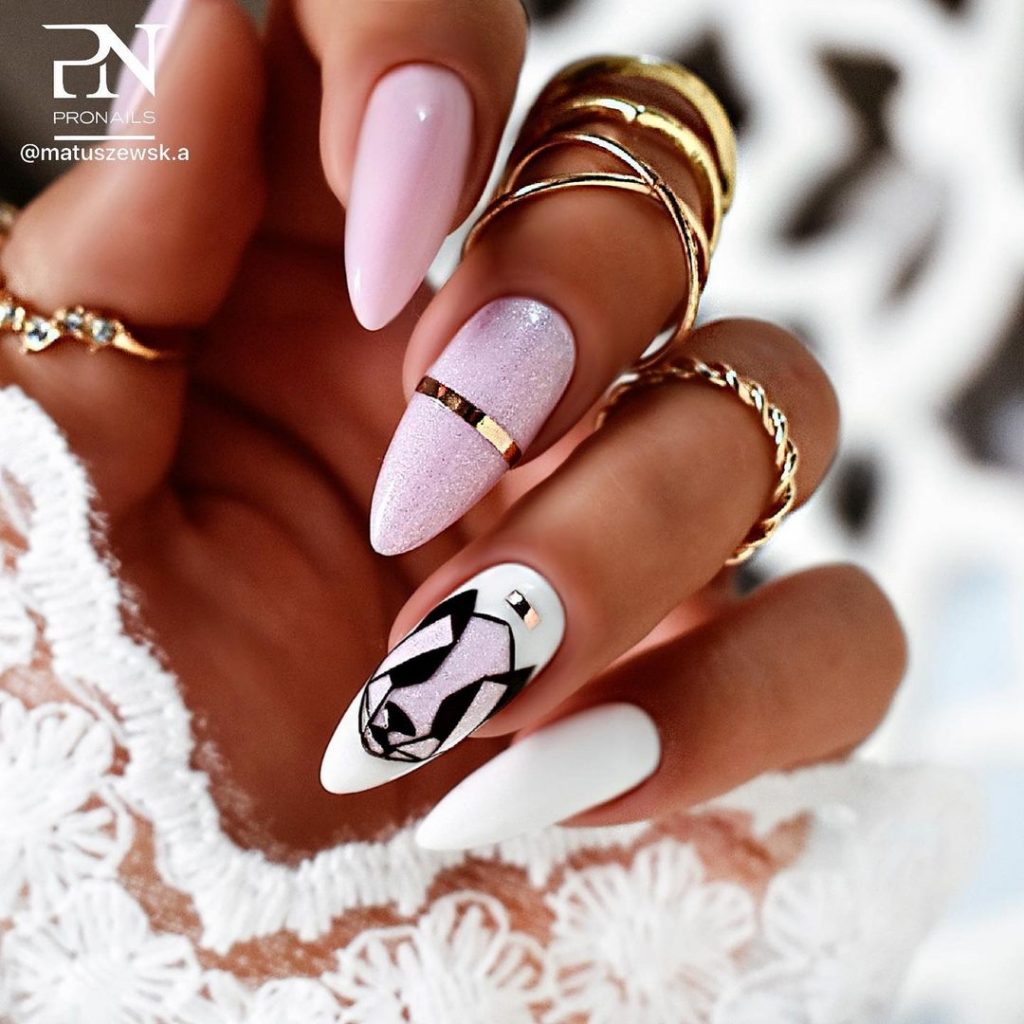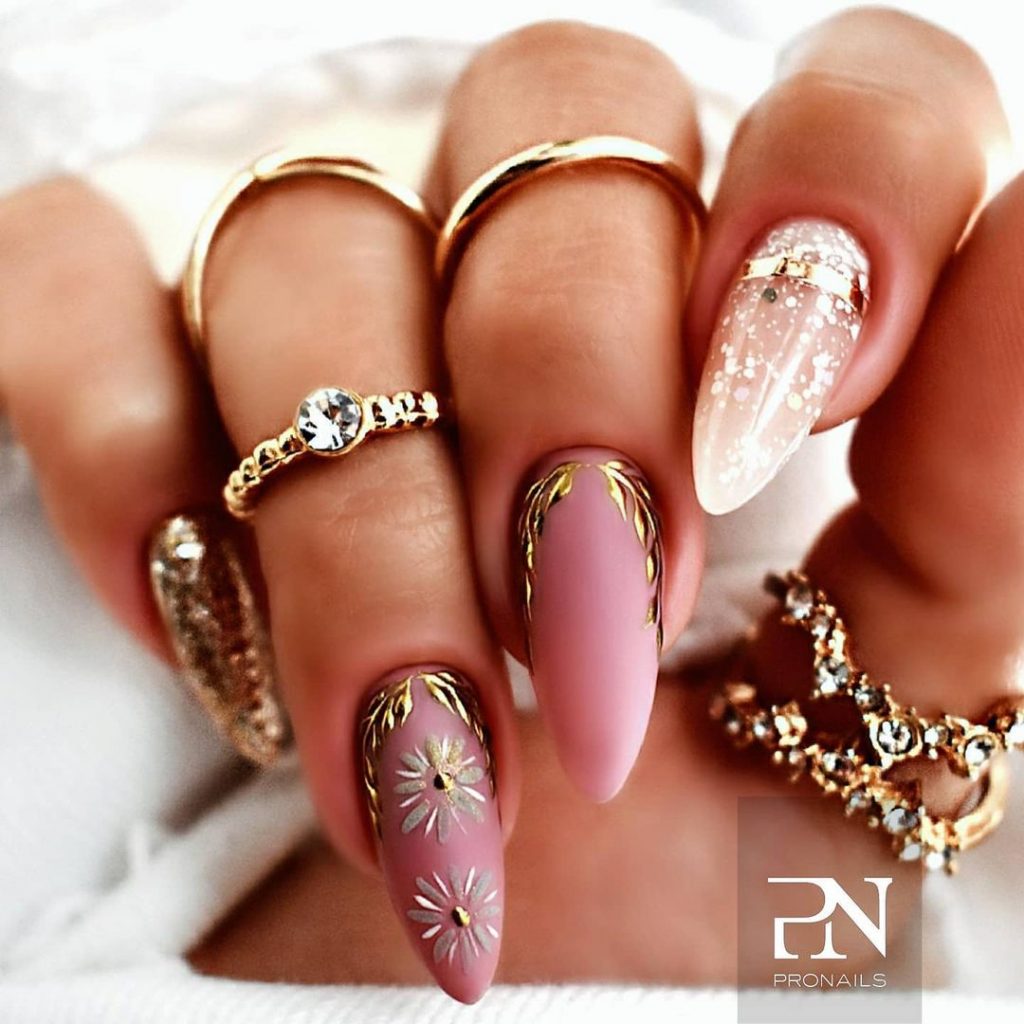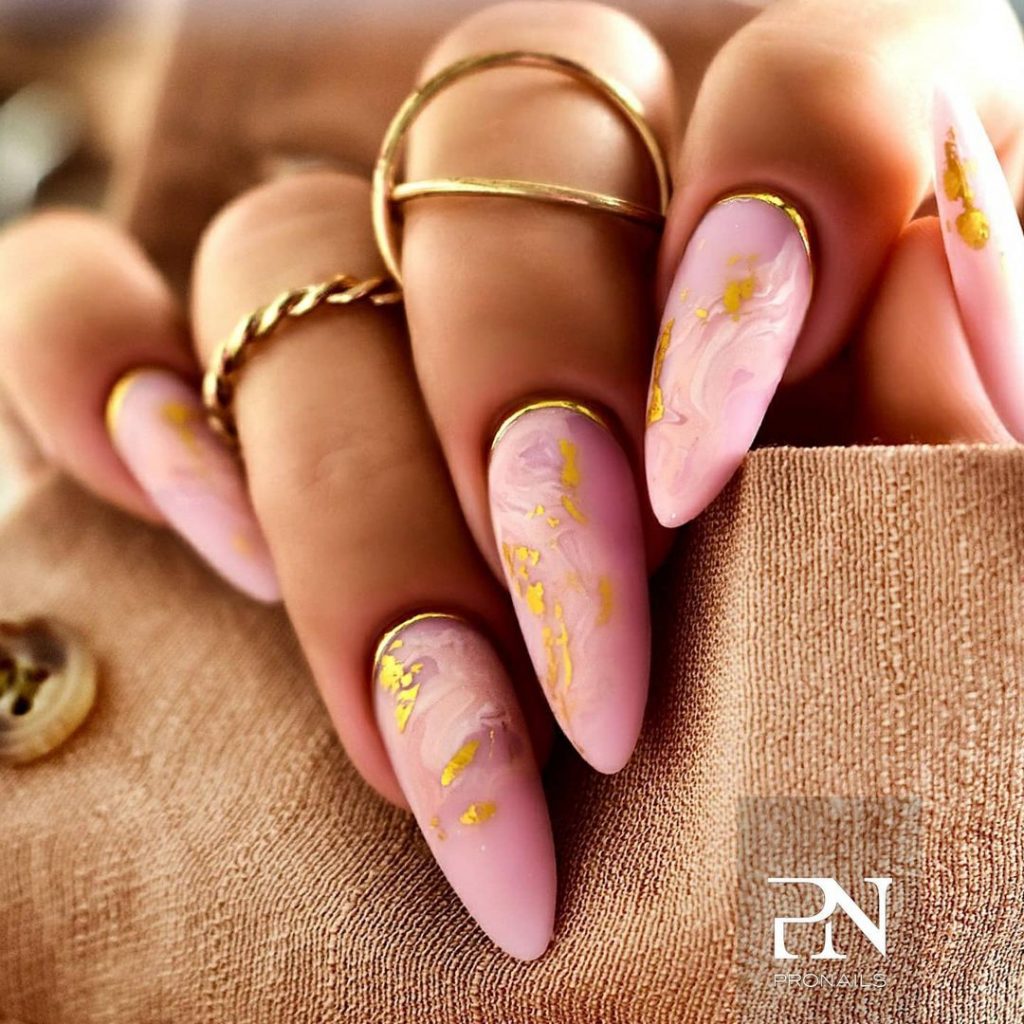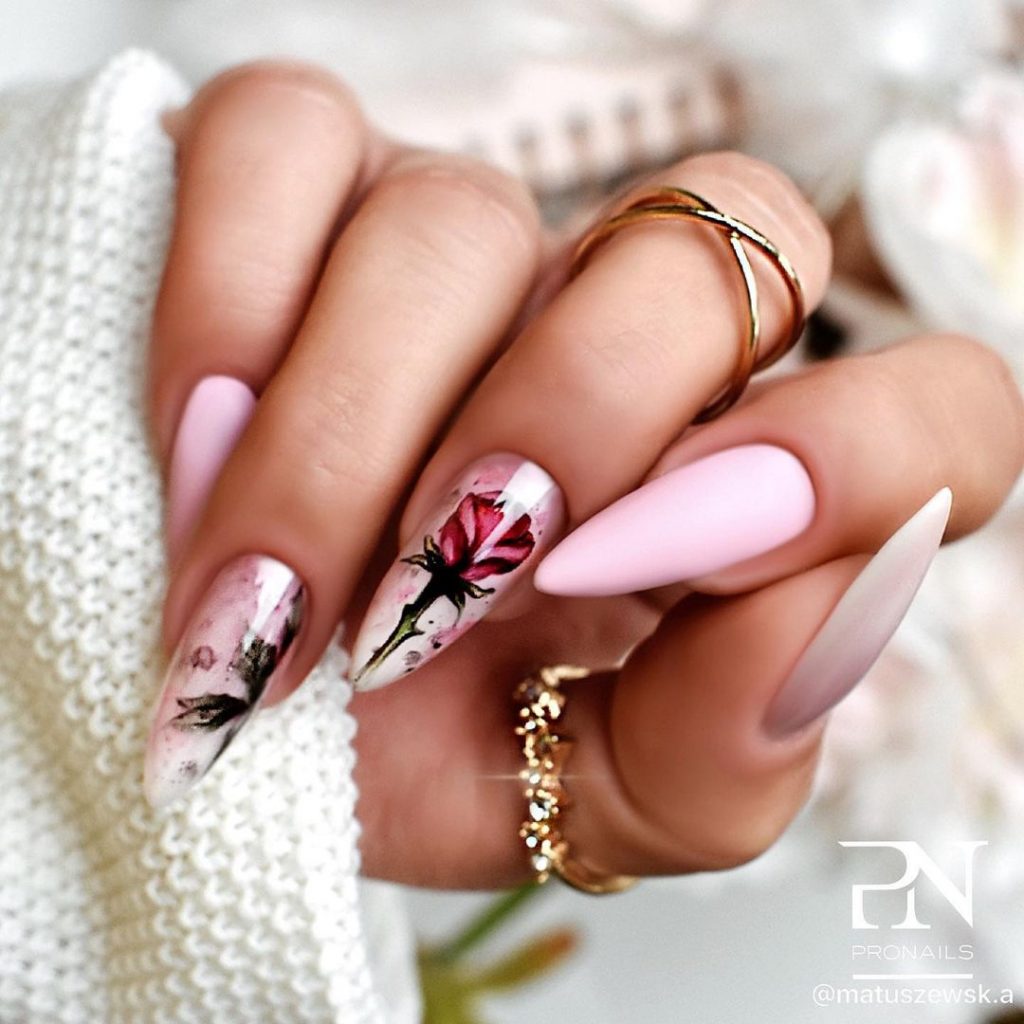 Pink nails are your go-to summer nails. They are chic and feminine, and pair well with summer dresses, or any jeans outfit.
Pink nails combined with white and ornately decorated with silver elements, or golden floral designs are a good place to start.
You May Also Like: 30 Stunning Pink Nail Designs For Your Next Mani
11. Beach Vibes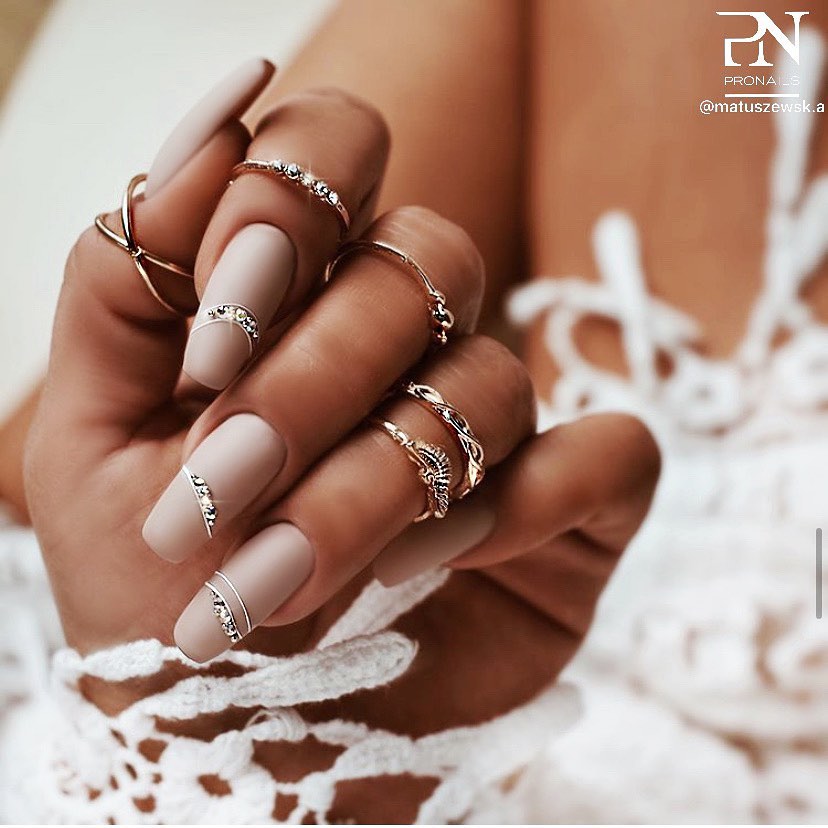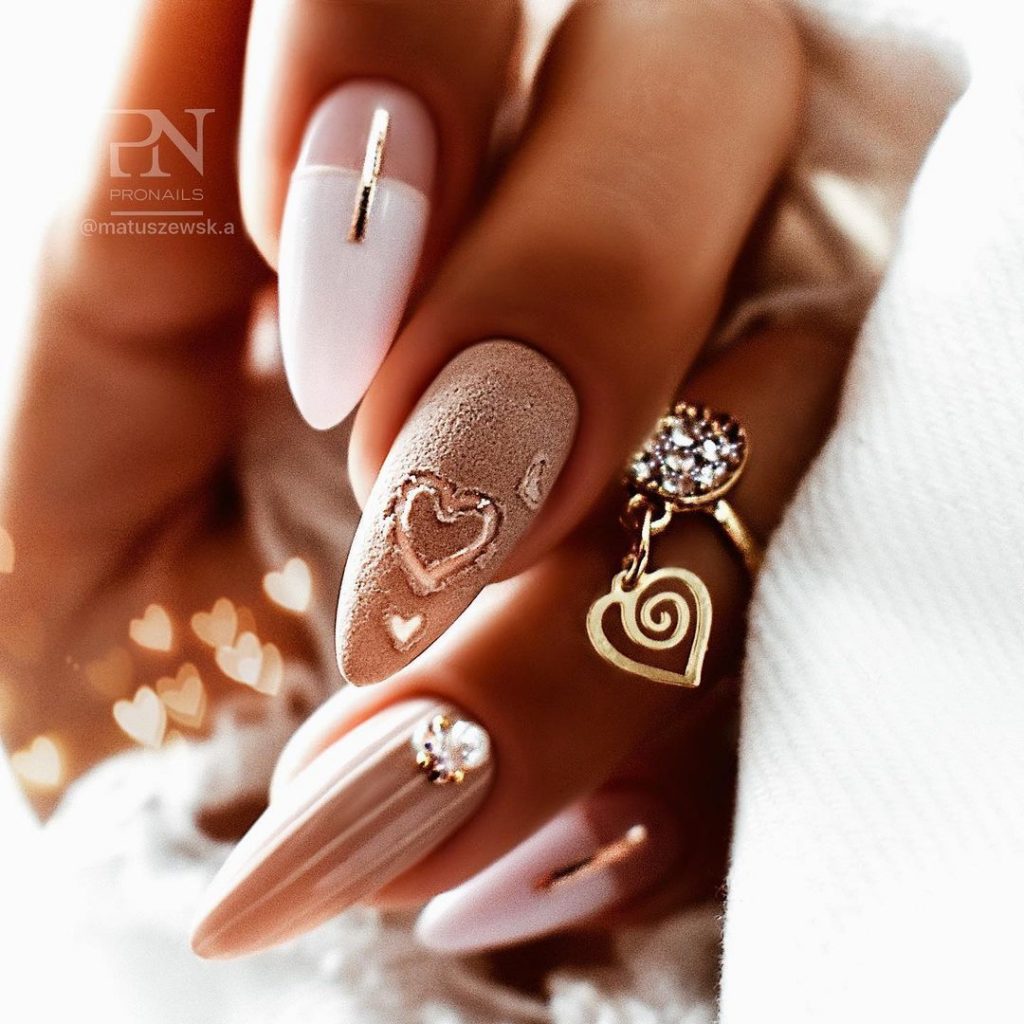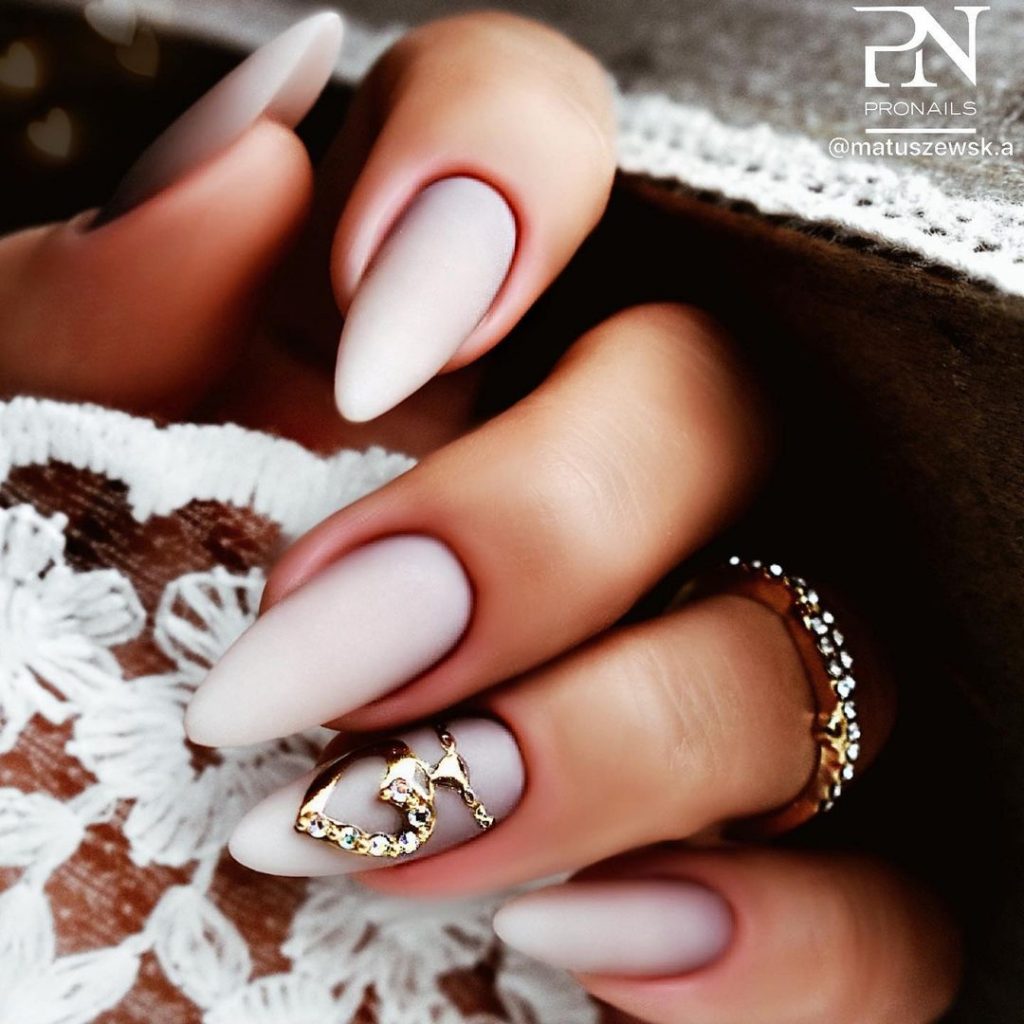 Sandy nails are perfect summer nails! Perfect for the nude lover who would appreciate a fun twist that screams beach vibes. Throw some rhinestones on top for an edge.
12. Purple & Colorful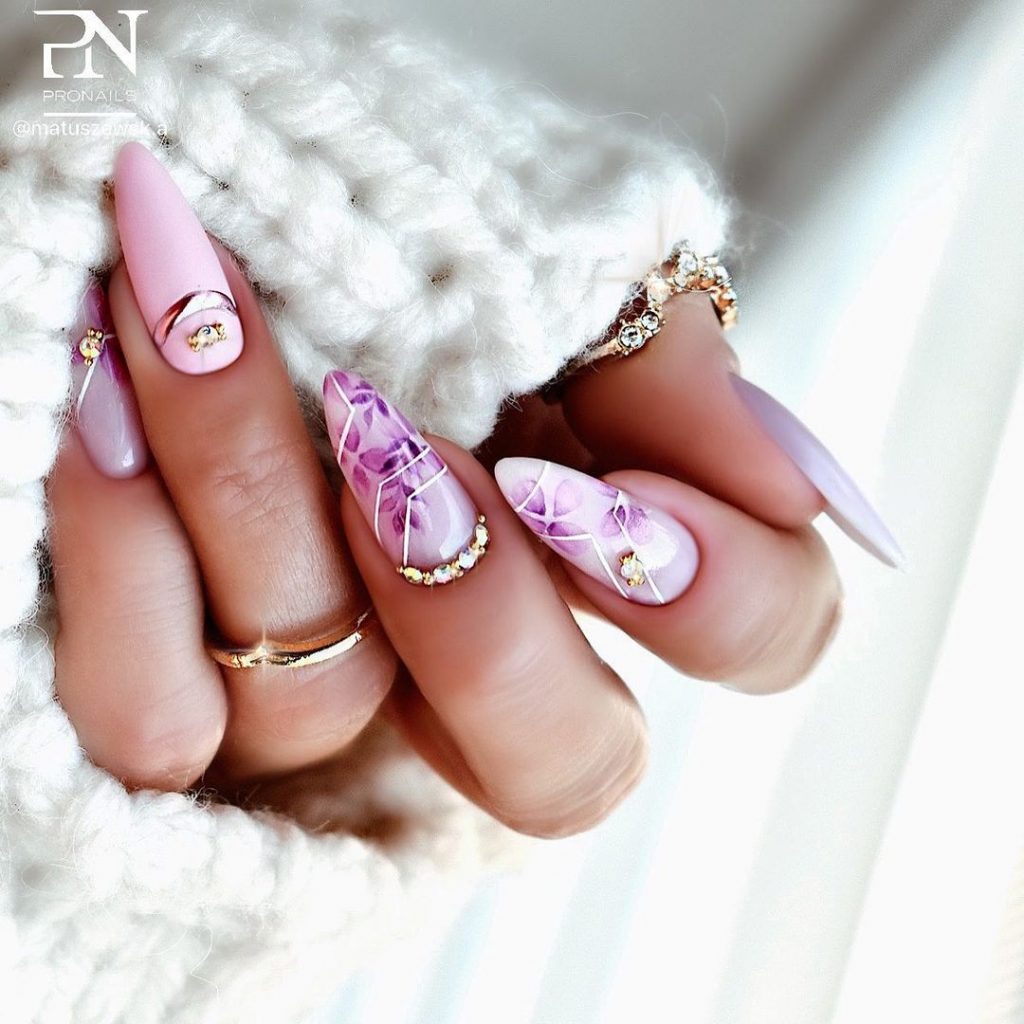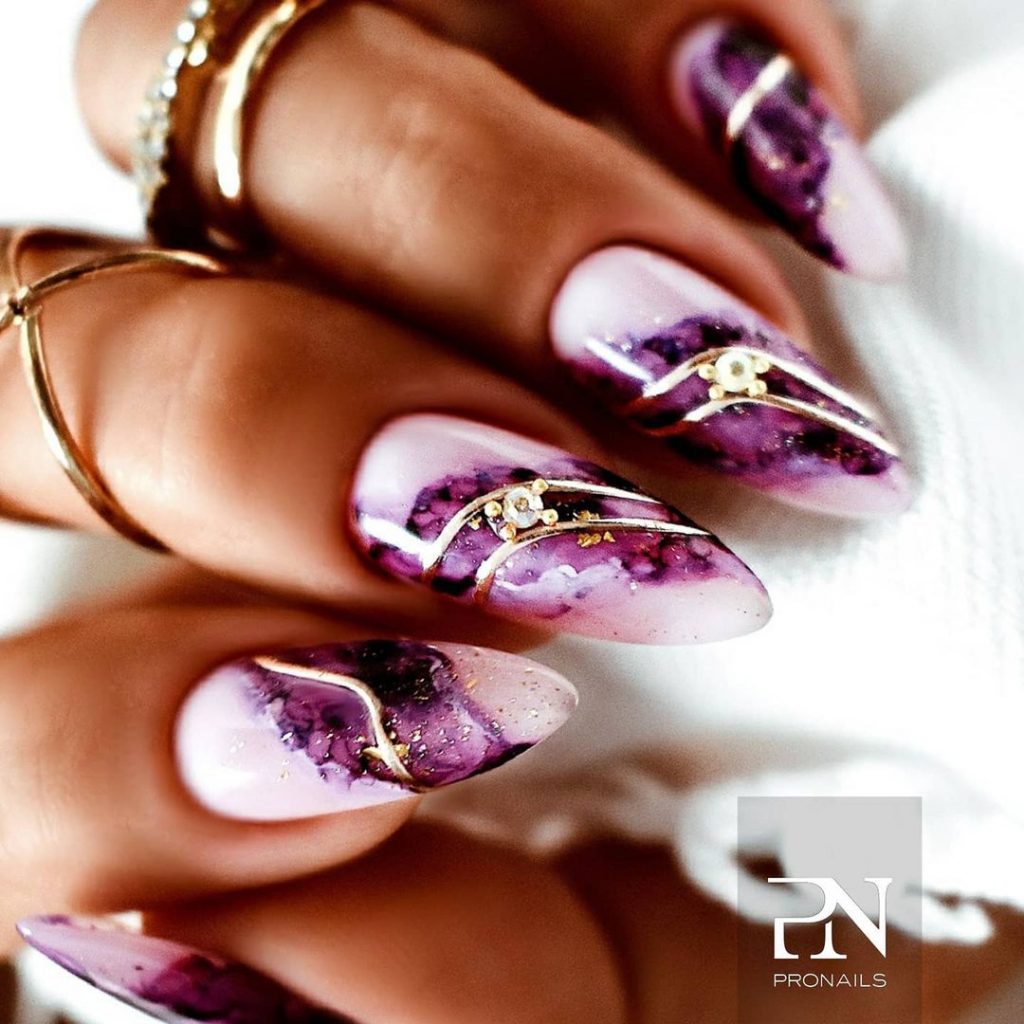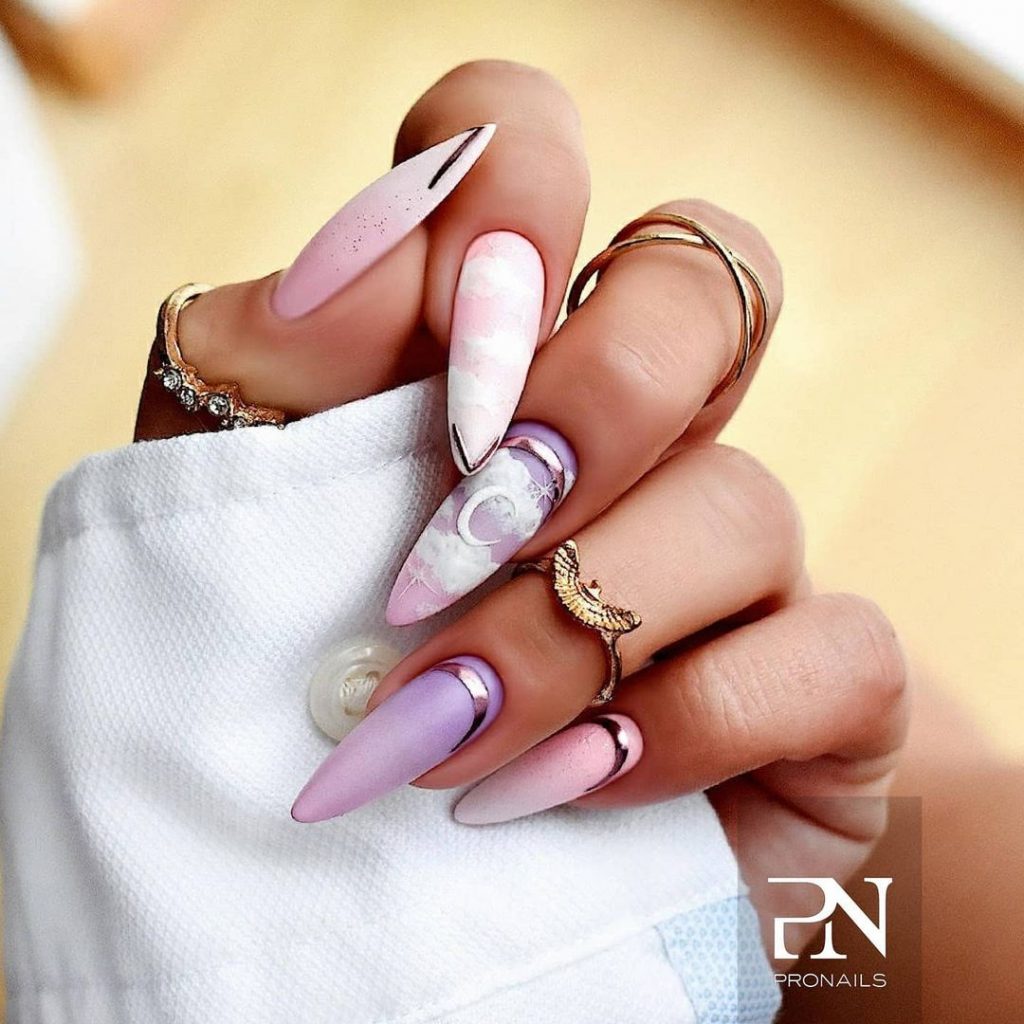 With shades as lovely and light as lavender or as dark and deep as wine, purple is a diverse and delightful nail color choice for all summer.
Feature multiple shades of purple, add marble details these nails are a cute and flirty way to express your fun side this summer.
13. Bohemian Vibes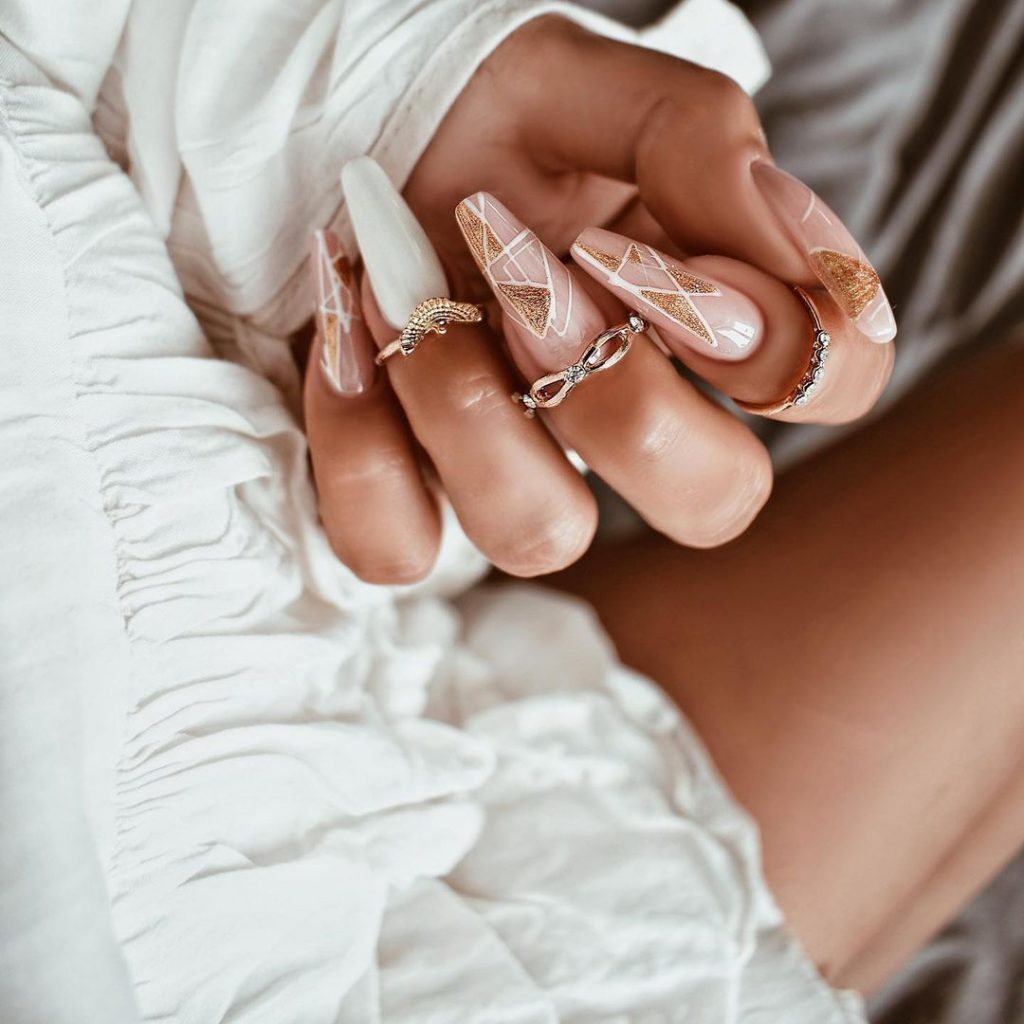 Bohemian nails are so cute. Delicately paint your nails natural pink or nude and ornate with geometric details using a white spider gel and fill with gold paint gel.
You can also prefer honeycomb which is also a perfect detail for perfect boho nails.
14. Tie-Dye Summer Nails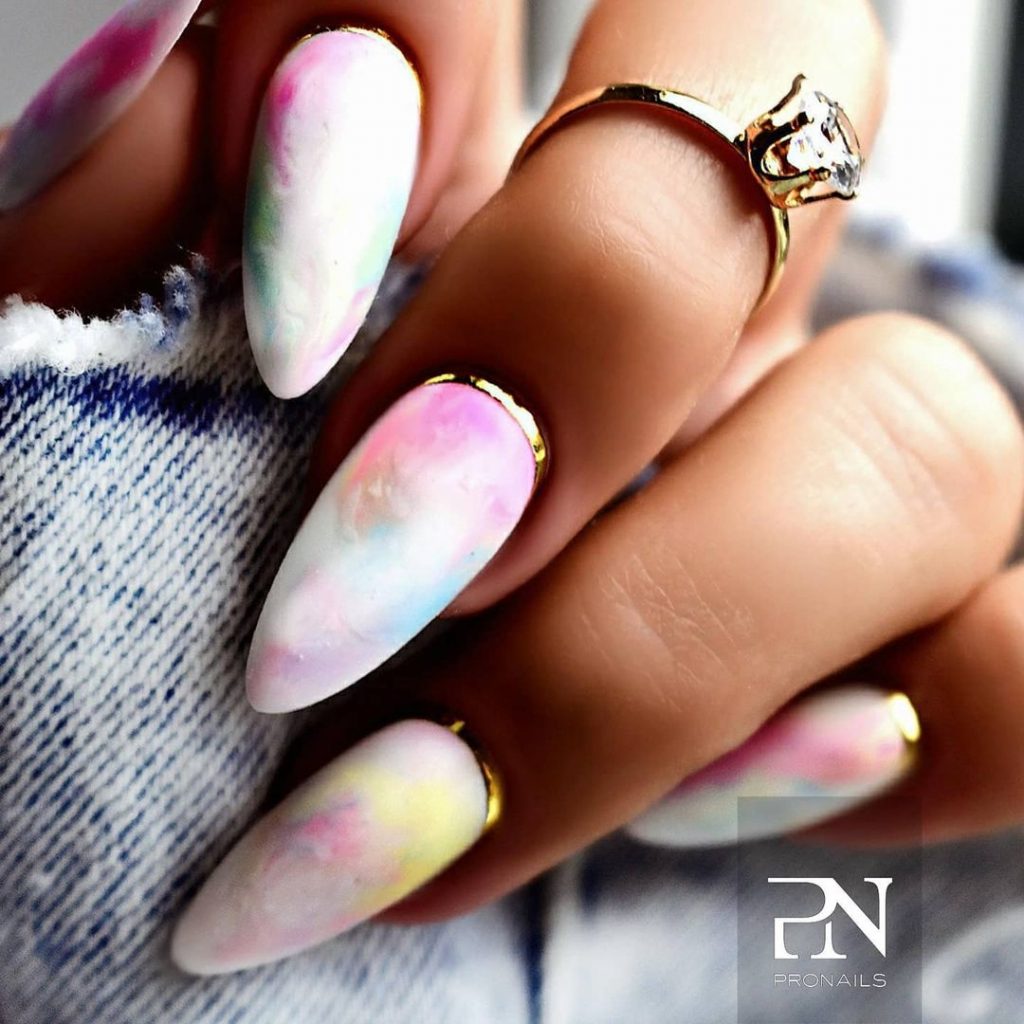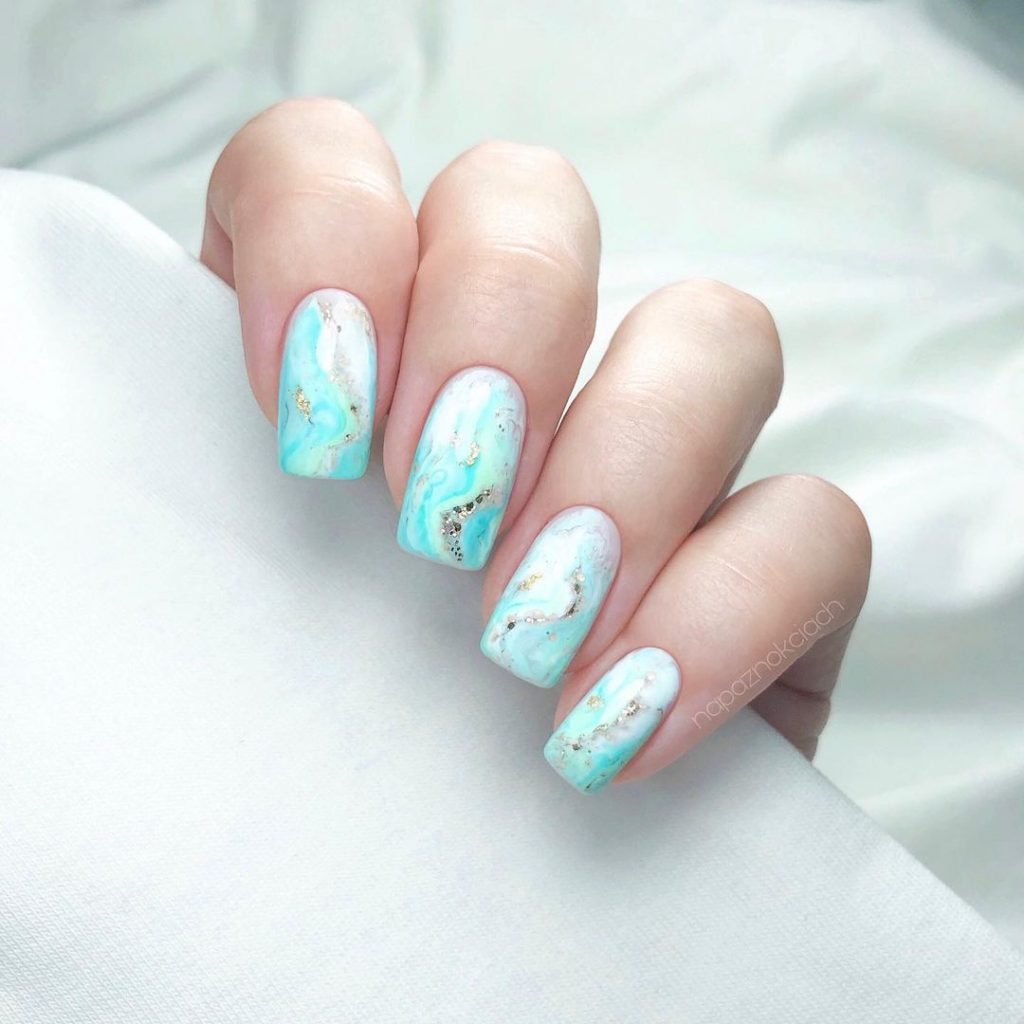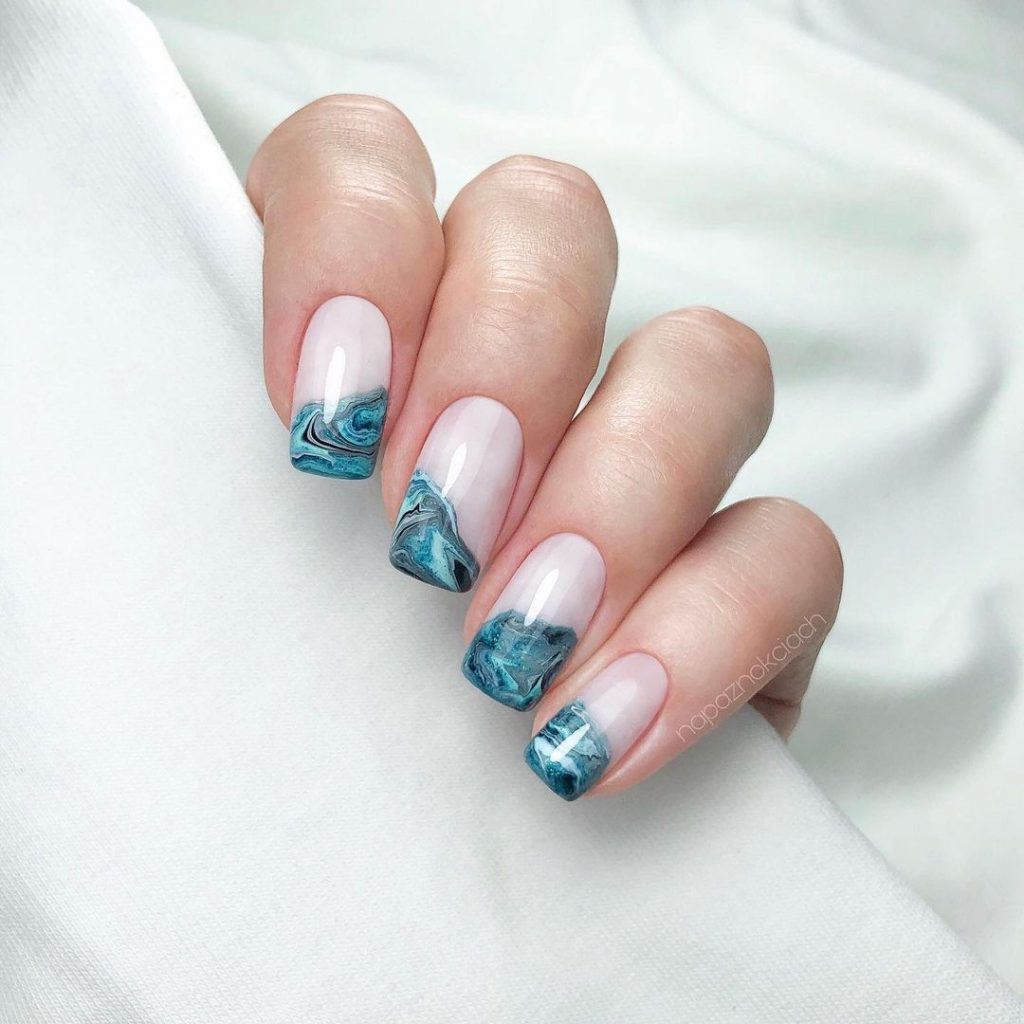 More style points to you if you pick these fashion-forward summer nails. If you're the fun-loving type, blend in your favorite nail color choices for a perfect tie-dye nail look. A matte finish would complete the look just fine.
You can also do tie-dye nails with the water marble technique for a more classic nail look.
You May Also Like: 8 Popular Nail Shapes- Which Is Right For You?
Which of these summer nails would you love to try?
* Disclaimer: This article features summer nails from ProNails Polska, Matuszewska, and Barbra Feszyn